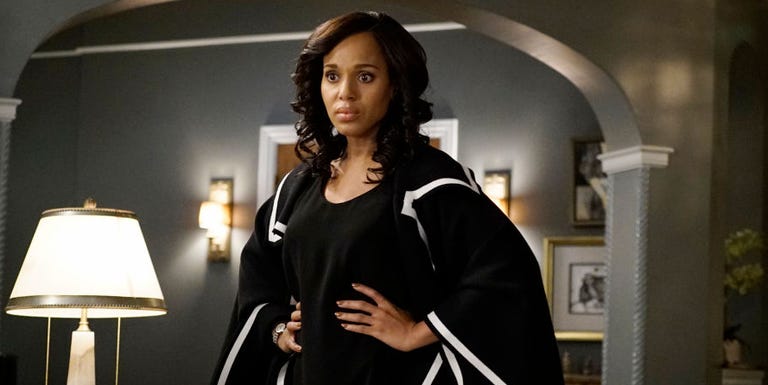 After taking us down a dark and twisted road for seven season, Scandal drew to a close this week. In honor of the series finale, which aired April 19, here are thirty facts every true Scandal Gladiator will remember forever.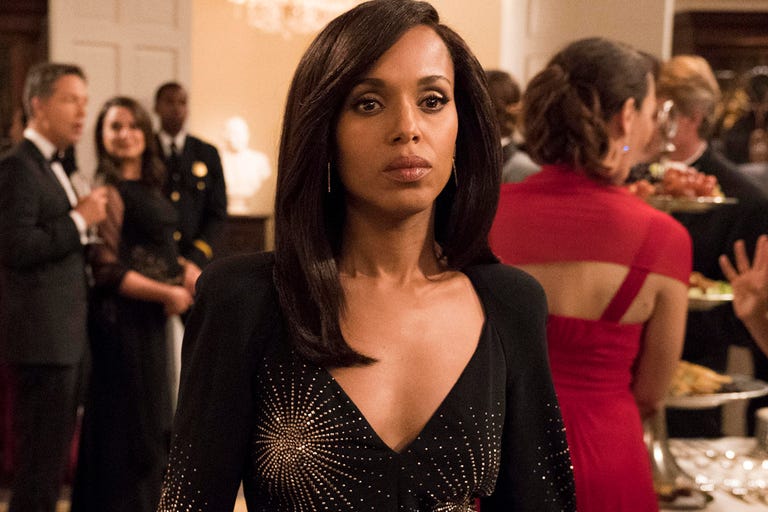 Creator Shonda Rhimes was inspired by the life of Judy Smith, a Washington D.C.-based crisis manager who's worked with clients like Monica Lewinski and Michael Vick, and who was instrumental in guiding President George H.W. Bush through some of the controversies of his presidency.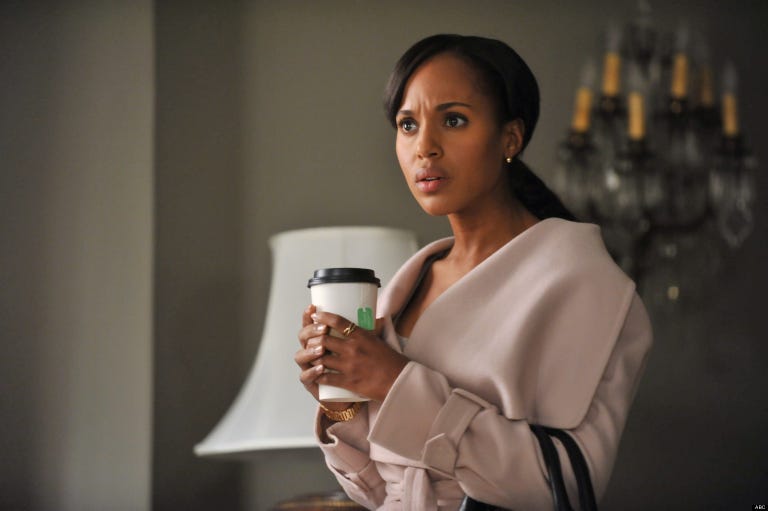 No hard feelings, though — both Taraji P. Henson and Gabrielle Union have said they think Kerry Washington is perfectly cast in the role.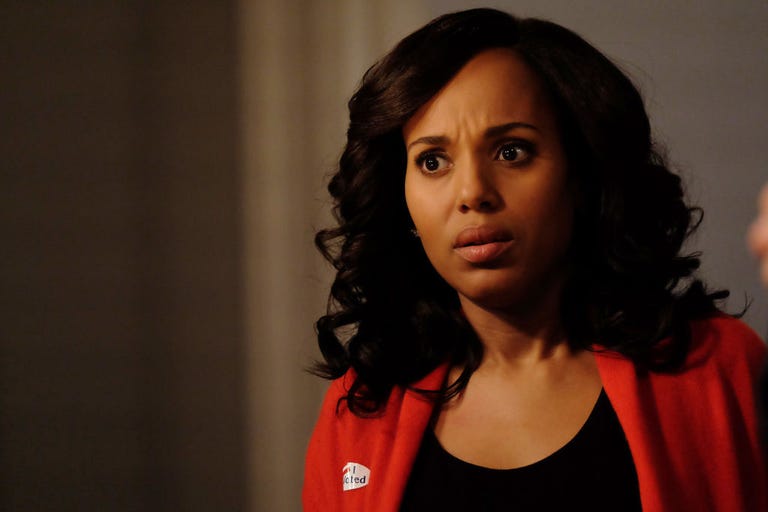 There was initially a major push for Connie Britton to play Olivia. Creater Shonda Rhimes explained to US Weekly, "When the show got picked up [to pilot], I got a phone call from somebody who said, 'This would be the perfect show for Connie Britton.' I said, 'It would be, except Olivia Pope is black.'"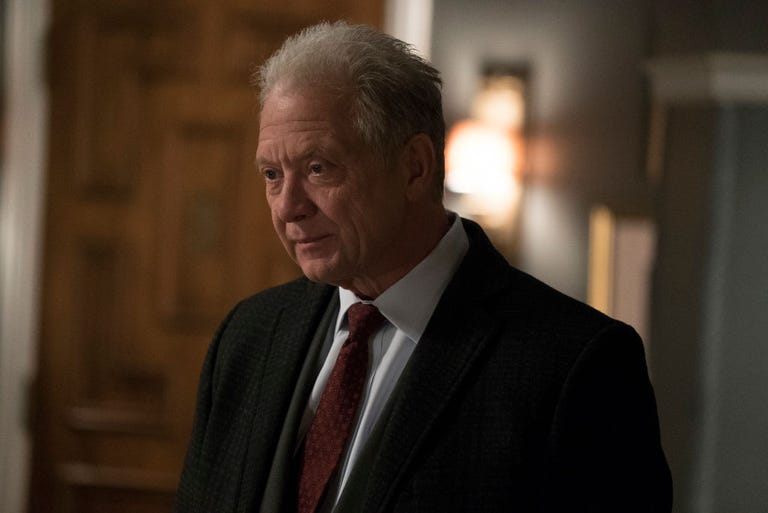 She has a custom of reusing some of her favorite performers across multiple TGIT shows; in particular, Scandal featured multiple Grey's Anatomy actors, including Scott Foley, Kate Burton, and Jeff Perry, among others.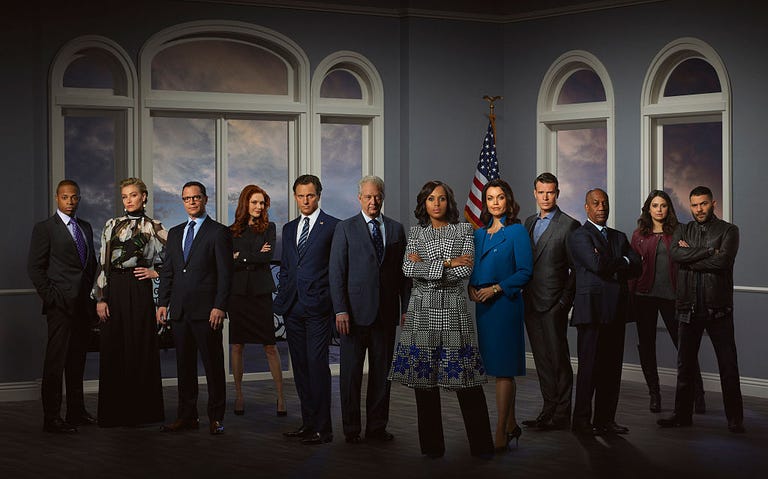 According to Us Weekly, Kerry Washington started a unique on-set tradition: "Before shooting a new show we scream the episode number, applaud, and bang on furniture." Hey, whatever works!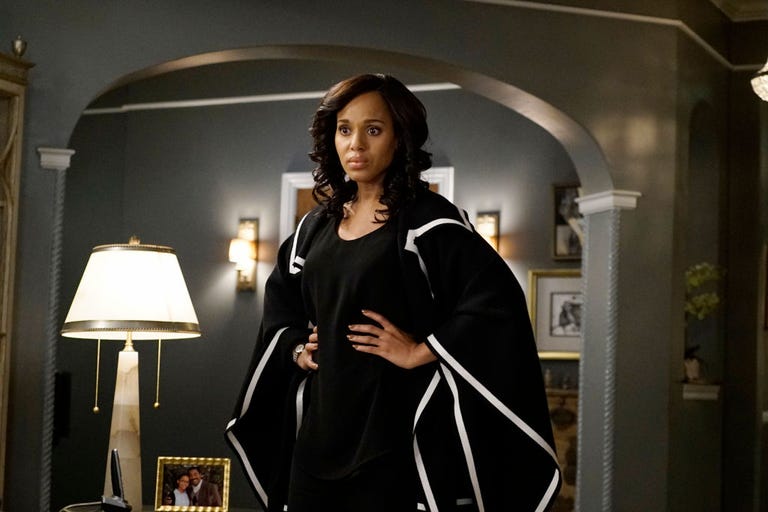 Scandal loosely based many episodes around the stories of real-life political figures and current events, including episodes that were in part inspired by Edward Snowden, high-profile D.C. madam Deborah Jeane Palfrey, and Anthony Weiner, among others.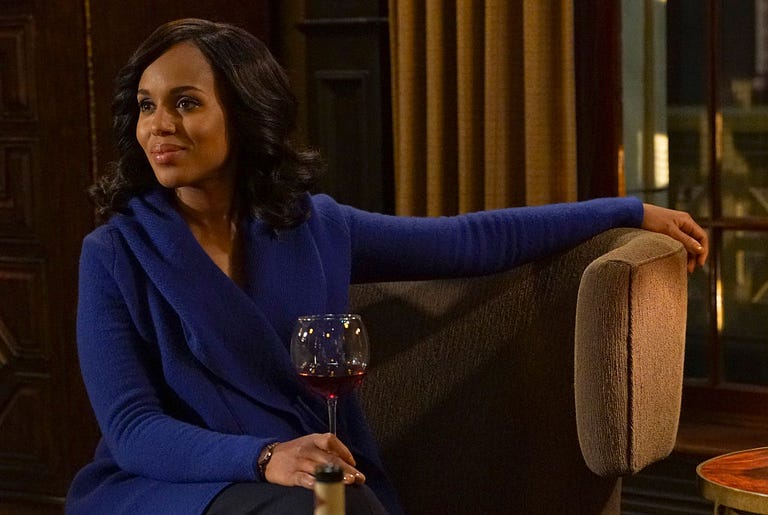 The giant, fish-bowl style wine glasses that Olivia Pope drank her red wine from became so popular in the show's early seasons that Crate and Barrel struggled to keep them in stock.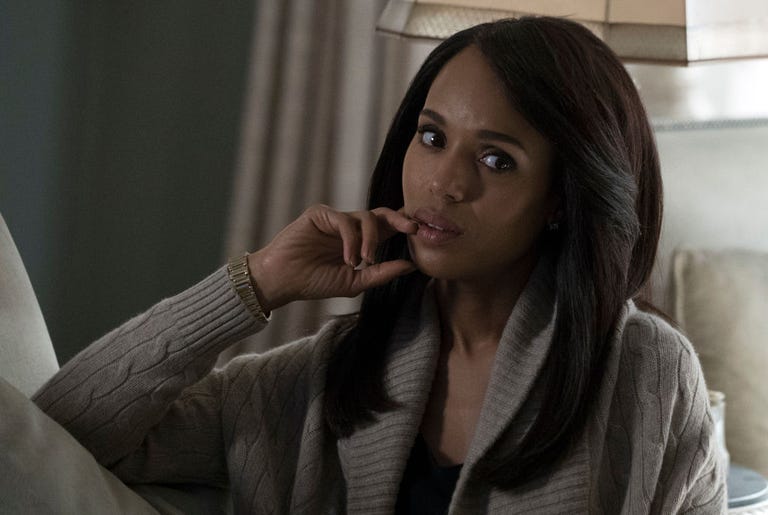 When asked about their wildest fan encounters, the Scandal cast had some pretty gross stories: fans have asked Guillermo Díaz if he'll lick their faces; and fans have actually gone and licked Tony Goldwyn's. Stay classy, Gladiators!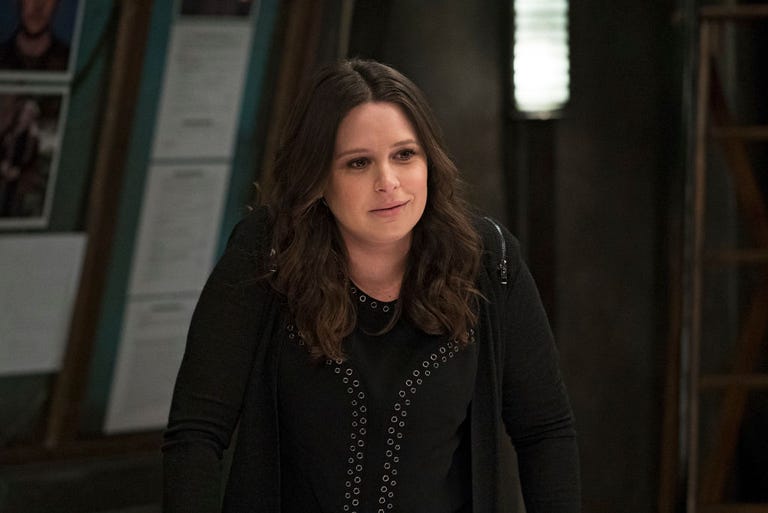 Katie Lowes told The Hollywood Reporter, "Most drama scripts are 60 pages, and ours are 80 and change. The note every time: 'Say it faster!'"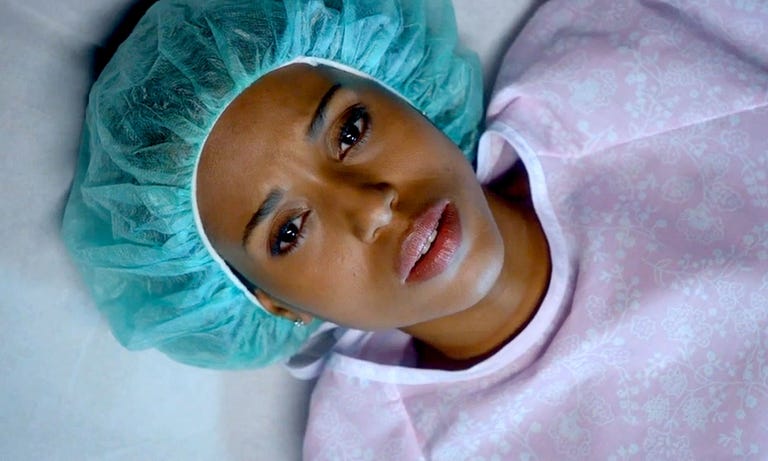 ABC's Standards and Practices department wanted to alter the scene in which Olivia has an abortion in the show's fifth season. Shonda Rhimes responded to the request by saying, "Go ahead, alter the scene. We'll just have a lot of articles about how you altered the scene." The scene eventually aired as written.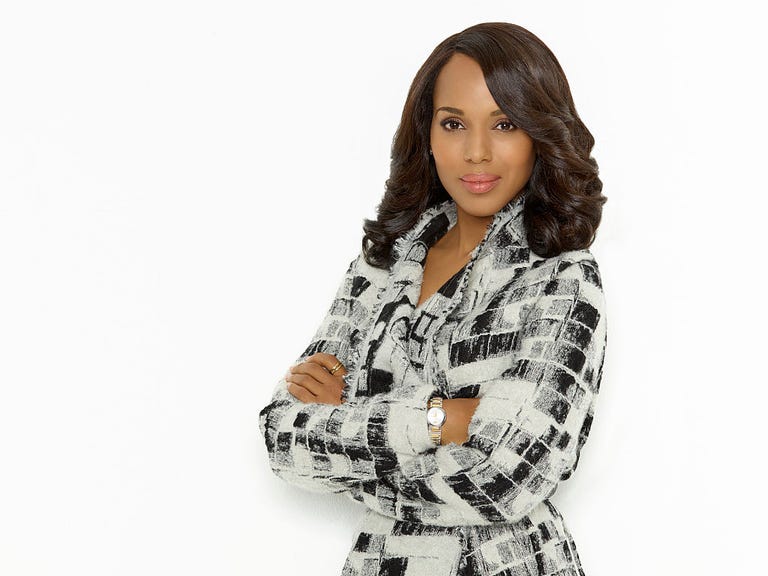 When Kerry Washington was cast as Olivia Pope, she became the first African American woman to play the lead in an American drama on network television in almost forty years.
While some showrunners plan out storylines years in advance, Shonda Rhimes was a more spontaneous storyteller. She explained, "When we came to season two, there were things that we didn't know. For instance, we didn't know exactly who Quinn Perkins was. I love that we can bounce back and forth, to reveal things as needed."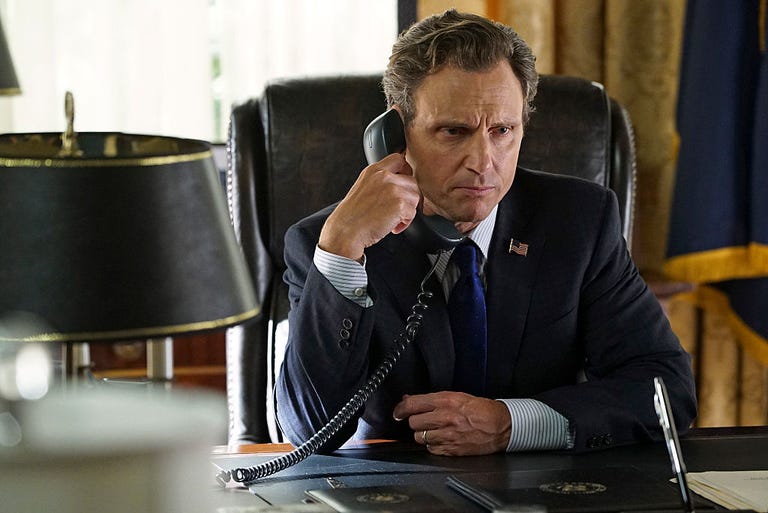 She told Vanity Fair that President Grant "is the sort of middle-of-the-road Republican who would never have gotten elected unless he had a very conservative vice president standing by his side. It gives the show a little bit more conflict."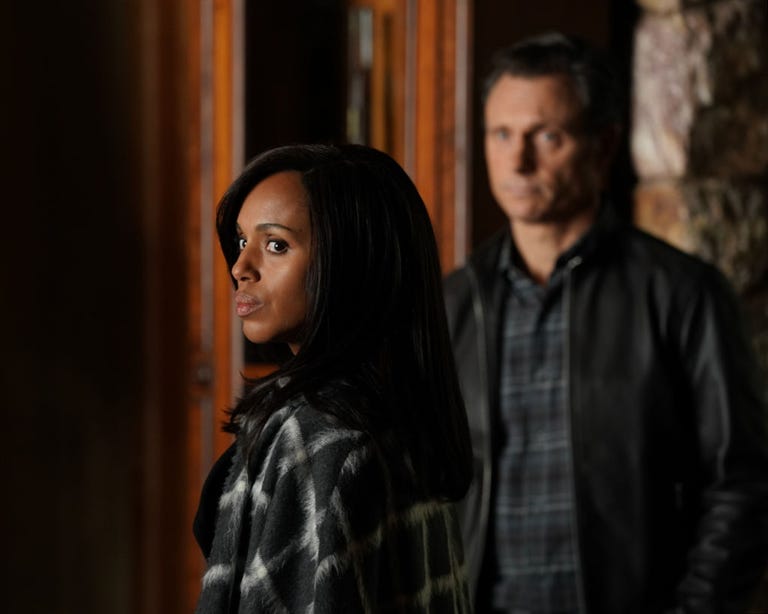 Because she'd worked with the Obamas, Kerry Washington was uncomfortable with the idea of Scandal's President being played by an African American. "I didn't want to do anything that compromised my relationship with the [President] or that made it seem like I had an insider view on the Obama presidency."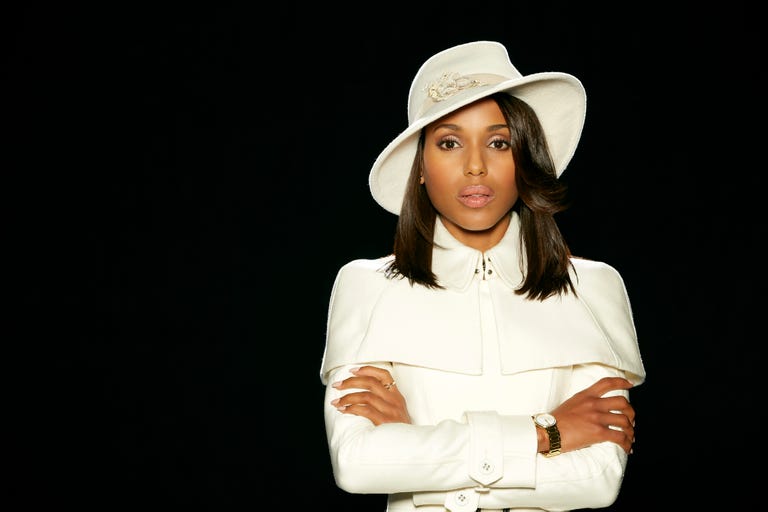 Costume designer Lyn Paolo and Kerry Washington collaborated on the creation of a line of clothing for The Limited inspired by Olivia's iconic style: capes, chunky wool coats, and power blazers galore.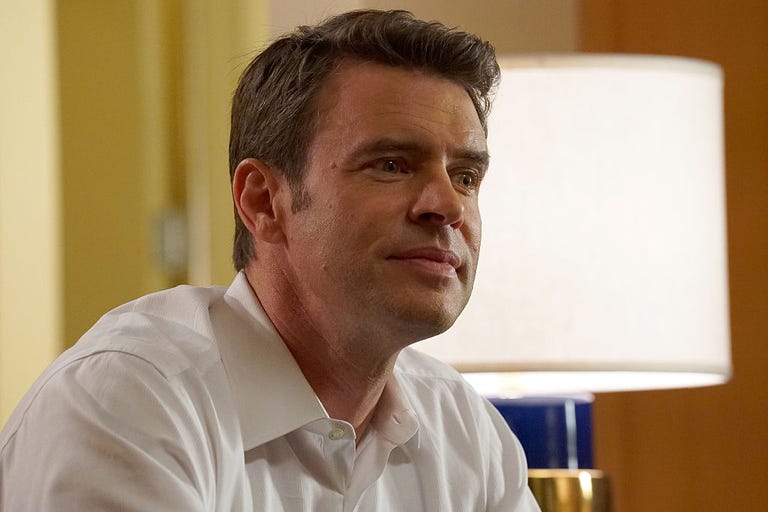 The Scandal cast has its share of pranksters, but only one fake farter: "I make a noise [to break the tension on-set]," Scott Foley explained to Jimmy Kimmel. "It's a flatulence noise. It sounds pretty good…you can take different intonations."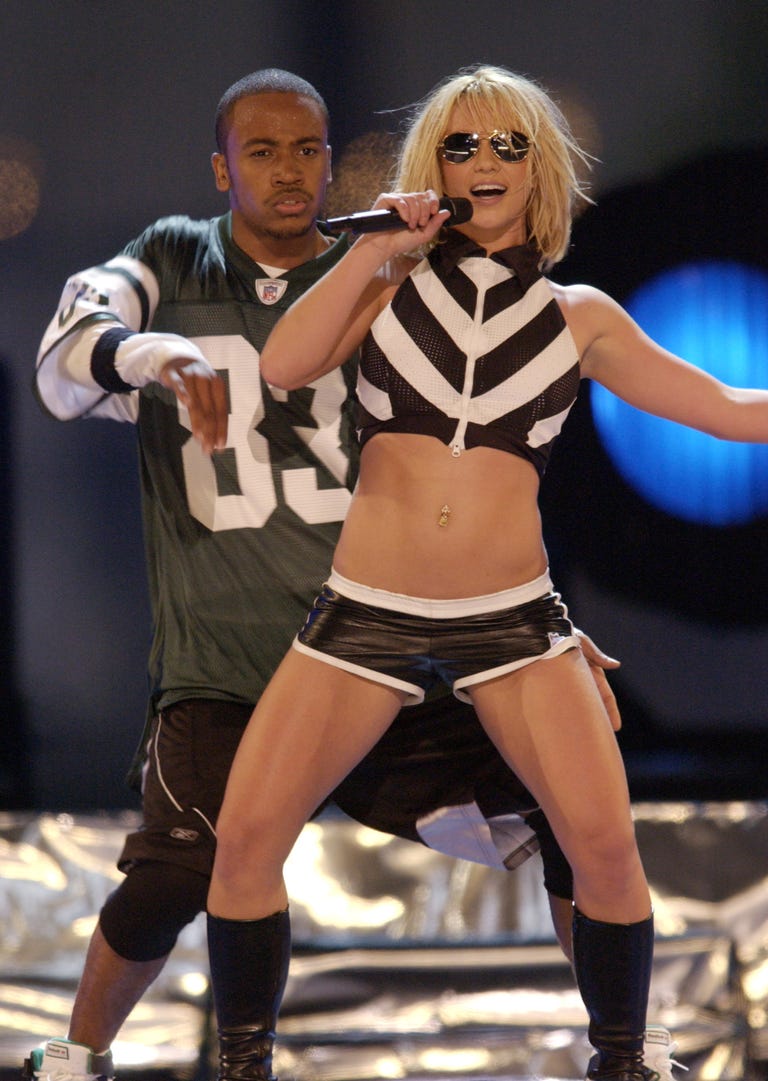 Plenty of people know that Shonda Rhimes wrote Crossroads, Britney Spears's first major film, but a lesser-known connection between Britney and the world of Scandal comes from Columbus Short, who played Harrison. Short choreographed Brit's "In the Zone" tour.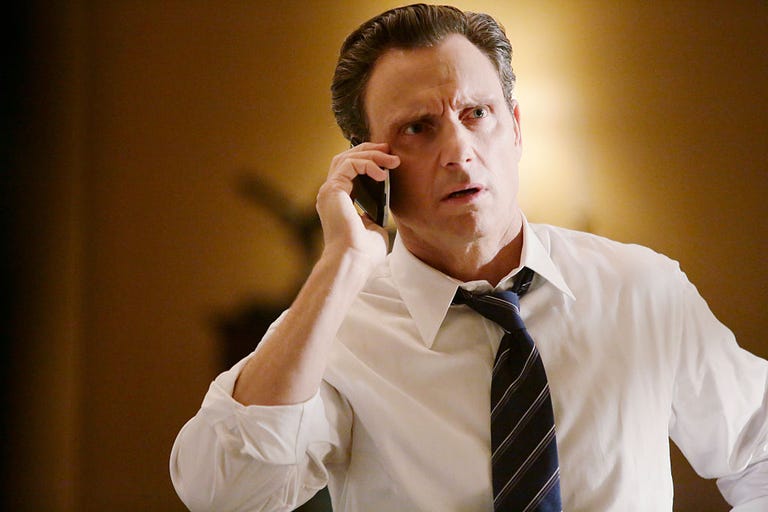 When asked by the New York Times if he ever found any of Fitz's storylines to be a bit over-the-top, Tony Goldwyn replied, "When my son was murdered. When we did the table read about it I literally was so shocked that Shonda made that choice. It was so upsetting."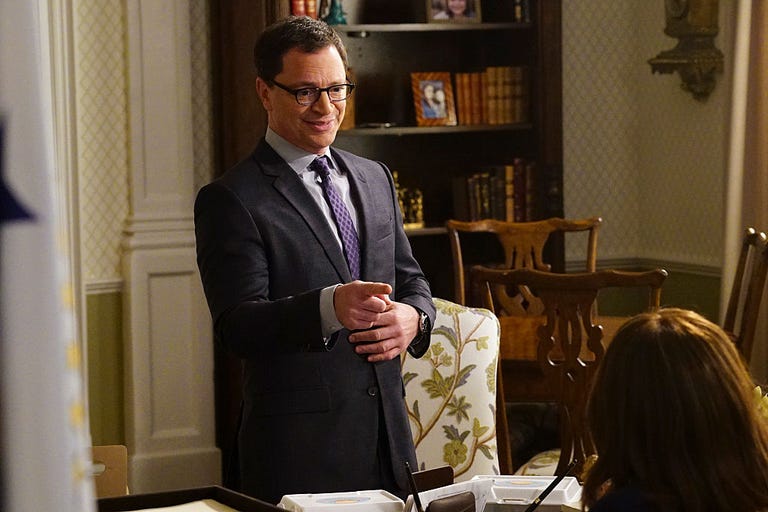 Whether he was hacking costars' Twitter accounts to post "I'm horny," breaking into offices to create chaos, or making prank phone calls that heavily imply his cast-mates are about to be fired, Joshua Malina couldn't pass up an opportunity to mess with his Scandal family.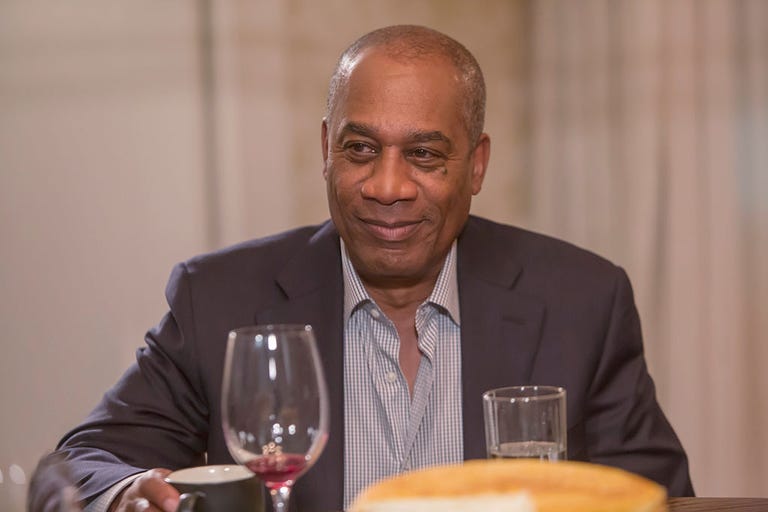 After he moved to Los Angeles several years ago, Joe Morton "wanted to find a way to figure out how to get on the show for a couple of episodes because it was just really great." His wish came true — and then some.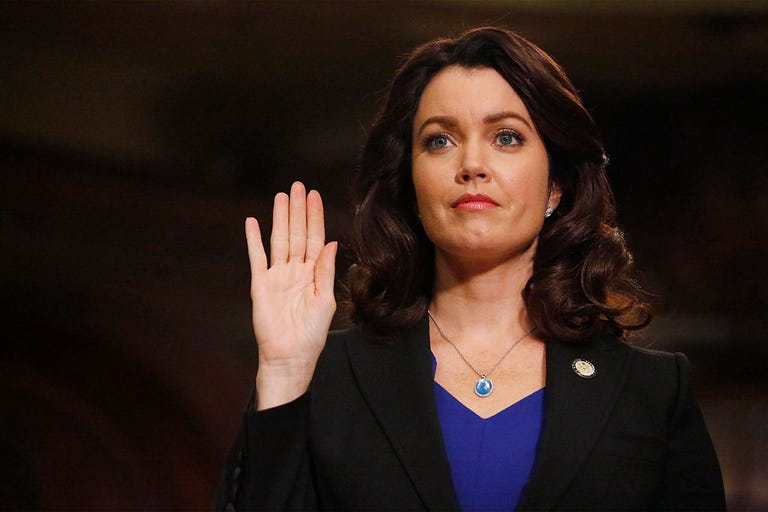 When Bellamy Young went to the White House Correspondence Dinner, she "approached [Mrs. Obama], and the first thing she does is talk about the death of a character in the series!" President Obama got in on the action too by referring to Tony Goldwyn as "Mr. President."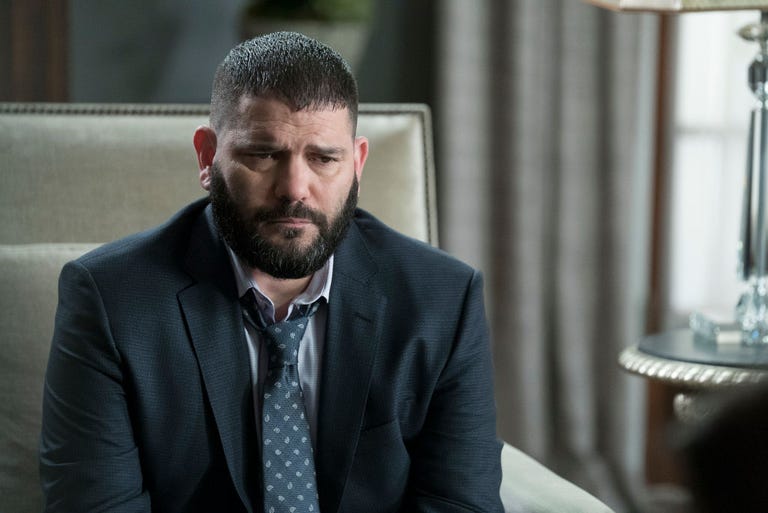 At a Paley Center panel, Kerry Washington affirmed that bonafide sweetheart Guillmero Díaz has nothing in common with his tortured character, Huck. "He's not really at all like Huck—thank god! He's so cute and he's always smiling."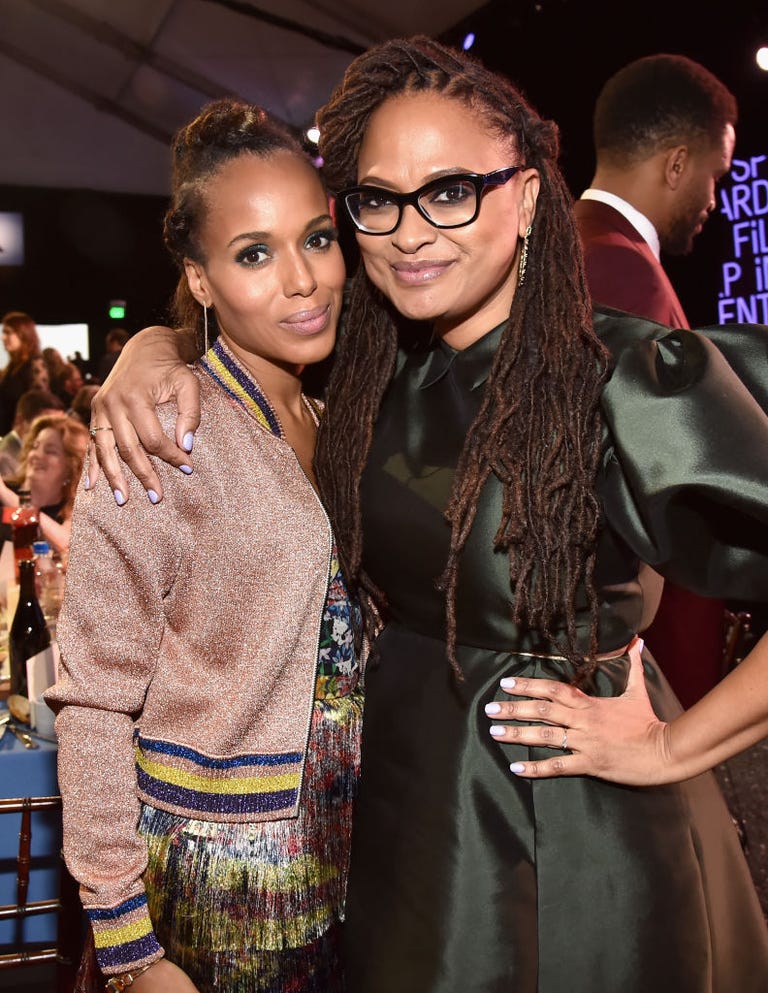 When she directed an episode of Scandal, Ava DuVernay became the African American woman to direct an episode of television was created by and starring an African American woman.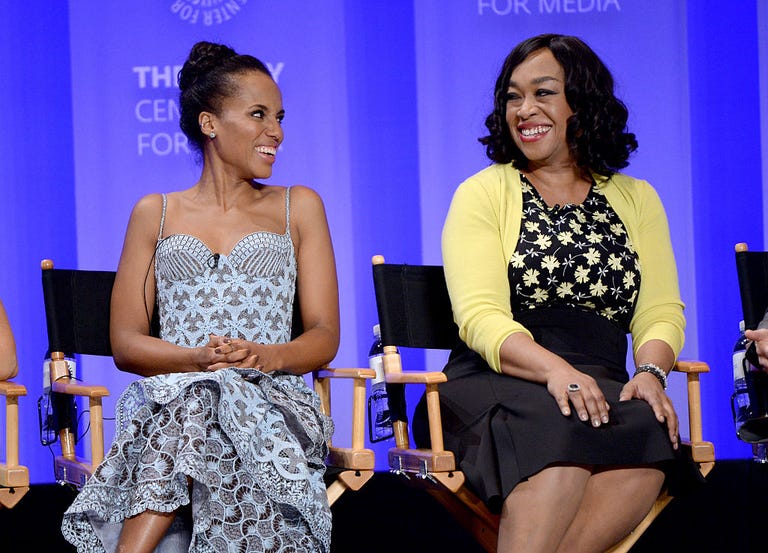 She once asked Kerry Washington if she was able to run barefoot—and then didn't tell Washington why she was asking. Washington didn't ask follow-up questions because she knew "Shonda wouldn't reply."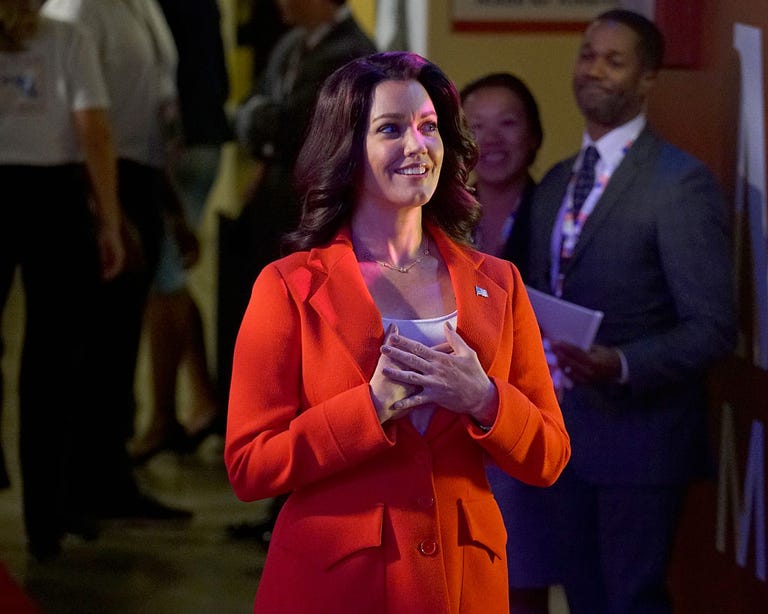 In the era of DVR, Hulu, and other on-demand television services, Scandal's place on ABC's "Thank God It's Thursday" lineup brought viewers back to watching television as it aired. Bellamy Young explained, "We made appointment TV come back…We get to see how things land in real time."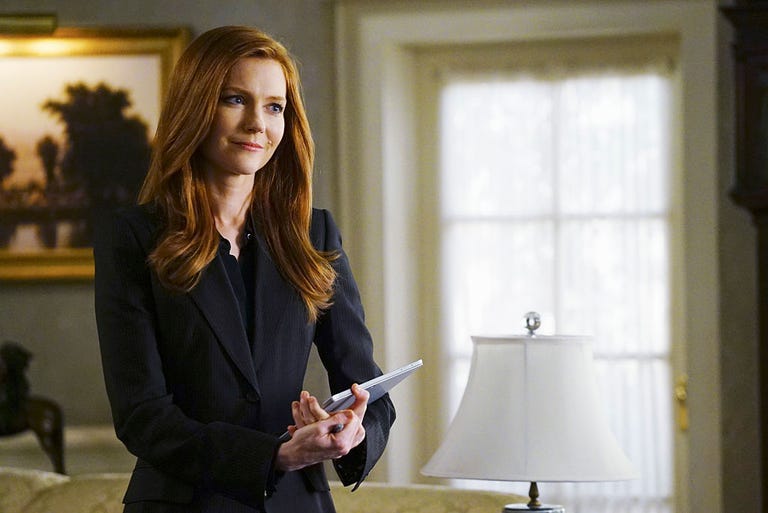 Tony Goldwyn, Kerry Washington, Darby Stanchfield, Scott Foley, and Joe Morton have all worked behind Scandal's cameras. (Powerhouse actress Regina King once directed, too!)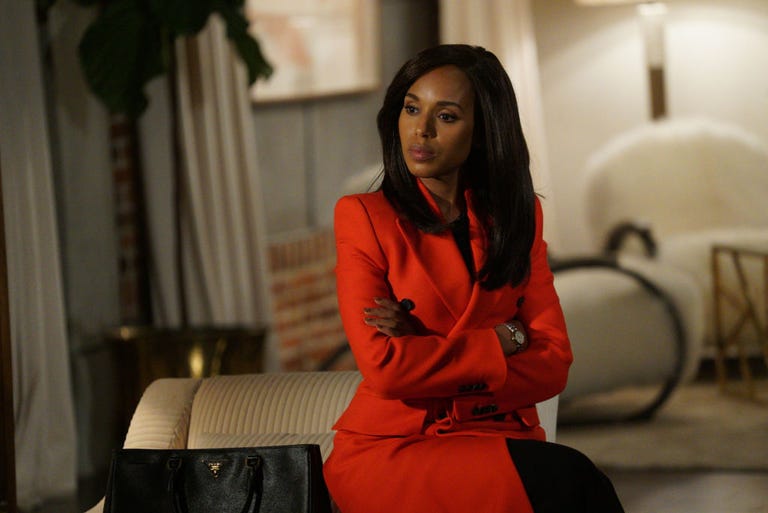 Olivia's outfits sparked tons of conversation throughout the series, but they were more than just pretty clothes. She wore white to depict herself as a rescuer, black to reflect her mindset after her kidnapping, and red to symbolize her quest for power.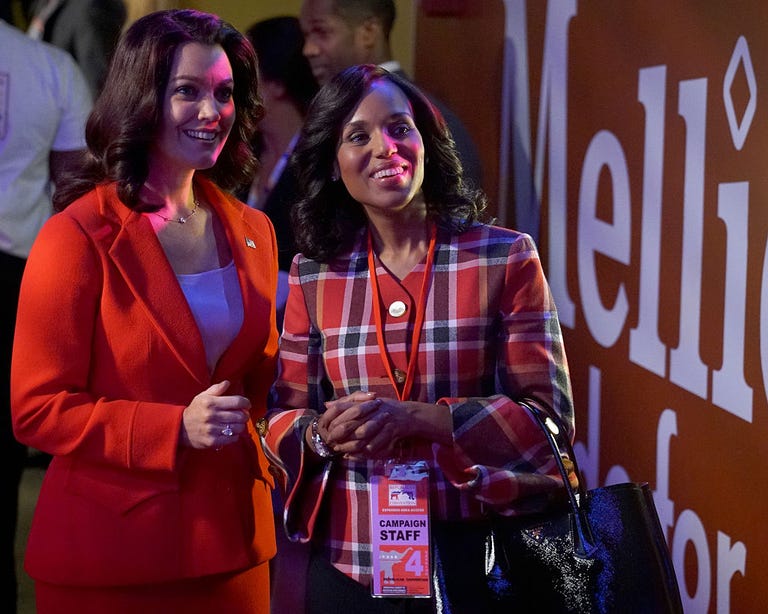 When Mellie filibustered on the Congress floor in protest of Planned Parenthood's potential defunding, all of the ridiculous uses of federal money she listed (like government LinkedIn pages and a study of hangry people) were taken from real-life Congressional funding bills.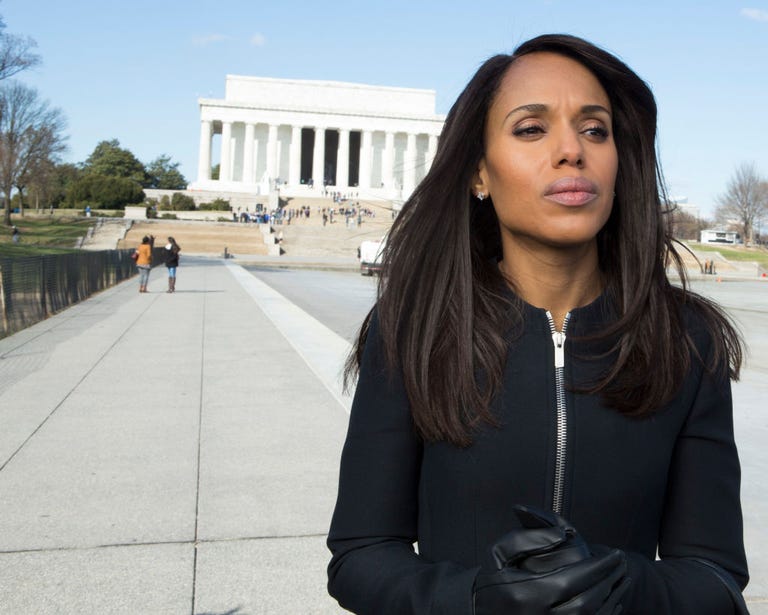 Kerry Washington appeared in a campaign commercial for Hillary Clinton alongside other TGIT performers and she made a powerful speech at the 2017 Women's March, for example. Other cast members advocate, protest, and march, both as individuals and as a group.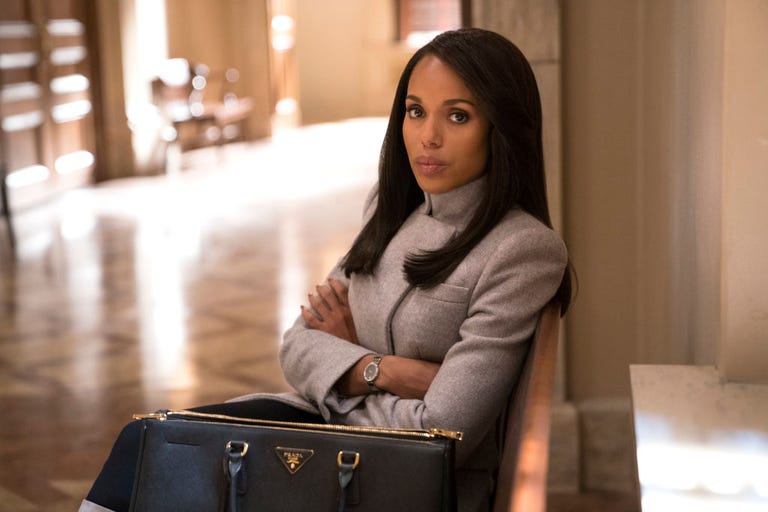 When discussing the series finale with the New York Times, Kerry Washington confessed, "I can barely breathe right now. It has taken every tool in my acting toolbox to not weep through this entire interview. It's very raw."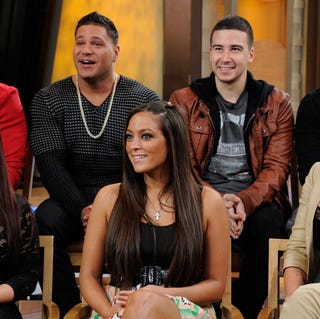 Source: Read Full Article