90 Day Fiancé stars Angela Deem and Michael Ilesanmi finally decided to tie the knot in Michael's home country of Nigeria on recent episodes of the fifth season of TLC's 90 Day Fiancé: Happily Ever After.
But almost as soon as 54-year-old Angela arrived in Lagos, she and 31-year-old Michael began to argue—first when Nigerian expats that Michael wanted to meet with turned out to be three women, and later, when Michael wanted Angela to cook food for his mother and sister.
Later, Angela told her younger fiancé that she probably wouldn't be able to "tote a baby" for him due to her age, as well as potentially cancerous cells in her uterine lining. (Fortunately, she turned out to be cancer-free.)
In a new sneak peek of an upcoming episode of 90 Day Fiancé: Happily Ever After, Michael and Angela discussed the possibility that Michael's mother would retract her blessing for their upcoming wedding due to the news about Angela's fertility. Angela blew up at Michael, pushing back against the idea that he had to adhere to his cultural expectations when it came to marriage.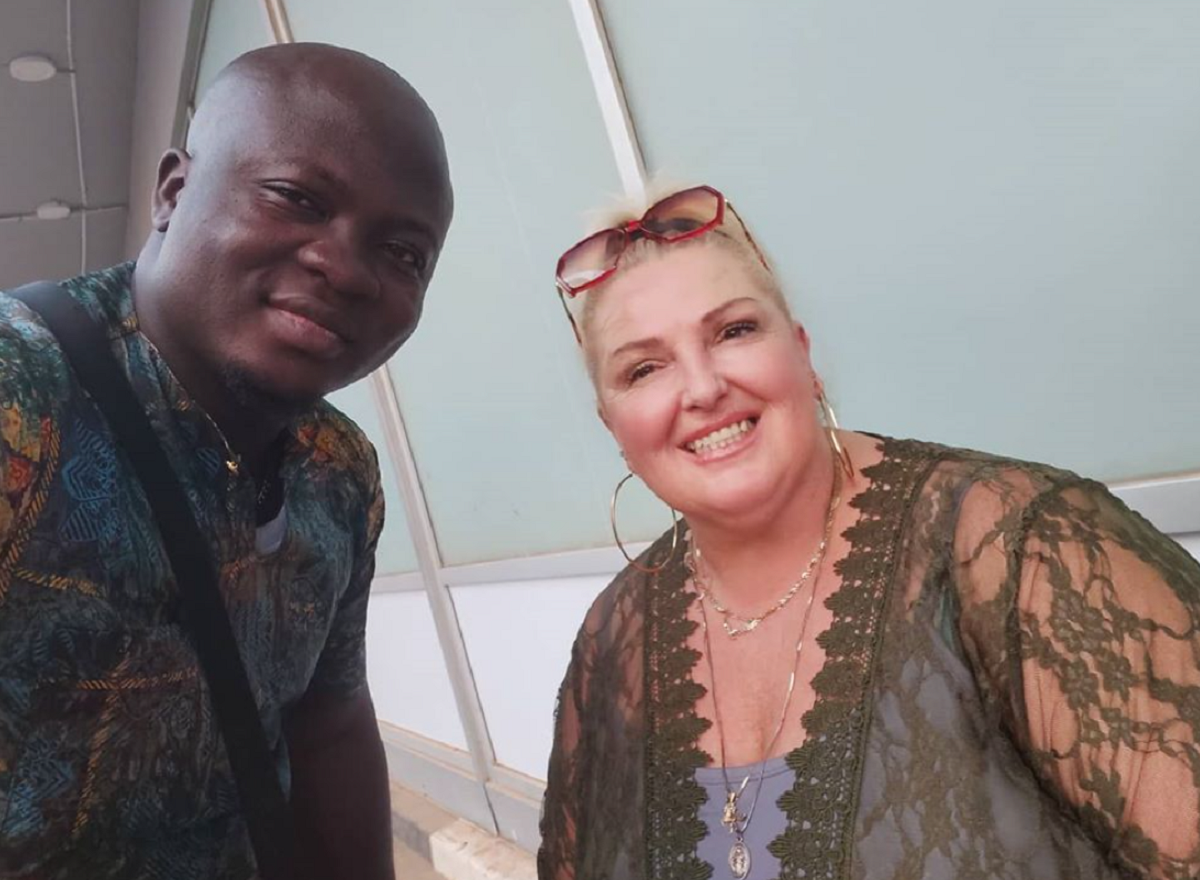 Michael admitted that his mom might pose a problem when it came time to marry Angela
After taking some time to think, Michael finally told Angela that he would still be willing to marry her, even if they couldn't have a biological child together.
But, while Angela was relieved, the couple's problems weren't over. Michael revealed that his mom—who had given her blessing to his marriage to Angela a year earlier—might retract her approval if she knew her son was unlikely to be able to have a child of his own with his bride-to-be.
"I really want to be with you even if we can't have a baby, but I'm worried about my mom," Michael told his future wife in the 90 Day Fiancé: Happily Ever After sneak peek. "She might not even want to support the relationship. I don't want to make that be a problem."
"What would be the problem?" Angela wanted to know, looking baffled.
Michael explained that, in his culture, elders were meant to be respected. Angela and Michael needed his mother's blessing in order to get married.
Angela said Michael's mom would 'get over it'
For her part, Angela didn't seem to accept Michael's explanation. The 90 Day Fiancé star was offended that he might consider calling off the wedding.
"You're not gonna marry me if your mom doesn't give her blessing?" Angela asked Michael pointedly.
"No, I didn't say that," Michael replied quickly. "She's just not gonna be happy."
Angela didn't understand why her future mother-in-law had to approve of their relationship at all.
"I know you want her to be happy, but I just don't understand," the 90 Day Fiancé star said testily. "She'll get over it."
But Michael insisted that he had to adhere to his family's expectations and his cultural traditions.
"What would the rest of my family think, if my mom doesn't give her blessing?" he fretted.
"Who gives a s*it?" Angela retorted angrily. "This is about you and me."
The '90 Day Fiancé' star urged her future husband to ignore his cultural expectations
Angela's future husband reminded her that he came from a different background than she did. The 90 Day Fiancé star explained that he wanted to honor his family.
"Angie, this is how we do it here. This is our culture," Michael said patiently. "We need to make Mama understand our relationship if she is gonna go by it."
But Angela wasn't buying it. Scoffing, she shot back, "I am so sick of hearing about this culture."
"We can't go against the culture, baby," Michael insisted.
Angela reminded Michael that he could still make his own choices, regardless of his family's opinions. She challenged him to stand up for their relationship, no matter what.
"Sometimes it's not disrespecting your elder. Sometimes the elder is disrespecting your wishes," the 90 Day Fiancé star pointed out. "If you're a grown man like you say, stand up and defend us."
In an interview with 90 Day Fiancé producers, Angela complained that she didn't think it was "fair at all" that Michael's mom had so much sway over their relationship. After all, her future mother-in-law had already granted her blessing. She wasn't happy about having to seek it out yet again.
"When you're in love, nobody's gonna stop you," Angela exclaimed. "Not even your damn mom."
The grandmother of six added that she'd given up a great deal for Michael. Now, she argued, it was time for him to return the favor.
"I went beyond and above, and it's time Michael makes some sacrifices for me," Angela said. "And one of the sacrifices might be marrying me and making his mom mad, and she'll get over it."
Source: Read Full Article