Big Ed Brown might be the most hated cast member of the 90 Day Fiancé franchise, and his appearance on 90 Day: The Single Life doesn't seem to be doing him any favors. The 65-year-old, who lives in California, is back for The Single Life Season 2. News broke the Ed and his ex-girlfriend Liz Woods are now engaged. This led some viewers to wonder why he's even on the show. However, it looks like the two didn't rekindle their romance until after season 2 finished filming.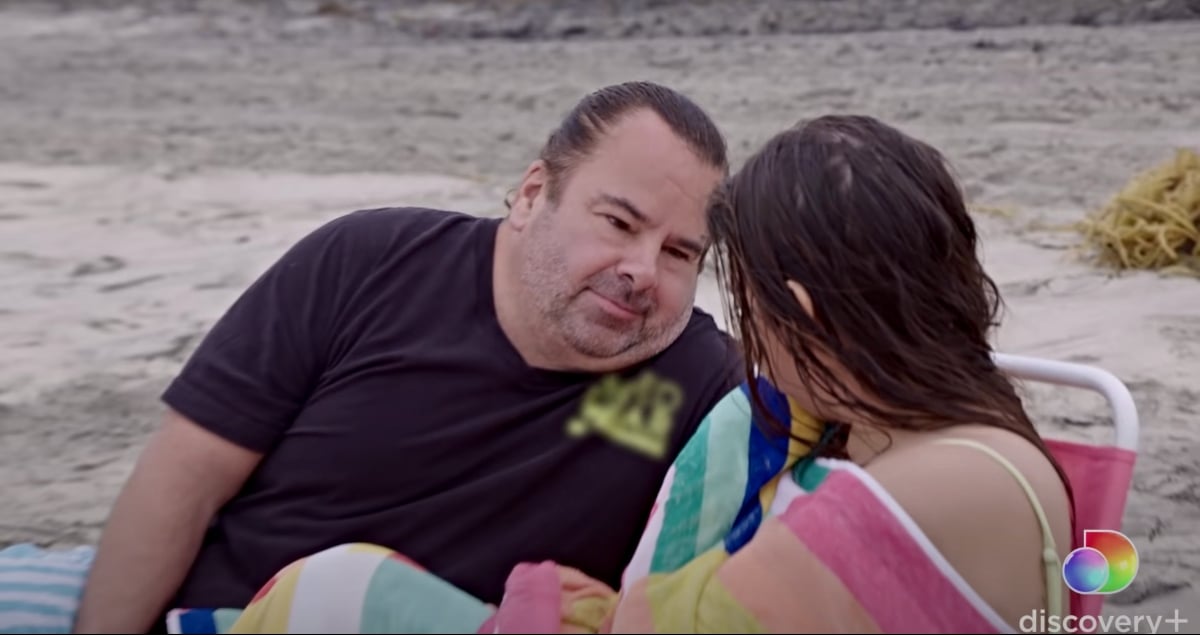 Ed Brown and Liz Woods aren't back together in the '90 Day: The Single Life' Season 2 premiere
When folks catch up with Ed in The Single Life Season 2 premiere, he's still upset with his breakup with Liz Woods. Fans saw the two of them discuss the end of their relationship at the season 1 tell-all. However, Ed is clearly still not over Liz. 
"All in all, we broke up about eight times, and the last time it was for good." Ed continued, "I was in love with Liz and we went into hyper mode. We went from zero to a hundred. I asked Liz to move in with me and I bought a ring and I was going to ask her to marry me, but it never happened."
In the season 2 premiere, Ed is ready for a new look and finally chops off his long hair. His mom no longer needs to put mayonnaise in his hair, and he's ready to hit the town. However, none of that happens before Ed decides to bless viewers with a very detailed description of the first time he and Liz had sex.
Big Ed Brown gives TMI about his first night with Liz Woods despite literally not one person asking about it
Fans might notice that the 90 Day Fiancé spinoffs on discovery+ seem to get raunchier with every new show. From straight-up nudity on Love in Paradise: A 90 Day Story to Debbie and Colt discussing their weird sexual habits on 90 Day Bares All. However, Ed jumped right in on the trend in the 90 Day: The Single Life Season 2 premiere. 
Detailing the first night he and Liz were romantic, Ed told cameras, "We made love all night. Having sex with Liz … It became one of the most amazing nights of my life. I've never given a woman multiple orgasms in my life and yeah … Yeah. I did that."
To top it all off, fans got to enjoy a shot of Ed exiting the shower naked. 
Many viewers don't see the point in watching Ed Brown's journey on '90 Day: The Single Life'
The Single Life Season 2 premiered on Nov. 12, 2021, but news broke on Nov. 10, 2021, that Ed and Liz were engaged. Viewers find it hard to justify taking the time to watch his segments on The Single Life, knowing that none of the dates he goes on turn into potential relationships. On top of that, Ed is already highly disliked by most people familiar with the 90 Day Fiancé franchise due to sexual assault allegations against him as well as the way he treats women as evidenced by some leaked audio from a phone call between him and Liz. However, TLC doesn't seem to be getting the message as they continue to cast him in various shows.
Source: Read Full Article