As the saying goes, all things Disney must get the live-action adaptation treatment… well, that's not quite the saying, but it might as well be.
On Wednesday, October 3, news broke that Lilo & Stitch is getting a live-action adaptation, and this is big news for the child stars of today — or the child stars of tomorrow! Disney hasn't revealed any cast members, and that means two plum roles are likely available: Adventurous young Lilo and her sensible older sister, Nani. I'm assuming they'll go a puppet/CGI route for Stitch, but that hasn't been confirmed either.
Lilo & Stitch was released way back in 2002, when Disney and Pixar were still separate companies (Disney acquired Pixar in '06). It's was one of the last theatrically released movies for kids in good ol' 2D animation. Not only that, but it's genuinely fun — even as an adult! It's based on a sweet (if lonely) kid and her alien pal making mischief all over Hawaii, so the goofy good times are built right into its DNA. It's a unique film that's beloved for so many reasons, and it could be the perfect Hollywood entry for the industry's next big child actor.
The role of Lilo is complex because she's so many things at once! Boisterous, silly, adventurous, lonely, spunky, big-hearted, and impulsive — okay, she's basically your average kid. She's also struggling to see her big sister as a parental figure, which means that any young actor in the role has to command the screen, capture the audience's hearts, and play well against an older, more established actress. It's a big ask, but it's not impossible! There aren't many young native Hawaiian actresses that are household names — Hollywood's fault — but there is, of course, Auli'i Cravalho. The Hawaiian teen broke out when she played the lead role in Moana, and she's continued to rise from there. The only issue is that, at 17, she's a little old for the role of Lilo, and too young to play a convincing Nani.
Assuming Cravalho has aged out of the role, it's likely it could go to an up-and-comer named Scarlett Estevez. She stole scenes in movies she was already too good for — think the Daddy's Home franchise — and she has the look and the charisma a young actor needs to anchor a Disney film. Slightly older than Scarlett is McKenna Grace, who played a young Tonya Harding in I, Tonya and amazed critics with her role in Gifted. But even they might be too old already! Lilo is around six when the movie starts. Where's the next Kiernan Shipka when you need her?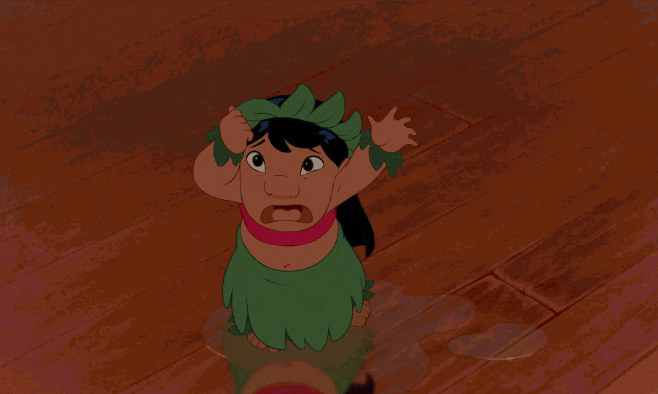 We can also cast a wide net for the role of Nani. Since she's 19 or so, that means an actress anywhere between the age of 17 and 30 could take on the role. Thankfully, there's plenty of time to figure it out. There's still so much fans don't know about the movie. Even the Hollywood Reporter, which broke the news, admitted a lot of this project is up in the air. Among the things Disney has not confirmed about the Lilo & Stitch movie?
1. Whether it'll hit theaters or go straight to Disney's upcoming streaming service
2. If it will be all live-action or a blend of action and CGI (which makes sense, considering the Stitch of it all)
3. When it will be released
Disney still has the live-action Aladdin to contend with.
Now, like all Disney movies, Lilo & Stitch is charming, zany, and moving — and oh my gosh, it's sad. The bottom line is, it's a special movie that's beloved by audiences. It's also unusual that it's already being lined up for re-release. It's only been out for about 16 years, and most of the other live-action Disney films — Cinderella, Beauty & The Beast, and Aladdin come to mind — were classics for more than two decades before Disney decided to adapt them.
With so much up in the air, including the movie's leads, Disney fans can rest assured the studio will take the time to get it right.
Source: Read Full Article