Marvel fans can't wait to see Paul Bettany return in the Disney+ series WandaVision. They're mostly wondering how the streaming series will explain his Marvel character's return. Vision is the role Bettany has played since 2015's Avengers: Age of Ultron. Bettany fit in a drama between his last appearance in Avengers: Infinity War and WandaVision. Uncle Frank premiered at the Sundance Film Festival and Amazon will distribute the film.
Alan Ball wrote and directed Uncle Frank. You can tell it is from the writer of American Beauty and creator of Six Feet Under, though it seems a bit more personal and autobiographical. 
Paul Bettany will be Uncle Frank before 'WandaVision'
At Daddy Mac (Stephen Root)'s birthday party in the '70s, Frank (Bettany) give his niece Beth (Sophia Lillis) some inspiring advice about being herself, despite the role her family wants her to play. So when she's old enough to go to college in New York, she stays with Frank.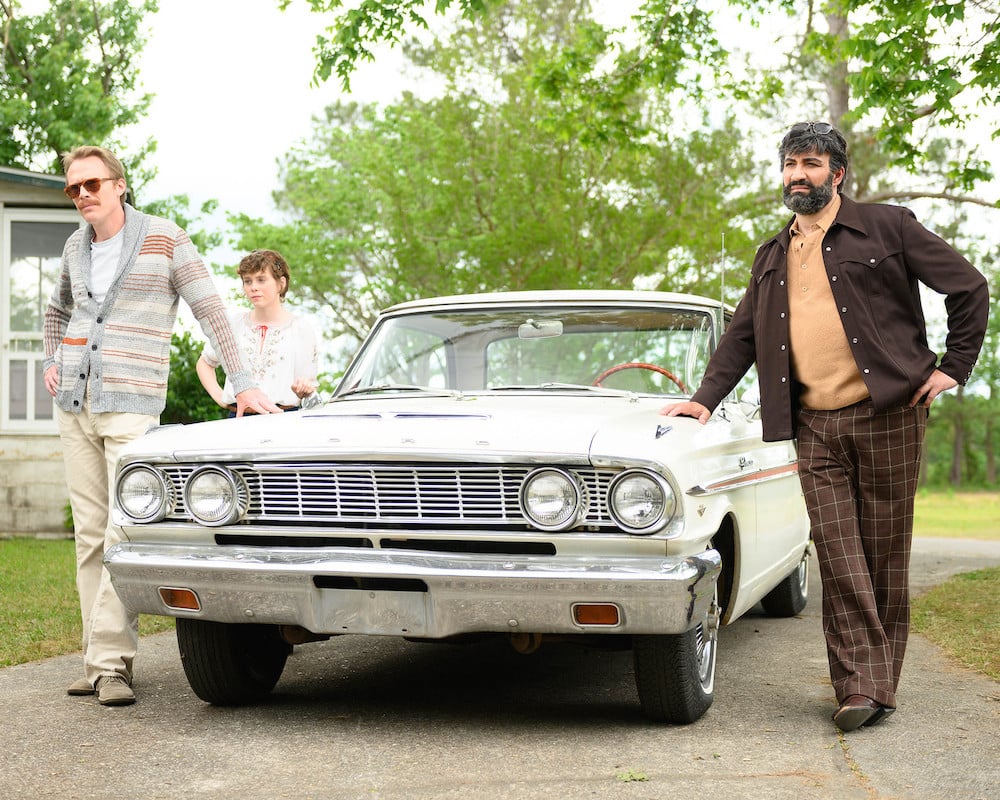 Once they've known each other a while, Frank reveals that his roommate Wally (Peter Macdissi) is actually his lover. When Daddy Mac dies, Frank returns for the funeral to a south that's still not accepting of gay people. Experiencing the world from Frank and Wally's side also pushes Beth to grow up a bit more too.
Paul Bettany returns to the real world before 'WandaVision'
The first aspect of Uncle Frank that lets you know it is an Alan Ball script is the way people talk. It sounds like the real dialogue of people who know each other. They may make references to inside jokes to which you're not privy, but you get the context. Perhaps they are wittier and more clever on the fly, but they don't feel artificial. It's funny when they contradict each other and push each other.
When Beth asks Frank about being gay, she is curious and supportive. Frank and Wally make light of the homophobia they encounter, but that's real. They could be arrested if they're caught together, and that's absurd. When they stop at a motel, the clerk is more worried for Beth than the male couple. WandaVision may be a period piece too, but Uncle Frank is a very real depiction of what the '70s were like for many gay couples.
Likewise, American Beauty was a very funny movie about the very dark corners of suburbia. Six Feet Under too dealt with death every week, along with other family drama, but there's humor in life's darkest moments. That's how people get by.
Paul Bettany has the most drama in 'Uncle Frank'
Even more than surviving the homophobic south of the '70s, Daddy Mac finds a way to hurt Frank even worse after death than he did when he was alive. It's tragic and Bettany is heartbreakingly real.
Beth also grows through the process. She asserts herself when a local boy objectifies her. She also reciprocates Frank's inspiration when he needs it the most. They have a touching relationship.
After this, Bettany will put the Vision makeup and costume back on for WandaVision, although Infinity War did establish that he can look human when he wants to. The point is, Uncle Frank is the kind of movie Bettany made before his comic book blockbusters, movies like A Beautiful Mind and Master and Commander. He plays a sensitive, vulnerable character, and hopefully his Marvel popularity will bring some more eyes to it. 
Source: Read Full Article