Call the Midwife never shies away from harrowing and emotional storylines. That was certainly the case in the April 3 episode of the PBS drama, which highlighted the devastating effects of addiction through a character named Bernard, a homeless "meths drinker" who resorted to drinking a dangerous substance to feed his craving for alcohol. 
[Warning: This article contains spoilers for Call the Midwife Season 11 Episode 3.]
'Call the Midwife' Season 11 spotlights the plight of homeless alcoholics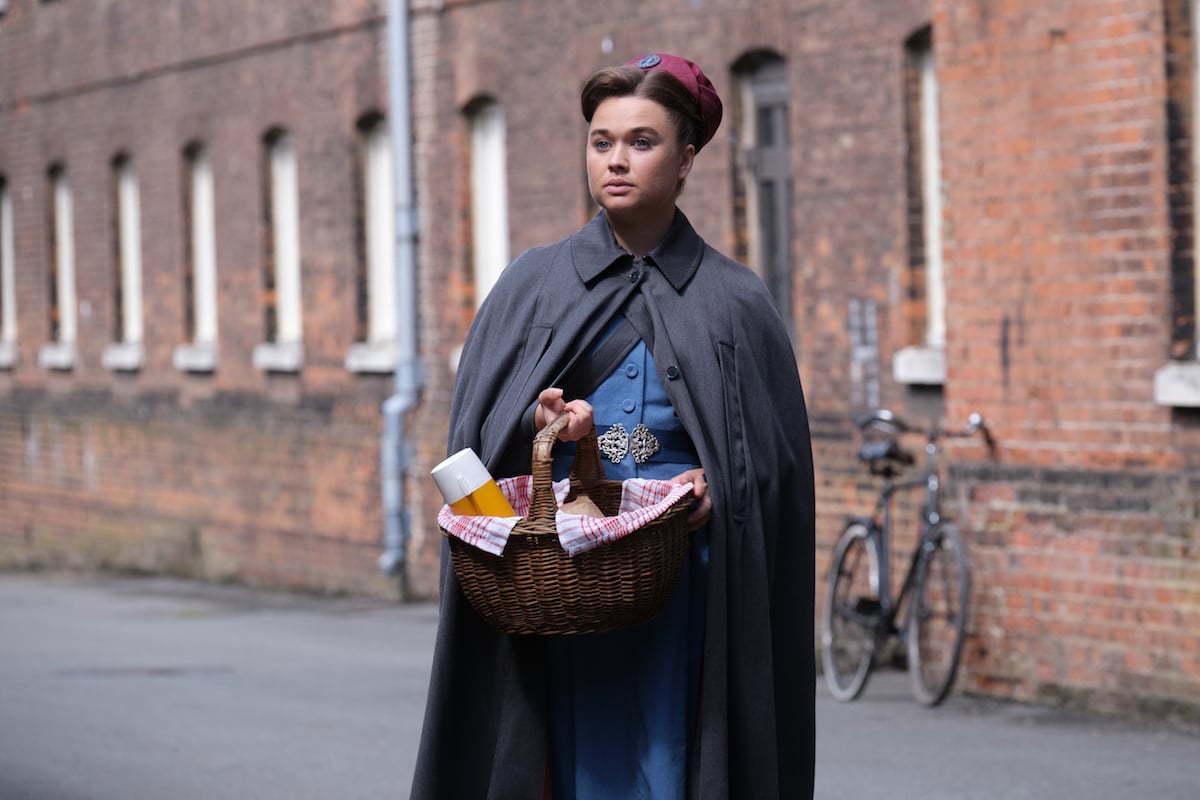 In the latest episode of Call the Midwife, the residents of Poplar were faced with a growing homelessness crisis in their backyard. Urban renewal efforts has displaced many older, poverty-stricken men, leaving them to seek shelter on city streets. Most are alcoholics, and their presence makes many people in the neighborhood uncomfortable. 
"They're so unsavory," Dr. Turner's wife Shelagh (Laura Main) says. "People are afraid of them."
Like many others, Nurse Nancy Corrigan (Megan Cusack) is initially turned off by the neighborhood's homeless residents. When she first encounters a man named Bernard (Phil Cornwell), she says he smells like sewer gas. But after Fred berates her for being so judgmental, she visits Bernard. Nancy urges him to come to the surgery so Dr. Turner (Stephen McGann) can look at his injured foot. 
Unfortunately, Bernard's situation is far worse than anyone realized. After Nancy and Dr. Turner find Bernard on the street, she moves to remove his boot. But in a shocking and horrifying moment, his whole foot comes off, thanks to a serious case of gangrene.
Bernard was a meths drinker, but that doesn't have anything to do with methamphetamine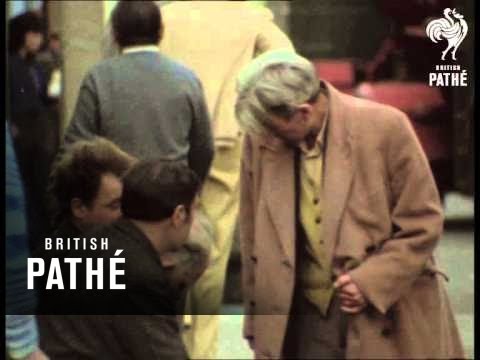 Throughout this episode of Call the Midwife, various characters refer to "meths drinkers" and "methylated spirits." Most viewers in the U.S. probably aren't familiar with those terms, which sound like they might be related to the drug methamphetamine. But that's not the case. 
Methylated spirits is another term for denatured alcohol, or ethanol that has had additional substances added to it so that it's not fit for human consumption. Denatured alcohol is poisonous and is used in products such as fuel, disinfectants, and antifreeze, Healthline explains. 
Consuming any amount of methylated spirits is dangerous. However, people with alcohol addiction may turn to it when they cannot access other types of alcohol. In the U.K. – where the term "methylated spirits" is used – these people were known as "meths drinkers."
Drinking methylated alcohol can have devastating health effects. 
"The raw alcohol is rotting their flesh from the inside out," Dr. Turner explains in Call the Midwife. "Some [meths drinkers] will have gastritis … their legs are probably covered in ulcers." Drinkers of methylated spirits could become "confused and incoherent," he adds, because "the alcohol is damaging their brains, possibly even blinding them."
How Bernard's story ended on 'Call the Midwife' 
Unfortunately, Bernard's story on Call the Midwife did not have a happy ending. After the gruesome incident with his foot, he goes to the hospital, where doctors amputate part of his leg. He's also diagnosed with pneumonia.
While Bernard is hospitalized, Nancy visits him. He tells her more about his past, including the death of his mother by suicide. But sadly, Bernard never recovers. He has no family, but he dies with Nancy by his side. She arranges to have her last name put on his death record so that anyone who looks will know he "belonged to someone."
New episodes of Call the Midwife air Sundays at 8 p.m. ET on PBS.
How to get help: In the U.S., contact the Substance Abuse and Mental Health Services Administration helpline at 1-800-662-4357.
Check out Showbiz Cheat Sheet on Facebook!
Source: Read Full Article