This year, we're looking forward to the return of some of our favorite shows, including Westworld and The Handmaid's Tale. But some of the series we really enjoyed in 2017 will, unfortunately, not be returning as they normally would because they were canceled far too soon.
Here's a look at some of those shows that were canceled in 2017 and that fans already really miss.
1. Powerless
Powerless | NBC
Watch instead: The Good Place
Powerless, the NBC comedy that took place in the DC universe and followed employees of an insurance company that helps people protect themselves from being injured during superhero fights, was not a great show. But it had an excellent cast and potential to develop into something better, as many comedies do.
But NBC never gave it a chance. In fact, they didn't even air all of the episodes that were made; the last three were pulled from the schedule, and the series was canceled.
Next: Another show that NBC canceled in 2017.
2. The Night Shift
The Night Shift | ABC
Watch instead: Chicago Med
Speaking of NBC, the network also canceled The Night Shift in 2017. The medical drama would normally be returning for a fifth season in the summer, but that will no longer happen.
Viewership of the first season of The Night Shift was actually quite good, with around six million people tuning in for each episode. But by Season 4, that had dramatically declined, with just about three million people watching the premiere. Before the cancellation, producer Gabe Sachs said he had ideas for a fifth season.
Next: This CBS show was incredibly fun and ridiculous, but not enough people watched it.
3. Zoo
Zoo | CBS
Next: 9-1-1
One of the most ridiculous network shows of the past few years, Zoo was a series that started off with a detective investigating a string of violent animal attacks and turned into a B-movie-esque show about an animal uprising, complete with an episode where a sloth causes earthquakes whenever it yawns.
Zoo gradually lost viewers as it went on, but those who stuck around celebrated it as a gleefully ridiculous "so bad it's good" show, always anxious to see what new insanity the creators would think up in any given episode. But Season 3 turned out to be its last, with CBS canceling the show in October 2017.
Next: Netflix spent a lot of money on this show, but they still canceled it after just one season.
4. The Get Down
The Get Down | Netflix
Watch instead: The Deuce
The Get Down was one of the most ambitious projects Netflix has ever produced, an expensive musical drama series from Baz Luhrmann, the brilliant filmmaker behind movies like Moulin Rouge! and The Great Gatsby.
And when we say expensive, we're not kidding: the show's first season reportedly cost nearly $200 million. With a budget like that, The Get Down really needed to be a hit. But it wasn't, and so this became a rare Netflix show to be canceled after just one season.
Next: This TV spin-off did not last nearly as long as the original.
5. Girl Meets World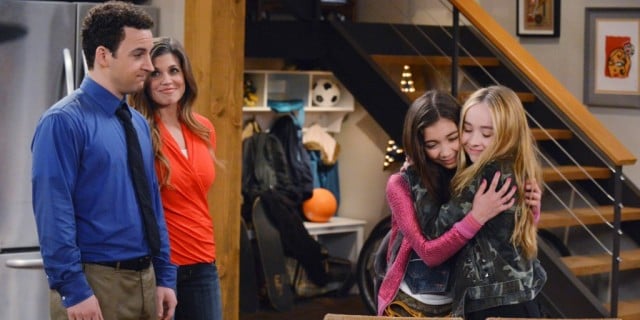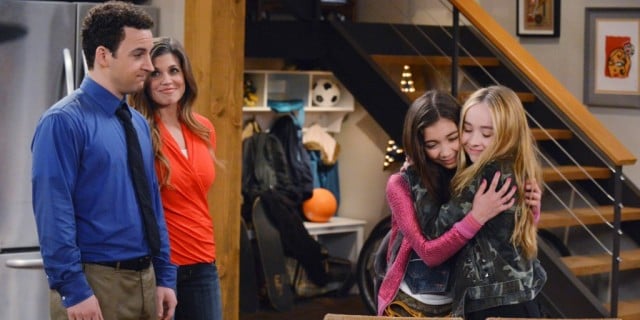 Girl Meets World | Disney
Watch instead: Raven's Home
Millions of people have nostalgia for the original Boy Meets World, and they were a bit skeptical when Disney announced a spin-off about Cory and Topanga's daughter.
But Girl Meets World ended up being quite well received. It got surprisingly positive reviews for a kids show, and a lot of older fans of the original series tuned in, too. But after three seasons, Disney pulled the plug on the show in 2017.
Next: This show was canceled despite recently being nominated for a Golden Globe.
6. I Love Dick
I Love Dick | Amazon
Watch instead: Transparent
Yet another comedy that was surprisingly canceled last year was Amazon's I Love Dick. Co-created by Jill Soloway (Transparent), the show followed a wife (Kathryn Hahn) and husband (Griffin Dunne) who both fall for the same man, Dick (Kevin Bacon).
The series received good reviews, and it even scored Kevin Bacon a Golden Globe nomination. But despite that, Amazon decided to cancel the show after just one season. According to Variety, this represented a change in strategy for Amazon, which is now focusing less on niche shows and more on big programming that can compete with Game of Thrones.
Next: This show was legitimately one of the greatest of the decade.
7. The Leftovers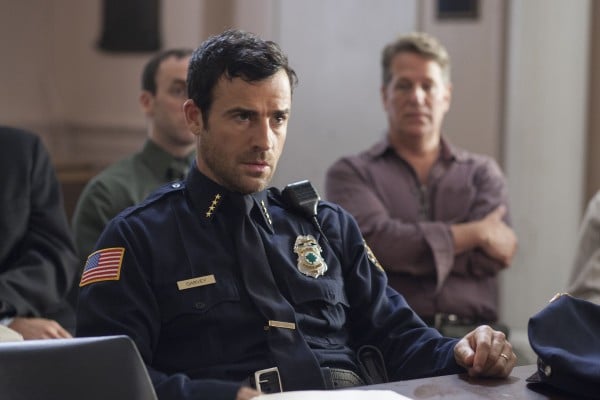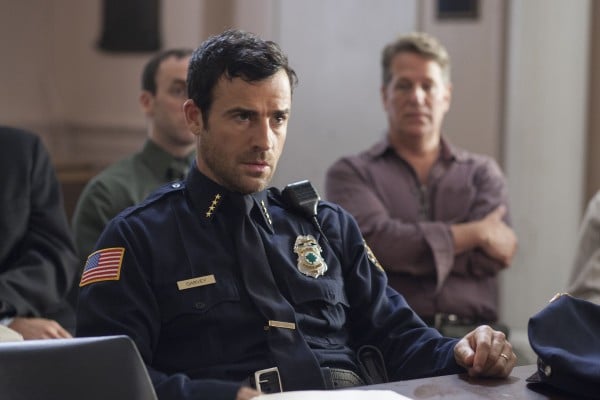 The Leftovers | HBO
Watch instead: American Gods
The Leftovers isn't like the other shows on this list since it actually had a proper ending, with Season 3 being planned as the last season. But let's not kid ourselves: The show only ended in Season 3 because of the low ratings. It was effectively canceled, just with more notice than usual.
That's a travesty, as The Leftovers was truly one of the great shows of the 2010s. And although everything was satisfyingly wrapped up in Season 3, we could easily imagine the show lasting for five or six seasons had the audience been there. This will likely be one of those shows that people discover in the years to come and wonder why it didn't last longer than it did.
Next: Not even a petition could bring back this niche show.
8. Dirk Gently's Holistic Detective Agency
Dirk Gently's Holistic Detective Agency | BBC
Watch instead: Angie Tribeca
Based on the hilarious novels from Douglas Adams, BBC America's Dirk Gently's Holistic Detective Agency was well-reviewed and beloved among fans, but the ratings just weren't good enough for it to stick around for a third season. BBC America canceled the show in December, shortly after the second season finale.
Fans were passionate enough to launch a Change.org petition calling for Netflix to pick up Dirk Gently up for Season 3; that petition has garnered nearly 100,000 signatures. But thus far, it does not appear that there will be a third season.
Next: This comedy was very well reviewed, so it was surprising when it was canceled in November.
9. Difficult People
Difficult People | Hulu
Watch instead: You're the Worst
We don't actually know what the ratings were like for Difficult People, seeing as the Billy Eichner and Julie Klausner comedy was a Hulu original. But it was consistently well reviewed, with the third season holding a 100% fresh rating on Rotten Tomatoes.
Critics particularly loved how fearless the show was when it came to calling out Hollywood celebrities; it was making Kevin Spacey jokes long before Spacey's fall from grace. But unfortunately, Hulu decided to cancel the comedy in November 2017.
Next: Like Difficult People, this was another well-reviewed comedy that was canceled too soon.
10. One Mississippi
One Mississippi | Amazon
Watch instead: Better Things
Comedian Tig Notaro's Amazon show One Mississippi was funny but also at times shockingly dark and true to life; there was one episode that seemed to directly call out Louis C.K. months before the allegations against him were reported.
Both seasons earned rave reviews, with the second getting a 100% fresh on Rotten Tomatoes. Sadly, though, Amazon at the very beginning of this year decided to cancel the series.
Next: This show had a fun first season, but it won't get a second
11. Blood Drive
Blood Drive | Syfy
Watch instead: Ash vs Evil Dead
Horror fans were excited by the prospect of Blood Drive, a new SyFy series that was essentially a grindhouse movie done as a TV series. The end result wound up being pretty fun, and it received decent reviews, too.
But right after the finale aired, it was announced that SyFy had canceled the show. "We always planned for a season two, but now that the future of the show is uncertain the final scenes seem so much more … final," creator James Roland said.
Next: Fans of this show were quite upset when it was canceled after three seasons.
12. Dark Matter
Dark Matter | SyFy
Watch instead: The Expanse
Speaking of the SyFy channel, Dark Matter was a fun series following a group of people who wake up a spaceship having no memory of who they are or how they got there. It lasted three seasons, and although ratings were never particularly great, it did have its passionate fans.
That wasn't enough for SyFy to keep it around, as they canceled the show in September 2017. "To say that I'm incredibly disappointed would be an understatement," creator Joseph Mallozzi said at the time.
Next: This Fox show did not return for a third season.
13. Scream Queens
 Scream Queens | Fox
Watch instead: Scream
Ryan Murphy's Scream Queens was one of those shows that completely shifted focus for Season 2. The first season was a comedic take on a slasher film set on a college campus, but Season 2 took place in a hospital while starring the same characters.
Unfortunately, not even the involvement of the all-time great scream queen herself, Jaime Lee Curtis, could help this show find a strong enough audience. Fox canceled it in May 2017.
Next: Netflix canceled this show far too soon.
14. Lady Dynamite
Lady Dynamite | Netflix
Watch instead: Crazy Ex-Girlfriend
Maria Bamford is one of the funniest stand-up comedians working today, and her Netflix show, Lady Dynamite, was beloved by critics. It only improved as it went along, as the second season received even better reviews than the first, scoring a 100% on Rotten Tomatoes.
But a few months after the second season premiered, Netflix announced that there would not be a third.
Next: This show lost a lot of viewers after killing off one of the main characters.
15. Sleepy Hollow
Sleepy Hollow | Fox
Watch instead: Supernatural
Sleepy Hollow had some dedicated fans all throughout its run, which began in 2013. But it began to lose viewers as it went along, and the ratings absolutely tanked in Season 4 after the show killed off one of the main characters.
Many fans were hoping the show might be able to recover from that, but Fox decided to pull the plug in 2017.
Check out The Cheat Sheet on Facebook!
Source: Read Full Article