Britney Spears' Crossroads took the singer from popstar to screen icon. But in an interview back in 2016, the movie's writer objected to how society treated Spears. Here's what Shonda Rhimes said about Britney during production of the 2002 young adult romantic comedy.
'Crossroads' introduced Britney Spears as an actor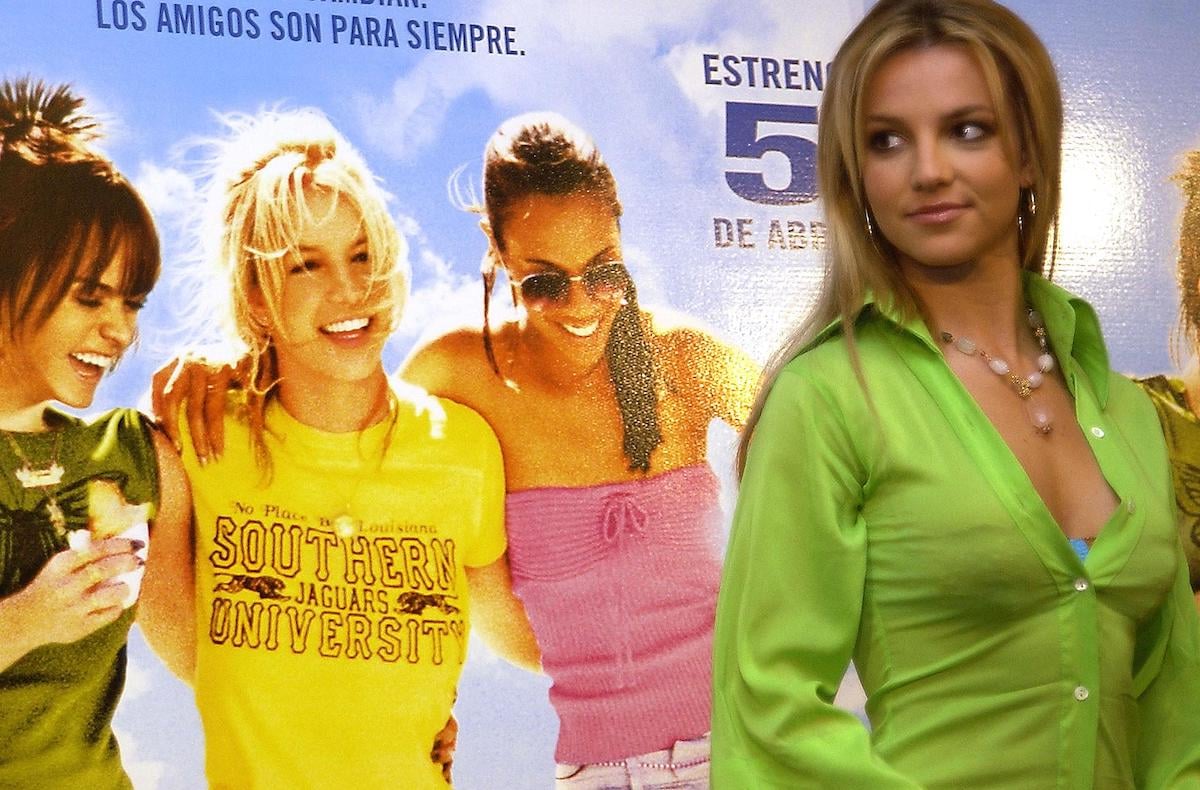 While Spears had plenty of credits under her belt, she didn't yet have a starring role in a major studio feature film. She honed her acting skills via The Mickey Mouse Club on the Disney Channel during her younger years. Moreover, her performing skills onstage and in music videos primed her for her big moment in front of movie cameras.
In 2001, Spears made her movie acting debut in Longshot; she played a flight attendant in the comedy. Additionally, she appeared alongside several stars, including Justin Timberlake, Paul Sorvino, and Dwayne Johnson.
As a result, Britney Spears was ready for her first starring role when the time came. And it was truly a woman-led film. Director Tamra Davis (P-Valley) helmed the movie. Shonda Rhimes (Bridgerton) wrote the screenplay, and Ann Carli produced.
Moreover, up-and-coming actors Zoe Saldana (Guardians of the Galaxy) and Taryn Manning (Orange Is the New Black) starred alongside Spears as her two best friends. Crossroads is, of course, a road-trip romantic comedy.
It put Spears on the map as a film actress. Additionally, it established Saldana, Manning, and co-star Anson Mount as actors to watch.
Shonda Rhimes said a misogynistic society meant that the pop star didn't get taken seriously
In a 2016 interview with Broadly, Rhimes shared how she approached writing the role of Spears' teen character Lucy Wagner. She said she was affected by Britney's treatment in popular culture.
"I was much more interested in the young woman that I met than the image that people had of her," Rhimes told the publication. "She was a person, and I don't think anyone at the time was looking at her—because it's such a misogynistic society—as a person."
The writer said it was important to fully explore Britney Spears' character, rather than stereotype her.
"The idea that we could portray her as a three-dimensional young woman was interesting to me," Rhimes continued. "To have mean-girled her and turned her into a caricature would have been a mistake."
There are now several Britney Spears documentaries
Britney Spears has yet to reprise her Crossroads role, or star as the main character in a feature film since 2002. However, the singer was repeatedly featured in documentaries that showcase her life, her career, and her controversial conservatorship case.
In February of 2008, her father, Jamie Spears, became conservator of her estate, as a result of a series of highly publicized incidents. Los Angeles courts lifted the conservatorship in September of 2021.
Meanwhile, filmmakers began chronicling Spear's journey through a series of documentaries released in 2021. Hulu's The New York Times Presents: Framing Britney Spears and The New York Times Presents: Controlling Britney Spears dove deep into the circumstances surrounding fame and her conservatorship. Moreover, the latter documentary exposed alleged surveillance and other invasions of privacy.
Similarly, Netflix's Britney Vs Spears investigated her court battle for freedom from the conservatorship.
A little-known 2003 documentary called Stages: Three Days in Mexico explored Britney's experiences as a live performer.
However, she has yet to return to the big screen in a fictional role. But if Shonda Rhimes has anything to do with any future efforts, fans can be sure that Britney Spears' character will be well-developed.
Source: Read Full Article