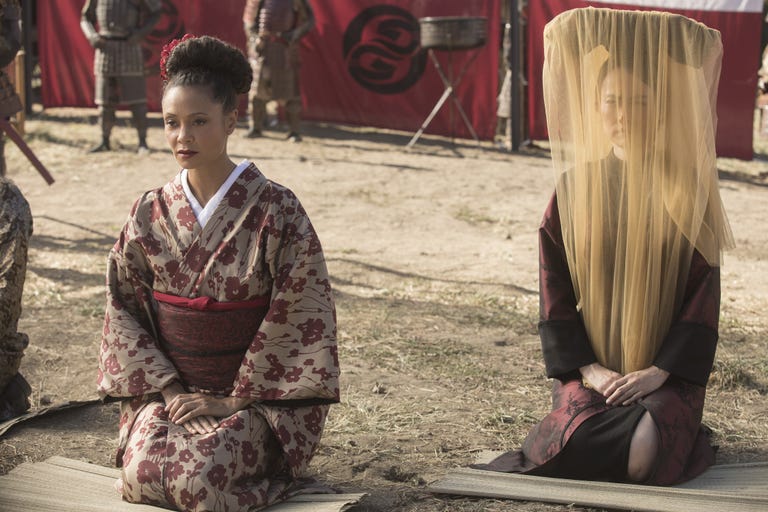 HBO announced the renewal of Westworld for a third season before the second season even reached its halfway point, so you can go ahead and start speculating about what will happen both this season and next. Will the Raj be back? Or will the other Delos parks finally make an appearance? We won't find out until 2020, probably, but here's everything we do know about season three.
1. The show was officially renewed in May 2018. "It's been an extraordinary pleasure to work with the exceptionally talented Jonathan Nolan and Lisa Joy, as well as their gifted cast and crew," Casey Bloys, president of programming at HBO, said in a statement. "From the inspired storytelling to the incredible visuals, we are so excited to see where the next chapter will take us."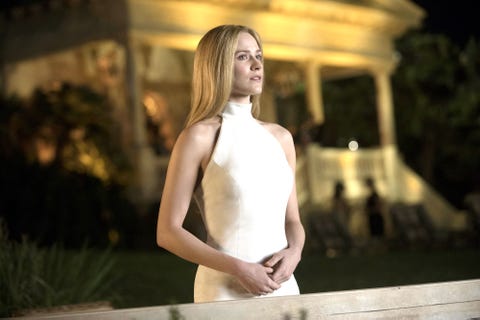 2. It probably won't premiere until 2020. When speaking about season two with Entertainment Weekly, Jonathan Nolan hinted that there would be another 18-month break between seasons, as there was with seasons one and two. "It's an ongoing conversation with our friends at HBO, and for us, with a show of this scope and scale, we're not interested in doing the compromised version," he said. "We want the show to get bigger and bigger and more ambitious and this takes time. We want to take all the time we need to get it right."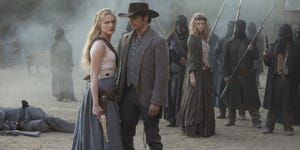 3. The show may visit additional parks, or leave them behind entirely for a look at the outside world. Season two of Westworld has already explored the Raj and Shogun World, but fans know that Delos actually runs a total of six parks. Any of the remaining three parks could show up in season three, but Jonathan Nolan has also hinted that the show won't stay within park grounds forever. "We weren't interested in doing Fantasy Island about which crazy guests will come to the park each year," he told EW in April. "We're not interested in repeating ourselves. And for the hosts, their ambition is to learn a little more about the world outside their world. Who are we to step in their way?"
4. Thandie Newton and Evan Rachel Wood will definitely be back. Both actresses negotiated contracts to make sure they'll be paid the same as their male colleagues in season three, which also means they'll be back for season three. "It's really exciting," Thandie said of the negotiations. "It's unprecedented. It's — goodness; it shatters so much calcified pain, resentment, frustration. It just shatters it."
Follow Eliza on Twitter.
Source: Read Full Article