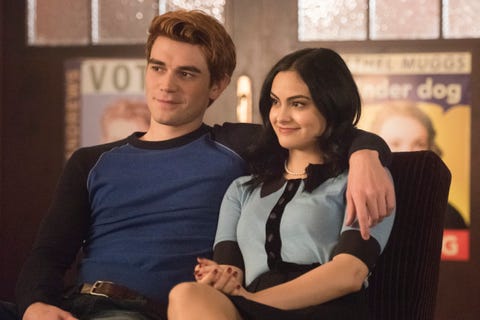 The CW announced in April 2018 that it had renewed a whopping 10 original series, including Riverdale. Not much has been revealed about season three, but here's what we know so far:
1. Production is set to begin in July 2018. As Skeet Ulrich (FP) revealed during PeopleCon's first-ever RiverCon in Paris, filming for season three will begin in Vancouver, Canada this summer. If the production schedule is anything like season two, the season three premiere will likely happen in late September or early October.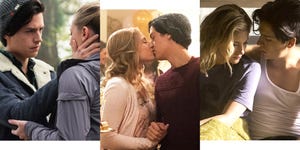 2. Season three will likely deal with the repercussions of some "tragedy" that happens in the season two finale. This was teased by KJ Apa (Archie) and Cole Sprouse (Jughead) in an interview with TVLine in April. "It's a tragedy, really, what happens," KJ said. "I think the last episode, if I were to describe it in one way, it would be tragic – for one person in particular in the show, but for everyone, ultimately." Added Cole, "Jughead's made a lot of enemies." In the same interview, Camila Mendes (Veronica) called the finale "the lead-up from everything that's been happening between Archie and Hiram, their relationship." Marisol Nichols (Hermione), also alluded to "a throwback to any gang war."
3. Vanessa Morgan (Toni) will appear as a series regular beginning on season three. The promotion was announced in May 2018. "Toni Topaz has been a break-out character for us since Jughead met her at Southside High – and that's thanks to Vanessa Morgan's fearless, winning performance," showrunner Roberto Aguirre-Sacasa said. "We're thrilled that the adventure of this fan-favorite will continue into season three. Long live Choni!" Yes, always here for more Cheryl and Toni screen time!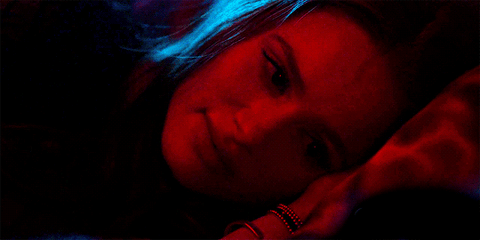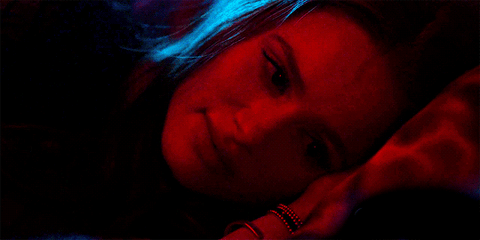 4. You'll also see more of Charles Melton (Reggie). Charles, who took over Reggie duties on season two after Ross Butler headed to 13 Reasons Why, has also been promoted to series regular. "He's a terrific addition to the gang and in season three, will be seeing A LOT more of him," teased RAS. OK but stay away from Hiram, kid. He's not a good mentor to you, to Archie, to anyone!
5. Prepare your heart for more Falice, maybe. In an interview with The Hollywood Reporter, Mädchen Amick (Alice) expressed interest in filming more Falice scenes, since their brief Serpent-y get together in season two was so well received. "I really do want to see her finally get with FP, because that's a big thing. They have a lot of history together, so I'd like to see that."
This post will be updated as more season three information is announced.
Source: Read Full Article