Things I've done today: 1) gazed lovingly at my precious, precious sourdough starter bubbles (WHY AREN'T THEY MORE FROTHY?), 2) stared vacantly out of the window, 3) donated some money to coronavirus relief efforts, and 4) completed a deep-dive on Riverdale Season 5. Because honestly, there are a lot of unanswered questions at the moment, including…is this season even happening anymore? And yeah, I need answers.
First of All, 'Riverdale' Season 5 Is Confirmed
Riverdale's fifth season got renewed back in January. That's the good news!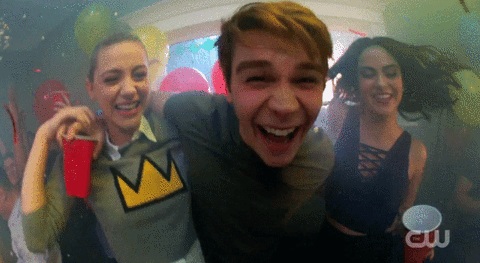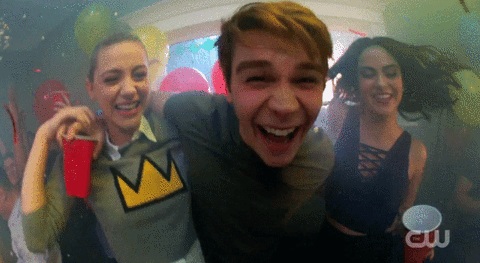 Buuuuut things have gotten a little complicated due to Hollywood shutting down amid the coronavirus crisis. Which brings us to….
Season 4 Hasn't Even Finished Filming
According to TVLine, production shut down while the cast and crew were filming Season 4, Episode 20. Not ideal considering the season was scheduled to have 22 episodes. So, what's gonna happen to those last two eps?
Season 4's Missing Episodes Will Kick Off Season 5
Writer Ted Sullivan confirmed this on Twitter, explaining that Season 4 will wrap up with Episode 19, while Season 5 will seemingly begin with episodes 20-22.
The pandemic derailed production & there was a heavy Toni ep coming up. We'll still do it, but you'll have to now wait for S5 instead of S4. S4 is unfortunately now shorter, ending w 419 (which I wrote with James DeWille & directed by @madchenamick). But it has a fun cliffhanger!
Also if you're wondering whether or not this means Season 5 will be longer, Ted says they haven't figured that out yet.
Way above my pay grade. No idea. That's a WB question. And honestly, no one has any idea what the world is going to be like. We'll just have to roll with it like the rest of the planet & do what is best for society & others. Be smart! Be safe! And be nice to each other!
So…When Is Season 5 Premiering?
Basically, it depends on how long production is delayed due to the, uh, pandemic we're in the middle of. The show is *expected* to come back for Season 5 in October 2020, but that's only if production can resume in a timely manner. These are uncertain times, so don't be surprised if that date gets pushed back to 2021.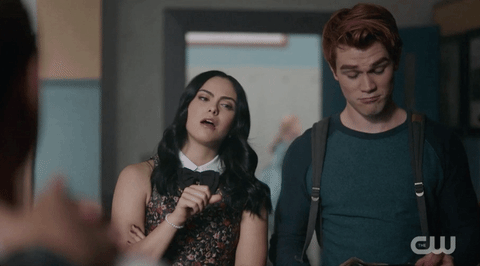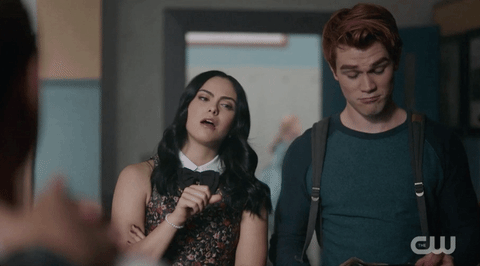 A Note on the ~Plot~
To be blunt: No one has any idea what's happening. At least not yet, which makes sense considering Season 4 got completely derailed. But a lot of fans think we could get a Sabrina crossover, so at least there's that.
Some Cast Members Are Leaving
While the core cast (aka Archie, Jughead, Betty, and Veronica) will likely return for Season 5, at least two cast members are ditching Riverdale: Skeet Ulrich and Marisol Nichols. Skeet plays Jughead's dad F. P. Jones and Nichols plays Veronica's mom Hermione Lodge, and as of now, it's unclear how their characters will be written off the show. If I had to guess, it'll be murder.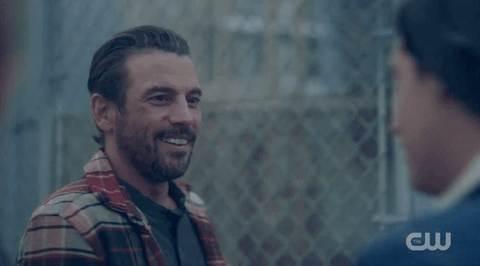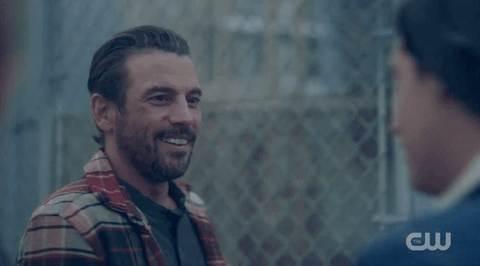 In a statement given to Deadline, Skeet (he and I are on a first name basis, thx for asking) said, "I'm incredibly grateful for the friendships I've made on Riverdale, and I will miss seeing everyone on a daily basis. I'm proud to have been part of such a talented group of people, in front of the camera and behind. But I've decided that it's time for me to move on to explore other creative opportunities."
That's it for now but stay tuned for more updates, friends.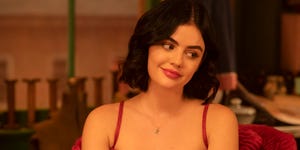 Source: Read Full Article