Tina Louise who played Ginger Grant in the 1960s series Gilligan's Island dished about which man on the cast she thought was the sexiest. But she also shared which current celebrity she wouldn't mind being on a desert island with. Her choice in men seems to align because she leaned toward humor, sharing that Jim Backus, aka "The Millionaire" Thurston Howell III was her choice for the sexiest man on Gilligan's Island. Plus it wasn't George Clooney or Brad Pitt she would love to be stranded with – instead comedian and talk show host John Oliver got Louise's stamp of approval.
Who was the 'sexiest' man on 'Gilligan's Island?
So why did Louise go with Backus as the sexiest man on the cast? "It's Jim," she told The New York Post. "Jim was hilarious. Humor, hon. He was so funny and he used to go to the psychiatrist every day and tell me the news of the day … But just in general, he had a great sense of humor. He was adorable."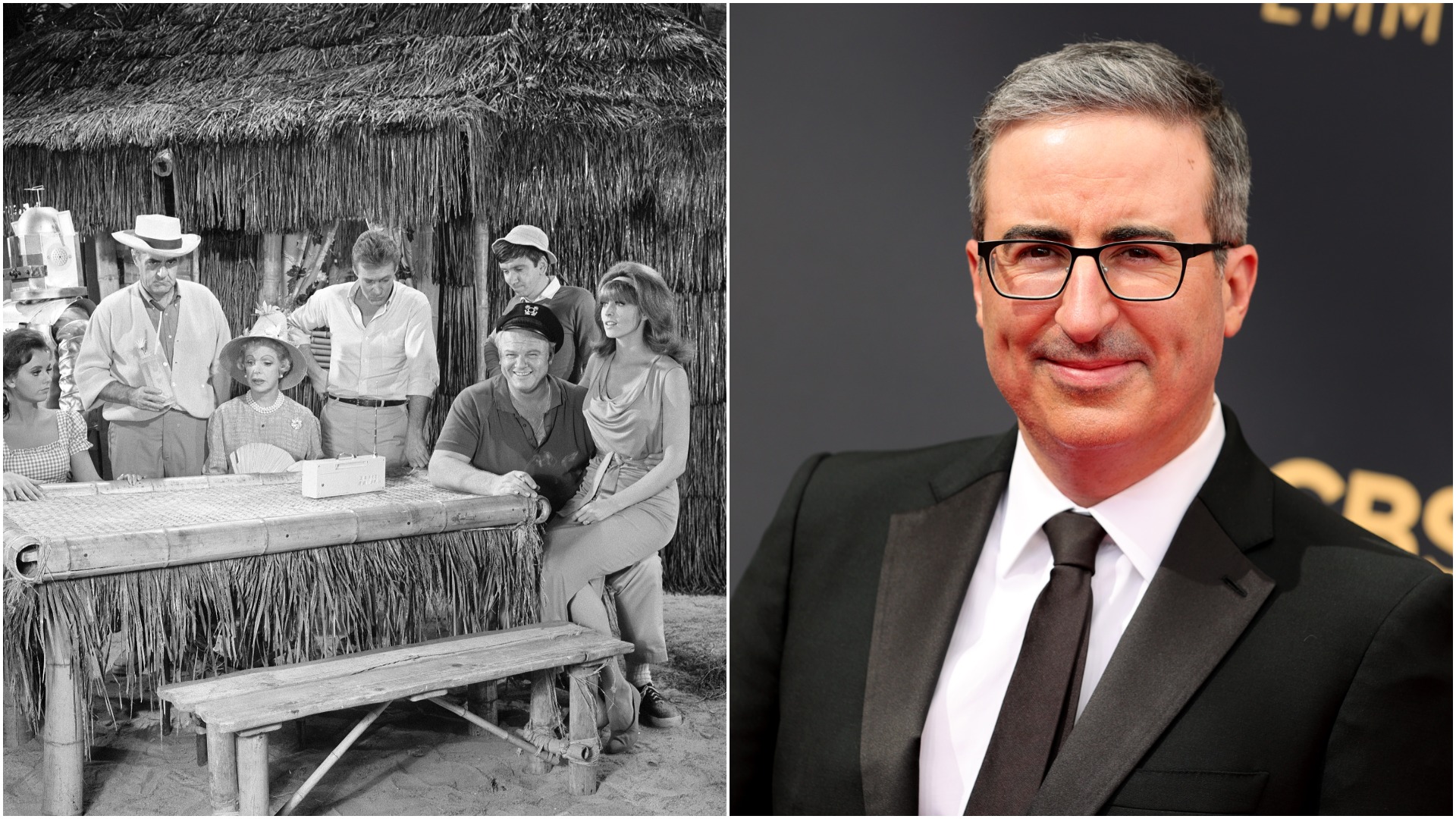 Louise then touched on why she didn't find some of the other men on the cast to be as attractive. "I think the Professor read too many books," she said about actor Russell Johnson who played "The Professor" on the show. "[Gilligan] was just very nervous and scared to death and talked so fast. He was so shy."
Who did Dawn Wells think was the sexiest man on the show?
Louise's co-star Dawn Wells who played Mary Ann actually found Johnson to be the most attractive cast member. She teased that if they were both single during filming, they could have had a fling. "If either one of us had been single or both of us had been single, there would have been some chemistry," she said on Oprah: Where Are They Now? in 2016 (via Huffington Post).
"He had the best sense of humor. He was the funniest," she added about Johnson. "And he was a hunk!" Johnson died of kidney failure in 2014. Wells said she learned more about her former co-star at his funeral. "I did not know until the funeral that he got the Purple Heart," Wells says. "I knew he fought in World War II, but he was not a bragger." She added about Johnson, "Very witty, very handsome, good man. Miss him." Wells died in 2020 from coronavirus (Covid-19) complications.
Tina Louise wouldn't mind being stuck on an island with John Oliver
Louise's assessments of hot men didn't end with Backus. She also shared that if she were to be stuck on a desert island with one hot male celebrity, she would choose to be with Oliver. "He'd be funny, have a good heart and money wouldn't matter if we were stuck on an Island," she said. "I like John Oliver. I like his dimples." She added, "I like him. He's terrific. Bright. Cute. Funny."
True to her remarks about Backus, Louise likes a man who has a good sense of humor. "You have to enjoy each other's company and have something to talk about," she remarked. "That's important."
She also reflected on the hit show and how the writers wanted to keep the series going despite 98 episodes and three seasons. "The writers didn't want us to get off the Island," she recalled. "The show was in the Top 10 or 20 when it ended. The [network] president wasn't happy [with the 1967] schedule. He wanted 'Gunsmoke' to come back on. So they took our show off," she added. "In syndication, it just went on and on and on … and on and on and on."
Source: Read Full Article