Maisie Williams took to Instagram after filming her final scene as Arya, to bid farewell after seven years on the show.
Replay
The Game of Thrones star's goodbye post attracted a lot of attention when she shared it to her 7.7 million Instagram followers, amounting over 1.3 million likes.
Williams farewelled her character, the show and said "Goodbye Belfast" the Irish city in which the majority of the show is filmed.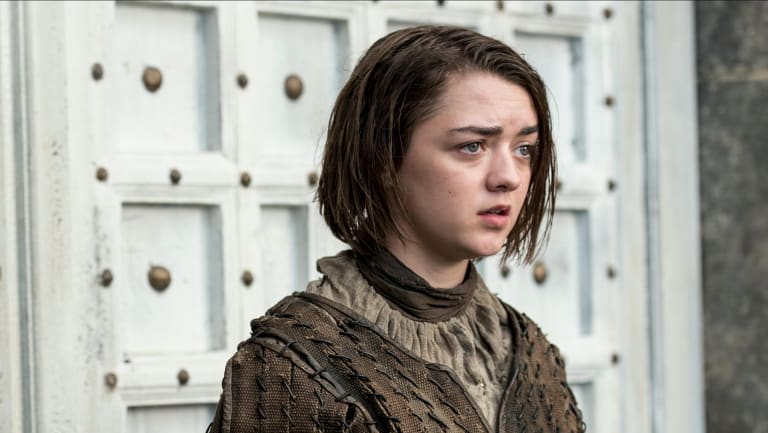 Maisie Williams has posted a touching tribute to her time on Game of Thrones
"What a joy I've had. Here's to the adventures to come," she said.
In the post Williams indicated she might be taking some time off after filming the epic series, using the hashtag #immasleepforthenextfouryears however her next project, The New Mutants, helmed by The Fault In Our Stars director Josh Boon, is currently filming leaving her with little time to rest.
Williams also teased fans of the show, with the hashtag #lastwomanstanding, which sent fans into a conspiracy theory frenzy.
The hashtag seems to suggest that she will be the final character or at least the last female standing which would mean the demise of her sister Sansa Stark, along with Mother of Dragons Daenerys Targaryen, and the show's conniving queen Cersei Lannister.
Fans will have a while to wait to find out if there is any truth to the hashtag, with the show not due to return until 2019.
William's is not the only Game of Thrones actor to take to social media to farewell the show. Emilia Clarke, who plays Deanery, also took to Instagram to say goodbye.
Clarke's post was far more pleasing on the eye than William's blood stained shoes, it showcased Belfast's beautiful flowers rather than the show's famous gore.
"Hopped on a boat to an island to say goodbye to the land that has been my home away from home for almost a decade,' Clarke said.
Clarke also shared her admiration for the show "It's been a trip @gameofthrones thank you for the life I never dreamed I'd be able to live and the family I'll never stop missing #?#lastseasonitis."
The final season Game of Thrones will consist of six episodes, rumoured to all be movie length. A release date is yet to be confirmed.
Source: Read Full Article