Roles confused
While appreciating the increased length of The Drum, could somebody please tell Ellen Fanning that she is the facilitator/host, not a panellist. It seems to me that the time taken for her to ask questions and interrupt is longer than the time allocated for the experts to answer.
Peter Hargreaves, Fitzroy North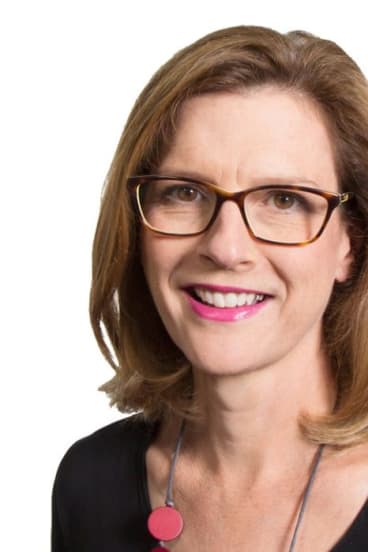 Ellen Fanning is taking too much of the air time on The Drum.
Women's sport ignored
Last Sunday's news ignored the women's Super Netball clash between Melbourne Vixens and Collingwood Magpies, while reporting every detail about AFL, the Irish rugby Test and World Cup soccer – all men's sport. Don't the TV newsrooms realise that the world has changed with huge interest now in women's elite sport. More than 6000 sports lovers packed the sold-out Margaret Court Arena to cheer the best Australian netballers and star imports as Melbourne Vixens won 65-57 in the local derby of the National League.
Graham Ferres, Doncaster
Right royal hater
John Faine's raw and vehement hatred of the Royal Family, which he expounds at every opportunity, makes very disturbing listening. At what point should radio personalities regulate inflicting their personal views on their audience, one wonders?
Susie Holt, South Yarra
Out of touch
Having spent 24/7 on Twitter, Facebook and Instagram, the media darlings on The Drum are well researched on the topic of the day. What a pity it fails to translate into lucid explanations of these issues for the average viewer at home. Talk about ivory towers.
Helen Scheller, Benalla
Portillo a hoot
Does Jeremy Wheeler (Letters, 21/6) know where the off button is on his TV set? My family love Michael Portillo and his brightly coloured clothing. The train journeys are excellent. And what's more, the host does not mind having a laugh at himself. Can't get enough. Keep it going SBS.
Lynette Roberts, Ferntree Gully
Lost the plot
The latest series of Endeavour is such a disappointment. Gone is the nicely developed relationship between the boss and his protégée. Thursday has taken to beating up his daughter's lover, while Morse seems to have morphed into perennial sulkiness and developed a taste for one-night stands. The most recent episode could have been entitled "Agatha Christie's Murder at the Roxy Cinema". What a pity the series' creators didn't quit while they were ahead.
Mary M. Lyon, Camperdown
A whole new Mystery
Having never seen Ivan Sen's films, Mystery Road was all new to me. It has been compelling viewing. The scenery in the Kimberleys is a spectacular setting and the actors, including Judy Davis, Aaron Pedersen, Deborah Mailman, Ernie Dingo and many more, have been excellent. Hopefully, there can be another series.
Susan Munday, Bentleigh East
Source: Read Full Article