You might've thought we were done hearing about how Hannah Brown and Peter Weber f*cked four times in a windmill, but you were wrong! Almost a year after Hannah went on her Fantasy Suite dates on The Bachelorette, she went on TikTok to joke about which date she was the most nervous about.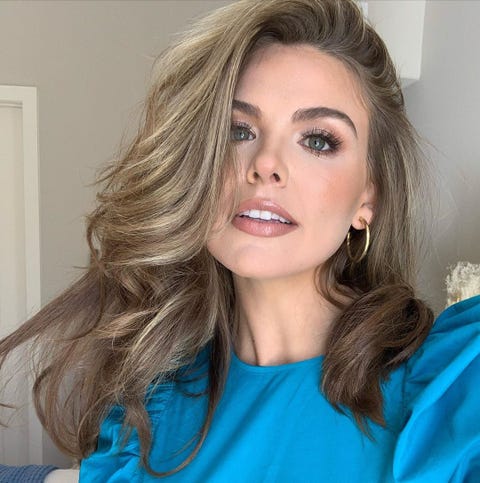 Using a voiceover of Cardi B, Hannah joked about how she was most nervous for her second "performance," which would've been her date with Tyler Cameron. (Remember: she and Tyler didn't have sex because she thought their physical attraction to each other was so strong.) She then shimmied her shoulders and mouthed, "but for my first performance was I like, 'ah, ah, party with Cardi!'" And she captioned the video, "When Chris Harrison asks you about fantasy suite week," so her followers knew exactly what she was talking about.
When Chris Harrison asks you about fantasy suite week. 🙊😂🥀 #bts #thebachelor #learnfromme #foryou #fyp #cardib
And in another TikTok, Hannah used a Real Housewives voiceover to joke, "I don't need find love, I love myself," before pretending to break down in tears and add, "I want a man to hold me to want me, to love me to want me to be with me and I don't know if I will ever find it!"
Somebody get this girl her own comedy show!
me. #foryou #fyp #help #neverfitin
And if that wasn't enough Hannah B. content for one day, she also graced Delish's YouTube channel to answer a ton of fan questions while trying not to cry as she chopped onions. In that video, she revealed she has never chopped an onion before, her biggest dating pet peeve is not knowing where she stands with someone, and the craziest rumor she's heard about herself was that she was engaged. Hannah didn't say who her rumored fiancé was supposed to be, but she's made it pretty clear that she's single right now.
And that's your official April 30 Hannah B. update!
Source: Read Full Article