As people reflect on Harry Potter's legacy for the 20th anniversary of Harry Potter and the Sorcerer's Stone, talk of new projects has increased. Adapting the books turned out to be a brilliant move that spawned a mega film franchise, amusement park attractions, and multiple spinoffs.
While fans have fallen in love with Fantastic Beasts, Harry Potter and the Cursed Child garnered its fan base solely as a stage play. However, if an opportunity presented itself, Sorcerer's Stone director Chris Columbus would love to develop the play as a movie.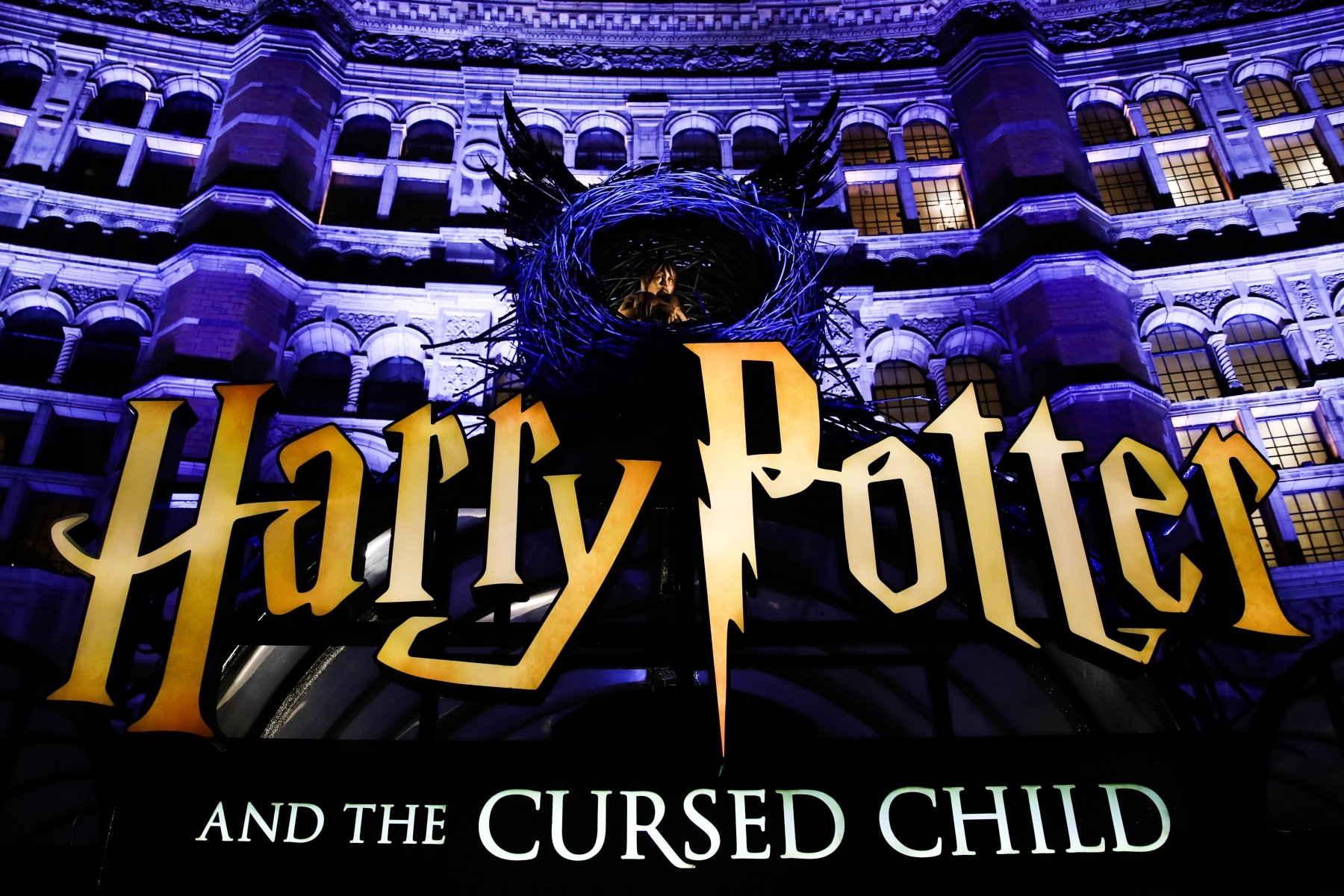 What is 'Harry Potter and the Cursed Child'?
Originating as a two-part stage play, this story continues Harry Potter's legacy as an adult wizard. J.K. Rowling penned the script along with John Tiffany and Jack Thorne. Harry works for the Ministry of Magic, and his youngest son Albus struggles to find acceptance at Hogwarts as a Slytherin. After a fight, Albus and Harry drift apart.
Albus and Draco Malfoy's son Scorpius become good friends, and the pair embark on a mission to change the past. They steal a Time-Turner device from Hermione's office and attempt to prevent Cedric Diggory's death. The two mess things up and create an alternate timeline where Voldemort rules. In a second misguided mission to correct it, Harry dies and Albus does not exist. Finally, Scorpius fixes the mess they created, and sets things right.
The play earned rave reviews, and it notably picks up where the Deathly Hallows' epilogue begins. The children go to Hogwarts for the first time, and the story stretches over several years.
'Harry Potter' director Chris Columbus would love to adapt 'Cursed Child'
In a recent interview with The Hollywood Reporter, Chris Columbus spoke about directing Harry Potter and the Sorcerer's Stone and Chamber of Secrets. Though he loved working on both films, it took a toll on him. He told the outlet that he felt drained afterward, and he missed out on his children's lives. It's why he departed the franchise after the second movie.
But Columbus would not mind jumping back in on one condition: adapting Cursed Child into a film.
"A version of Cursed Child with Dan, Rupert and Emma at the right age, it's cinematic bliss. If you're a film nerd or cinephile, it's kind of like what J.J. [Abrams] did with Star Wars. Star Wars really started to be great again when J.J. made the film and we had all the original cast back," said Columbus.
"There's no question if you're a Star Wars fan, you were moved just seeing them on screen, seeing Harrison Ford as Han Solo again — and Chewy. It was very moving. I think that would be the same situation for Harry Potter fans. To able to actually see these adult actors now back in these roles? Oh, yeah. It would be amazingly fun to make that film — or two films."
Warner Bros. has not confirmed plans for 'Cursed Child'
Rumors and wishes have followed the Cursed Child stage play for years with fans expressing their desire for it to become a movie. However, neither Warner Bros. nor J.K. Rowling have confirmed such plans.
With that in mind, those who want to relive the magic of Harry Potter can stream all eight movies in the series on HBO Max.
Source: Read Full Article