When it comes to new television, there have been very few major hits in 2018 so far. With a few exceptions like Killing Eve and Cobra Kai, it's mostly been a wasteland of shows that range from downright terrible to just okay.
This has been a bad enough year that since January 1st, there have already been 15 new shows that received a rotten score on Rotten Tomatoes. Here's a look at those shows that critics disliked, ranked based on the Rotten Tomatoes score and leading up to the absolute worst-reviewed show of 2018 so far.
15. Rise — 58%
Josh Radnor in Rise | NBC
NBC's Rise stars Josh Radnor as the head of a high school's drama club. The show received a fairly tepid reaction, and one of the chief complaints was actually in regard to Radnor's character.
In his review, critic Alan Sepinwall noted that the series "takes far too long in recognizing that [Lou is] not the hero of the story he thinks he is," also observing that in general, the show is "disappointingly off-key a lot of the time."
In addition, The USA Today said that the show "feels like a rehash, a collection of stories we've already seen, presented with a slightly darker palette."
Next: Critics felt that this new CBS show was bland and uninteresting.  
14. Instinct — 57%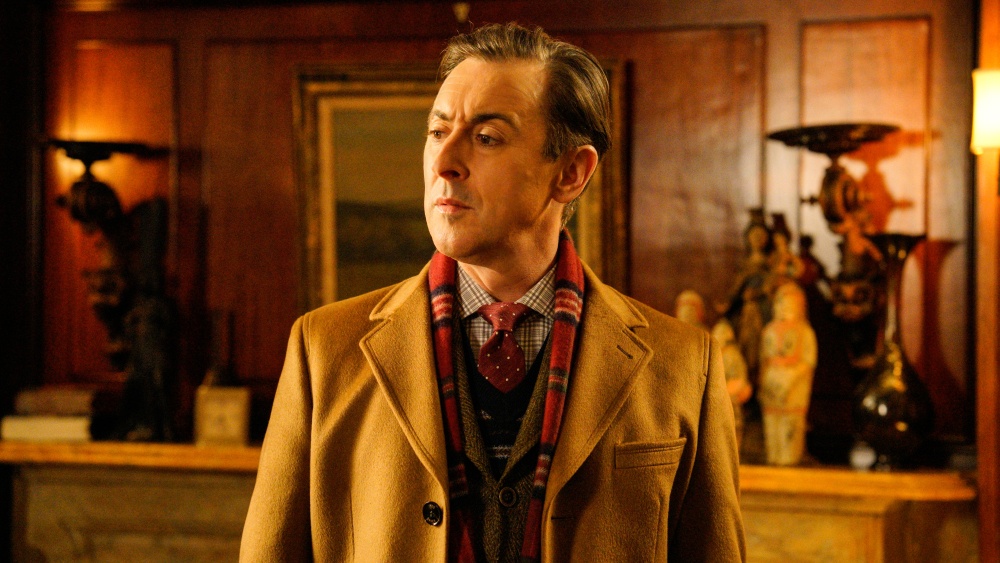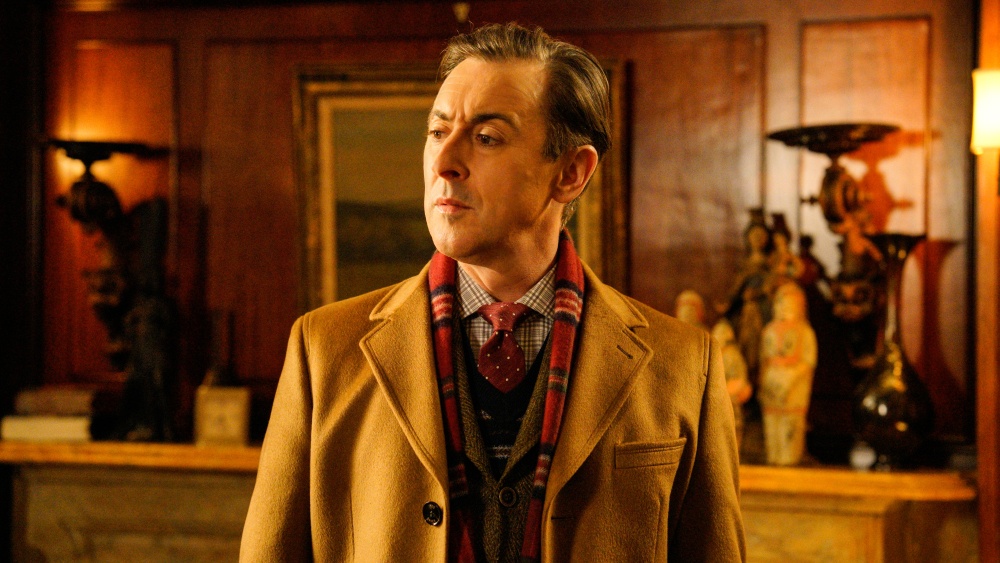 Instinct | CBS
In this CBS procedural, Alan Cumming plays a former CIA operative who joins the hunt for a serial killer. The general critical consensus was that Cumming is great as usual, but the show around him is pretty generic.
Vulture wrote that the first episode is "so rote that it appears to have been written on a Mad Libs tablet." Newsday called it "by-the-book bland."
And The Wall Street Journal said that the show's "pacing is so breathless it reduces the principal characters to mere delivery systems for plot points."
Next: Critics felt that this show was also fairly bland.  
13. Deception — 56%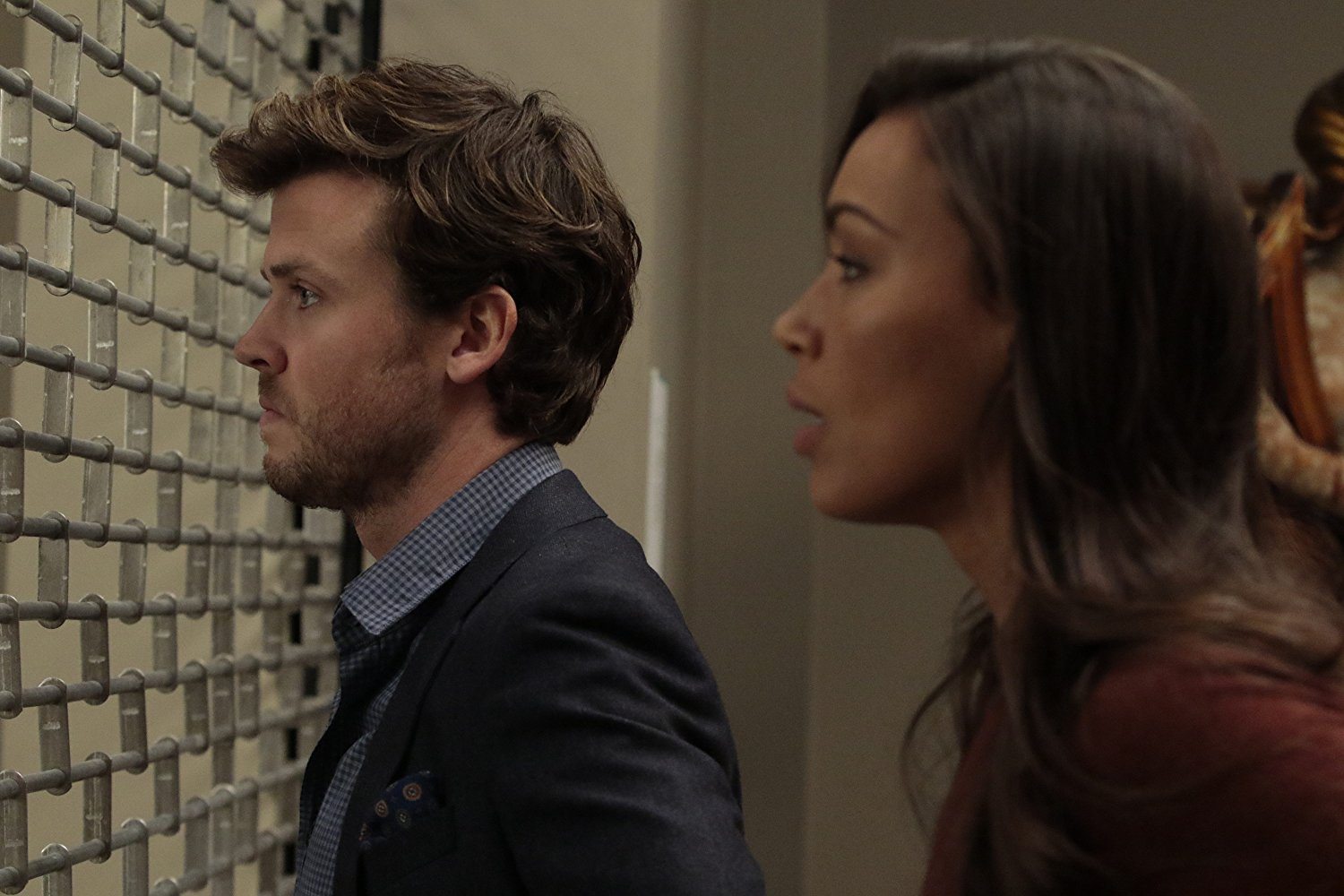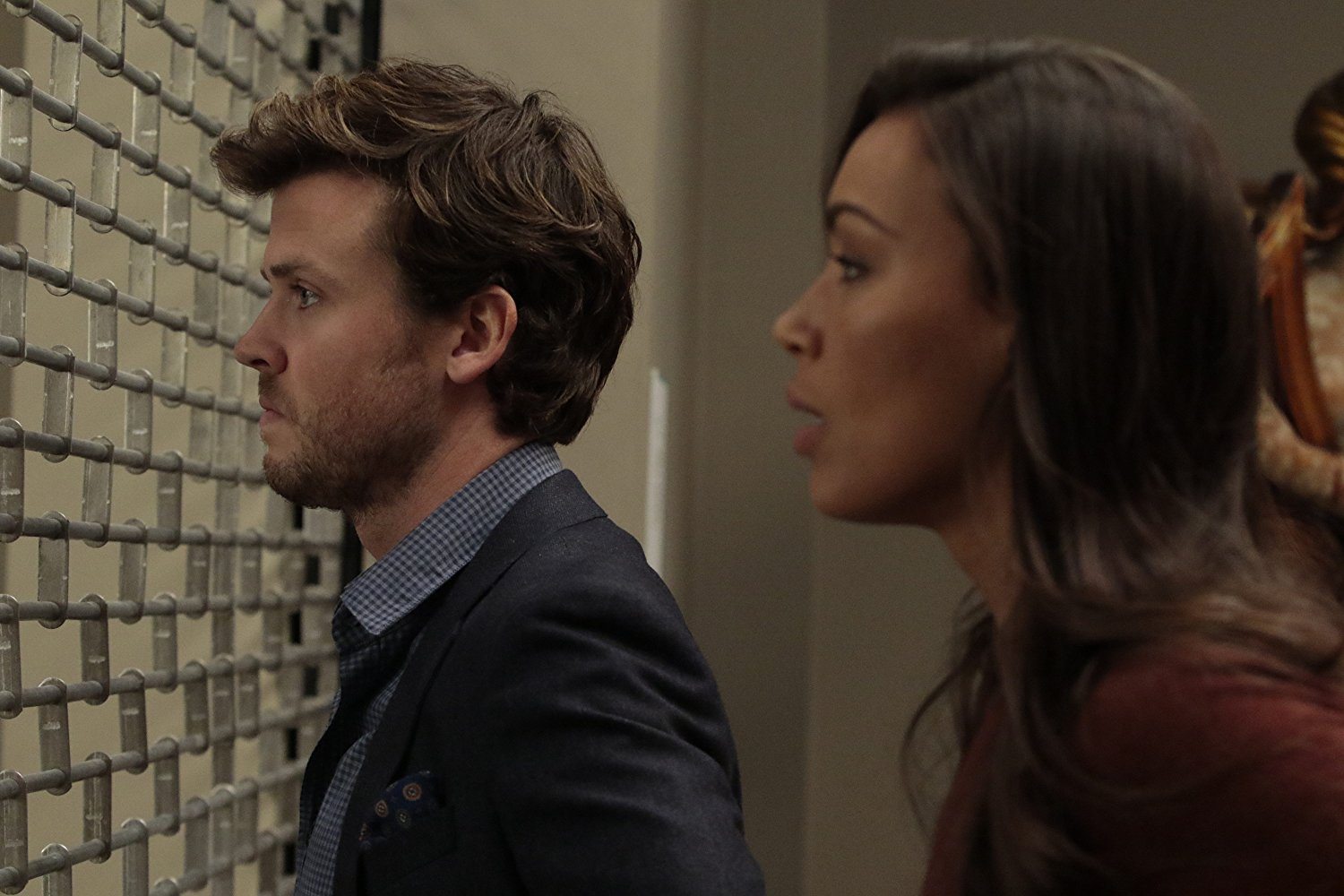 Deception | ABC
Deception follows a disgraced magician who begins working for the FBI. Like Instinct, critics saw this as yet another completely forgettable network procedural.
Variety argued that the show is "sunk by transparent mysteries, hollow supporting characters, and a fatal lack of surprises." Decider said that it "feels like it comes from a 'Random Procedural Generator' program."
Even the show's positive reviews were not exactly glowing; Newsday called Deception "platinum-plated nonsense."
Next: Critics called this show "shockingly bad" and "strikingly unfunny."
12. LA to Vegas – 56%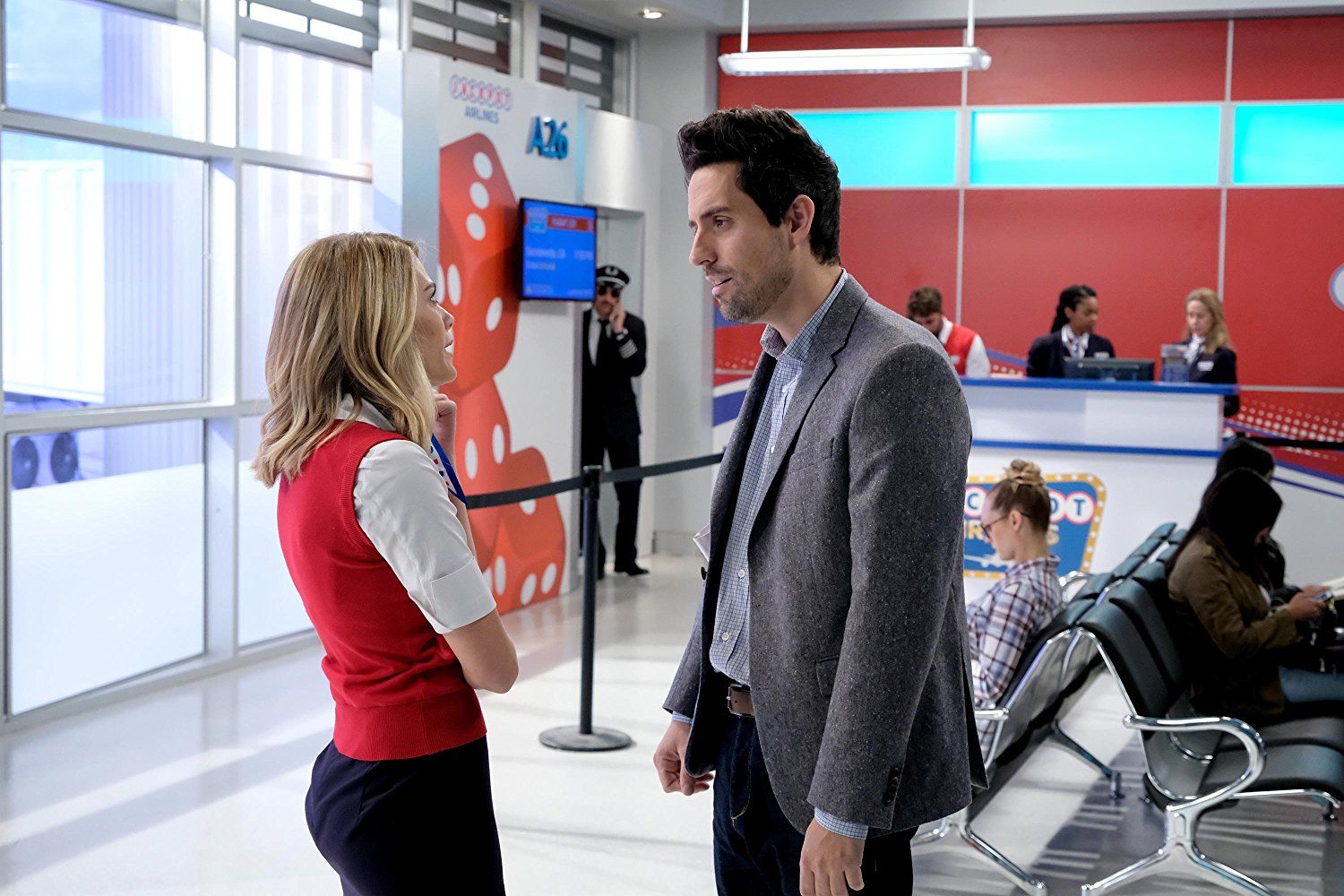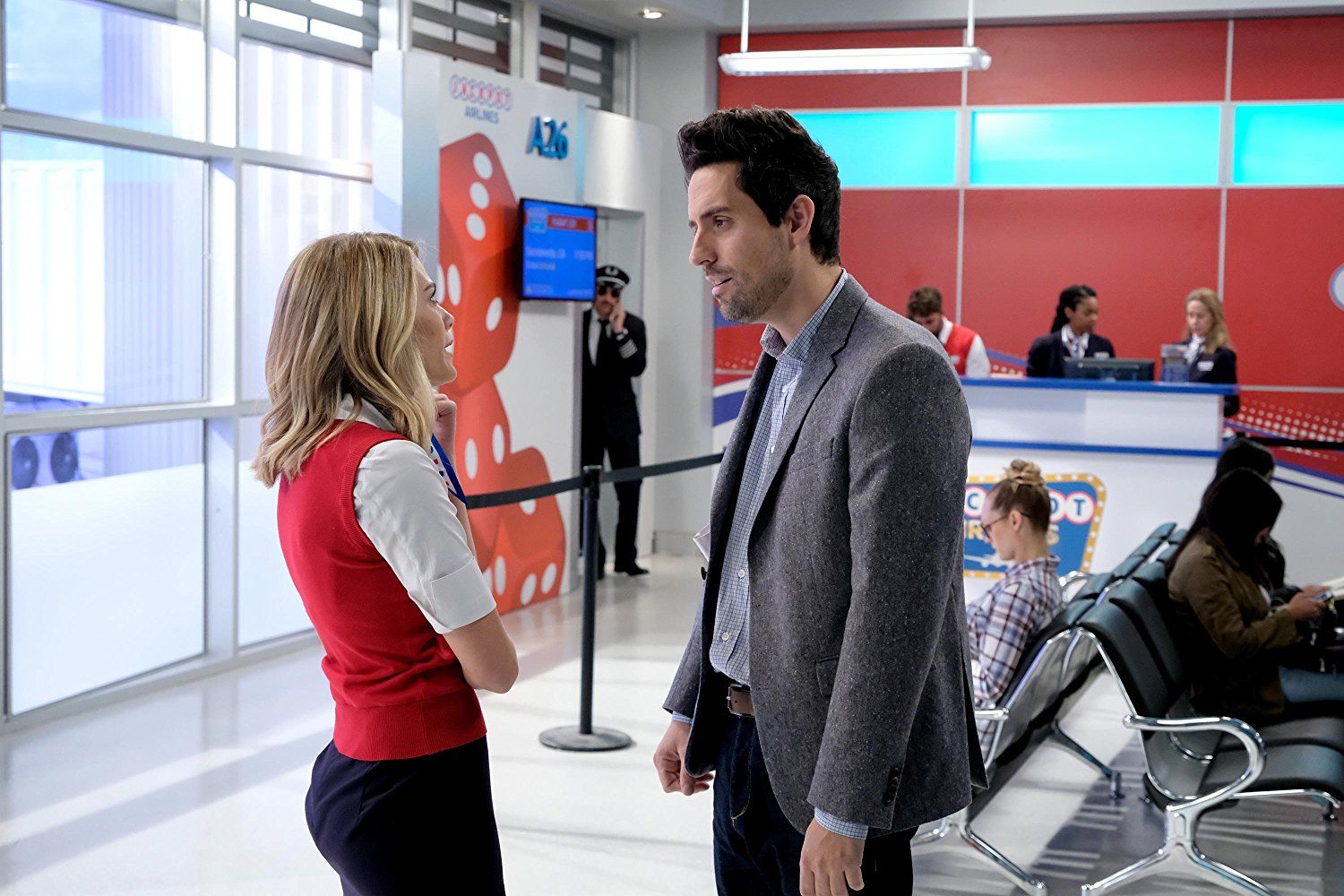 LA to Vegas | Fox
This new Fox sitcom follows the crew and passengers of an airliner that travels from Los Angeles to Las Vegas. The Hollywood Reporter gave it one of the worst reviews of any new 2018 series. Critic Tim Goodman said that LA to Vegas is "shockingly bad. Not the kind of show you should watch just to see how awful it is, but definitely a show so bad that someone at Fox should be fired over it."
Other critics tended to agree. RogerEbert.com said that the show is "a strikingly unfunny piece of television that produced not a single laugh for me in its 22-minute premiere."
Next: This new show was weighed down by its incredibly unlikable characters.
11. Alone Together — 55%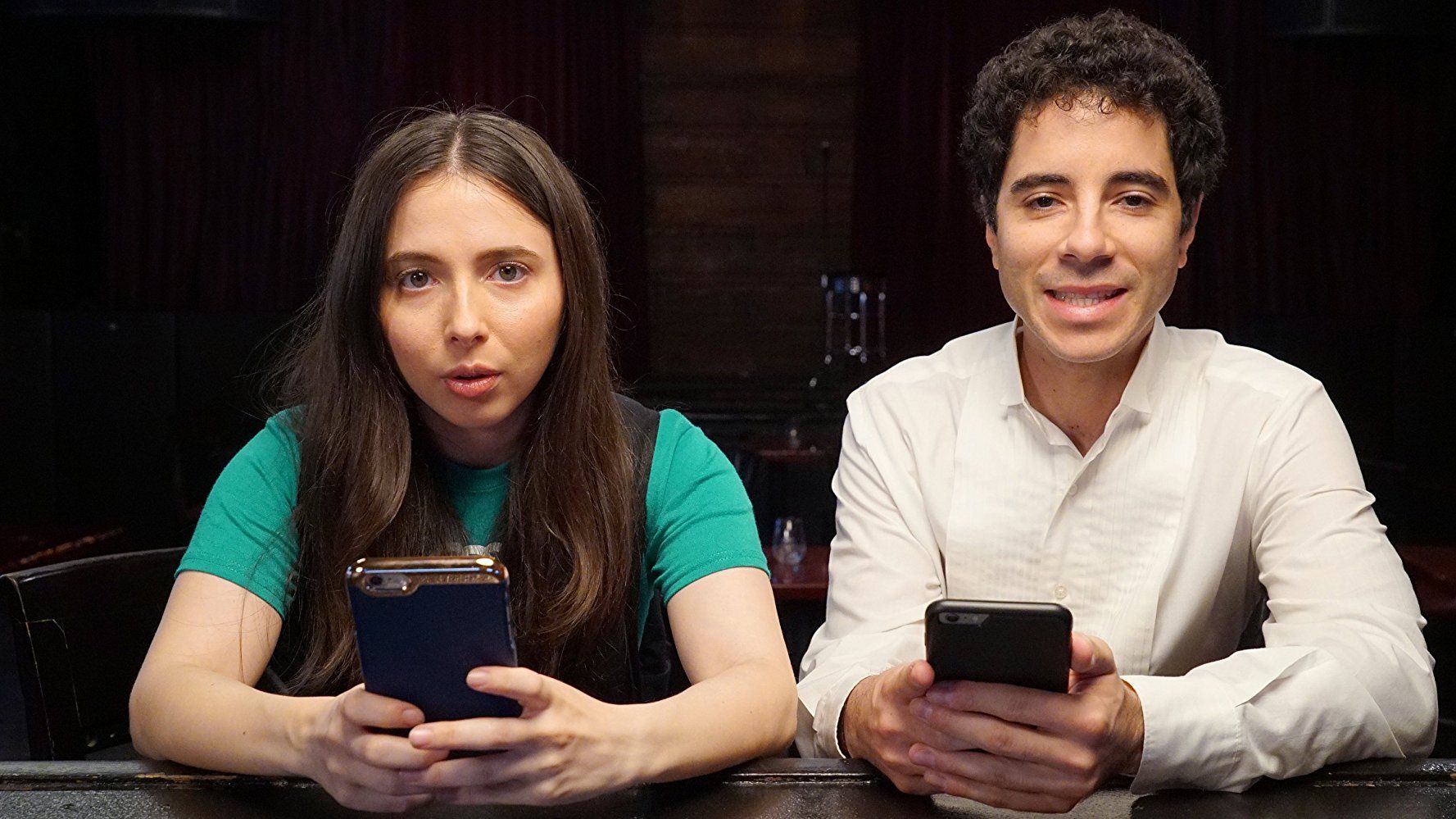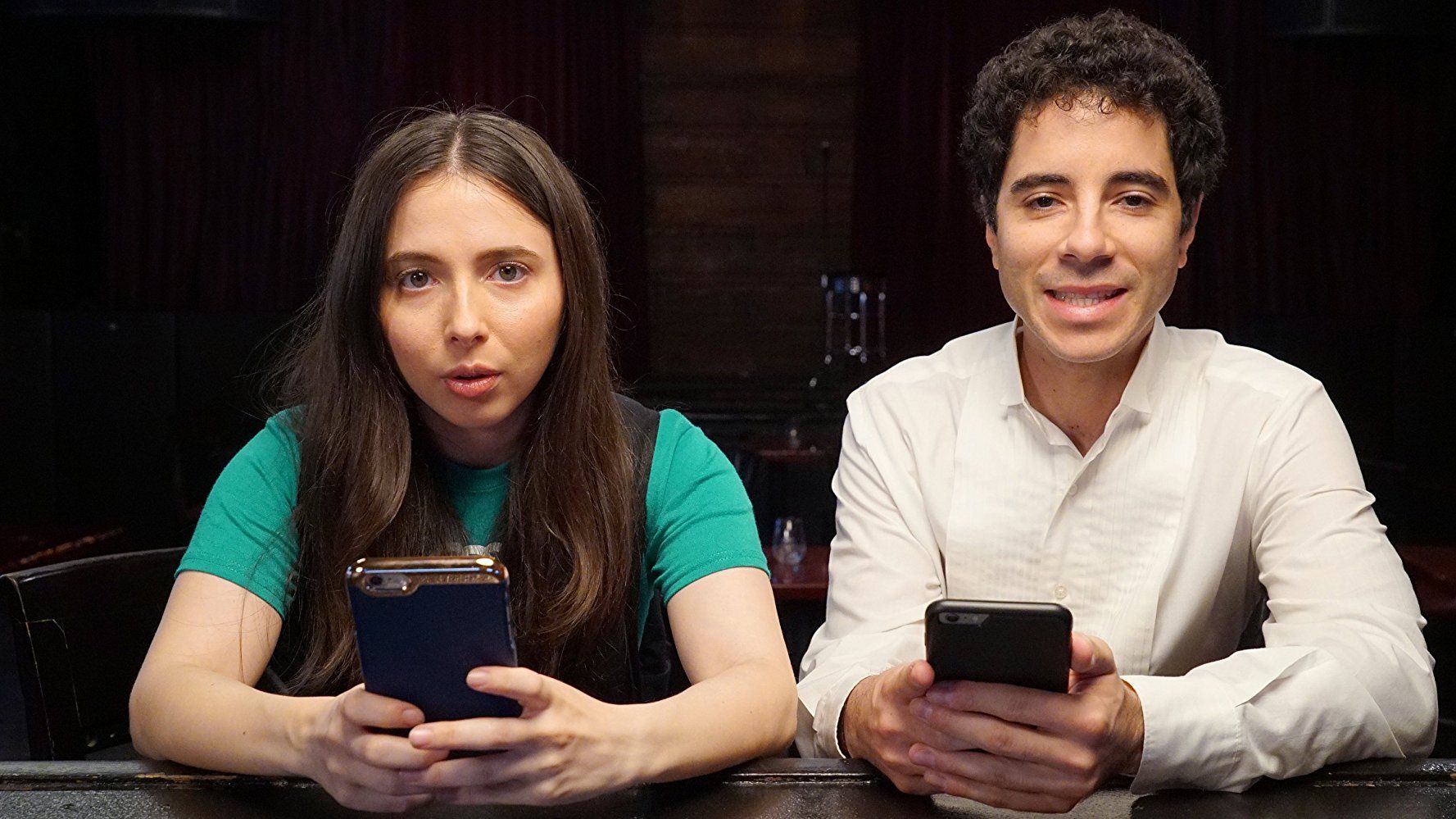 Alone Together | Freeform
Freeform's Alone Together follows two millennials who strike up a friendship as they attempt to find success and love in Los Angeles. Critics were pretty mixed on the show; one common complaint was that the two main characters are unlikable in a way that isn't fun to watch.
Paste Magazine said that the series has a "tedious vibe" and that your tolerance for it "will be rooted in how you feel about unlikable characters doing unlikable things." Variety said that Alone Together is "a poor facsimile of its forbears, without either the sharp observations or the engaging characters."
Even the more positive reviews weren't exactly glowing; in a review marked fresh on Rotten Tomatoes, The USA Today said that the series has potential but that the pilot has "few laughs" and that its tone is "a little grating."
Next: This new show had little to offer outside of its central gimmick. 
10. Rellik — 54%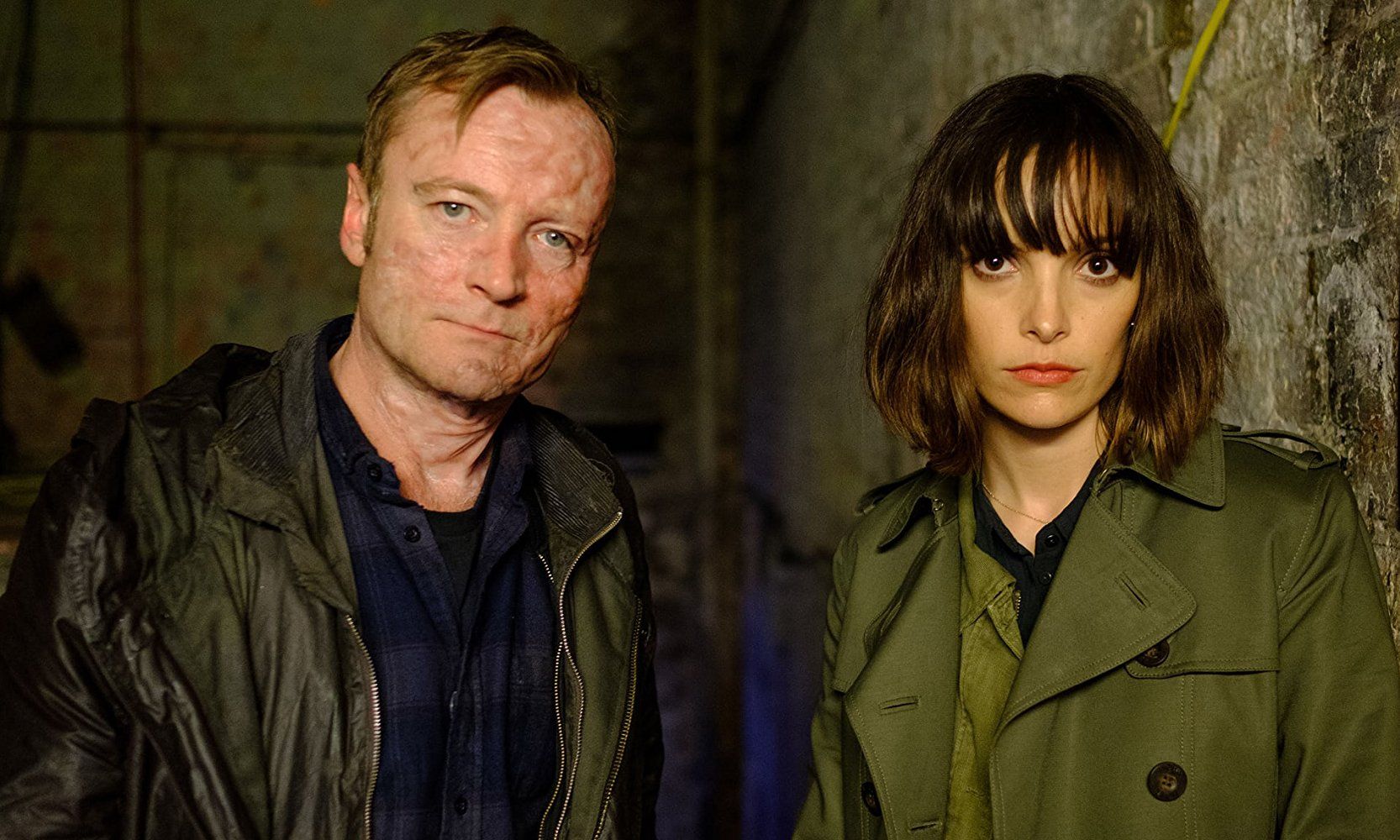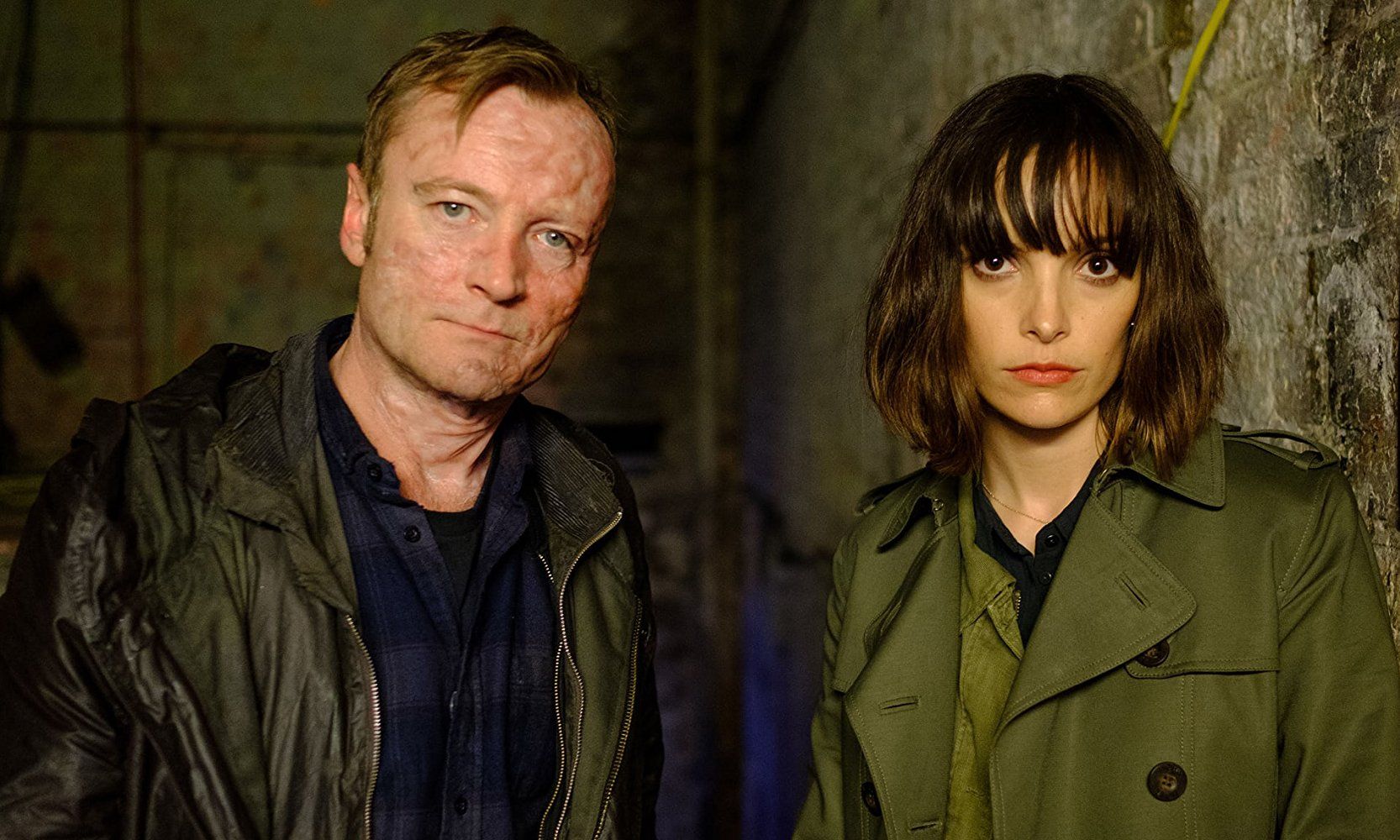 Rellik | BBC One
Rellik is a BBC One show about the hunt for a serial killer. The hook is that the whole story takes place in reverse. But reviews were mixed leaning negative; critics felt that Rellik had little to offer outside of its gimmick.
TV Insider wrote, "The biggest problem with Rellik is that if it were told in regular linear style, it would only be notable for its unrelenting bleakness." Paste Magazine said that it "[fails] to escape its gimmicky premise."
And The Hollywood Reporter said that it has "an 'Aren't we cute?' indulgence that doesn't deepen after you've said, 'Yeah, I get it.'"
Next: One critic described this new streaming show as "impressively bad."
9. Hard Sun — 50%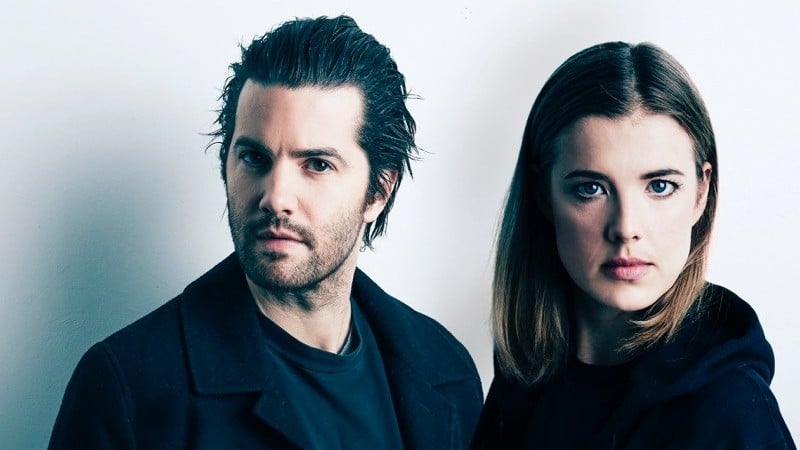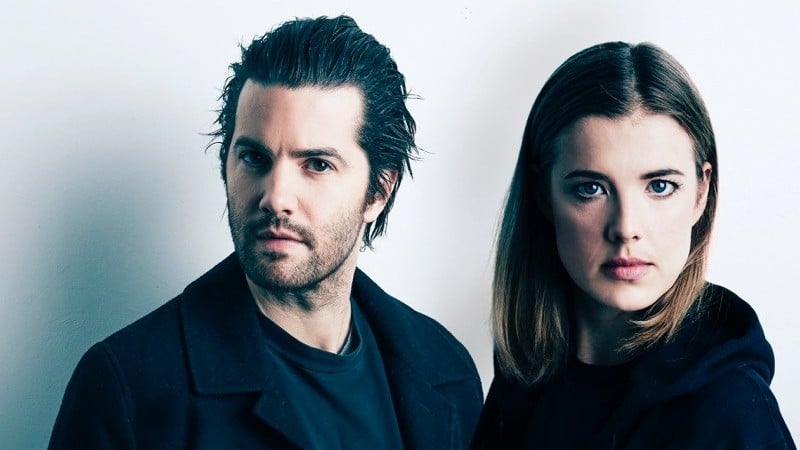 Hard Sun | Hulu
Hulu's Hard Sun follows two detectives forced to work together in a pre-apocalyptic world. It received a 50% on Rotten Tomatoes, but most of the negative reviews it got were particularly brutal.
For instance, The Atlantic said that the show is almost "impressively bad" and is "not subtle, or close to subtle, or even anywhere in the same continent as subtle." Variety said that the show squanders a good premise because it "feels like an assemblage of TV cliches, many of them quite worn out."
And The Hollywood Reporter said that the show is a "not very believable and mostly unlikeable hot mess."
Next: Critics really didn't like this new sitcom starring a beloved comedy actor. 
8. Alex, Inc. — 40%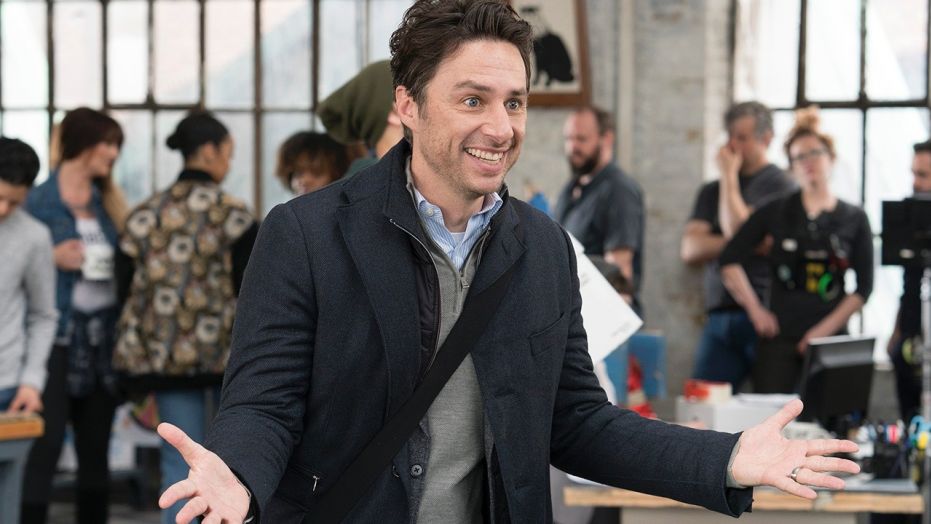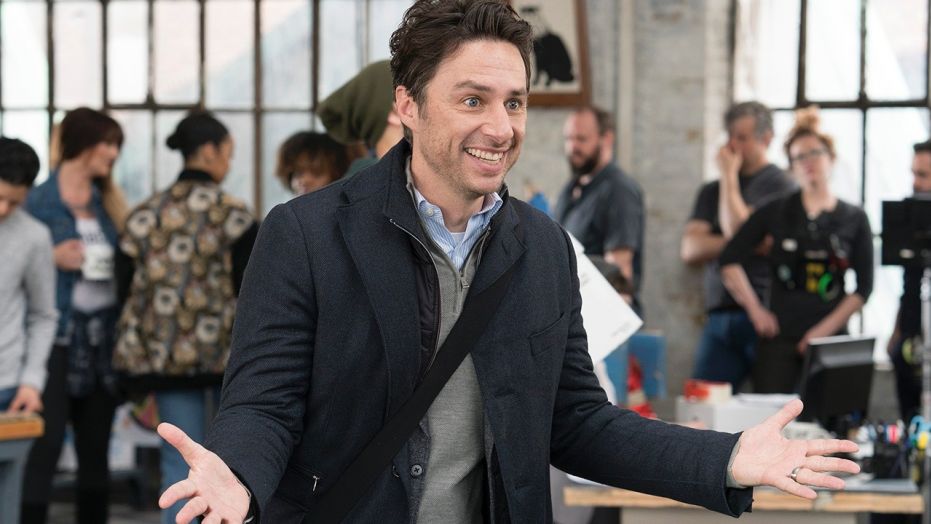 Alex, Inc. | ABC
ABC's Alex, Inc. stars Zach Braff as a journalist who decides to start his own podcast company; it's based on the true story documented in the podcast StartUp.  This was one of several new sitcoms of 2018 to receive negative reviews. A lot of this negativity centered around the main character.
Vox wrote, "The trouble with a show insisting that someone is a genius is that it has to go ahead and prove it, and nothing Alex does is particularly convincing in this arena." Similarly, the Boston Herald observed, "What Alex, Inc. cries out for is for that one character who doesn't think Alex is amazing, smart, sexy, funny or God's gift to humanity."
Next: Another new sitcom featuring an actor from an acclaimed comedy series.  
7. Splitting Up Together — 38%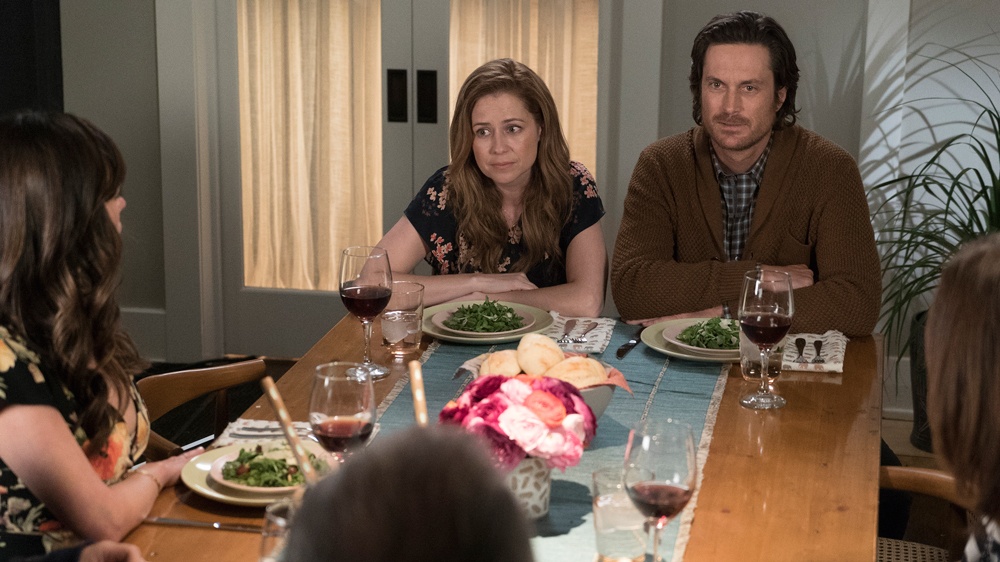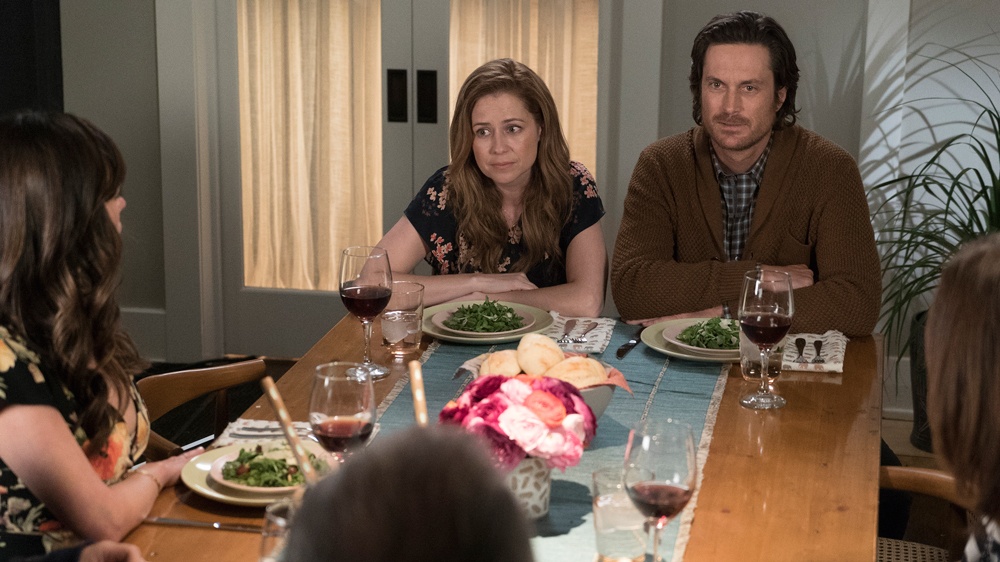 Splitting Up Together | ABC
The Office's Jenna Fischer stars in the new ABC sitcom Splitting Up Together, which follows a couple whose divorce reignites their marriage. Unfortunately, critics felt that this show wasn't up to snuff. While most didn't find it to be aggressively terrible, the series just didn't make much of an impression.
CinemaBlend called Splitting Up Together a "tame and formulaic exercise." The Hollywood Reporter said that it's bland and that both its premise and its characters feel "decidedly thin." And Vulture argued that the "stakes never seem as high as they should on a show that explores one of life's most stressful events."
Next: This new show received terrible reviews and poor ratings, and it was quickly canceled. 
6. Life Sentence — 37%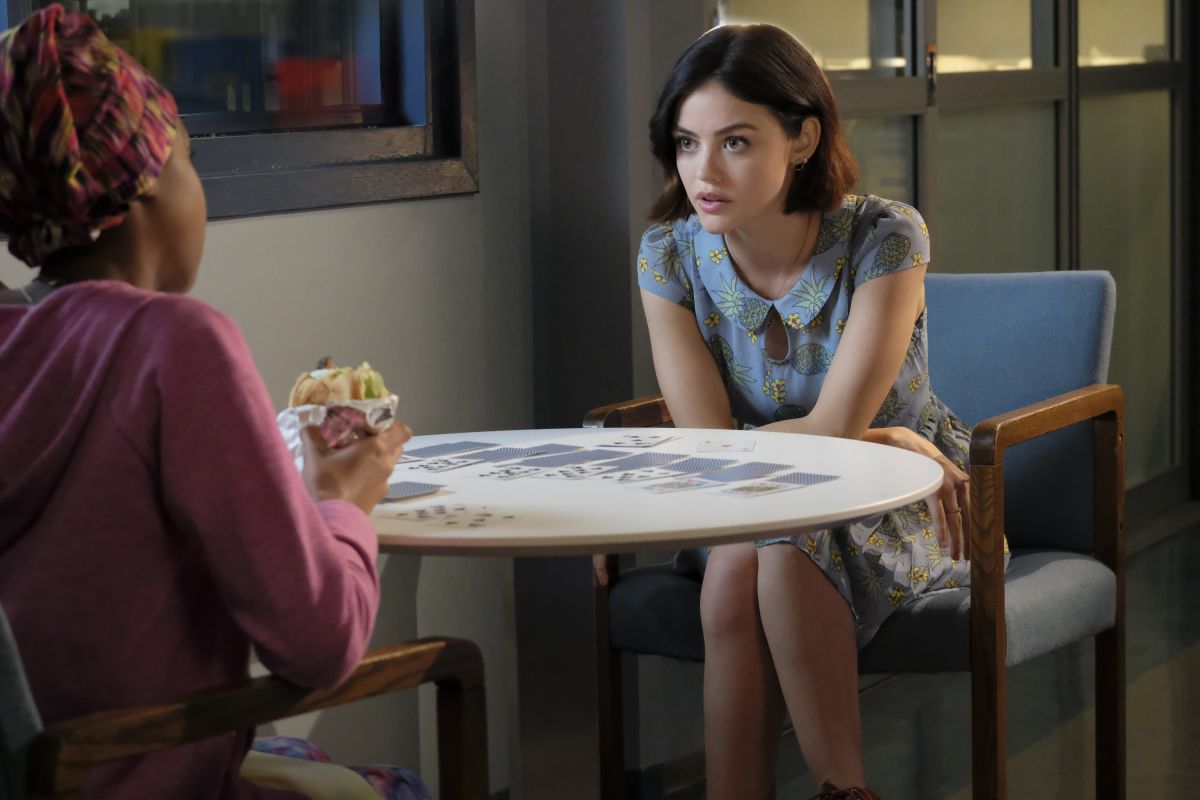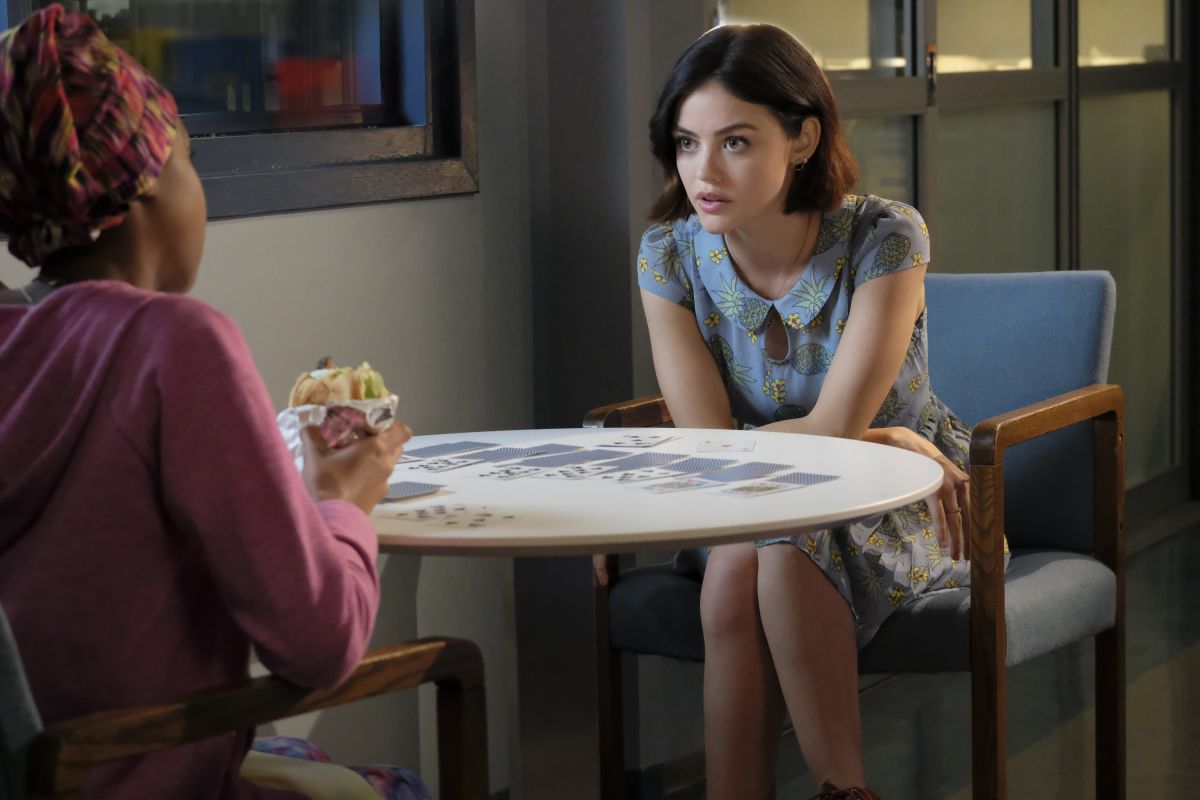 Life Sentence | The CW
In The CW's Life Sentence, Lucy Hale plays a young woman who was diagnosed with terminal cancer but finds out she is going to live after all. Although this idea could have been interesting, critics felt the show suffered in part because it didn't delve into any of the more compelling aspects of its premise and ultimately felt fairly disposable.
The New York Times wrote, "There's almost no conflict anywhere. The show radiates likability but lacks narrative bite, which makes it vanish from one's mind the moment the episode is over." IndieWire observed that the show "doesn't leave room for much truth." And Variety argued that it is "barely a step above a show for children."
The CW ultimately canceled Life Sentence after one season.
Next: This show from a successful creator surprisingly earned a 30% on Rotten Tomatoes.
5. Our Cartoon President — 30%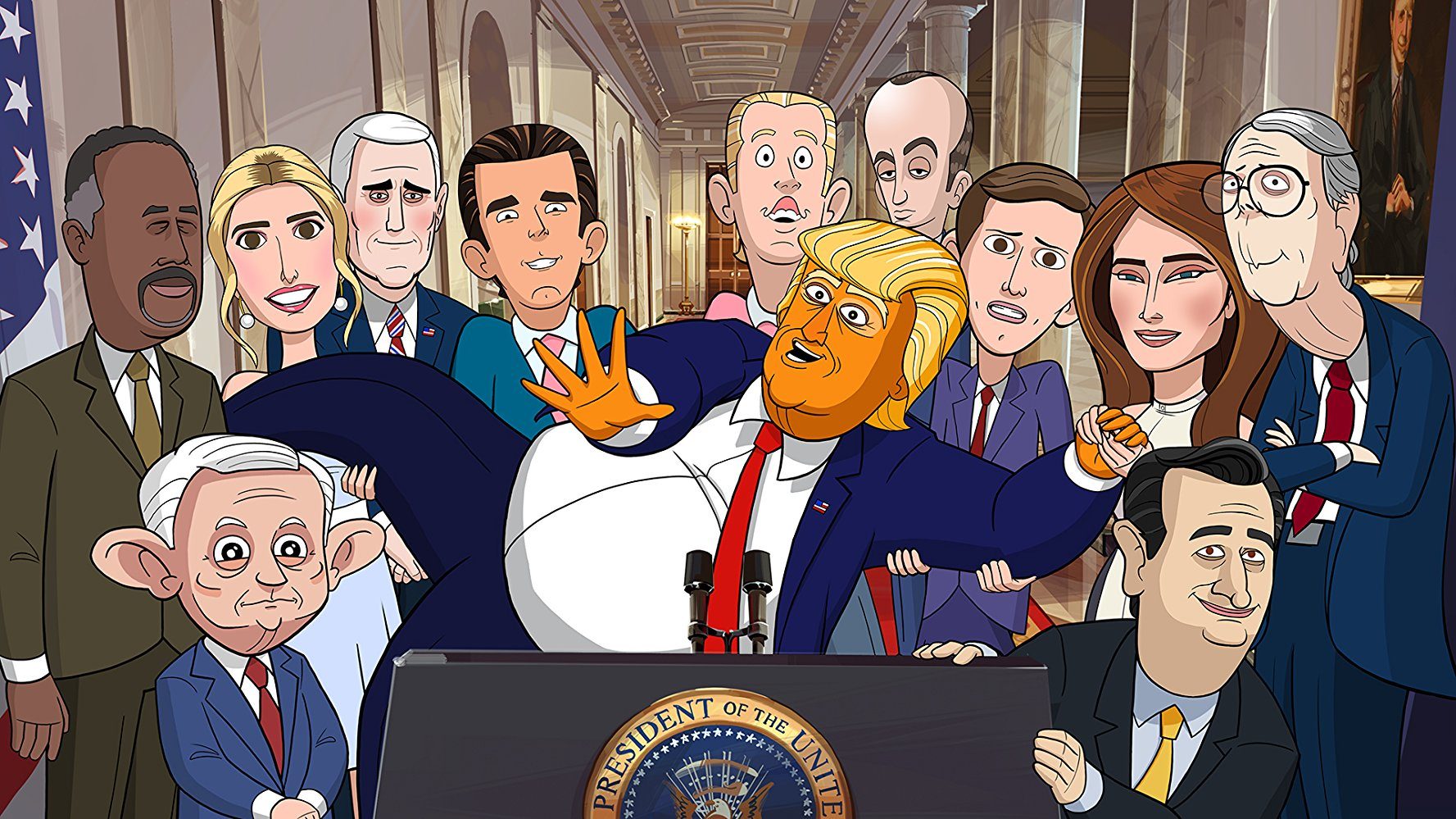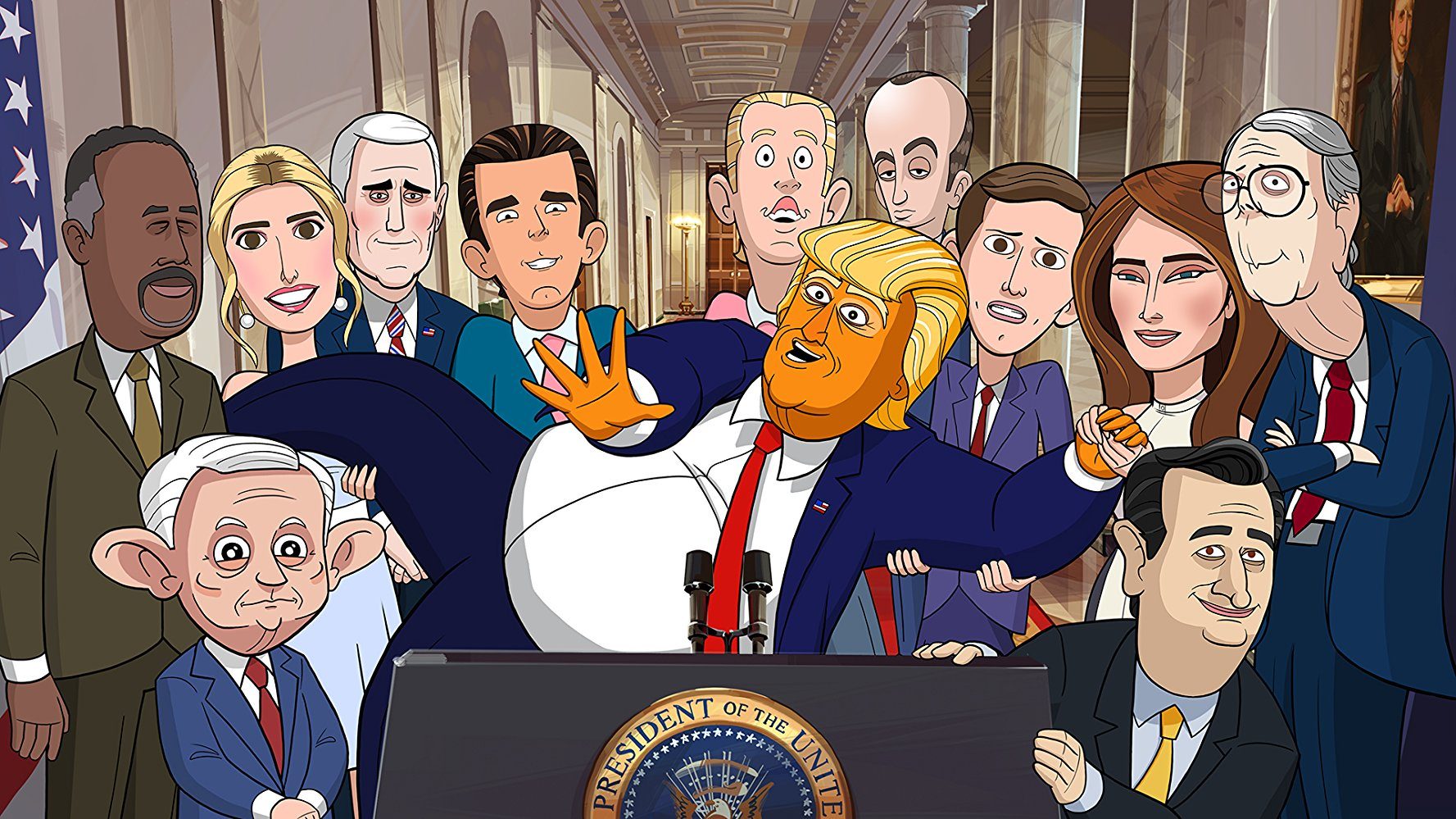 Our Cartoon President | Showtime
This animated spinoff of The Late Show with Stephen Colbert treats the Trump White House like a TV sitcom. But it did not earn the positive critical response you might expect.
Variety argued that the show "vacillates between scathingly funny and frustratingly softball, which suggests it could be funnier about Trump, but for some reason it's restraining itself." Meanwhile, The New York Times in its review said that the show does not have any distinct, original ideas about its subject.
Still, Our Cartoon President was successful enough for Showtime to order additional episodes.
Next: This show left little impression. 
4. Sweetbitter — 29%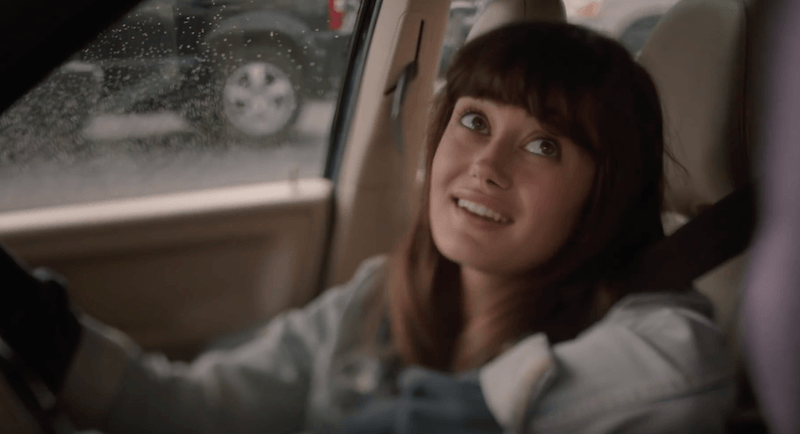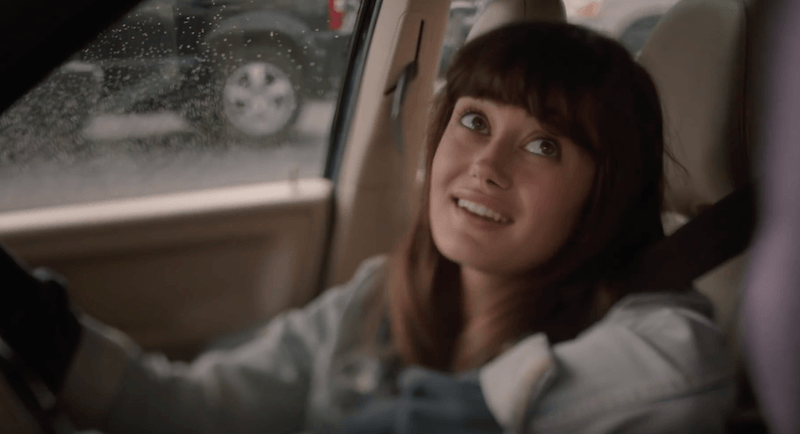 Sweetbitter | Starz
Starz's Sweetbitter revolves around a young woman, Tess, who moves to New York City and begins working at a popular restaurant. Although Sweetbitter has one of the lowest Rotten Tomatoes ratings of any new show this year, a lot of critics actually didn't passionately dislike it; they just agreed it wasn't very good and leaves little impression.
The Washington Post called Sweetbitter "a low-stakes story with nobody worth rooting for." The Hollywood Reporter called it "impossibly slight." And The Los Angeles Times said it's "like a meal that looks great on the plate but makes little impression on the tongue."
Next: One critic described this new show as "insufferably mopey." 
3. Here and Now — 24%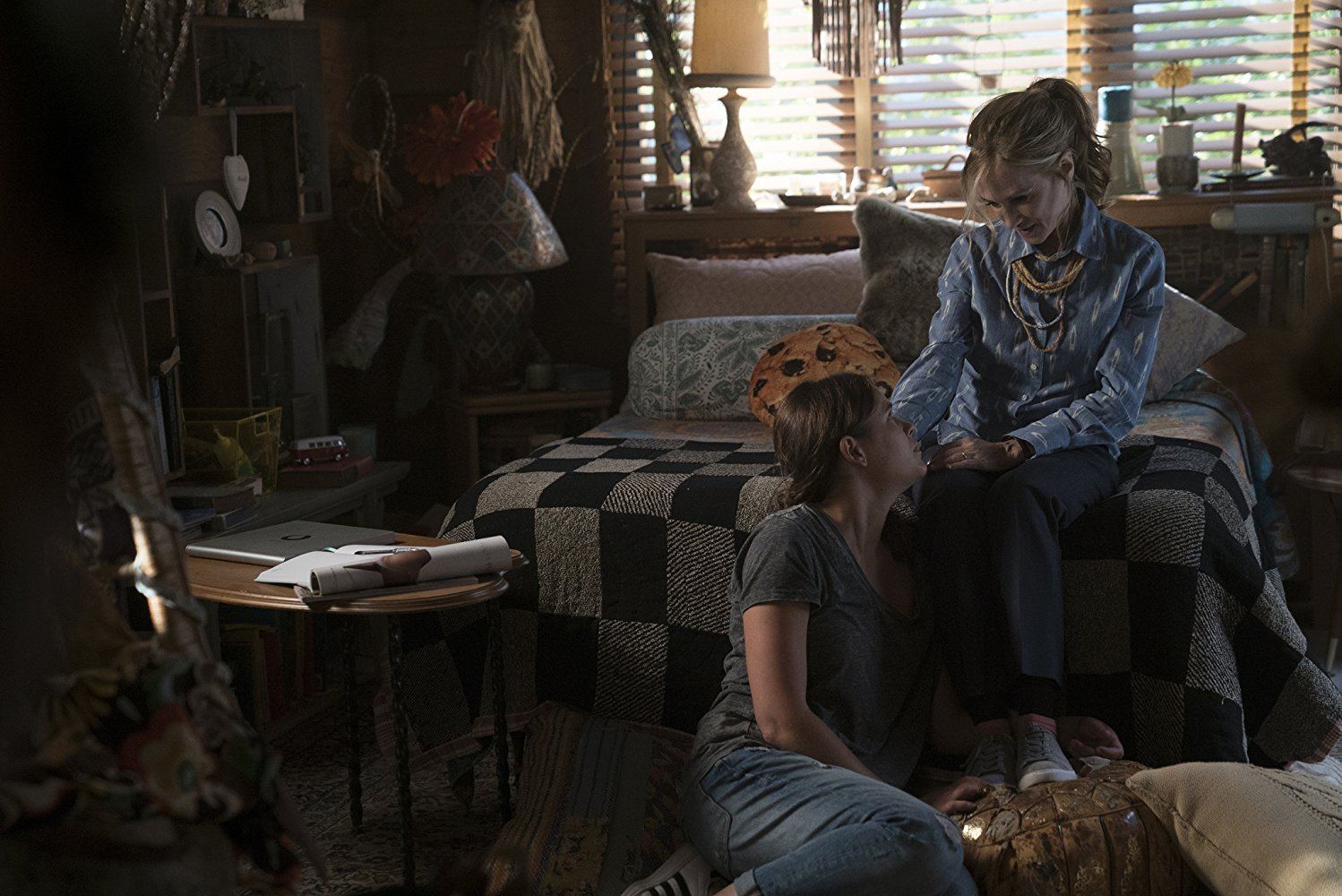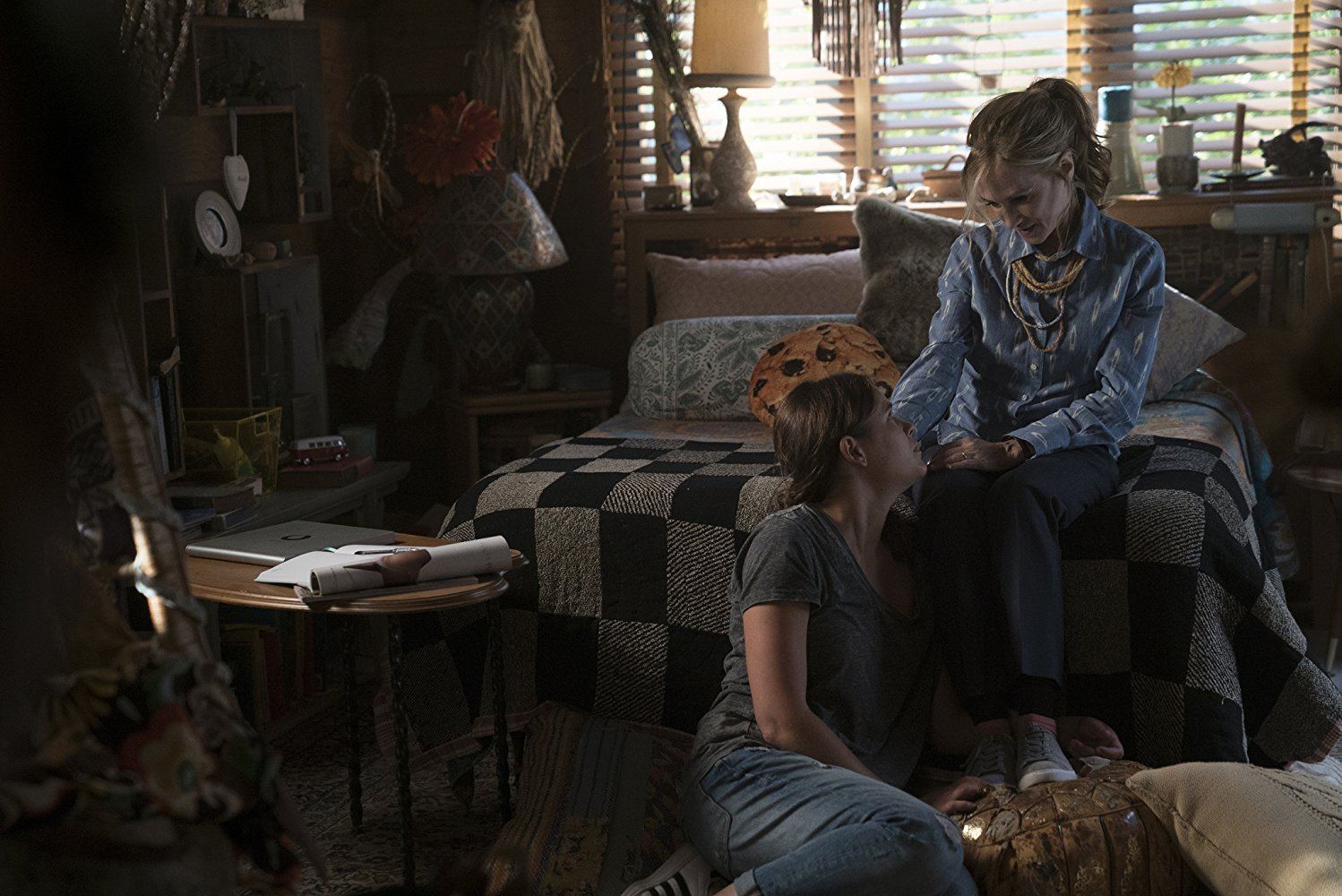 Here and Now | HBO
Going into 2018, a lot of critics were fairly excited for Here and Now. After all, this was the new series from Six Feet Under's Alan Ball. But unfortunately, it proved to be a huge miss for him.
Critics tended to agree that Here and Now was overwrought and far from subtle in its messages. TV Line, for instance, called it "an insufferably mopey family drama that's as dull and meaninglessly vague as its title." HBO canceled Here and Now after one season.
Next: This is the worst-reviewed scripted show of 2018.
2. Living Biblically — 19%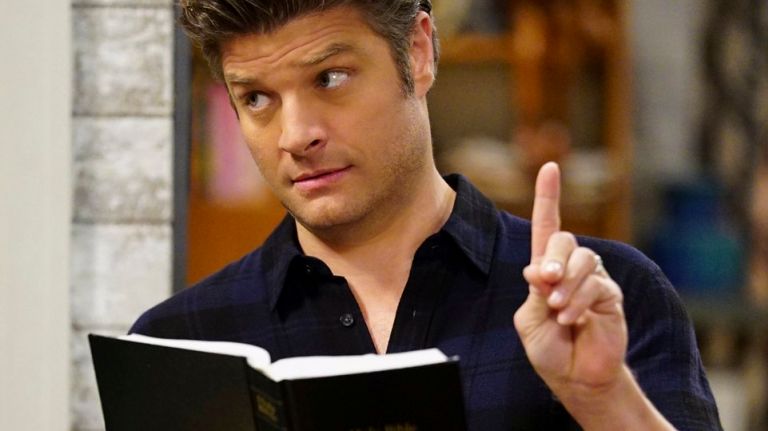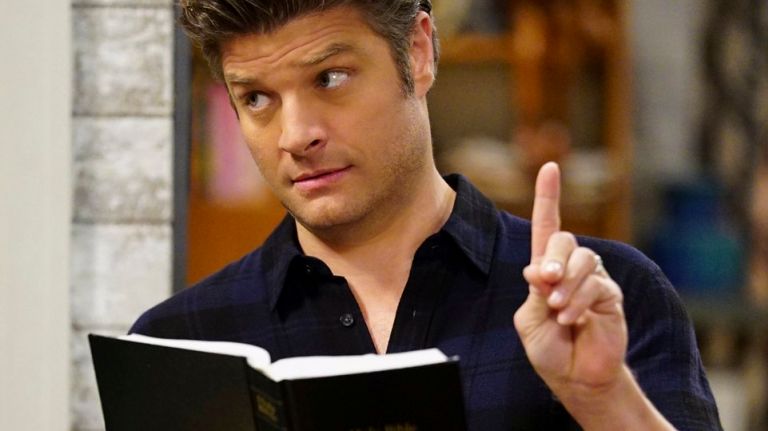 Living Biblically | CBS
Based on the best-selling book, Living Biblically is a CBS sitcom about a man who attempts to live his life exactly according to the Bible. It ended up becoming the second worst-reviewed new show of 2018 so far. Critics agreed that the show was weighed down by lazy, broad comedy.
Entertainment Weekly complained that it's full of "expired gags about the Jonas Brothers, Twilight, and Blockbuster Video." Other critics noted that the show's depiction of the main character's faith is way too unrealistic to be compelling. Variety wrote, "the sitcom's presentation of Chip's religious life is a little too removed from reality, even for a multi-camera sitcom."
Less than two months after the show premiered, CBS pulled Living Biblically from the air; the network didn't even air the remaining episodes.
Next: The worst-reviewed show of 2018 so far.
1. The Four: Battle for Stardom — 17%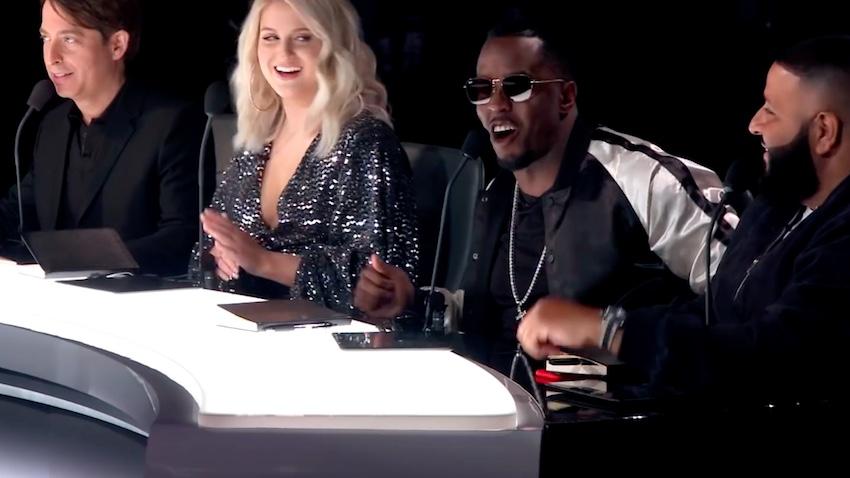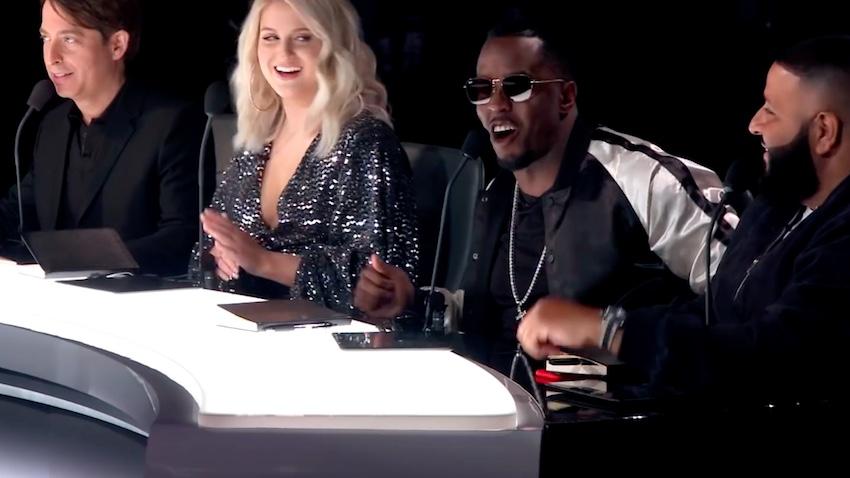 The Four: Battle for Stardom | Fox
The new 2018 TV show with the lowest Rotten Tomatoes score is the Fox reality series, The Four: Battle for Stardom. The way this singing competition show tries to stand out from the rest is that it starts off with four contestants; then, aspiring singers can audition for a chance to battle with and replace one of those four.
But critics felt that as much as The Four claimed to be completely different from other shows like this, it really didn't reinvent the formula that much. The USA Today argued that it "doesn't feel particularly fresh," also noting the basic premise makes it difficult to really connect with any of the contestants.
CNN also said that because of the format, viewers have "marginal incentive to tune in the next week."
Check out The Cheat Sheet on Facebook!
Source: Read Full Article