Heath Ledger was one of the most talented actors of his generation, and his on-screen performances prove it. From Brokeback Mountain to Lords of Dogtown, the films he starred in were always unforgettable.
However, one role, in particular, etched him into the minds of viewers forever. His unforgettable performance as the Joker in The Dark Knight blew audiences around the world away and earned him a posthumous Oscar for Best Supporting Actor.
Shockingly, Dark Knight director Christopher Nolan revealed that many of Ledger's scenes in the film were improvised and that nobody in the crew truly knew what he was going to do next.
Heath Ledger improvised many scenes in 'The Dark Knight'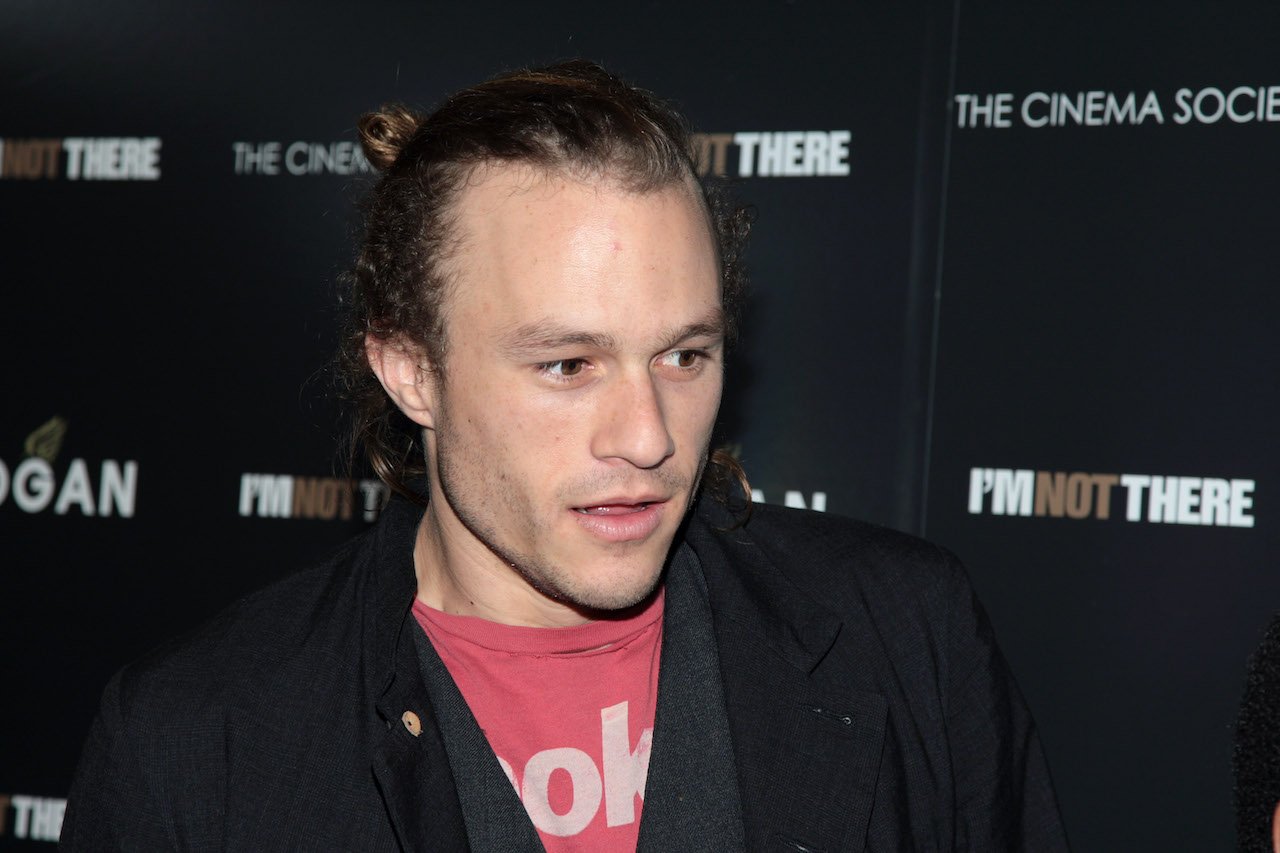 Although Ledger's performance in The Dark Knight appeared rehearsed due to its flawlessness, he actually went off the cuff for many of his scenes. Nolan revealed this during a resurfaced 2018 interview with BBC Radio 1.
"Oh yeah, very much," Nolan said. "A lot of what Heath did, he would discuss with me, but … he'd sort of give me hints about what he was going to do. And we'd talk about it a bit, and I would try and be an audience for him, or sort of gauge with him what he was doing. But a lot of it was about unpredictability. And I think he wanted to play his cards a little close to the chest."
Christopher Nolan never knew what Heath Ledger was going to do with the Joker character
Even though Nolan was mostly kept in the dark about how Ledger planned to execute a scene, Ledger would still drop him hints about what he had in mind.
"So he would very gradually reveal to me the voice and the way he was going to do things," Nolan said. "But not in one go, like 'Oh, here's the Joker.' We watched him sort of develop it with the wardrobe and the makeup and everything and kind of—you know, I got to be a part of that creative process which was great fun, but on set there were always moments like that clapping, or things he would do with his voice."
Ledger's manipulation of his voice, in particular, truly impressed Nolan.
"The voice was so unpredictable," Nolan said. "He created this bizarre pitch, I've seen a lot of people try to imitate since. We never quite knew whether he was gonna go high or whether he's gonna go low, you never knew what that guy was gonna do, and that was what was terrifying about it."
Heath Ledger won a posthumous Oscar for his moving performance in 'The Dark Knight'
Ledger died unexpectedly in early 2008 from a drug overdose, shocking the entertainment world. The film industry honored him by awarding him the Academy Award for Best Supporting Actor.
Nolan takes pride in being a part of Ledger's unforgettable performance.
"I took huge pride in having been in any way involved with this great performer and this legacy," Nolan said. "He was an extraordinary person, an extraordinary actor, for him to be recognized in that way. I think it was very meaningful for his family and meaningful, I think, for film history that what he contributed—and he contributed in many different ways to film history—but that it'd be marked in that way. I was very proud to have been a part of that."
Source: Read Full Article