Fans of superhero shows and movies often lament the fact that their favorites sometimes don't receive the same recognition as other genres when awards season rolls around. But in the case of Marvel Studios, that is seemingly changing this year. In fact, the studio has already taken home two Emmys and is nominated for many more.
What Emmy Awards has Marvel Studios won?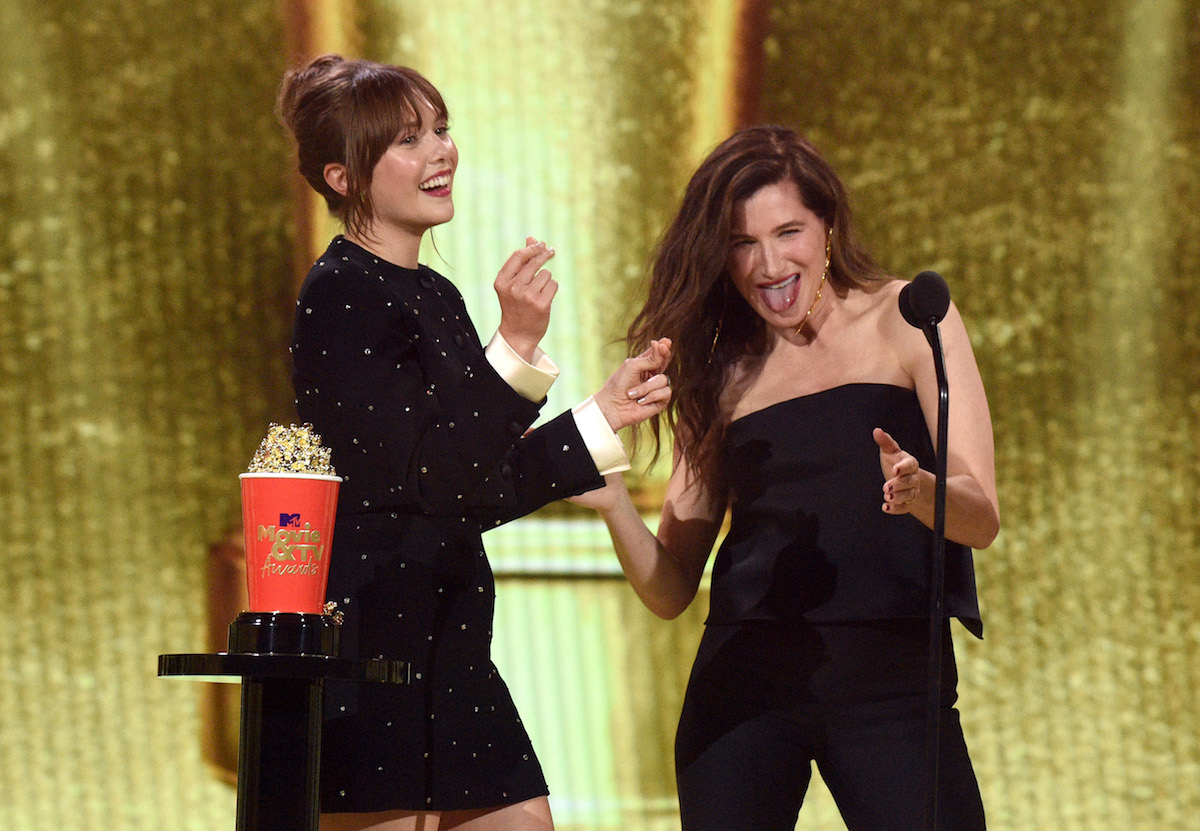 At the Creative Arts Emmys last Saturday, WandaVision snagged two awards. Those were for Outstanding Production Design For A Narrative Program (Half-Hour) and Outstanding Fantasy/Sci-Fi Costumes, as Deadline reports.
Production Designer Mark Worthington, Art Director Sharon Davis, and Set Decorator Kathy Orlando accepted the first award. And Costume Designer Mayes C. Rubeo, Assistant Costume Designer Joseph Feltus, Assistant Costume Designer Daniel Selon and Costume Supervisor Virginia Burton accepted the latter.
And, as Entertainment Weekly reports, during Sunday's second ceremony, the series won a third award. That one was Outstanding Original Music and Lyrics award for Agatha All Along. (We know, just mentioning it will get the song stuck in your head). Robert Lopez and Kristen Anderson-Lopez composed the song. And it was performed by Kathryn Hahn.
How many Emmys is Marvel Studios nominated for?
With the primetime Emmys ceremony coming up this weekend, Marvel will have the opportunity to take home quite a few more awards. Twenty-eight, to be exact. And 23 of those are for WandaVision. It's an impressive haul for the studio and the series, to be sure.
Some of the notable categories in which the series is nominated include the following:
Limited series/TV movie casting
Period and/or character (non-prosthetic) makeup
Period and/or character hairstyling
Main title theme music
Limited series/TV movie/special music composition
The full list can be found on the Emmys website.
The Falcon and the Winter Soldier snagged the remaining five nominations. This includes a nomination for Don Cheadle in the category of Outstanding Guest Actor in a Drama Series.
Additionally, the show is up for awards in the following categories:
Sound Editing for a Comedy or Drama Series (One Hour)
Special Visual Effects in a Season or a Movie
Stunt Coordination
Stunt Performance
Unfortunately, Loki premiered too late in the year to qualify for nominations. But hopefully, the series will win some nods in the future. It has been renewed for a second season, after all.
How can you watch the Emmy Awards ceremony?
If you want to see how many awards Marvel takes home in real-time, CBS will air the ceremony live at 5 p.m. PDT/8 p.m. EST on Sept. 19. You can also stream it on Paramount+, Hulu Plus Live TV, YouTube TV, and FuboTV.
Source: Read Full Article