Jeopardy! has frequently been in the headlines the past few months between Matt Amodio's record-breaking winning streak and the revolving guest hosts at the podium. Mayim Bialik took her spot at the iconic lectern in early June and then in September after the ousting of executive producer Mike Richards. The Big Bang Theory alum had an knee-jerk response when she was recruited to man the quiz board in the midst of the behind-the-scenes controversy.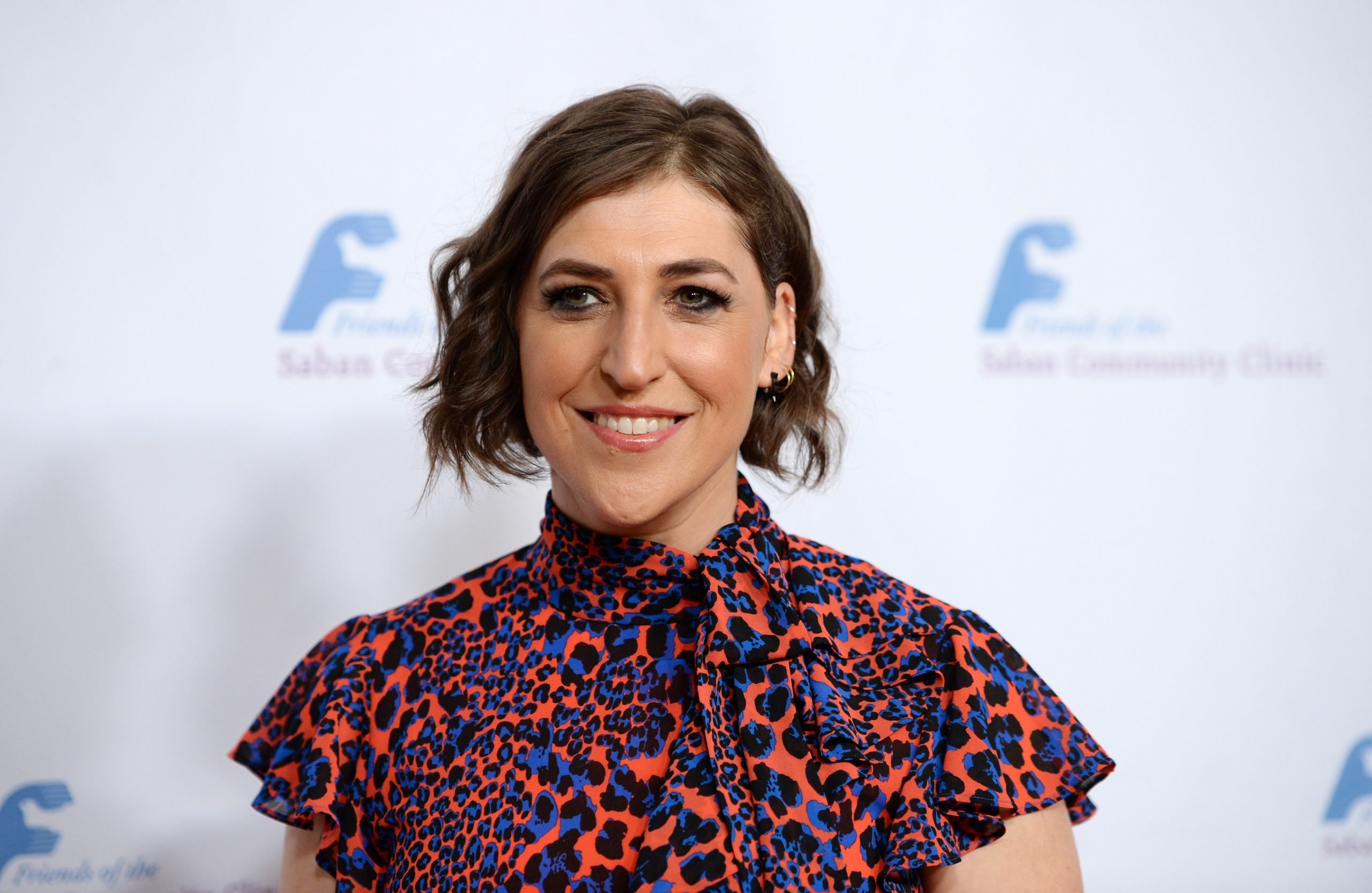 Mayim Bialik immediately wanted to help on 'Jeopardy!'
Richards' firing due to past controversial comments became a steady news item toward the end of the summer. Jeopardy! was always considered the gold standard of television, largely in part because of the legacy of legendary game show host Alex Trebek. Being a tabloid topic was far outside of Jeopardy!'s comfort zone.
Bialik already served as guest host at the start of the summer and had worked with Richards. "I was in touch with Mike as he was my boss at that time, and I don't wish ill on him, or anyone," she wrote in Newsweek. "But the complexity of these situations is not something that can be summed up easily."
When Richards was asked to step down as host and executive producer, Bialik has an instant gut reaction to the dilemma the staff and cast of Jeopardy! faced.
"My first response, when all of this went down, was to say to the Jeopardy! team: 'How can I help?'" she shared. "Because I am part of this family. I feel very honored to have been given the responsibility and the opportunity to step up into this hosting position."
Matt Amodio praised Mayim Bialik as 'Jeopardy!' guest host
The Blossom alum admitted that she experienced some negative scrutiny upon taking the Jeopardy! role, yet chose to tune out any sort of disparaging hearsay.
"It's definitely been stressful," Bialik told Glamour in September. "But I don't want to come off as someone who's like, 'This has been so hard for me and my family.' Because it really hasn't. Yeah, the press that the court of public opinion has sort of engaged in has been challenging. It's been challenging especially because I used to be the kind of person to defend myself vociferously when people said things about me that were blatantly untrue. But what I've learned is that it's best not to engage."
Amodio competed during much of Bialik's Jeopardy! tenure and applauded her performance at the podium.
"I know her situation was not an easy one," Amodio penned in his own essay for Newsweek. "She knew the attention was going to be on her with the hosting situation, and she had to jump in there unexpectedly. She does a really good job. I have been amazed by her."
Mayim Bialik aims to 'be of service' to 'Jeopardy!'
Bialik has an impressive list of acting credits to her name, including her current sitcom Call Me Kat. Though she's accustomed to performing, Bialik purposely tries to keep the spotlight on the Jeopardy! players.
"The way I see it is that I am in service in this job; in service to the clues and the contestants," she noted. "Even though there is so much talk about me, I really feel like this is the job that is least about me."
The Emmy Award-nominee holds the classic game show in the highest esteem and plans to let the contestants take center stage.
"At 45 years old, after acting from the age of 11, it is fascinating that this dream job – one that I've been given the opportunity to dip a toe into – is the job where I need to make it not about me," Bialik explained. "If I mess up, it becomes about me. I need to simply be of service to the show. … To be part of such an iconic experience is completely astounding."
Source: Read Full Article