So much of the world is obsessed with Kris Jenner and her kids and Kim Kardashian West is certainly no exception. The 39-year-old mogul has been dealing with intense fame for more than a decade. With a net worth of $350 million and over a hundred million fans watching her every move, the KKW Beauty owner leads a pretty abnormal life.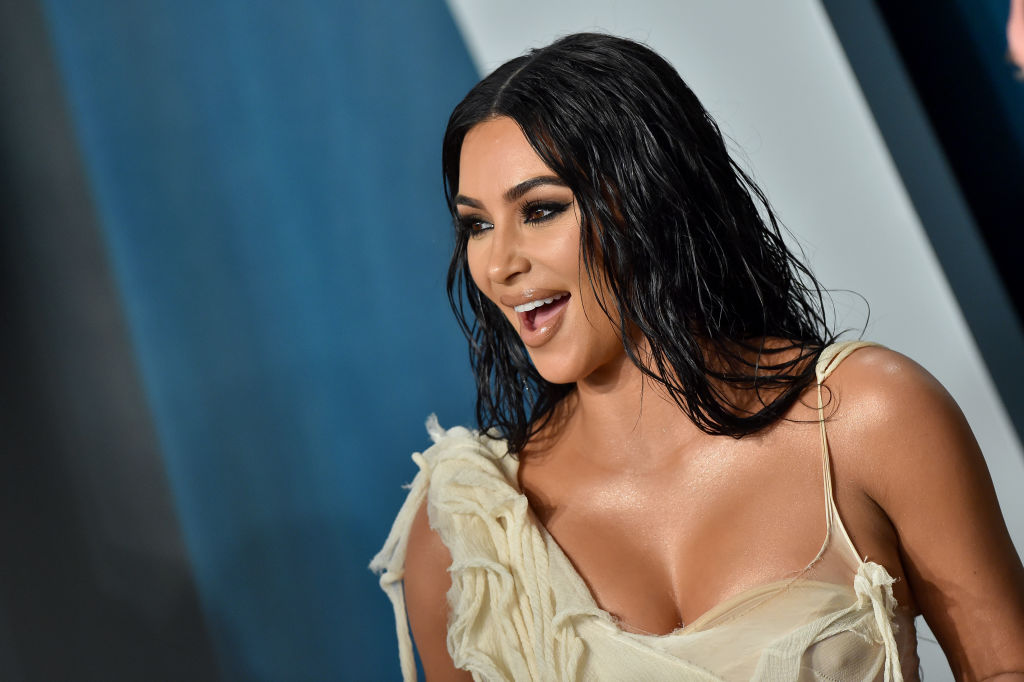 Because of Kardashian West's fame and riches, she can often be viewed as out of touch. Particularly during the coronavirus (COVID-19) pandemic, Kardashian West has been accused of being tone-deaf. She has received lots of flack for promoting products amidst a time when millions of people are out of work. Others have accused her of not donating enough money to help Coronavirus victims and reigniting her old feud with Taylor Swift when the world has much bigger issues.
Kim Kardashian West is a mom to four kids
However, people seem to be changing their tune about Kardashian West thanks to a recent video with one of her kids. The KKW Fragrance founder has four children with her husband Kanye West. North West (six), Saint West (four), Chicago West (two), and Psalm West (11 months).
Because of Coronavirus, Kardashian West is spending more time with her kids than ever before. Though she's admitted to enjoying family time, she also has found it challenging to be around her kids 24/7. In a recent interview, she even admitted to hiding out from them at her mom's house. But, it seems it's not so easy to hide from four kids.
Kardashian West's makeup tutorial was interrupted by North West
Recently, Kardashian West posted a video to her Instagram page, sharing her work from home beauty routine and promoting products from her brand, KKW Beauty. While filming the video, the eldest of Kardashian West's kids, North, wandered in. "Can I wash my hands?" The six-year-old asked. "Can you do it in the other room? I don't want to get this all wet, sweetie," the reality TV star told her daughter.
The 'KUWTK' star can't escape her kids while quarantined in her house
Once North was gone from the bathroom, Kardashian West declared that she was hiding out to get some peace of mind. "I'm hiding in the guest room, you guys. I'm hiding in the guest room because my kids will not leave me alone," she declared. But, apparently, North was still in earshot because she quickly fired back to her mom. "Hey, that's mean!" North declared. "North, can I please just do my little tutorial? It's all I want to do, is one little fun thing for myself," Kardashian West pleaded with her daughter.
Fans of Kardashian West (and even some of her critics) found this video to be hilarious and especially relatable. Many parents have chimed in that the increased time with their kids is a little frustrating. Furthermore, many moms have chimed in that they have no semblance of privacy and peace anywhere in their homes.
Fans on Instagram and Twitter find the video highly relatable
"Lol I find it so funny that it doesn't matter that you're famous, you're just a normal mom trying to get some da*n peace and quiet. I've never related to you as much as I did watching this video, 😆" one person wrote in Kardashian West's comments. "I LOOOOOVE THIS CONTENT!!!! Kim you are the best for posting this, so relatable, 💕" another person chimed in. "Kim wanting 5 minutes from her kids is all of us," yet another person added. Clearly, Kardashian West's fame and net worth doesn't stop her from being thoroughly harassed by her kids. We love to see it.
Source: Read Full Article