Actor and host LeVar Burton has spent most of his life in the public eye. With a wide variety of gigs making up his work history, fans likely know him from one of three landmark projects. Learn more about his pivotal roles, net worth, and the job many want him to take on next.
LeVar Burton starred in 'Star Trek: The Next Generation'
Burton began acting in the 1970s. He broke out as the star of the ABC miniseries Roots, which quickly became an Emmy winning phenomenon. From there, he appeared in a handful of made-for-TV movies before he was cast in his next significant role: As Geordi La Forge in the long-running sci-fi series Star Trek: The Next Generation.
Burton reprised this role in multiple films, making him an original member of the comic convention circuit. "[Creator] Gene Roddenberry's vision was one that included me and people who looked like me," Burton explained during a CBS Sunday Morning profile. "It meant that when the future comes, there's a place for you."
Other generations know him from 'Reading Rainbow'
While Roots and Star Trek: TNG attracted older audiences, Burton also became famous among those who grew up in the '80s, '90s, and '00s. He hosted the PBS Kids educational series Reading Rainbow for more than 20 years to inspire generations of children to love reading.
"Everything I have done in the field of literacy is a tribute to my mother," Burton explained of the woman who raised him and took on extra work to help him through college. "As the son of an English teacher, to have been part of an effort to turn kids who know how to read into readers for life? It feels pretty good."
Many want him to host 'Jeopardy!' following Alex Trebek's death
A ground-breaking miniseries, a franchise-building epic, and an educational program in line with that of his mentor, Fred Rogers, is known for — what more could Burton want? While he speaks of his "blessed" and "amazingly charmed existence," there's another project fans want to see him take on.
A petition to instate Burton as Jeopardy! host was created following Alex Trebek's November 2020 death. Interim hosts have included Ken Jennings and Katie Couric. But Burton would love to take up the mantle. In April 2021, he tweeted out the petition, writing, "Leaving this here in the event the powers that be are listening."
What is LeVar Burton's net worth?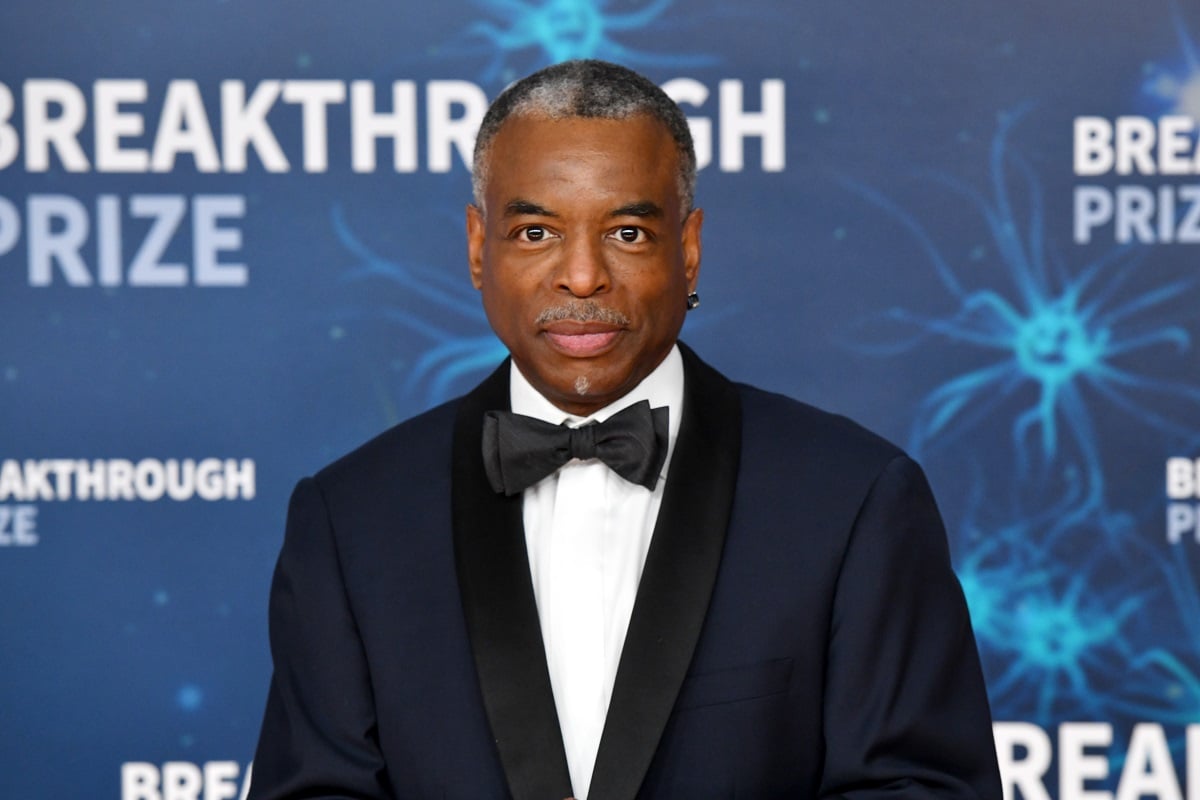 Given his long-running shows, one would assume Burton's done well for himself, financially speaking. He's also done quite a bit of voice work over the years and often makes one-off appearances as himself. Additionally, Burton is an accomplished director, most recently directing several NCIS: New Orleans episodes.
Burton's $6 million net worth may seem a bit low to some. However, PBS isn't exactly known for paying a lot, given its public funding. According to Celebrity Net Worth, the actor made approximately $100,000 per episode of Star Trek: TNG — but then again, it's been many years since the show went off the air.
Source: Read Full Article