Phase 4 of the Marvel Cinematic Universe (MCU) didn't start according to plan. But it will finally begin in 2021. At first, it seemed fans would have to wait a while after Avengers: Endgame for another epic superhero team-up. However, now sound like Marvel will deliver Avengers 5 — or an adventure that essentially qualifies as such — way sooner than expected.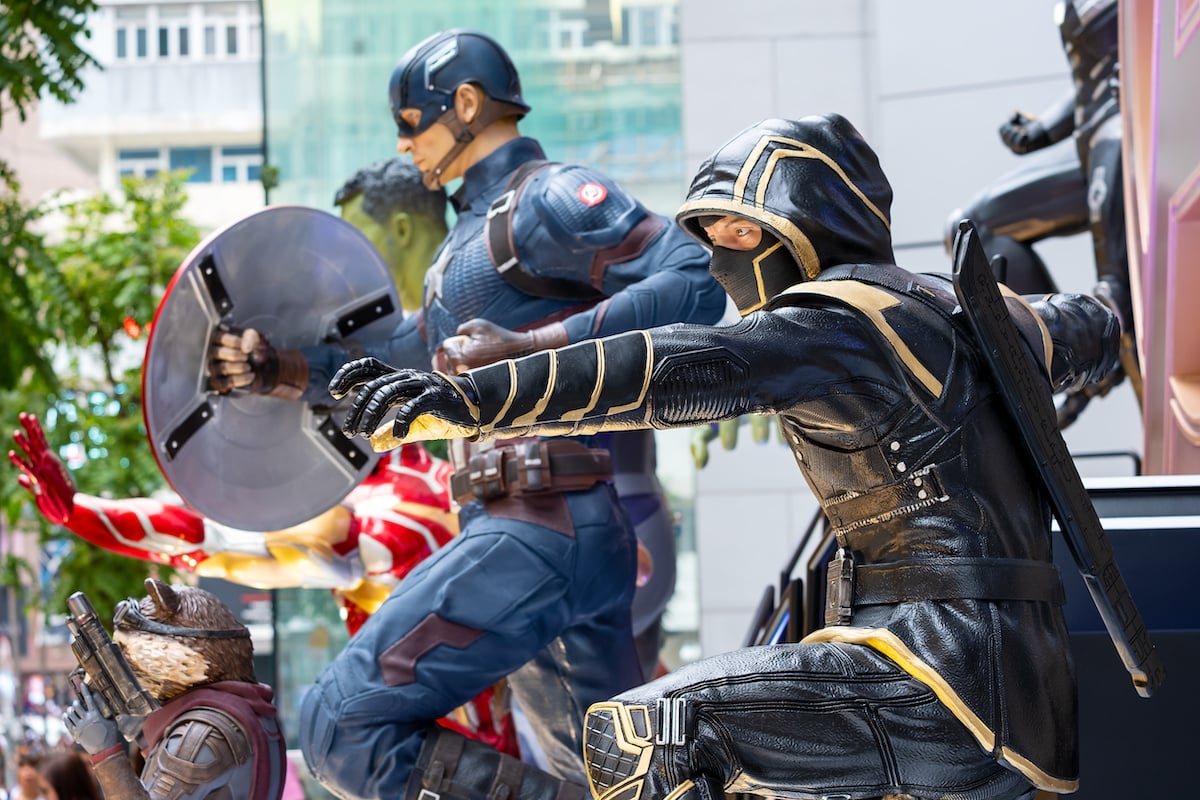 'Avengers: Endgame' left the future of Marvel's popular team uncertain
Ahead of Avengers: Endgame, the marketing played up the fact that the movie would reunite the original Avengers. For the first time since Avengers: Age of Ultron, Iron Man (Robert Downey Jr.), Captain America (Chris Evans), Thor (Chris Hemsworth), Hulk (Mark Ruffalo), Black Widow (Scarlett Johansson), and Hawkeye (Jeremy Renner) stood united.
But that reunion was short-lived. By the end of that Marvel game-changer, two of those heroes were dead, and the rest seemingly moved on to other pursuits. As such, the future of the Avengers as a concept seemed very much in question. Would the remaining heroes — and new additions such as Shang-Chi (Simu Liu) — come together as Earth's Mightiest Heroes again?
Fans could get essentially get an 'Avengers 5' movie pretty soon
As of now, Marvel Studios doesn't have Avengers 5 on the schedule. But as fans know, MCU movies often subvert expectations, relying on titles more for marketing purposes than anything else. For instance, Captain America: Civil War is as much an Avengers movie as a sequel to Captain America: The Winter Soldier. And the MCU sounds like it will try that approach again.
The Hollywood Reporter recently reported news of a big casting announcement for Black Panther 2. But buried in the article is a quote from a Marvel insider who claims Taika Waititi's 2022 release Thor: Love and Thunder will have "an Avengers 5 feel." Like Captain America: Civil War, the movie will reportedly include an ensemble of heroes besides Thor himself.
Fans already know Tessa Thompson's Valkyrie and Natalie Portman's Jane Foster will join Hemsworth's Thor. The movie's story centers on Jane becoming Mighty Thor, as in the comics. And the Guardians of the Galaxy — including Chris Pratt's Star-Lord — will factor in as well. Given its cosmic setting, t's possible other space-bound heroes could drop in too.
Marvel Studios might shelve its most popular series for now
With that in mind, when will MCU fans get an actual Avengers 5? Well, that could take a while if it happens at all. More than likely, Marvel will wait until it has an entirely new group of heroes to relaunch its signature franchise. Thankfully, in the meantime, there's no shortage of new superhero teams who could assemble in the next few years.
Rumors are swirling about Avengers off-shoots like Young Avengers coming together. And, of course, some fans are still hoping for the female heroes of the MCU to unite for an A-Force movie. In any case, Avengers: Endgame connected all the key individual Marvel heroes at last. So more and more team-ups are on the way.
Source: Read Full Article