It's normal for long-running TV shows to lose a few stars along the way. And on a series like The Walking Dead, with a legacy of brutally killing off characters since Season 1, we can expect a lot of turnover.
But by the time AMC hit is done with its ninth season, it seems the series will have experienced a huge upheaval. Because after several high profile cast exits in Seasons 7 and 8, it's going to have way more in Season 9.
Here are all the actors that might be jumping ship — and the one that seems likely to stick around (page 7).
1. Lennie James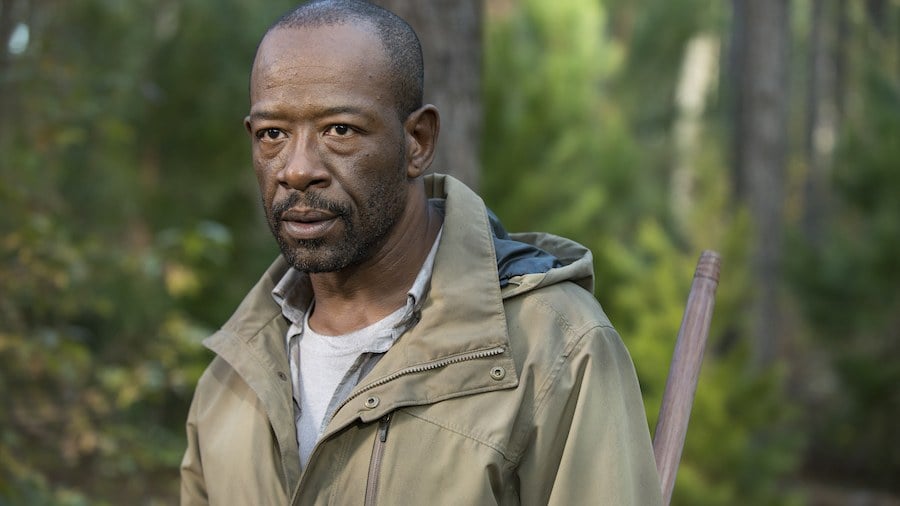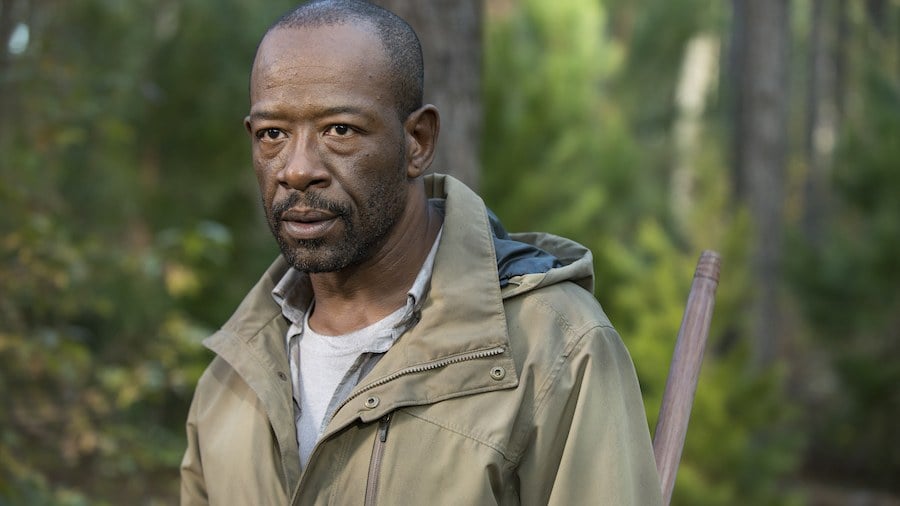 Morgan Jones | AMC
He's been with The Walking Dead on and off since Season 1.
First, let's state the obvious: It's highly unlikely we'll ever see Morgan again on The Walking Dead. Though the long-conflicted ally to Rick didn't perish in the Season 8 finale, he did wander off to explore different pastures on the spinoff Fear the Walking Dead.
Lennie James' departure from TWD does signal a shift for the series. By the end of Season 8, he was one of only two actors remaining who appeared in the very first episode.
Next: James could soon be followed by another long-time Walking Dead icon.
2. Andrew Lincoln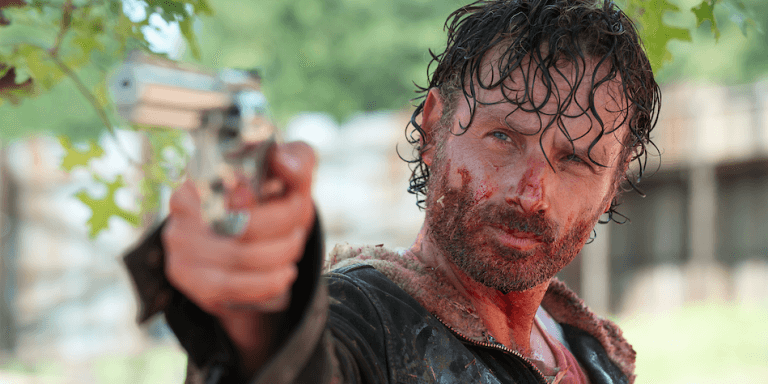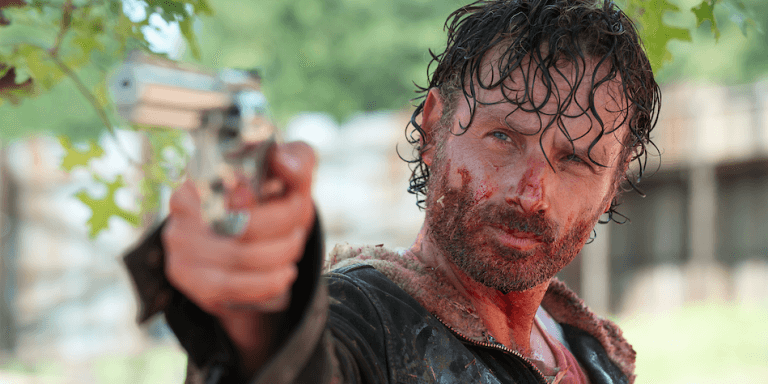 Rick Grimes | AMC
The most important character on The Walking Dead could be on his way out.
While it seems almost impossible to imagine, it looks like Rick Grimes' days on The Walking Dead are numbered. Numerous reports have emerged that Andrew Lincoln will be leaving the long-running series by the end of Season 9.
His departure signals, without a doubt, the biggest change on The Walking Dead so far. But it could begin a tidal wave of other main actors bidding adieu.
Next: Lincoln's longtime co-star could follow him out the door.  
3. Lauren Cohan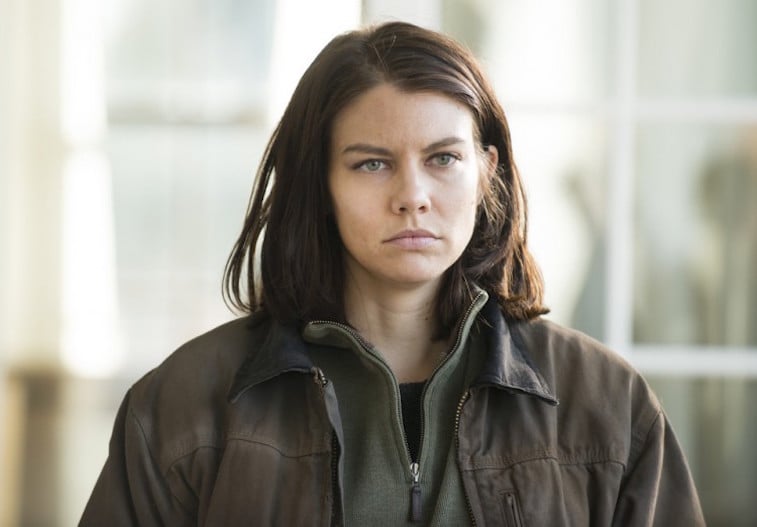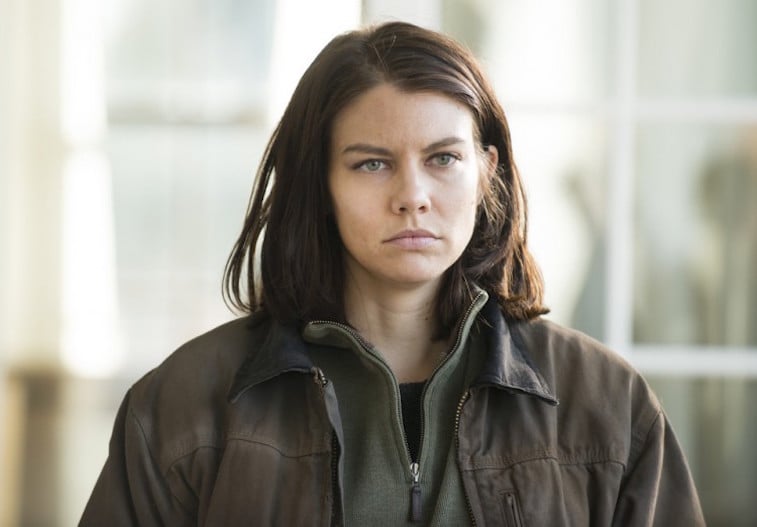 Maggie | AMC
Contract disputes led to her picking up another job.
In spring 2018, speculation surrounding Lauren Cohan's future on The Walking Dead reached fever pitch. The actress eventually settled a contract deal to remain on the series — but it looks like that could be short lived.
Her new ABC series Whiskey Cavalier has been picked up, and according to The Hollywood Reporter, Cohan could appear in just six more episodes of The Walking Dead before leaving for good.
Her character, Maggie, has been a Walking Dead staple since Season 2.
Next: Cohan may not be the only popular actress to leave The Walking Dead.
4. Danai Gurira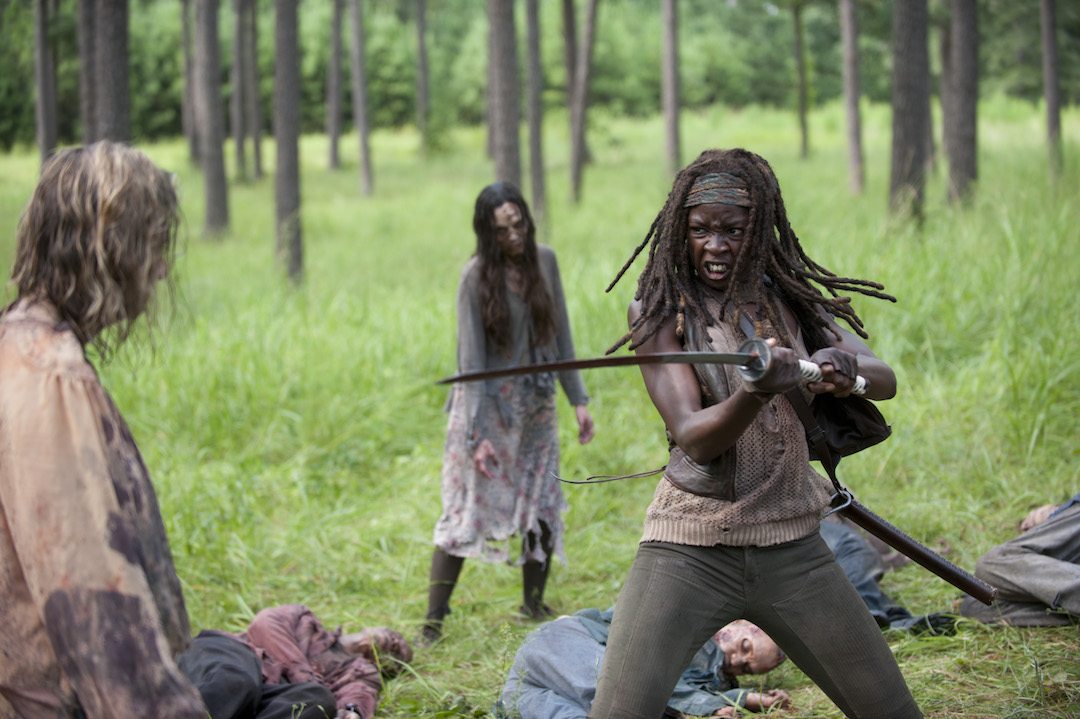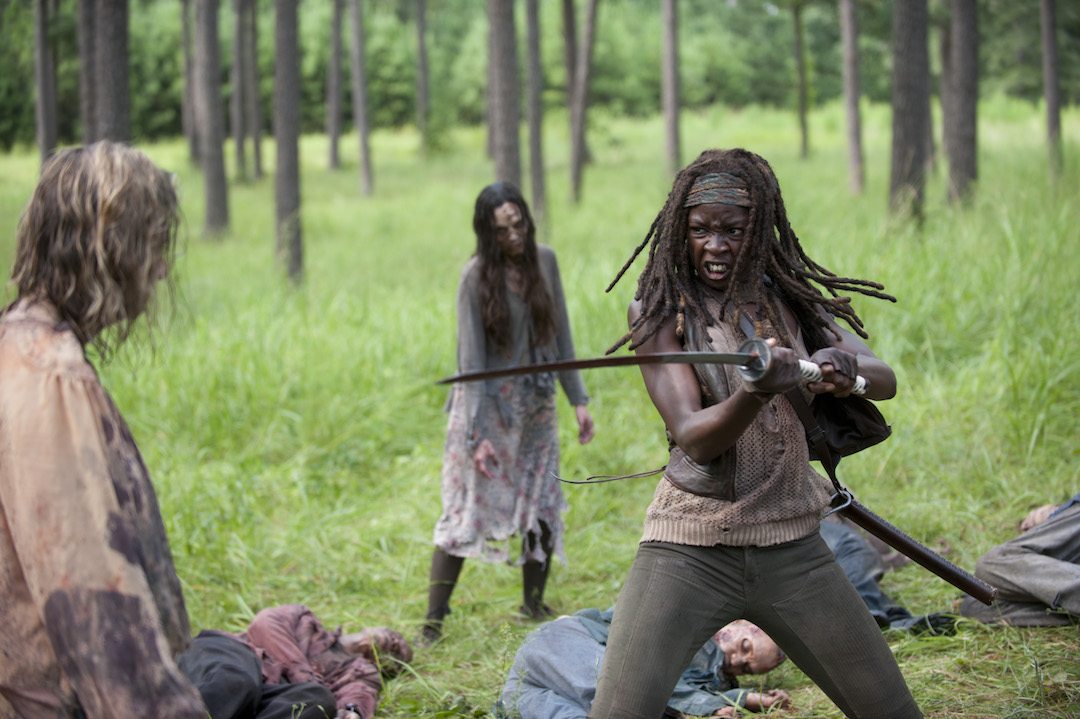 Michonne | AMC
Her career is thriving, with or without The Walking Dead.
Danai Gurira is easily one of the biggest breakout actors from The Walking Dead. And thanks to her scene-stealing role in Black Panther and Avengers: Infinity War, she seems poised to keep her career going long after the show wraps.
But she may be looking for an early exit, too. Gurira hasn't been shy about expressing her sadness over recent storylines on the series. And CBS News reports that her Walking Dead contract will be up at the end of Season 9.
It stands to reason that Gurira could be ready to move on, too. And if so, we may soon be seeing the last of Michonne, a fan favorite since Season 3. 
Next: Some exits might be driven by the story, rather than the actors.
5. Khary Peyton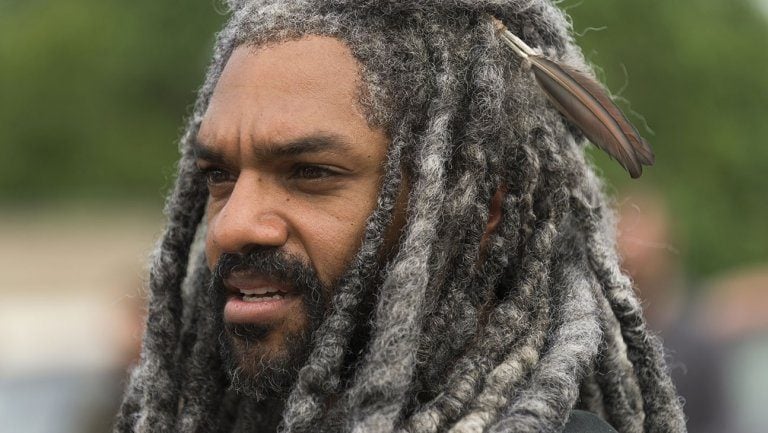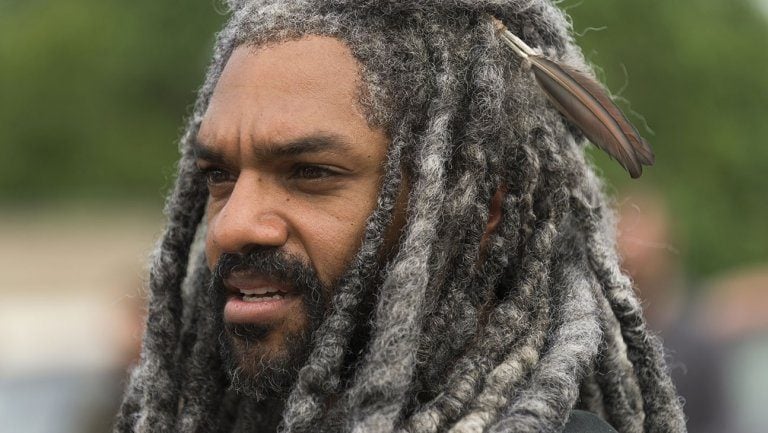 Ezekiel | AMC
He may not get a say in whether his character is written off The Walking Dead.
In a lot of ways, it feels like the behind-the-scenes maneuvering is responsible for shaping how Season 9 will play out. But if The Walking Dead is going to follow its comic book origins, we may see a few other departures that are driven by the storyline.
Take King Ezekiel, who's been monologuing his way through the zombie apocalypse since Season 7. In Robert Kirkman's comics, he's killed by The Whisperers, a group widely rumored to emerge as Season 9's main villain.
If that's the case, Khary Peyton, who plays Ezekiel, may, too, be exiting the series before the season is over.
Next: Peyton's character may not be the only one that perishes in Season 9.
6. Christian Serratos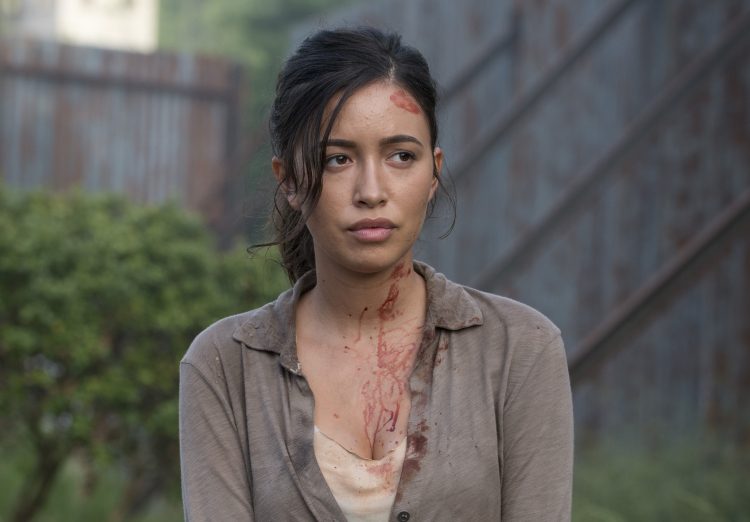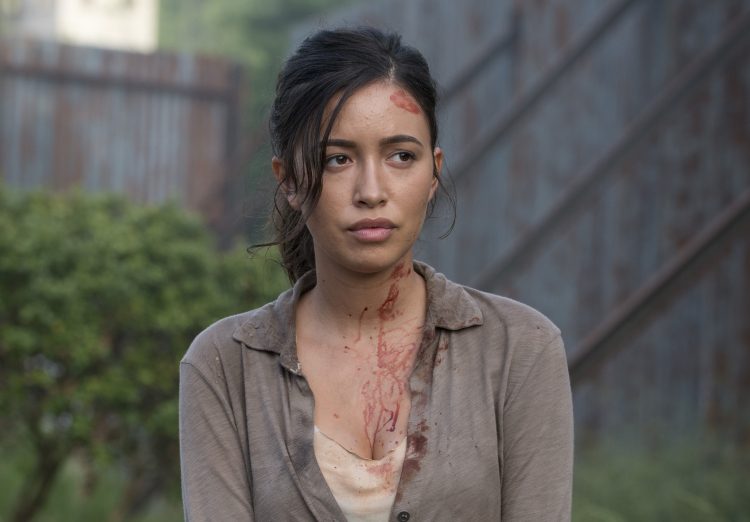 Rosita Espinosa | AMC
At this point, will any characters even be left if there's a Season 10?
Christian Serratos has never truly had a chance to shine on The Walking Dead. Though she's been with the series since Season 4, her character Rosita has mostly been relegated to the sidelines and subplots.
And unfortunately, that may always be the case. In TWD comics, Rosita is also murdered by The Whisperers. And, like Ezekiel, she may be a prime candidate for being killed off if and when villains appear.
Next: One beloved character could emerge as a new leader.
7. Norman Reedus could be set to take the lead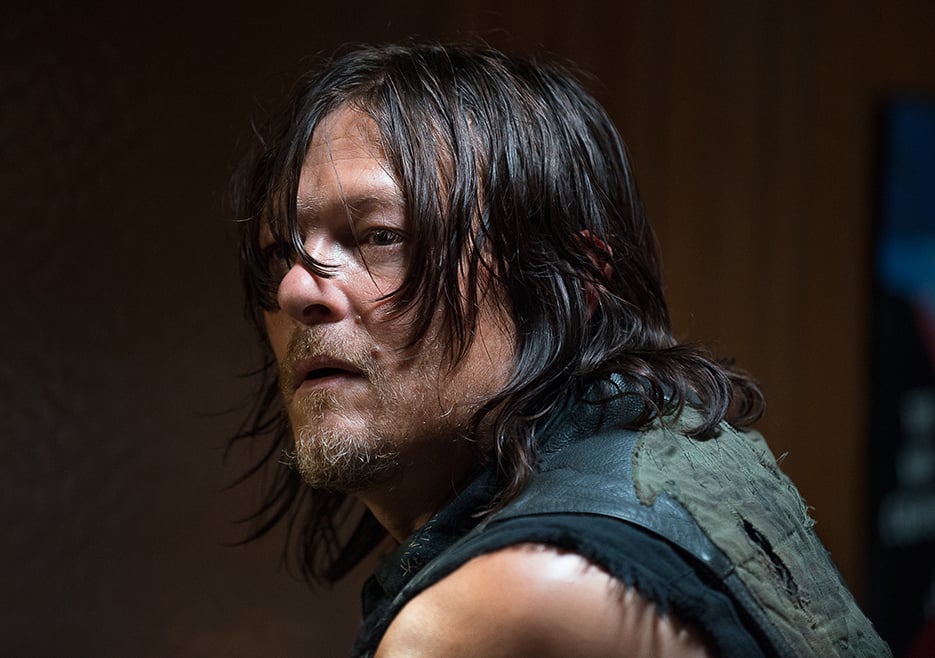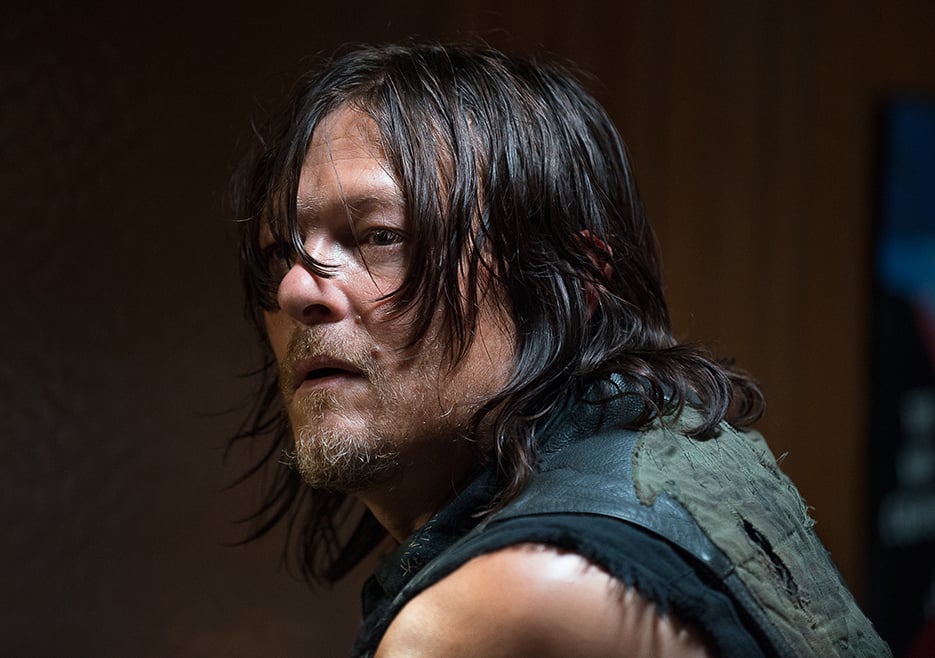 Daryl Dixon | AMC
Is it Daryl Dixon's turn to show he has what it takes?
Since fans met Daryl Dixon early in Season 1, he's been one of The Walking Dead's most beloved characters. And it seems that he may be the one to step up and lead the series' remaining survivors if Lincoln and Cohan depart.
Norman Reedus has reportedly been negotiating a major pay increase for his work in Season 9. And that could, in turn, lead to an increased presence on the series. Daryl is a pretty natural choice to take the reigns if the other stalwart characters leave, after all.
And for his part, Reedus is one of the few actors on the show that doesn't seem particularly inclined to wrap things up.
Next: What does the future hold for The Walking Dead cast?
8. The Walking Dead's future is uncertain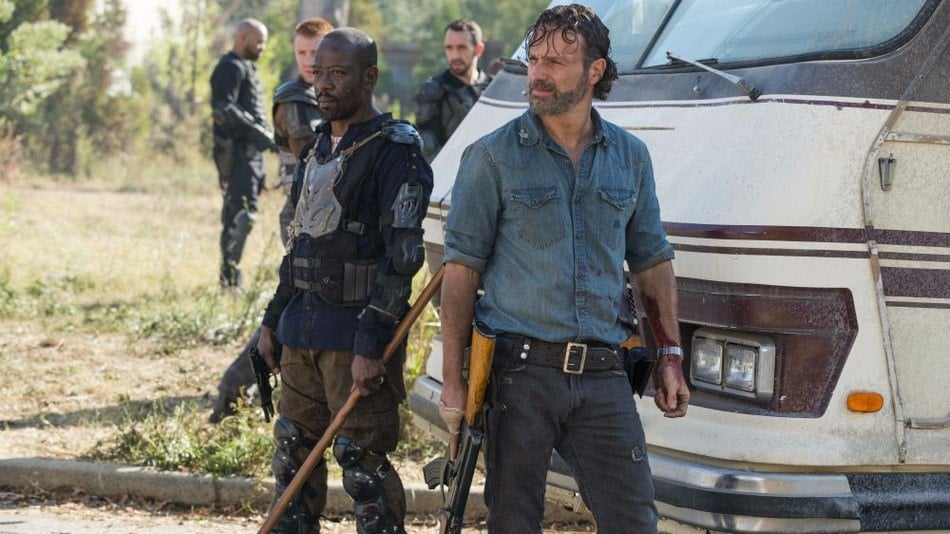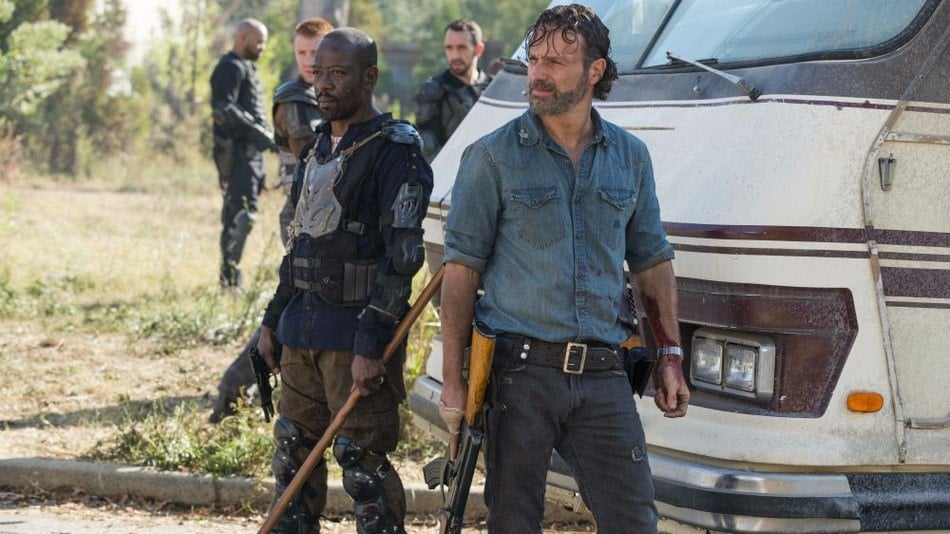 Rick and Morgan | AMC
Will fans watch The Walking Dead without their favorite characters?
With all of the potential upheaval in the coming months, it seems like The Walking Dead could become a considerably different show. And the question then becomes whether it's one fans will want to stick around for.  It's possible that if Lincoln, Cohan and Gurira all decide to leave by the end of Season 9, AMC may choose not to renew the series for Season 10.
And that could be the best thing for the series when it's all said and done.  A show like The Walking Dead has the potential for a long-lasting legacy on network TV. It's proven that a horror series can have real staying power, even in the age of streaming and binge-watching. But that doesn't mean it should wear out its welcome.
Fans have, in many ways, stuck around for the characters, not the endlessly bleak apocalyptic landscape. And if many of those characters are on their way out, it may be time to call it quits. After all, with all the potential exits in Season 9, there won't be many characters for us left to follow.
Follow Katherine Webb on Twitter @prufrox.
Check out The Cheat Sheet on Facebook!
Source: Read Full Article