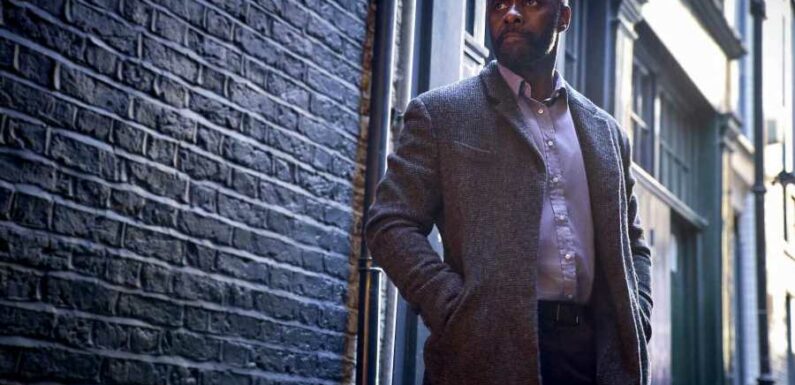 NETFLIX really is this gift that keeps on giving, and this week is no different.
The streaming giant has loads of new movies and TV shows for you to feast on over the next seven days.
What's new on Netflix? Latest releases for March 5 to
March, 11 2023
March 10
Luther: The Fallen Sun
In Luther: The Fallen Sun — an epic continuation of the award-winning television saga reimagined for film — a gruesome serial killer is terrorising London while brilliant but disgraced detective John Luther (Idris Elba) sits behind bars.
Haunted by his failure to capture the cyber psychopath who now taunts him, Luther decides to break out of prison to finish the job by any means necessary.
The film also stars Cynthia Erivo, Andy Serkis and Dermot Crowley, who returns as Martin Schenk.
Read more on netflix
Netflix could be costing you extra every single month – fix your settings now
Popular Netflix murder mystery series cancelled after two seasons
Outlast
A raw survival competition series where 16 lone wolves must outlast each other in the Alaskan wilderness in an attempt to win 1 million dollars.
There is only one rule in this cut throat game: they must be a part of a team to win.
March 8
Faraway
Zeynep Altin is at the end of her tether – she's overworked and underappreciated by her husband, daughter and aging father, and to top it all off, the funeral home has just put her beloved deceased mother in a man's suit instead of her favourite dress.
It's the final straw for Zeynep, who escapes Munich for the Croatian island cottage her mother secretly bought years ago, hoping to get some peace and quiet and find herself again.
Most read in streaming
Netflix fans left 'too scared to sleep' by new horror The Strays
Disney hits back at complaints about Spencer Matthews' gritty documentary
The best new TV to stream next week including Luther: The Fallen Sun
From famous BFs to wild parties, how Suki Waterhouse became an Amazon hit
If only the former owner of the cottage, a rugged islander called Josip, wasn't still living on the very same plot of land.
MH370: The Plane That Disappeared – Limited series
Malaysian Airlines Flight 370 was supposed to be a routine trip: A redeye from Kuala Lumpur to Beijing, with 239 passengers and crew on board.
But shortly after takeoff on a calm 2014 night, MH370 vanished from radar screens for good.
The shocking disappearance of a commercial airliner made headlines, sparked riots, plunged the passengers' next of kin into a nightmare, and generated a global search for answers that never came.
Set across seven countries, this gripping documentary series from RAW uses powerful archives to reconstruct the night of the disappearance, giving viewers the chance to explore three of the most contentious theories about the plane's disappearance.
It also features interviews with family members, scientists, journalists, and the ordinary people around the world who, after nine years, refuse to give up hope of an explanation.
It's a story full of conspiracies and rabbit holes, shadowy figures and official silence – but most of all, it's an opportunity to keep alive the memory of those who were lost in one of the great unsolved mysteries of our time and to keep pushing for answers.
More on Netflix:
March 3
Sex/Life – Season 2
Monique Oliver: Accessory To Evil
Love At First Kiss
Framed! A Sicilian Murder Mystery – Season 2
Next In Fashion – Season 2
March 1
February 28
Too Hot To Handle Germany – Season 1
February 24
We Have a Ghost
Formula 1: Drive To Survive – Season 5
February 22
Murdaugh Murders: A Southern Scandal
10 Days of a Good man
Outer banks – Season 3
February 17
A Girl and an Astronaut – Season 1
Ganglands – Season 2
Community Squad – Season 1
February 16
February 15
The Law According to Lidia Poët – Season 1
African Queens
Full Swing – Season 1
February 14
Perfect Match
In Love All Over Again – Season 1
February 10
10 Days Of A Good Man
My Dad The Bounty Hunter
Your Place Or Mine
February 9
February 8
The Exchange
Bill Russell: Legend
February 3
February 2
February 1
What's on Netflix and Amazon Prime?
Looking for a new Netflix series to binge or the best movies to watch on Amazon Prime? We have you covered…
New on Netflix: The best series and films released every day
The best movies on Netflix to watch right now
The best series to watch on Netflix
The most terrifying horrors to watch on Netflix right now
The best documentaries to watch on Netflix right now
The best comedies to watch on Netflix right now
The best thrillers to watch on Netflix right now
The best kids' shows on Netflix to watch right now
The best movies to watch on Amazon Prime
The best series to watch on Amazon Prime
How can I sign up to Netflix?
The standard package for Netflix is £10.99 per month. This means two devices can be used to watch it at the same time. You can sign up here, and cancel your subscription any time.
To watch content that's only available abroad, head to our pick of the best VPN for Netflix.
Source: Read Full Article