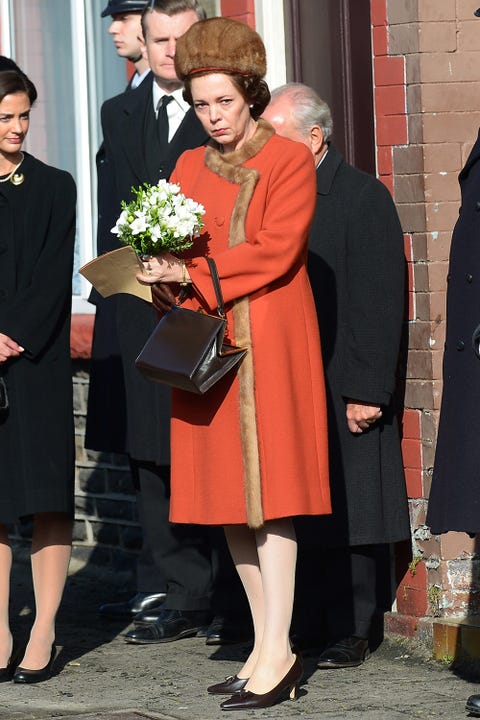 The cast and crew of The Crown are hard at work making Season 3, and though it feels like they're not moving fast enough (I want the new season and I want it now), new photos from set prove the wait will be worth it—particularly for the show's impeccable commitment to historical accuracy.
This week, paparazzi captured star Olivia Colman filming scenes depicting Queen Elizabeth's response to the Aberfan disaster on set in South Wales. Colman, who took over the role of the Queen from Claire Foy for Seasons 3 and 4, looks nearly identical to photographs of her real-life counterpart at the same even—right down to her grim expression.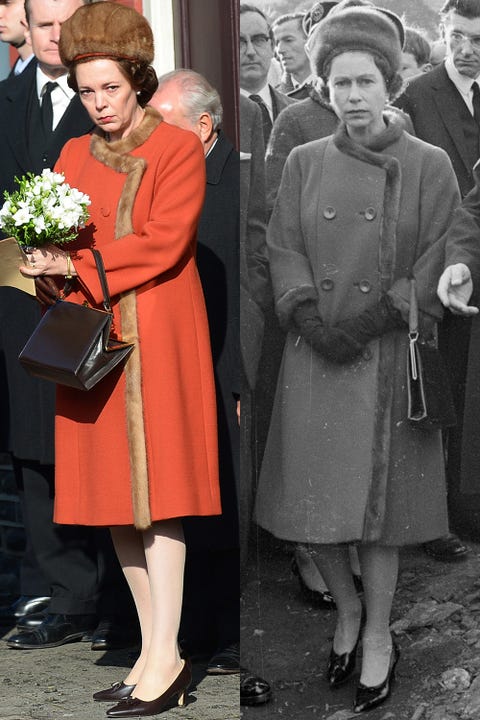 The disaster took place in the tiny Welsh coal mining town of Aberfan on October 21, 1966, when the top of a mining heap broke loose after severe rain fall, causing a landslide which killed 116 children and 28 adults. The BBC describes the tragedy as "the first disaster of its kind to be broadcast live into people's homes." According to ITV, the disaster deeply upset Queen Elizabeth, and her visit eight days later provided immeasurable comfort to the grieving town. "I remember the Queen walking through the mud," one of the mothers told ITV. "It felt like she was with us from the beginning." Another grieving mother said, "They were above the politics and the din and they proved to us that the world was with us, and that the world cared."
Tobias Menzies, who plays Prince Philip, was also on the Aberfan set in South Wales, filming scenes of a funeral procession.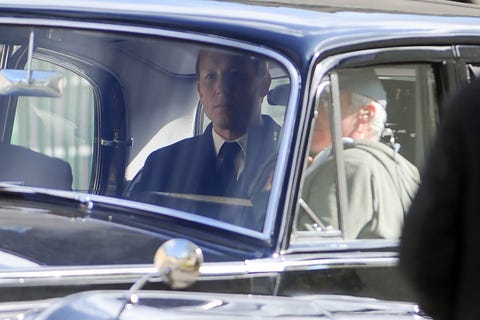 The Crown Season 3 will premiere on Netflix in 2019.
Source: Read Full Article