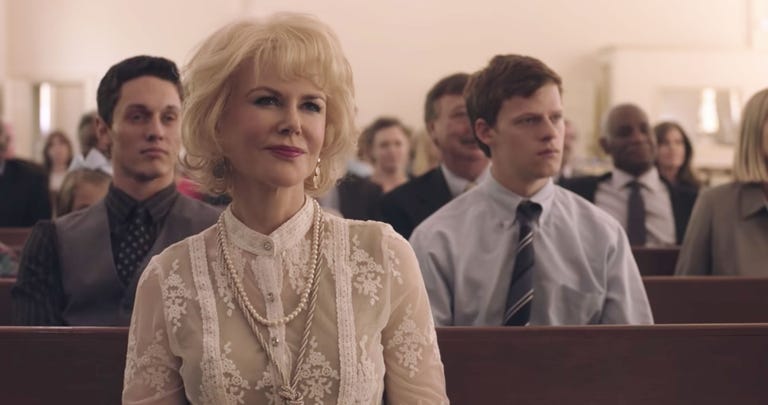 In the new movie "Boy Erased," based on the book by the same name, a young man growing up in a super religious home is sent to gay conversion therapy by his parents, played by Nicole Kidman and Russell Crowe. The trailer, released today, shows what that's like for Jared, their son, played by Lucas Hedges.
It opens with Russell Crowe, playing the father, explaining to Jared that he can't live under their roof if he chooses to defy their religion in such an outright way.
"Jared, I want you to do well," he says in the clip. "I want you to have a great life. I love you. But we cannot see a way that you can live under this roof if you're going to fundamentally go against the grain of our beliefs."
They send Jared to something called the "refuge" program, where the director says you "cannot be born a homosexual, this is a lie" and "God will not love you the way that you are."
The rest of the trailer shows the intensity of the "refuge program," which includes physical abuse. Kidman's character appears to have a change of heart after realizing what the program entails.
"They say sometimes you've got to hurt a child in order to help them," she says. "But a mother knows when something isn't right."
"Boy Erased," which is based on a true story, hits theaters November 2. You can buy the original book here. BUY NOW
Follow Emma on Instagram.
Source: Read Full Article