Fox News regularly claims the throne for viewership ratings; they almost always fill up the majority of the top five spots against their competitors. While their conservative hosts have received backlash for their comments, they somehow keep viewers coming back for more.
Whether they've left the network due to controversy or their careers are still going strong, these are the most popular Fox hosts of all time, in no particular order. One controversial figure was named the most popular Fox News host in history (page 9).
1. Shepard Smith
Shepard Smith | Fox News
Many fans of Fox News have voiced their distaste for Shepard Smith's support of same-sex marriage, belief in climate change, and defense of CNN.
Despite the backlash for his more liberal-leaning opinions, Shepard Smith Reporting is gaining viewers on the leading conservative news network. Typically averaging about 1.43 million total viewers, the third quarter of 2017 saw his viewership rise 19%.
Next: This show was rated No. 1 among its competitors.
2. Hosts of Outnumbered
Left: Andrea Tantaros smiling brightly | Jamie McCarthy/Getty Images, Center: Harris Faulkner in a stunning gown | Tasos Katopodis/Getty Images, Right: Sandra Smith in a black gown. | Nicholas Hunt/Getty Images
With Andrea Tantaros, Harris Faulkner, and Sandra Smith as the Outnumbered hosts, the Fox News talk show's viewership has skyrocketed. In April 2016, it rated No. 1 among its competitors. Even though it airs during the day, it still racked up 1.467 million viewers. Over 345,000 of the viewers landed in the key demo between ages 25 and 54.
Next: This host's faithful fans stuck around through ups and downs.
3. Neil Cavuto
Neil Cavuto | Daniel Boczarski/Getty Images
Fox's Neil Cavuto may have been out on a three-month medical leave in 2016, but his viewers stuck around for his return to hosting. In fact, Your World with Neil Cavuto marked his best week in ratings, with 1.66 million viewers and 272,000 news demo viewers.
In October 2017, Cavuto went against a typical Fox News practice on Your World and called out Donald Trump's behavior:
I know some admire a president who speaks his mind, but some of your tweets alone are making the people you need run for cover. It's not that some of your ideas aren't sound — they are. It's that, increasingly, this erratic behavior is making me wonder whether you are.
Next: This host stood up against her harasser — and got fired.
4. Gretchen Carlson
Gretchen Carlson | Astrid Stawiarz/Stringer
Although Gretchen Carlson is no longer associated with Fox News, she averaged 1.7 million viewers (with 292,000 adult viewers age 25 to 54) while hosting The Real Story. Carlson took the show over for its 2013 premiere after filling an anchor spot for seven years on Fox and Friends.
However, Roger Ailes fired Carlson in July 2016, following her sexual harassment allegations against him. Ailes said he let her go due to poor ratings. However, Carlson revealed the true reason in her lawsuit. CinemaBlend stated, "Her suit claims that she refused Ailes' sexual advances and was let go from the network as a direct result."
The suit was settled for $20 million. Fox News even issued an official apology to Carlson and dropped Ailes following the allegations.
Next: She's become a go-to for interviews with Trump.
5. Ainsley Earhardt
Ainsley Earhardt | Dario Cantatore/iStock/Getty Images
Host Ainsley Earhardt has become a prominent name in the Fox News community. With a 60% approval rating on Ranker, she's now the "go-to for interviews with the president and his family," according to Business Insider.
In her Fox News career, she's co-hosted a number of shows, including Fox and Friends. She also hosts her own segment, Ainsley Across America, during Hannity.
Next: Give them a high "five" for their great ratings.
6. Hosts of The Five
The Five | Roy Rochlin/Getty Images
One of Fox News' biggest shows, The Five is hosted by Jesse Watters, Kimberly Guilfoyle, Greg Gutfeld, Dana Perino, and Juan Williams. In the second quarter of 2017, The Five brought in 2.47 million viewers and 508,000 in the 25 to 54 age group.
Next: This beloved host charmed Fox News fans.
7. Jenna Lee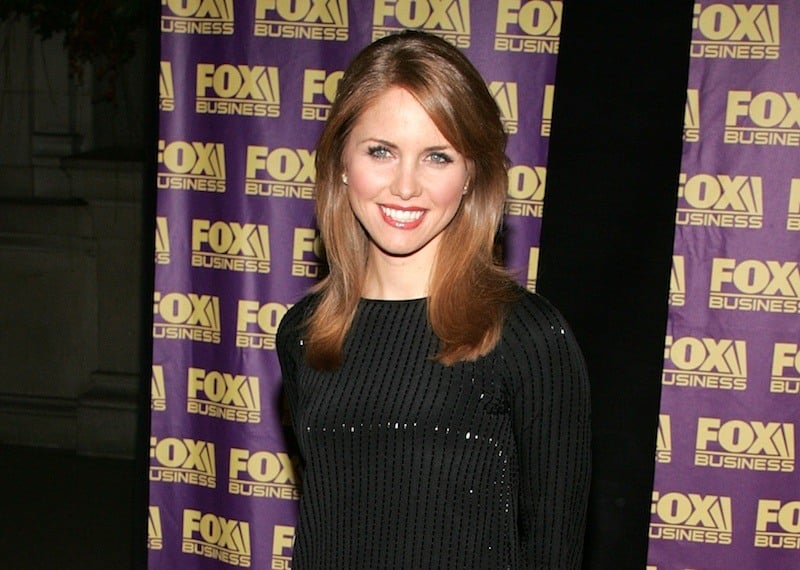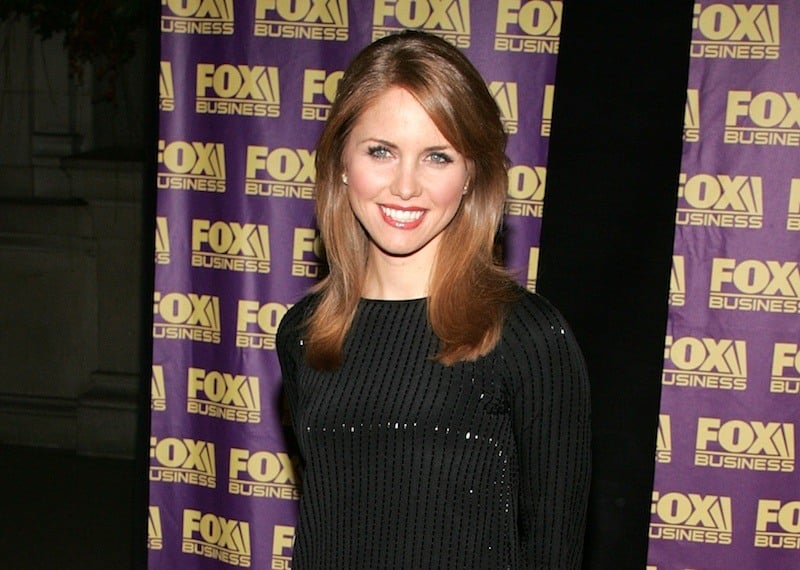 Jenna Lee | Bryan Bedder/Getty Images
In June 2017, Jenna Lee announced she was leaving Fox News after 10 years. She made her announcement live on air, stating that "it's been an honor and a true privilege to serve as your anchor." She received well wishes from viewers and colleagues on Twitter upon her departure from co-hosting Happening Now with Jon Scott.
Lee and Scott saw Happening Now become one of the top Fox News shows for years, with a 74% approval rating from Google users.
Next: This host was so popular he got more airtime.
8. Bret Baier
Bret Baier | Fox News
Special Report with Bret Baier "is so popular that Fox News recently added a Sunday version," according to The Wrap. The viewership ratings reflect the popularity of the show, with 2.34 million tuning in during the second quarter of 2017.
Next: This familiar face has had the best ratings on all of Fox News.
9. Bill O'Reilly
Bill O'Reilly | Slaven Vlasic/Getty Images
Popular TV host Bill O'Reilly may have led in Fox News viewership ratings with The O'Reilly Factor, but he's now better known for the sexual harassment charges against him. He was fired from Fox News in April 2017 after The New York Times "detailed his history of settling harassment claims," according to Variety.
In October 2017, it was revealed that O'Reilly settled a sexual harassment lawsuit with Lisa Wiehl, a former Fox News legal analyst, in the amount of $32 million. The Times disclosed that Fox News originally signed O'Reilly back on one month after the settlement, with a renewed four-year contract for $100 million.
Next: This assertive host put Donald Trump on the warpath.
10. Megyn Kelly
Megyn Kelly may not be a part of the Fox News lineup anymore, but she'll always be known for her 12 years with the network. The Kelly File was "the second-most watched show on Fox News" in April 2016, according to The Wrap.
Her departure from Fox News wasn't without controversy. Trump infamously tweeted multiple insults toward Kelly, including, "Everyone should boycott the @megynkelly show. Never worth watching. Always a hit on Trump! She is sick, & the most overrated person on tv."
In September 2017, Kelly was invited onto The Ellen DeGeneres Show, where she explained why she left Fox News. She claimed that it wasn't just because of Trump's tweets. It was a result of the country being "so divided right now" and "so political."
Now hosting Megyn Kelly Today on NBC, Kelly called out Fox News in October 2017. She asserted that she complained to Fox News about O'Reilly, and no action was taken. O'Reilly ridiculed her for coming forward about being sexually harassed by Roger Ailes in her memoir, Settle for More.
Kelly stated on Today, "The abuse of women, the shaming of them, the threatening, the retaliation, the silencing of them after-the-fact. It has to stop."
Next: Forbes deemed this host "the king of cable news."
11. Tucker Carlson
Tucker Carlson | Rob Kim/Stringer/Getty Images
With O'Reilly out, Tucker Carlson took over The O'Reilly Factor's 8 p.m. time slot. Tucker Carlson Tonight has brought in a younger audience, with a 16% increase in viewers age 25 to 54 during the second quarter of 2017.
In May 2017, Tucker Carlson Tonight was the "highest rated hour in cable news," according to Forbes. 2.67 million viewers tuned in, leading Forbes to deem Carlson "the king of cable news."
Next: She has also hosted numerous shows for the network.
12. Martha MacCallum
Martha MacCallum | Fox News
Over Trump's first 100 days in office, Martha MacCallum was the host of The First 100 Days. During the first quarter of 2017, her show gained the most viewership in Fox News history during the 7 p.m. weeknight time slot.
Once Trump's first 100 days were up, so was her show. However, she was clearly well-received by her viewers, so Fox News gave her a new show during the same time slot, called The Story with Martha MacCallum. Viewership jumped 13% in total viewers to 2.04 million. It also jumped 39% in the age 25 to 54 demo to 398,000 viewers.
She also co-anchored America's Newsroom with Bill Hemmer from 2010 until she was appointed to The First 100 Days.
Next: This time slot worked for the program.
13. Sean Hannity
Sean Hannity  | Michael Kamm/Getty Images
During the second quarter of 2017, Hannity's viewership brought in a solid 2.51 million. However, the return to the 9 p.m. time slot has proven to work even better for Sean Hannity.
In September 2017, Deadline reported that Hannity's first week back at the primetime show averaged 3.5 million viewers with 713,000 viewers in the news demographic.
Next: This host was a top Fox News anchor for 14 years.
14. Greta Van Susteren
Greta Van Susteren | Jason Merritt/Getty Images
On the Record with Greta Van Susteren hit one of the top five most-watched cable news programs on Fox News. However, that didn't prevent her abrupt removal from the network. She was one of their top anchors for 14 years, but after she attempted to renegotiate her contract, Fox News' chairman Rupert Murdoch wasn't pleased.
Van Susteren was planning to leave the network on her own accord, but Murdoch pulled her off the air without the chance to say goodbye.
MSNBC gave Van Susteren another chance with a new show, For the Record with Greta. Van Susteren was booted from the network after only six months due to low ratings, and she was replaced by Ari Melber.
Next: Van Susteren's Fox News replacement shocked in ratings.
15. Brit Hume
Brit Hume | Fox News
Following Van Susteren's departure from Fox News, Brit Hume took over On the Record. Ratings immediately rose a shocking 83% from the same day the previous year in key demo viewers age 25 to 54, adding up to 429,000 people tuning in. The new host brought in a recorded total of 2.4 million viewers.
Hume said of Van Susteren's abrupt exit, "I count Greta a friend and I'm sorry to see her go."
Read more: Celebrities Who Dissed Megyn Kelly
Check out The Cheat Sheet on Facebook!
Source: Read Full Article