Rumors that The Real Housewives of New York City could experience a significant cast shakeup may actually be true.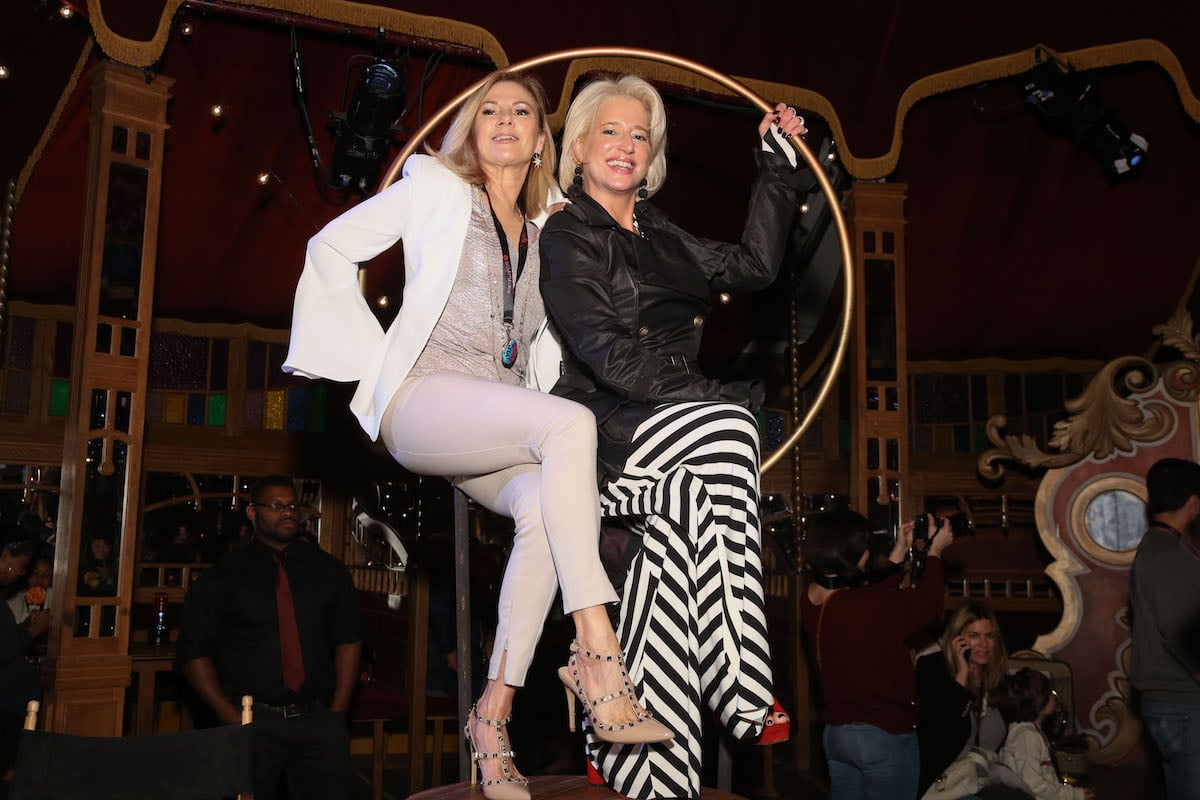 First Dorinda Medley announced she was leaving the series. She posted her announcement on Instagram thanking Bravo and the cast for her years on the series. As fans grappled with the aftershocks of Medley's announcement, Ramona Singer quietly removed the RHONY apple from her Instagram bio. Hours later Singer re-added RHONY to her bio and has remained quiet.
Singer is one of the last remaining original cast members on the franchise and her departure would somewhat mirror the shocking cast firings on The Real Housewives of Orange County. Original cast member Vicki Gunvalson and Tamra Judge were cut after season 14.
'Housewives' podcaster says more departures could be coming
David Yontef, Housewives superfan and podcast host of Behind the Velvet Rope says he wouldn't be shocked if more cast members joined Medley.
"For everyone asking is this the end of the RHONY cast shake ups, I say first and foremost, I don't work for Bravo," Yontef clarified to Showbiz Cheat Sheet.
But, "It wouldn't shock me if one more person were added to the list but as is, replacing Tinsley and Dorinda would bring about a completely new show that people would be thrilled to watch," he said. "I have been saying this on my Behind The Velvet Rope Podcast for the past several months that an RHONY cast shakeup was inevitable after this season."
"Let's not forget that Tamra announced her departure a week-ish after Vicki," he recalled. "One thing is for certain, Leah is not going anywhere, Luann is so malleable and could jive with any cast and Sonja is the 'Straw That Stirs the Drink.' I think Ramona is reality TV gold. Hopefully, this is the end of the cast changes, but it wouldn't shock me either way."
Carole Radizwill says Dorinda Medley was 'let go'
Carole Radziwill from RHONY tweeted that Medley was "let go" because she told the truth. "Dorinda was only "real" HW," she wrote. "So no more truth telling too. Trust me that's a main reason cast is let go. Telling the truth & exposing fake cast members & their storylines & how its all manipulated by production. I will never tire of saying I told you so about Trump, and this."
A fan wondered what the cast would be like if they were all being real. "You will never know," Radziwill responded. "But sometimes the truth is crazier than fiction. Look what's happening in the White House."
In Medley's Instagram announcement she said all good things must come to an end. "But all things must come to an end," she wrote. "This was a great outlet for me to heal when my late husband Richard passed away. I have met so many interesting people and learned so much about myself, about life and about women along the way."
Source: Read Full Article