Kathryn Dennis from Southern Charm revealed she met Thomas Ravenel at Leva Bonaparte's nightclub, Republic. "That is the first night we ever met," Dennis said, showing Madison LeCroy a throwback photo on her phone. "Literally the first time we ever met."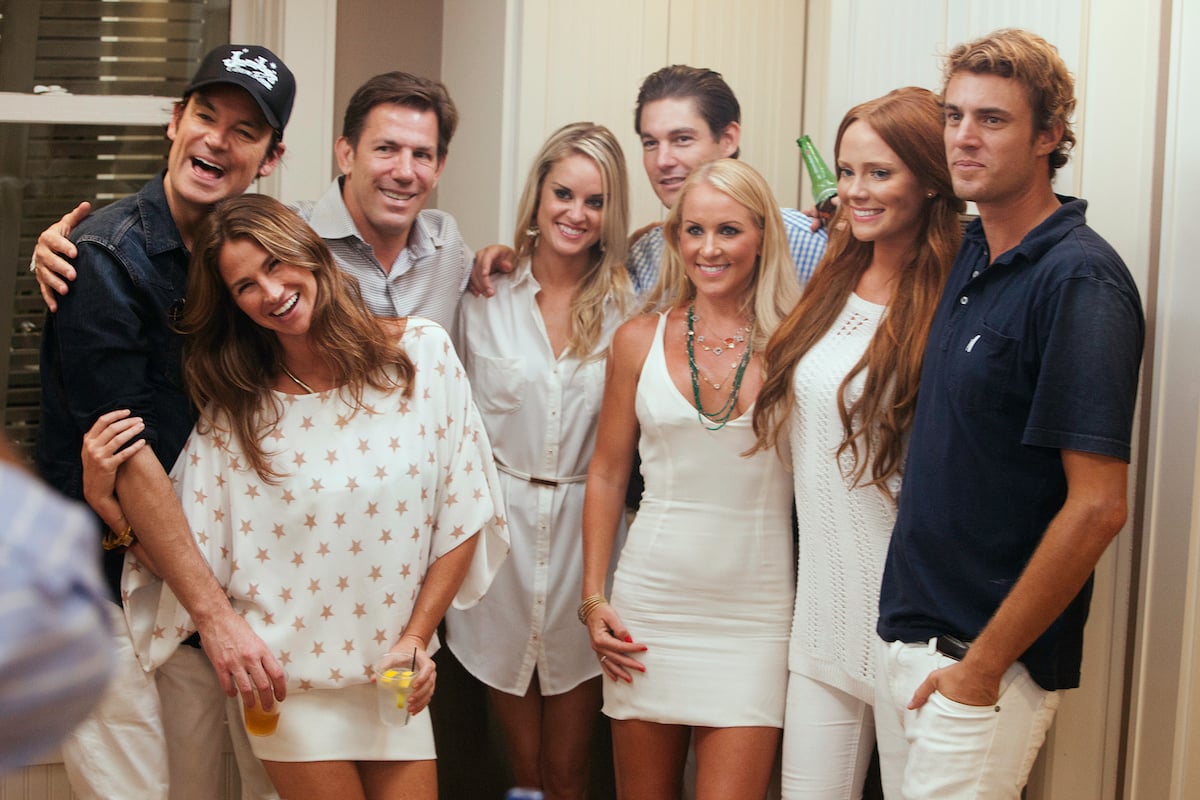 "For me it was a big time in my life," Dennis said in a breakout interview during the "Secrets Revealed" episode. "Because I feel like my life really took a different turn than it could have taken back then."
Is T-Rav banned from Republic?
Craig Conover recalled where Ravenel got "head-butted" at the establishment too. "Oh my God, that's right," Dennis exclaimed. "He got head-butted here!" The cast admitted that Shep Rose got bounced from the club in the past, but what about Ravenel? Is he still welcome at the nightclub?
Ravenel is actually banned from a slew of restaurants and bars in Charleston. In fact, an actual "T-Rav safe zones map" was created about a decade ago when Ravenel and a local bar and restaurant owner got into a serious smackdown. Ravenel is banned from a slew of establishments in Charleston, but it appears that Republic is not on the list.
Bonaparte's other businesses, Bourbon N'Bubbles, and Mesu are also apparently open to Ravenel. But surrounding establishments are considered to be "T-Rav Safe Zones."
The 'T-Rav Safe Zones' map was created from a heated dispute
Cameras captured an angry side of Ravenel, especially when he lashed out at the cast during a dinner party. Apparently, he also got into a heated battle with Craig Nelson, the owner of Charleston bar, Proof. Nelson dished about how the longtime feud started.
"Thomas and a friend were at the bar and they were inebriated and loud," Nelson told Charleston City Paper. "In the middle of dinner, Thomas walks up to our table and says he's going to beat my ass." Nelson believes Ravenel mistook him for a complaining patron and Ravenel yelled in Nelson's face.
"It was so bizarre. My wife and I knew him from working in F&B, but we weren't hugely fond of him," Nelson added. "And when he finally left Sushi Hiro, the entire restaurant applauded." Other Charleston bars and restaurants learned about the dispute and banned Ravenel, which lasted for more than a decade.
Ravenel tried to rectify the situation and claimed that Nelson was still angry. "We used to be buddies and I could go into Proof, so I went in there and I said, 'You're still angry. You need to forgive me," Ravenel said about Nelson to Charleston City Paper. "Forgiveness is a gift you give yourself. Then he goes crazy and starts yelling at me telling me not to give him unsolicited advice." 
No word on if the ban was finally lifted once the pandemic struck or if business owners are sticking to keeping Ravenel out. At least he can still go to Republic.
Source: Read Full Article