Even for the best actors in the world, it's often difficult to consistently find great work for many decades. After all, Hollywood executives are always looking for new, young talent.
But there are some performers who have been lucky enough to have had incredibly lengthy careers lasting decades upon decades, from when they were very young into their old age. Some have been at it so long that they have gone from starring in classic films to starring in modern sitcoms.
Here's a look at some of those great actors who have had historically long careers. This won't be an exhaustive list, and it will only include actors who are still living.
14. Tippi Hedren — 67 years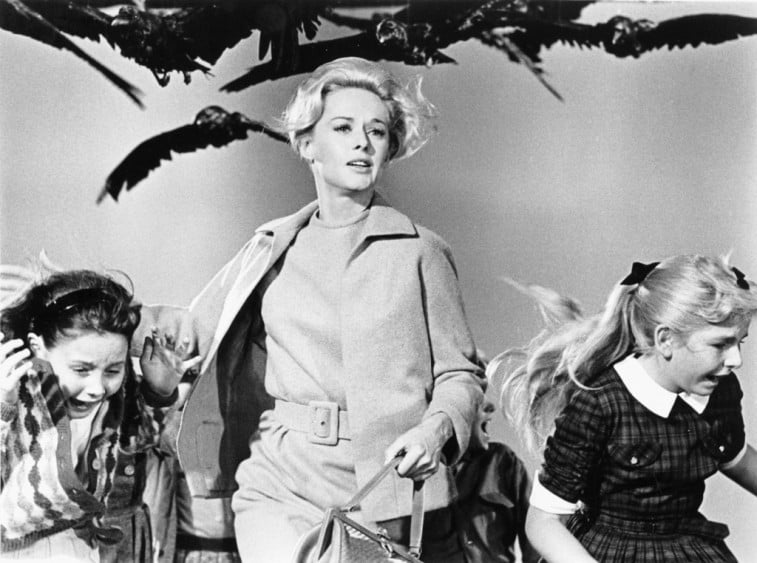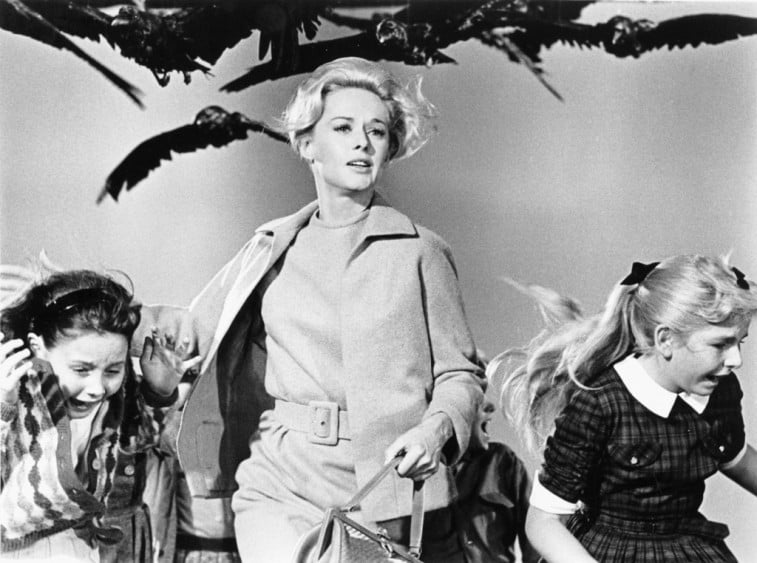 Tippi Hedren and kids running from birds in The Birds | Alfred J. Hitchcock Productions
Tippi Hedren, known primarily for starring in Alfred Hitchcock's classic films The Birds and Marnie, is now 88 years old, and she has not retired from acting.
In recent years, you may have seen her on TV shows like Raising Hope or Cougar Town. She also lent her voice to an episode of the TV show Batman: The Brave and the Bold.
Hedren's most recent credit was for the 2017 movie The Ghost and The Whale. Her first credit was for the 1950 film The Petty Girl, meaning she has been acting for 67 years now.
Next: This actress also starred in a classic Hitchcock film.
13. Eva Marie Saint – 67 years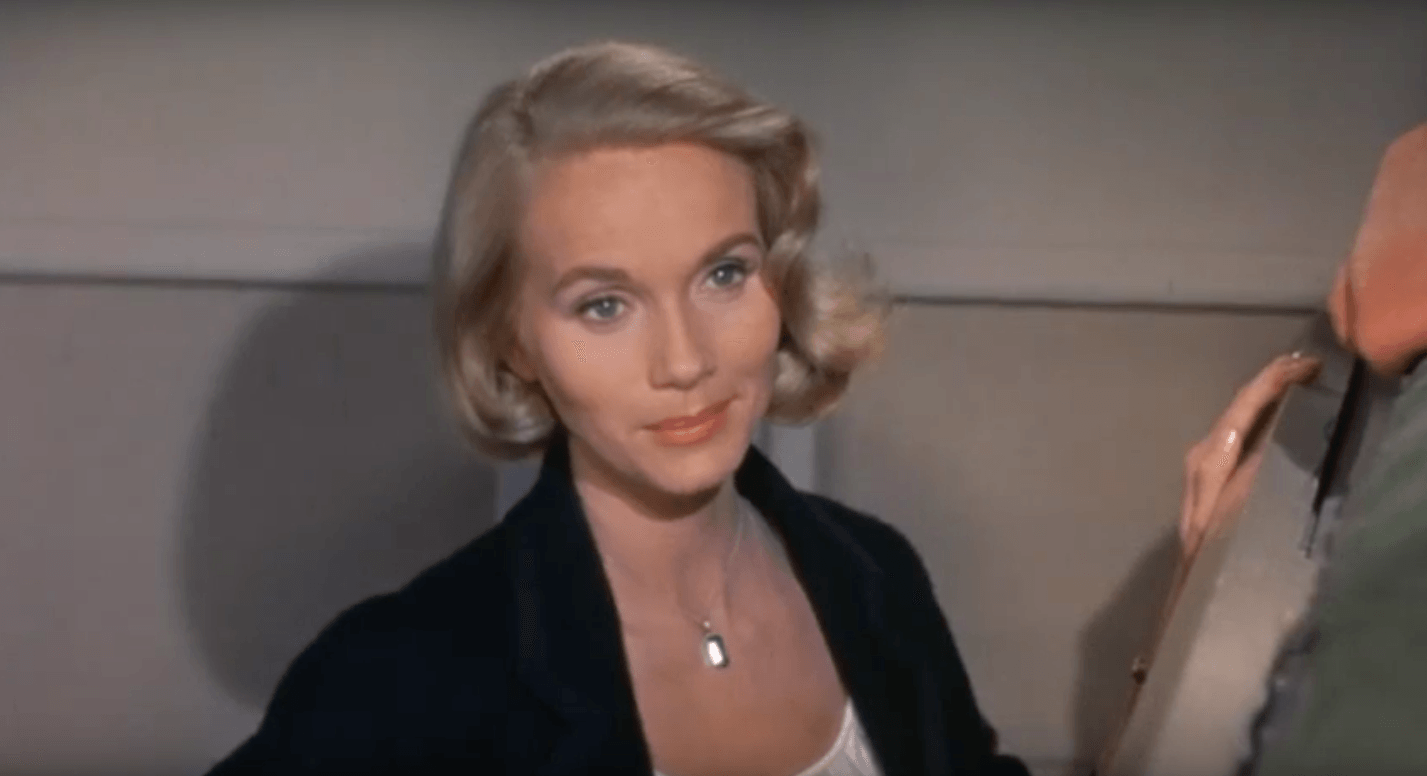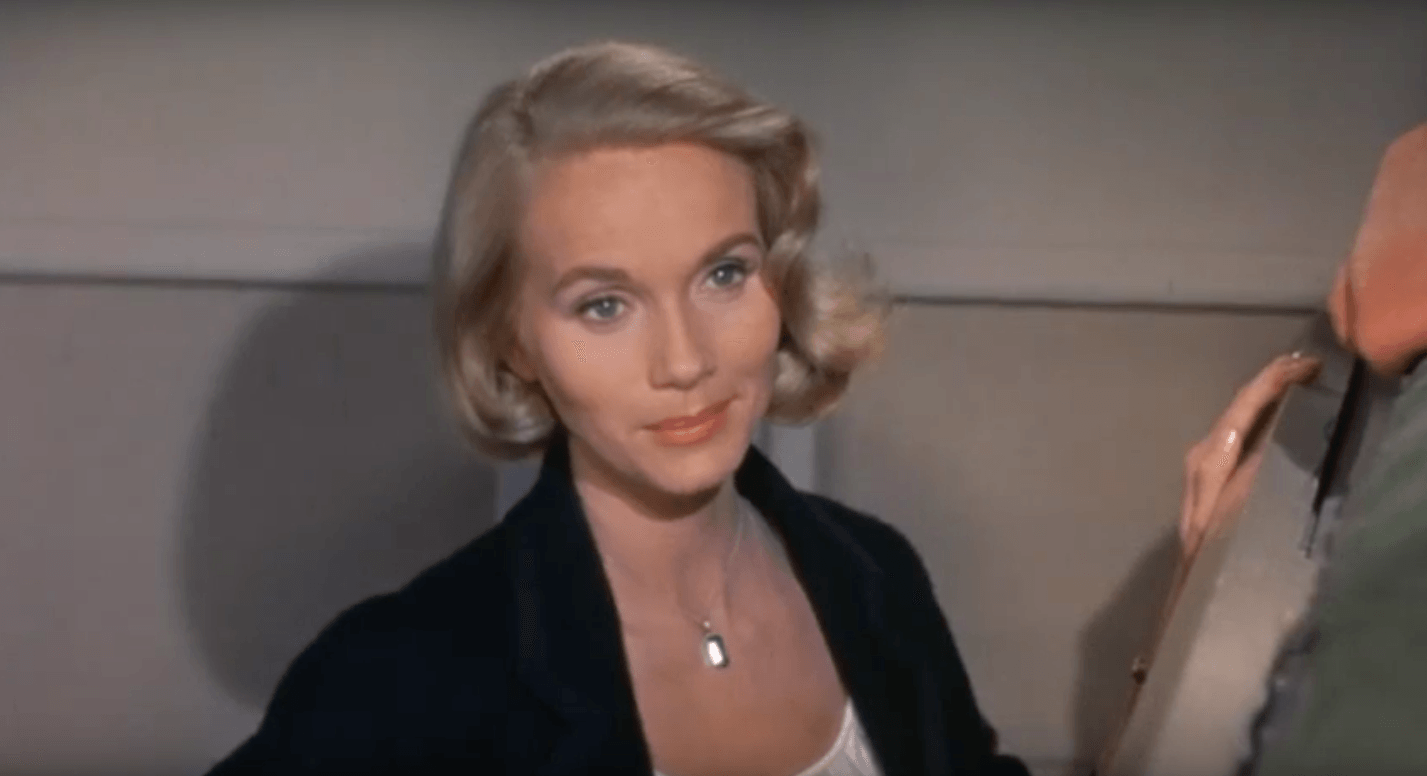 Eva Marie Saint in North by Northwest. | Warner Bros.
Eva Marie Saint starred as Eve in North by Northwest and as Edie in On the Waterfront, two of the greatest films ever made. She is now 93 years old, and she has continued to act in some recent projects.
Saint's first role was in a 1947 short called This Is the Life. But her most recent role was as Katara in The Legend of Kora; she voices the character who Mae Whitman voiced in Avatar: The Last Airbender. She also appeared in 2014's Winter's Tale, and before that, she was Martha in Superman Returns.
With her first credit in 1947 and her most recent credit in 2014, that's an amazing 67-year-long career for Saint.
Next: This actress currently does an incredible job on a modern sitcom.
12. Rita Moreno — 68 years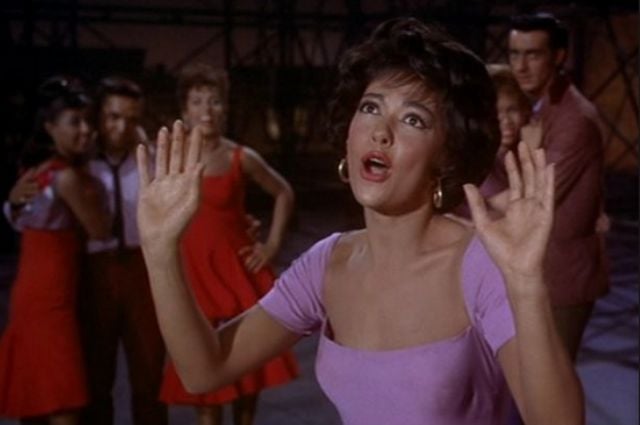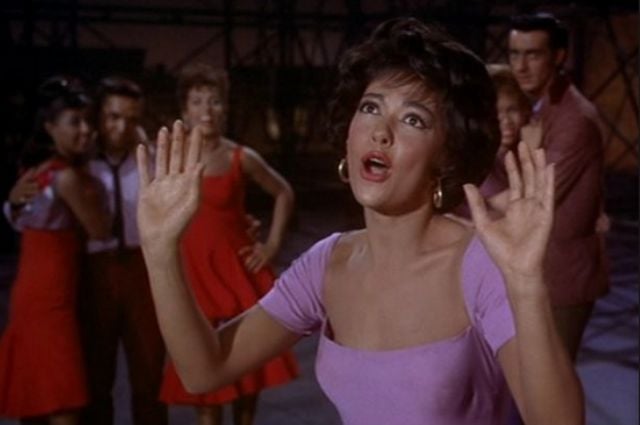 Rita Moreno in West Side Story | The Mirisch Corporation
At 86 years old, Rita Moreno absolutely steals every single episode of Netflix's One Day at a Time. Before One Day at a Time, Moreno has had such an unbelievable career that she's one of only 12 people to have an EGOT. Her most famous role is probably Anita in West Side Story. But she also starred in films like Singin' in the Rain and TV shows like The Electric Company.
In addition to her role on One Day at a Time, Moreno has also appeared on a number of other modern comedies including Jane the Virgin and Grace and Frankie. With her most recent acting credit being Season 2 of One Day at a Time, and her first credit coming in 1950, her career has now lasted 68 years.
Next: This actor is well known both for films released in the 1950s and films released in the 2010s.
11. Max von Sydow — 69 years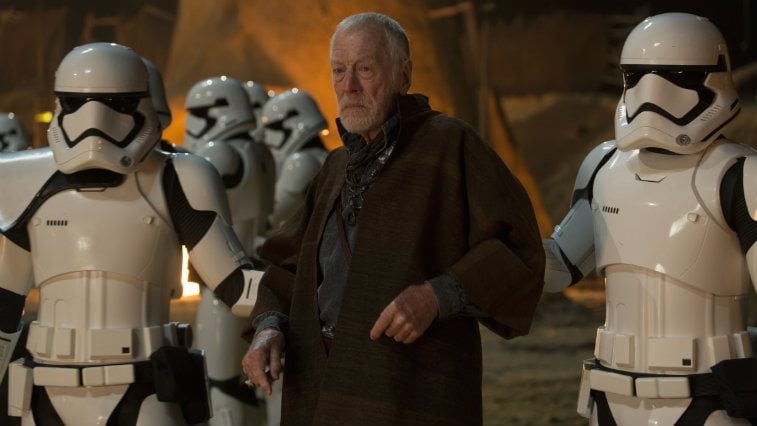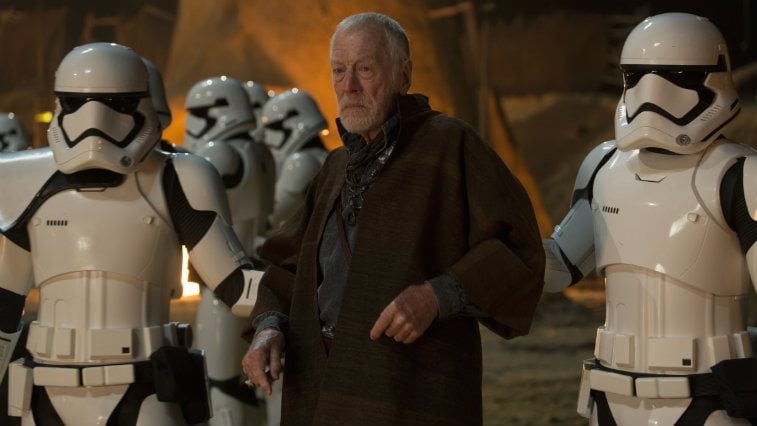 Max von Sydow in Star Wars: The Force Awakens | Lucasfilm
Actor Max von Sydow is as well known for his modern roles as for his more classic ones. These days, you probably recognize him as playing Lor San Tekka in Star Wars: The Force Awakens or the Three-Eyed Raven on Game of Thrones.
But he's been acting since 1949, with his first credit being for the film Only a Mother. It didn't take long for von Sydow to land one of his most iconic roles, though: Antonius Block in 1957's The Seventh Seal. He's also known for playing Father Merrin in The Exorcist.
With von Sydow's most recent credit coming in 2018, he's been acting for 69 years now.
Next: This actress voices one of the great Disney villains of all time.
10. Pat Carroll — 70 years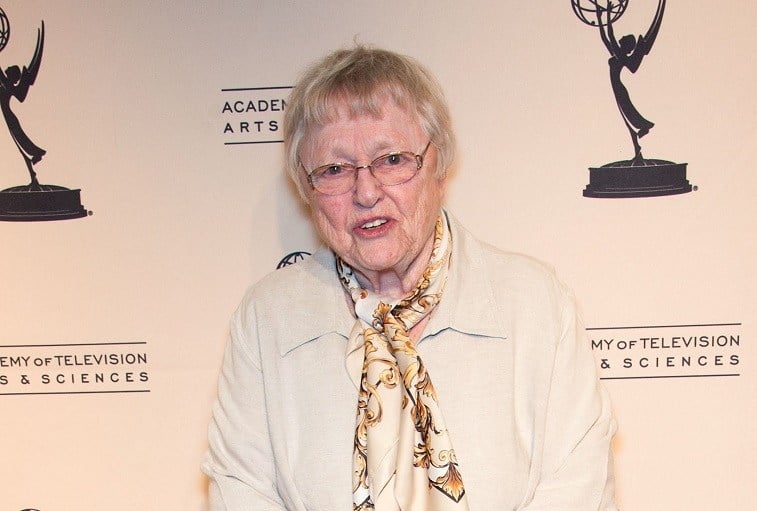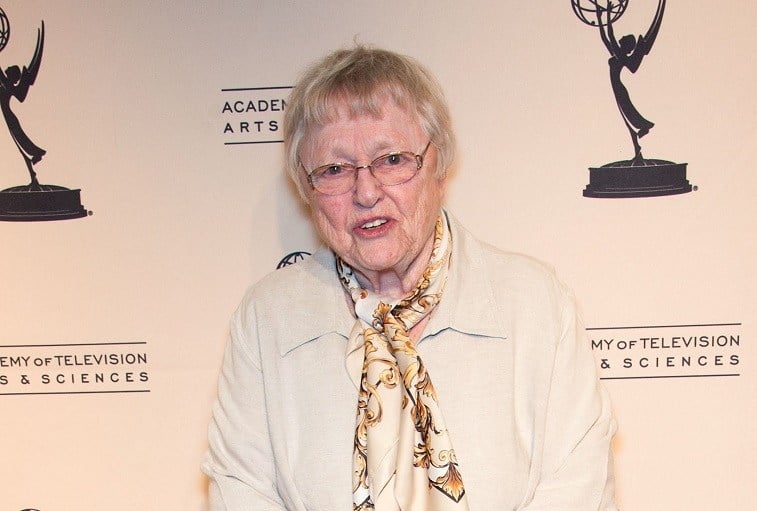 Pat Carroll | Valerie Macon/Getty Images
You may not recognize Pat Carroll's name or face, but you certainly recognize her voice: she played the villain role of Ursula in The Little Mermaid, also reprising that character in the sequel and for video games and TV shows.
Carroll had already been working in Hollywood for four decades prior to the 1989 Disney film; she appeared in shows like Police Story, Laverne & Shirley, and Superman, usually just for one episode.
Though she is now 90 years old, Carroll continues to work, with her most recent credit being on a 2018 episode of Tangled: The Series; she voices Old Lady Crowley.
Next: This legendary comedic actor has been in some of the great shows of all time, and he's in a new movie in 2018. 
9. Carl Reiner — 70 years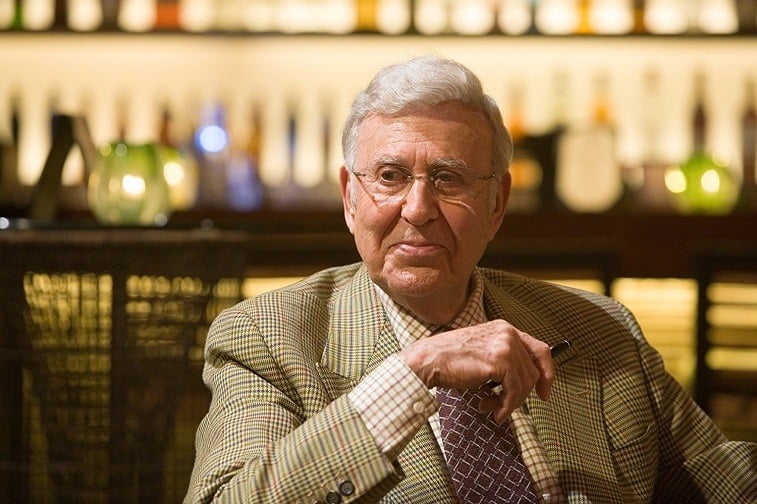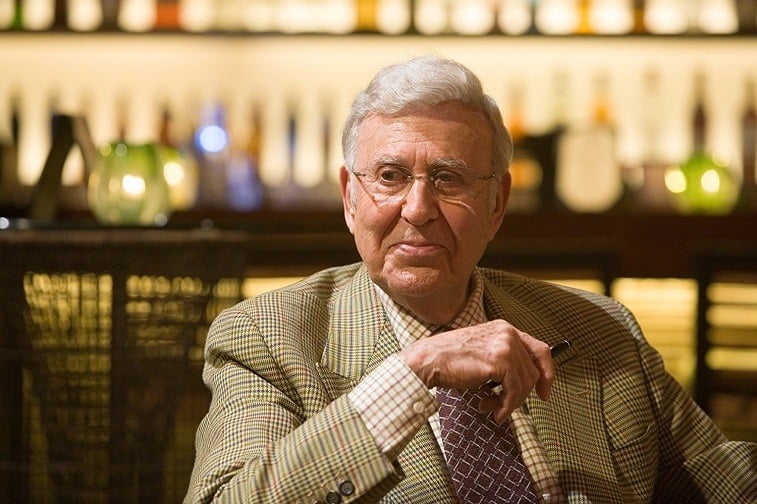 Carl Reiner in Ocean's Thirteen | Warner Bros.
In 1948, Carl Reiner got his first acting credit for the TV series The Fashion Story. In 2018, he appears in the film Ocean's Eight. That's an acting career of 70 years and counting.
In addition to performing as an actor, Reiner is also a legendary comedian and writer who created The Dick Van Dyke Show. Since then, he has appeared in dozens upon dozens of classic films and TV shows, including It's a Mad Mad Mad Mad World, Night Gallery, The Carol Burnett Show, Frasier, The Larry Sanders Show, King of the Hill, Parks and Recreation, and the Ocean's movies.
At 96 years old, Reiner is continuing to rack up IMDB credits, and he remains active on Twitter.
Next: This beloved performer has received the most Emmys of any actress.
8. 
Cloris Leachman — 73 years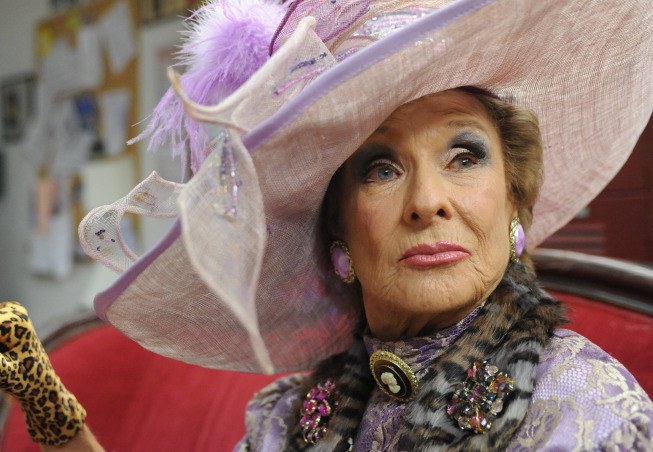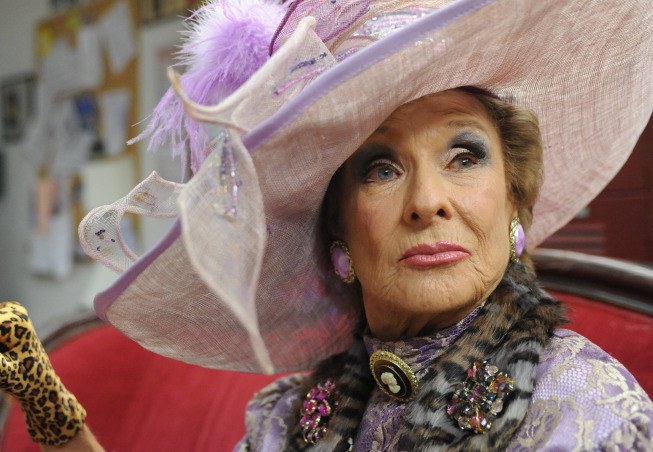 Cloris Leachman on Raising Hope | Fox
One of the most beloved actresses ever, Cloris Leachman is known primarily for her iconic role as Phyllis Lindstrom on The Mary Tyler Moore Show; her role was so popular that it launched a spinoff, Phyllis.
But she has also starred in other iconic TV shows like The Facts of Life and iconic movies like Young Frankenstein. She has continued to be quite prolific in her later years, playing Grandma Ida on Malcolm in the Middle and having smaller roles in everything from Adventure Time to The Office.
At 91 years old, Leachman has not slowed down at all, and she now has a key role on the Starz show American Gods. She also appeared in the 2018 movie I Can Only Imagine, and she's scheduled to appear in the 2020 movie The Croods 2. Counting The Croods 2 as her most recent credit, this would bring her to a career of 73 years.
Next: This actor was hilarious as a recurring character in a recent NBC sitcom.
7. Richard Erdman — 73 years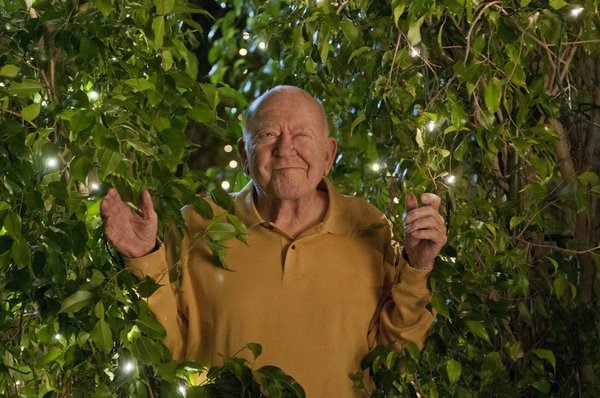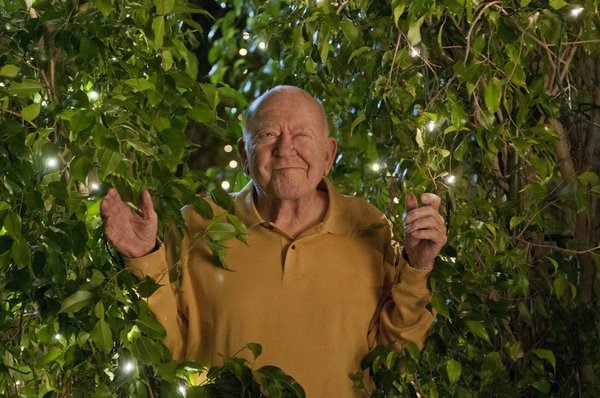 Richard Erdman on Community | NBC
As Leonard on Community, Richard Erdman was hilarious. But those who know him from the NBC sitcom might not even realize that he has had an absolutely legendary career; he has appeared on Alfred Hitchcock Presents, The Twilight Zone, The Dick Van Dyke Show, Cheers, and more.
Rarely does Erdman play anything other than a supporting role. But he has been working regularly for over seven decades and has one of the lengthiest careers of any living actor. His earliest credit is a 1944 film called Mr. Skeffington, while his most recent credit is a 2017 episode of Dr. Ken, meaning he has been working as an actor for 73 years now.
Next: This actress began her career in the 1940s, and she's in a new film in 2018.
6. Angela Lansbury — 74 years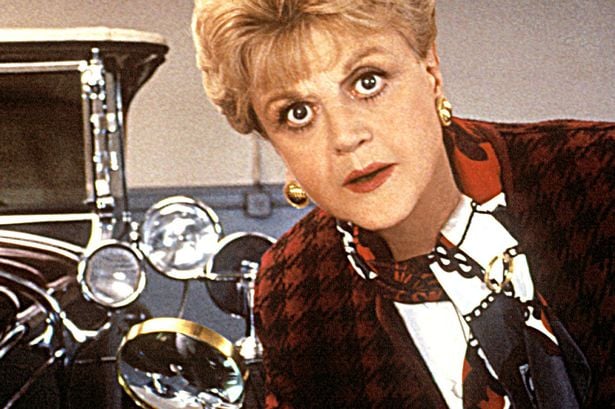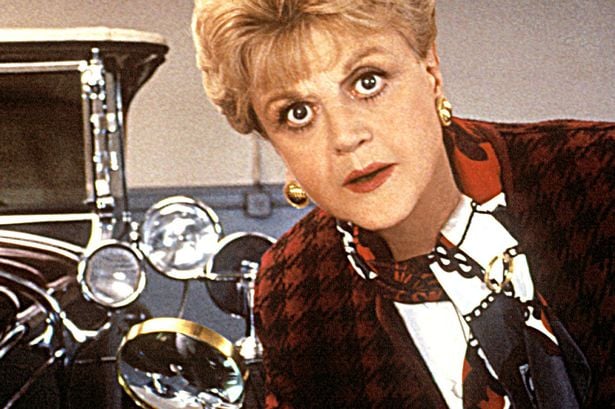 Angelia Lansbury in Murder, She Wrote | CBS
Actress Angela Lansbury's unbelievable career kicked off in 1944 when she had a role in the film Gaslight. She continued to act fairly frequently after that, but her most memorable role is as Jessica Fletcher in Murder, She Wrote.
Disney fans also know Lansbury quite well, as she not only starred in Bedknobs and Broomsticks but also voiced Mrs. Potts in Beauty and the Beast, singing the title song.
Lansbury's most recent credit is for another Disney film: 2018's Mary Poppins Returns. From 1944 to 2018, her career has lasted 74 years.
Next: You may not have realized this actress who has appeared on many recent sitcoms has had such a lengthy career.
5. Peggy Stewart — 77 years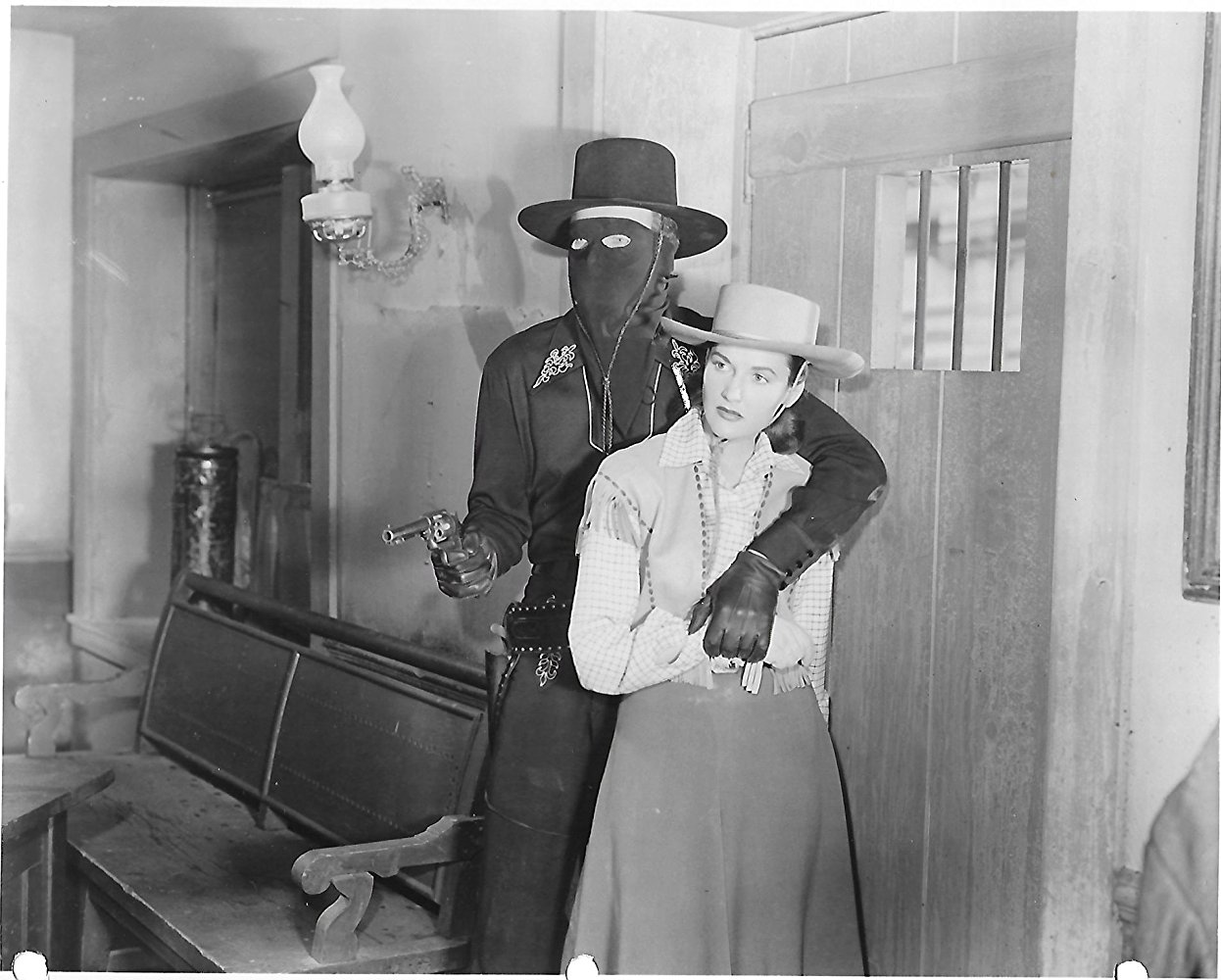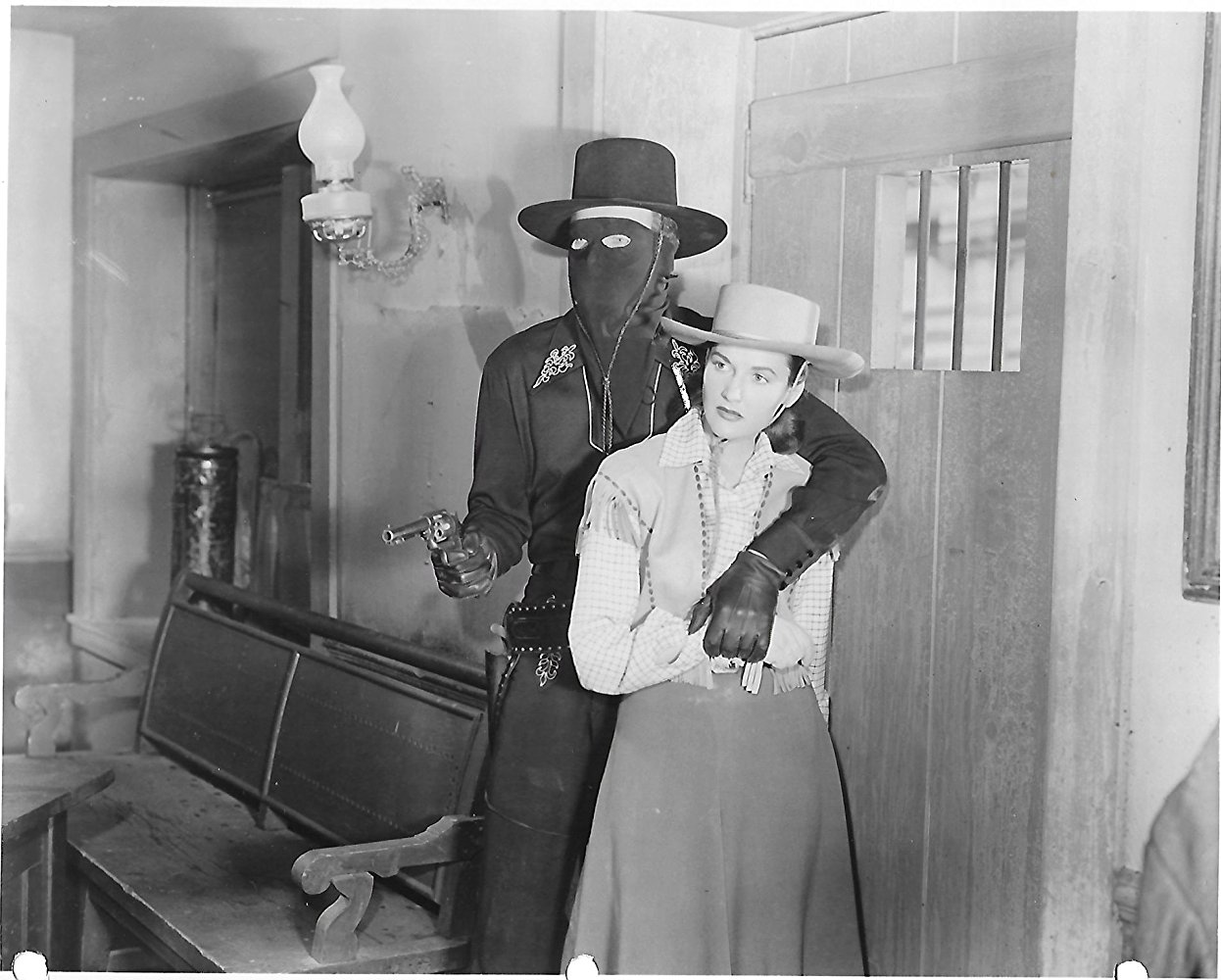 Peggy Stewart in Son of Zorro | Republic Pictures
If you're a fan of The Office, you may recall Pam's grandmother Sylvia, who appears in Jim and Pam's wedding episode, as well as the christening episode. The woman behind this character is actually a legendary Hollywood actress who has starred in dozens of films over the course of nearly eight decades.
Stewart's first acting role was in the 1937 movie Wells Fargo. She went on to star in films like The Vampire's Ghost and shows like The Twilight Zone. She continued acting into the 2000s, showing up on countless beloved shows like My Name is Earl, NCIS, Weeds, The Office, Justified, and Community.
Her most recent credit was in the 2014 Laurie Metcalf show Getting On, meaning Stewart's unbelievable career has lasted 77 years.
Next: This actress lived long enough to see her classic TV show remade on Netflix.
4. June Lockhart — 78 years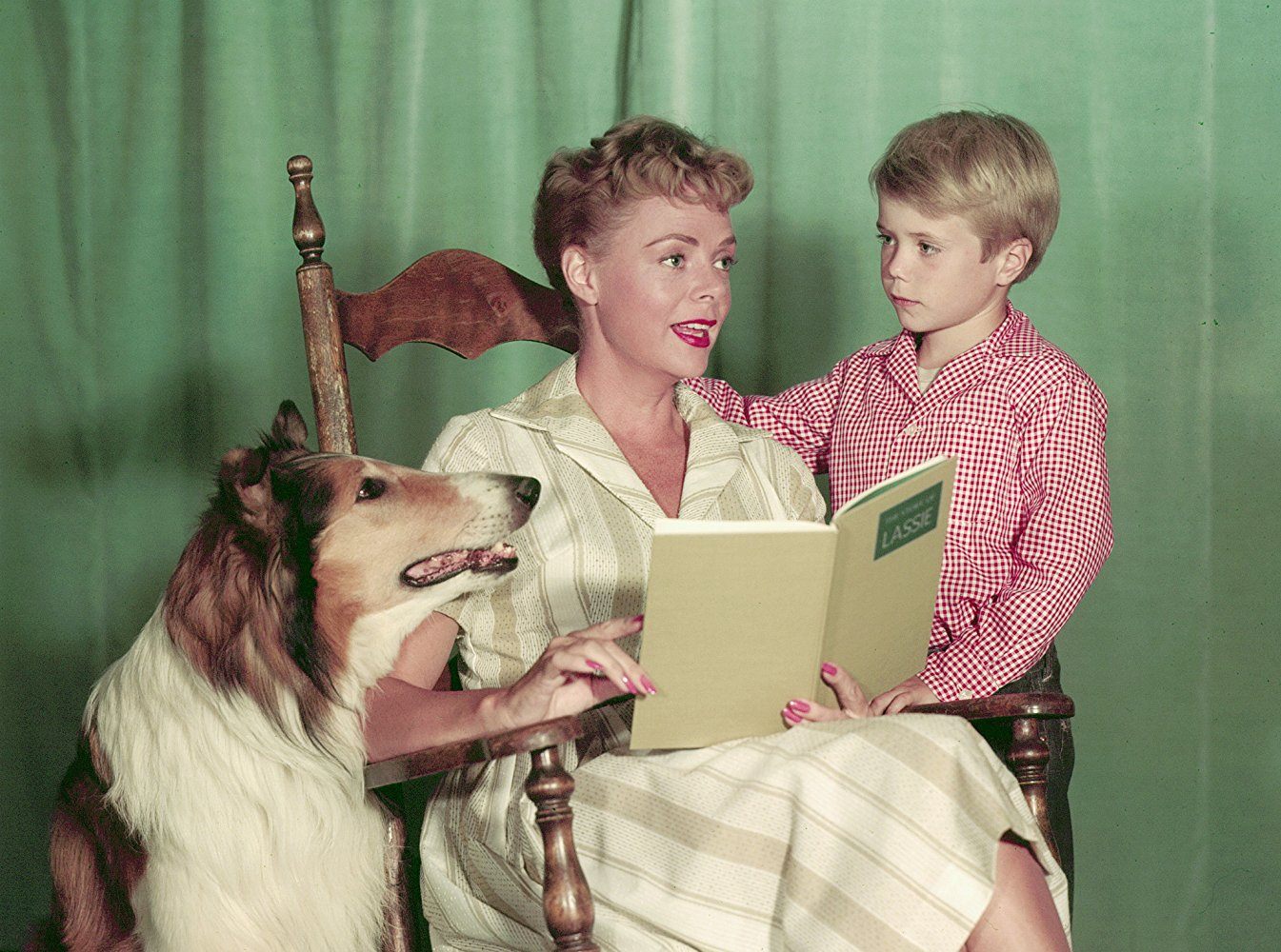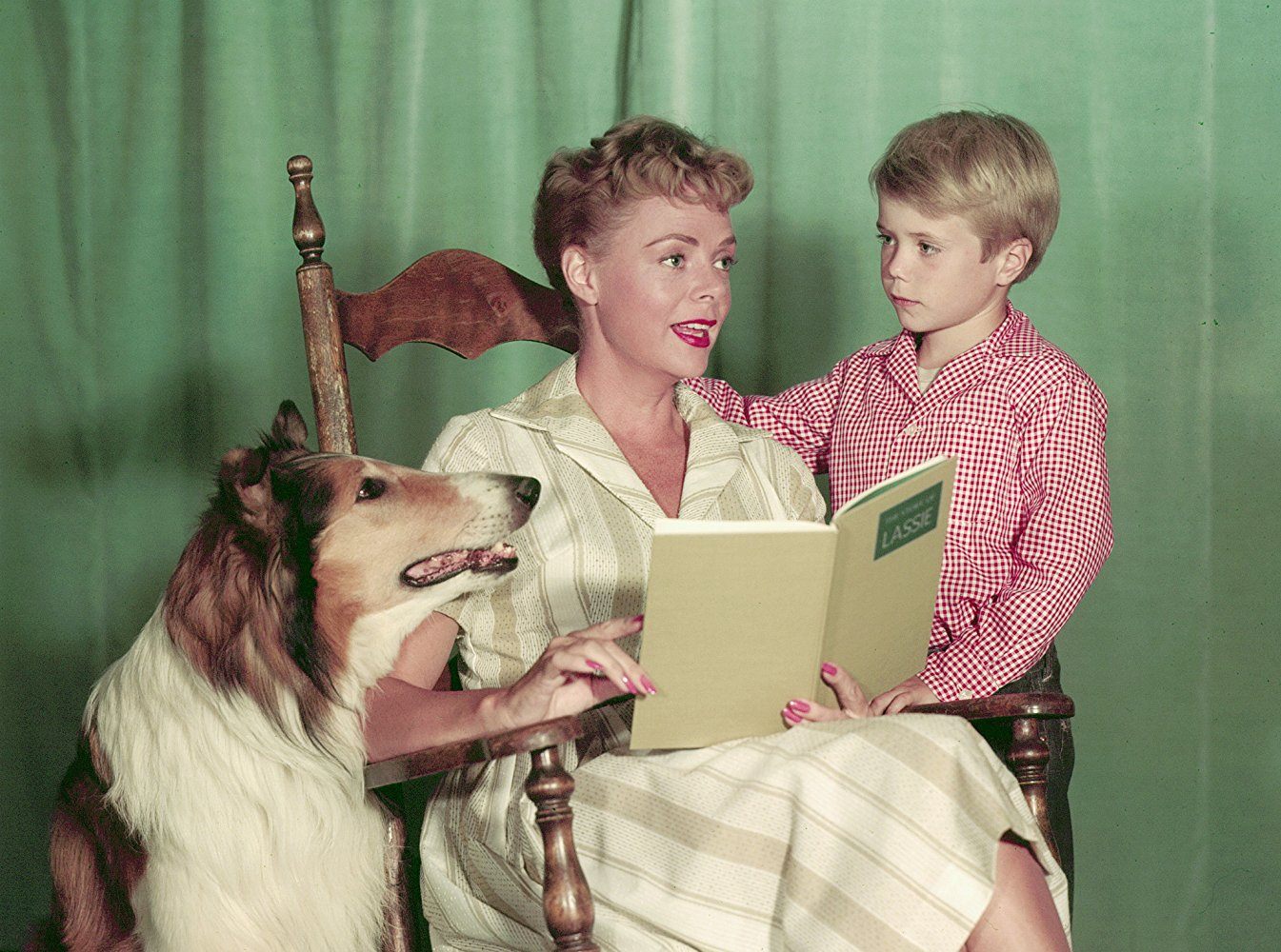 June Lockhart on Lassie | CBS
In 1938, June Lockhart got her first acting job in A Christmas Carol, in which she played one of Bob Cratchit's daughters. She was 13 years old at the time.
But it was in the 1960s when she landed her first big role: as Ruth Martin in Lassie. Then, in 1965, she earned her second big role: Maureen Robinson in the CBS series Lost in Space.
Lockhart is now 92 years old, and her most recent acting credit came in 2016, as she was in a film called The Remake. This means her acting career has thus far lasted a whopping 78 years.
Next: This actress is among the most beloved of all time, and she even holds a Guinness World Record.
3. Betty White — 78 years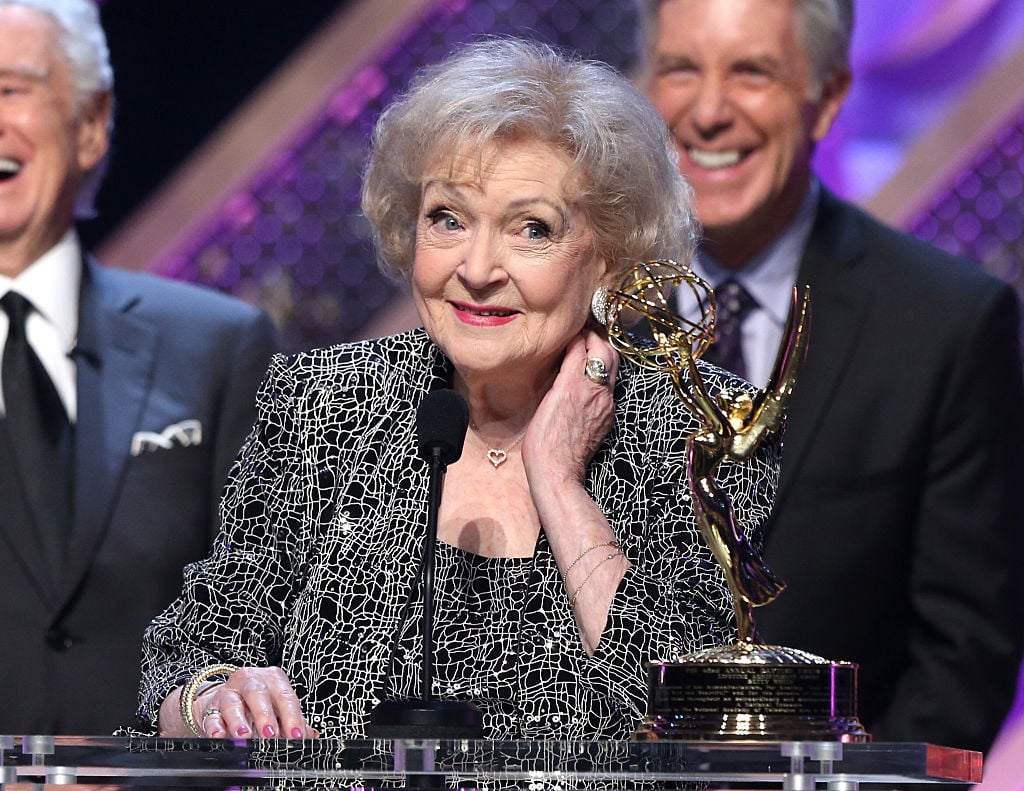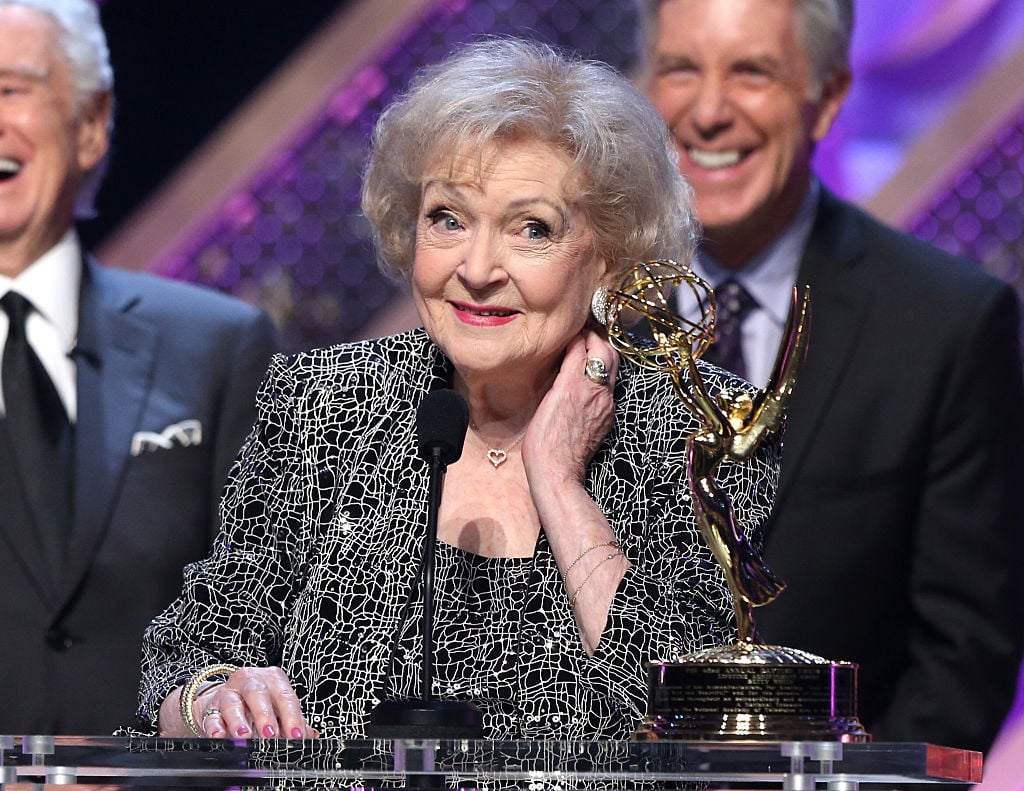 Betty White | Jesse Grant/Getty Images for NATAS
In 2013, Betty White's career officially became one for the record books, as Guinness World Records added her under the category "Longest TV Career For An Entertainer (Female)."
White's first TV gig dates back to 1939, and her most recent credit was for two episodes of the show Young & Hungry in 2017. That means she has been on TV for 78 years, almost as long as television itself has existed.
In that time, White has become one of the most beloved actresses in history, and she has remained consistently funny, from her work on The Mary Tyler Moore Show to her work on Hot in Cleveland.
Next: This performer is the oldest working actor in Hollywood.
2. Norman Lloyd — 78 years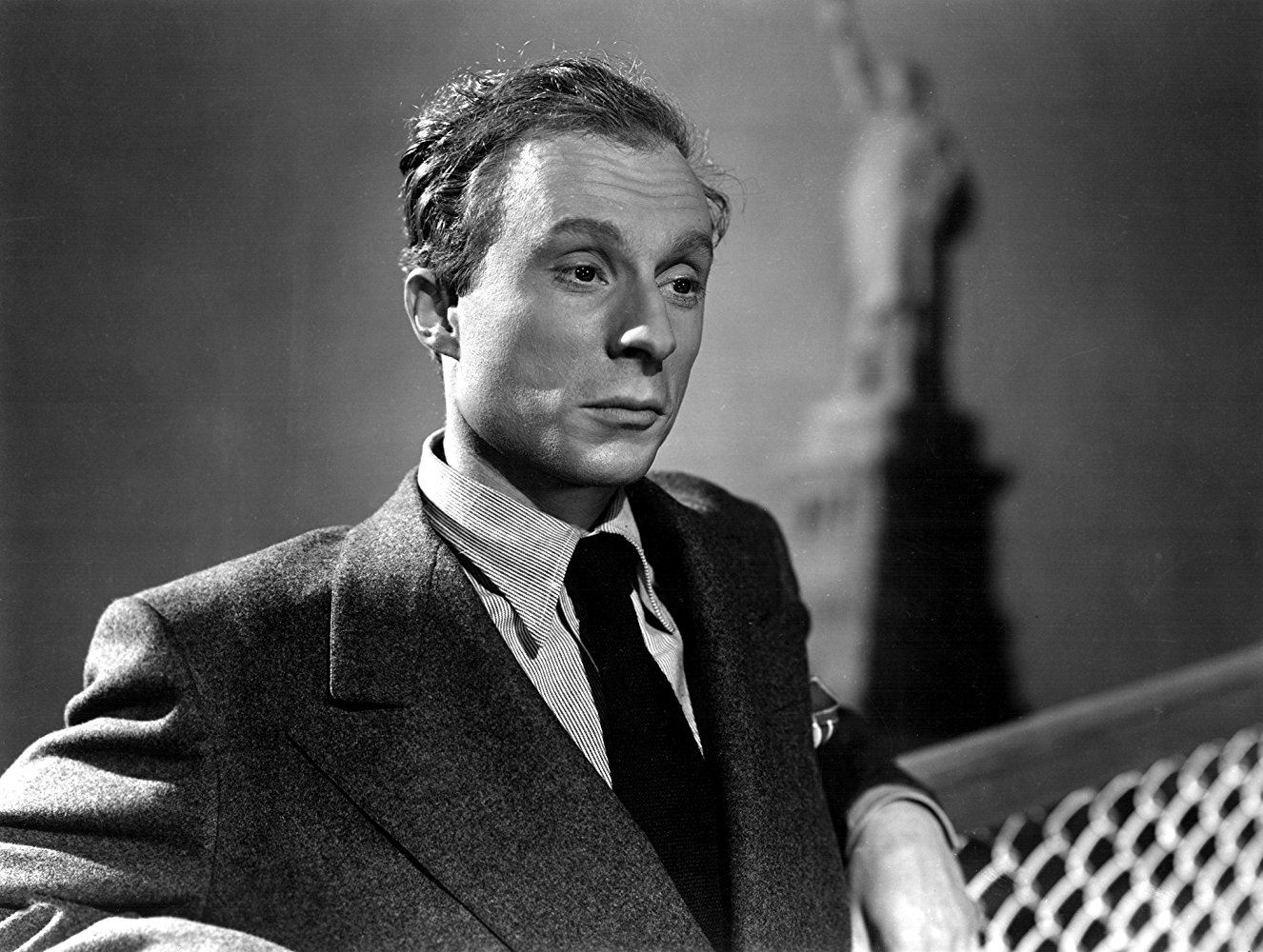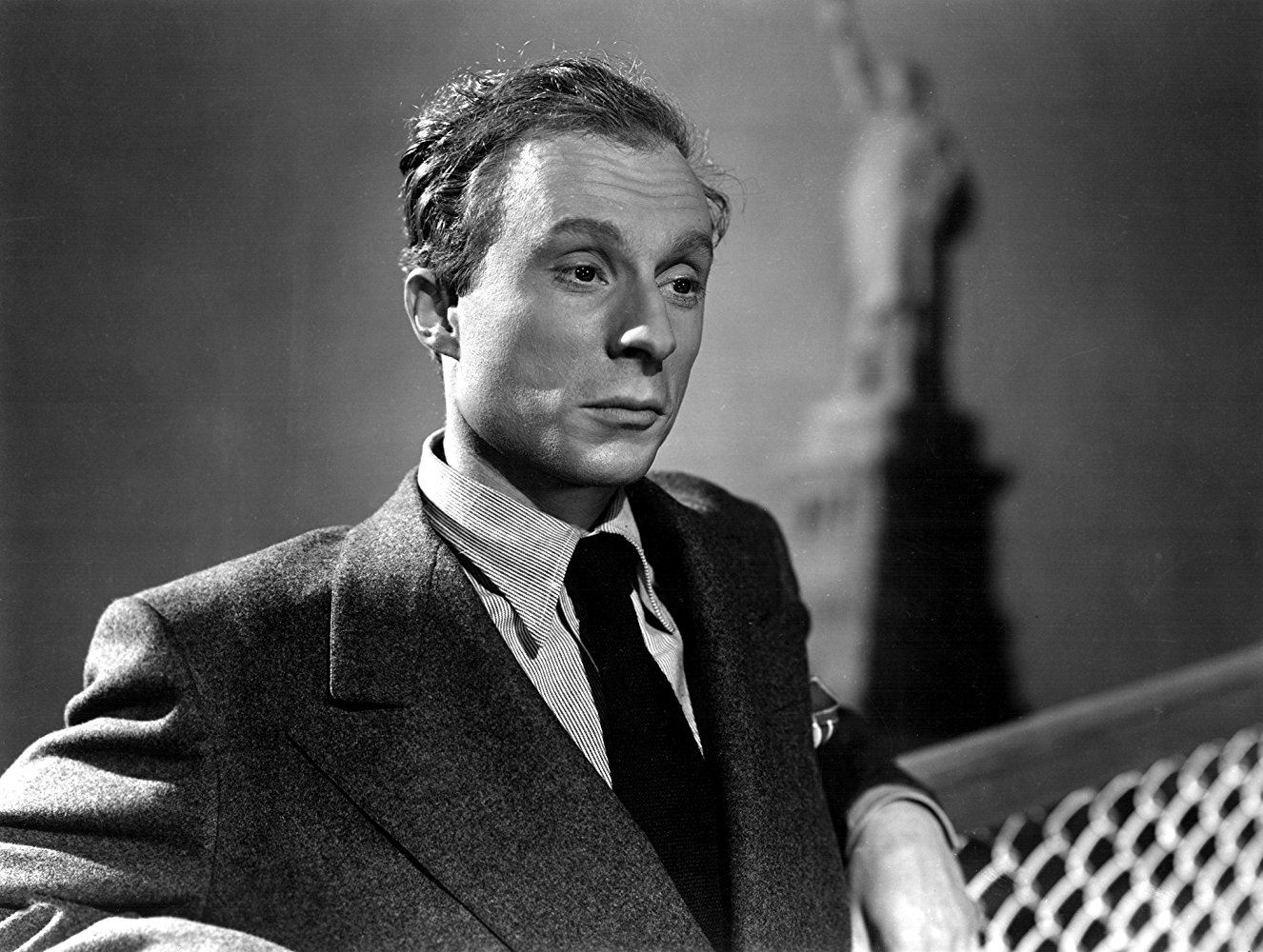 Norman Lloyd in Saboteur | Universal Pictures
Star Norman Lloyd is the oldest working actor in Hollywood at 103 years of age. His first credit goes back to 1939, when he was in the film The Streets of New York; shortly after, he was in the Alfred Hitchcock film Saboteur. He went on to star in TV shows like Alfred Hitchcock Presents, The Twilight Zone, and St. Elsewhere, as well films such as M and Dead Poet's Society.
As recently as 2015, Lloyd had a role in Amy Schumer's film Trainwreck. And he appears on the 2018 TV show Fly. This brings him to 78 years of acting.
Next: This actress has one of the longest careers of all time.
1. Barbara Perry — 84 years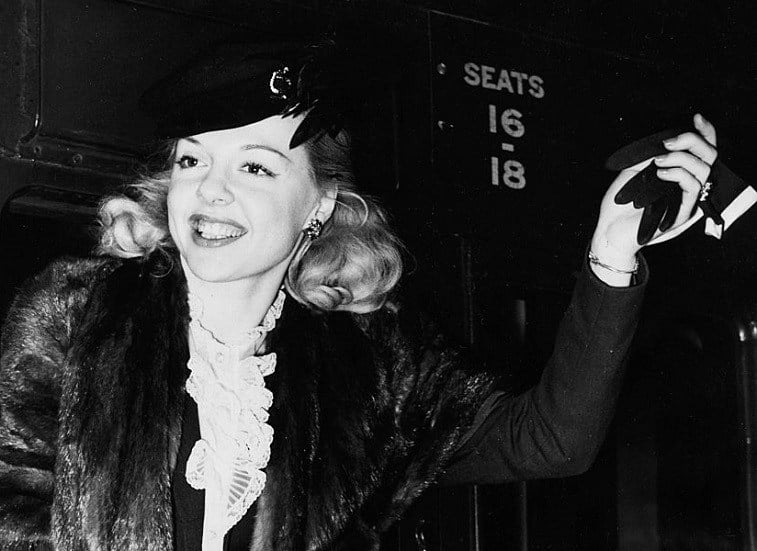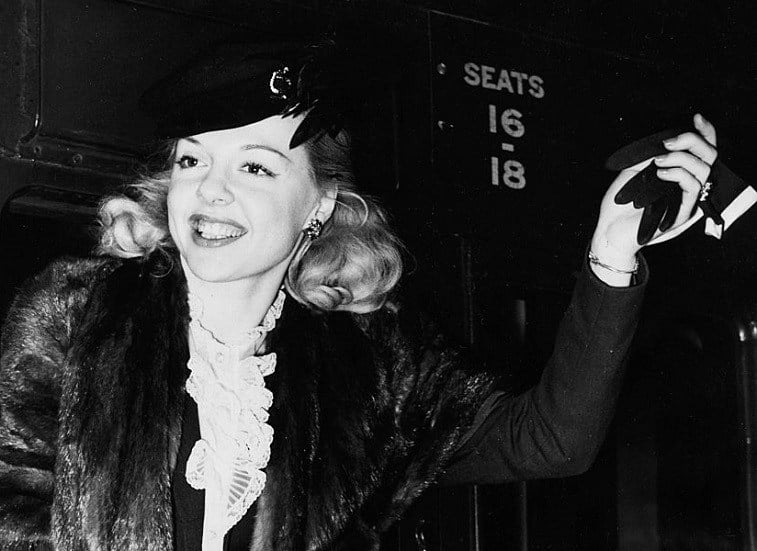 Barbara Perry | Reg Burkett/Keystone/Getty Images
In 2017, Barbara Perry played a gift shop employee in an episode of Baskets. If you watch that show, you may not have realized during that episode that Perry is actually one of the last surviving actors from Pre-Code Hollywood.
Perry's first role was a small one going all the way back to the 1933 film Counsellor-at-Law. She later appeared in shows like The Andy Griffith Show, My Three Sons and The Dick Van Dyke Show.
Perry has rarely stopped acting since she began almost a century ago, and in recent years, she has had roles on shows like How I Met Your Mother and Review. At 94 years old, she has one of the longest acting careers on record: 84 years.
Check out The Cheat Sheet on Facebook!
Source: Read Full Article