Lindsay Hubbard from Summer House was pretty activated over the messy rumor Hannah Berner tried to start, insisting that the psychic made her do it was really no excuse.
Berner told Paige DeSorbo that her psychic shared that Luke Gulbranson and Hubbard had hooked up and perhaps could have already hooked up in the past. That meant Berner was implying that Hubbard had possibly cheated on boyfriend Stephen Traversie. Plus Traversie and Gulbranson were friends too. Hubbard recently said that Berner's psychic dish was a lame attempt to attack her character, but it was also a dig at psychics and life coaches in general.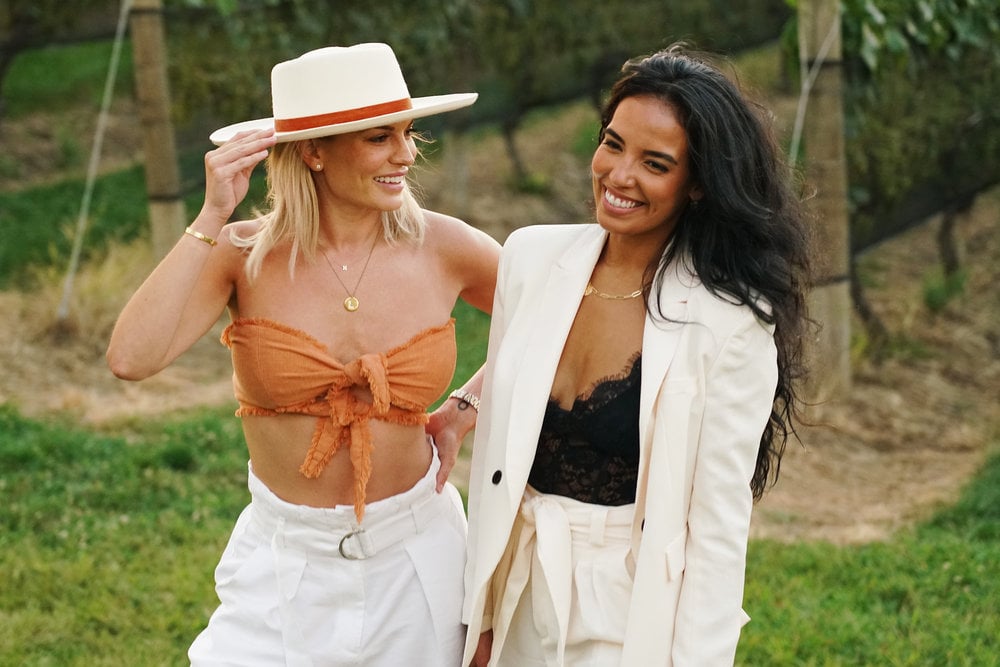 Lindsay Hubbard viewed the psychic rumor to be an attack on her character
All's well did not end well with Lindsay Hubbard and Hannah Berner
Host Jess Rothschild has a theory that Berner was playing Amanda Batula and Paige DeSorbo against Hubbard last season. While Berner was running the game, she'd never take any ownership of the fallout between the friends. "And somehow she got away with it," Rothschild added.
Hubbard shook her head. "I don't know how she [gets] away with it," she said. "I can't honestly speak to her psychosis. My question is – exactly. I was really upset after last year's reunion and wondering the same thing. Like you know … I'm just not gonna get involved with Hannah's drama."
"Because last year I defended her and it got me in trouble," Hubbard added. Hubbard gave Berner an icy welcome this season. The two weren't exactly speaking after Berner went on a podcast and trash talked Hubbard. Hubbard iced Berner out the rest of the year and the two hadn't seen each other until they arrived at the house.
Berner and Hubbard made amends during the beginning of the season, but it doesn't seem like the peace is longstanding.
The Summer House Season 5 finale airs on Thursday, April 22 at 9/8c on Bravo.
Source: Read Full Article