We're down to the wire in The Bachelorette Season 18, and many fans are itching to find out whether Michelle Young ends up with Brandon Jones. The two blossomed a strong romance throughout the season, and the contestant seems like a safe pick. But are Brandon and Michelle still together or engaged now after The Bachelorette 2021? Here's everything we know, including spoilers about the relationship moving forward.
[Spoiler alert: This article contains potential spoilers about Brandon Jones and Michelle Young's future together in The Bachelorette Season 18.]
What happened to Michelle Young and Brandon Jones in 'The Bachelorette' 2021?
Brandon and Michelle had an easy and fun romance together throughout The Bachelorette Season 18. The cast member always knew how to make Michelle feel seen, and he even won Michelle's group date rose twice in a row.
Meanwhile, Brandon was the first one to meet Michelle's mom and dad during their first one-on-one. The contestant also asked the bachelorette's parents for their daughter's hand in marriage. Then later, Michelle told Brandon she was falling in love with him.
Now, it seems like Brandon is ready to get engaged to Michelle. But are the reality stars ready to take the next step together? Nayte Olukoya and Joe Coleman are still in the game. So only time will tell at this point in The Bachelorette Season 18.
Are Brandon Jones and Michelle Young still together or engaged now, according to 'Bachelorette' spoilers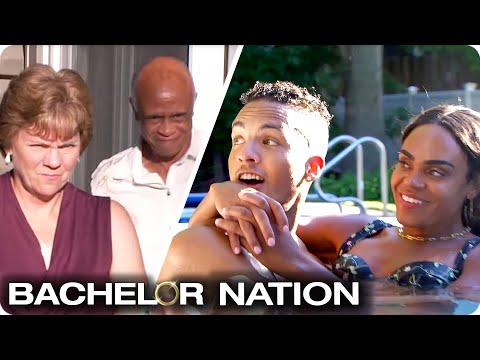 Although The Bachelorette Season 18 finale is still approaching, Bachelor Nation blogger Reality Steve already shared major spoilers about Michelle and who she will end up with.
On Oct. 6, the spoiler king claimed Brandon makes it to the final two alongside Nayte. At the time, Reality Steve posted photos of Michelle and Brandon's final date in Mexico, which were taken two days before the final rose ceremony was filmed.
Nevertheless, it seems Brandon and Michelle aren't still together or engaged in The Bachelorette finale. According to Reality Steve, Michelle will pick Nayte as her final rose in the last episode.
Does Michelle Young end up engaged in 'The Bachelorette' Season 18 finale?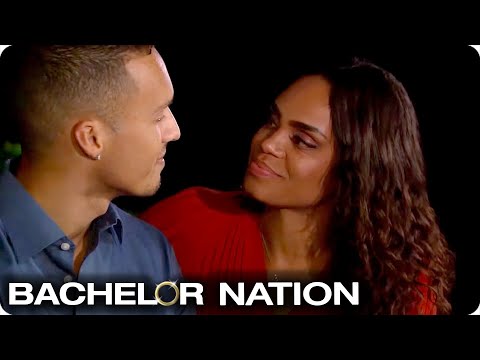 Many Bachelor Nation fans know that things can change in a heartbeat with this franchise. But if the spoilers are correct, it doesn't look like Michelle will change her mind and get back together with Brandon. According to Reality Steve, Michelle not only picked Nayte as her final rose in the finale, the two allegedly got engaged and are still together.
"Just wanted to let you know, nothing has changed. Michelle and Nayte are engaged," Reality Steve wrote on Dec. 1.
For now, Bachelorette fans will have to wait and see whether the spoilers about Michelle, Brandon, and Nayte come true in season 18. But whatever happens on the ABC reality series, many Bachelor Nation viewers are hoping all parties get some sort of happy ending. So stay tuned.
Source: Read Full Article