Just two weeks after its premiere, The Cleaning Lady is taking a brief hiatus. Here's why the series won't air a new episode on Jan. 17 and when fans can expect to see The Cleaning Lady Season 1 Episode 3 on FOX. Plus, find out what the episode will be about.
[Spoiler alert: The third section of this story contains spoilers for The Cleaning Lady Season 1 Episode 2, "TNT."]
Why isn't 'The Cleaning' Lady Season 1 Episode 3 on tonight?
FOX's new crime drama follows a Cambodian doctor named Thony De La Rosa (Elodie Yung), living in the U.S. on an expired visa as she attempts to find care for her dangerously ill son. She works alongside her sister-in-law, Fiona (Martha Millan), for a party cleaning service. However, Thony soon puts her cleaning skills into a new field: crime.
After witnessing a murder, Thony offers to clean the crime scene and becomes an on-call cleaner for a mob. But can she survive the mob's threats long enough to get her son the help he needs?
The Cleaning Lady drew in millions of fans with its first two episodes, leaving them eager for more. Unfortunately, season 1 episode 3 is on tonight. According to CarterMatt, FOX opted to take the week off to avoid clashing with the NFL playoffs. The Arizona Cardinals play against the Los Angeles Rams at 8:15 p.m., which might draw viewers away from FOX and over to ABC or ESPN.
The Cleaning Lady's new episode isn't live yet, but FOX is playing a repeat of episode 2 at 9 p.m. ET/PT.
When to watch the next episode on FOX
Thankfully, the break will only last one week. The Cleaning Lady Season 1 Episode 3 will air on FOX on Jan. 24 at 9 p.m. ET/PT.
In the meantime, fans can watch the first two episodes on the FOX Now app or the FOX website. Every episode will also be available on Hulu the day after they premiere.
What to expect from 'The Cleaning Lady' Season 1 Episode 3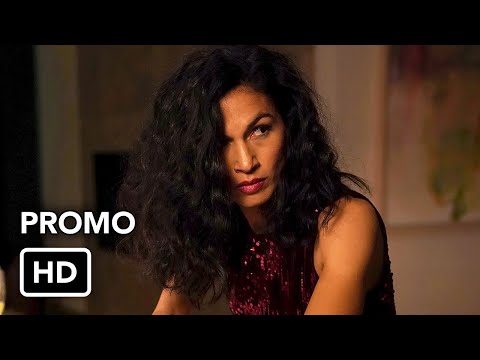 Episode 2 sees Thony rush her son, Luca, to the hospital during a flare-up of his illness. She enlists help from mobster Arman Morales (Adan Canto), who puts Thony in touch with a local doctor.
However, Arman's boss isn't too fond of an outsider using the doctor's services. He insists that Thony should be killed. She saves herself by confessing she saw someone steal the mob's weapons, thus proving her loyalty. But it costs the thief their life.
According to episode 3's synopsis, provided by CarterMatt, the new episode will focus on Arman and his family role. Plus, Fiona will try to patch a rift with her son. Here's the full synopsis:
Thony is given a dire ultimatum by Garrett that could compromise her son's access to medical treatment. Arman is tasked with collecting large "donations" for Hayak's daughter's wedding, calling into question his real role within the family. Meanwhile, a rift forms between Fiona and her son, Chris, when a secret is revealed that has major consequences for his future, sending Fiona into a spiral as she tries to find a solution.
New episodes of The Cleaning Lady premiere on Monday nights at 9 p.m. ET/PT on FOX.
Source: Read Full Article