Stephen King fans, your chance to win $1,300 to watch your favorite films has almost expired. US Dish is looking for one wretched soul to watch 13 Stephen King movies before Halloween. Furthermore, they'll get paid $1,300 to do the dreadful job. However, you only have one more day to apply. Here's what you need to know.
You'll need to be brave enough to handle those legendary jump scares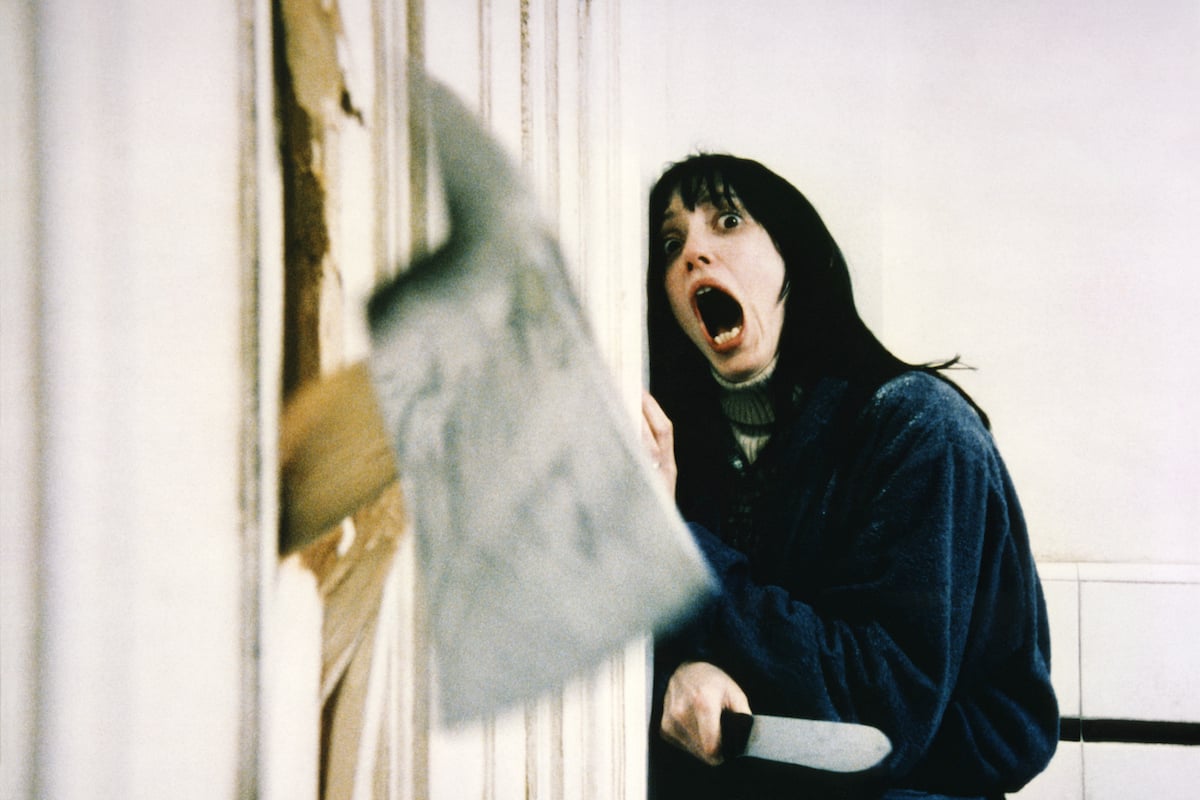 US Dish wants to know which Stephen King jump scares are the jumpiest. But you must apply by October 8, 2021 (tomorrow), or you're out of "luck," if you had any to begin with.
Dish will experiment on one (un)lucky applicant. The winner will receive a $350 "survival kit"/swag bag with a blanket, Stephen King paraphernalia, popcorn, candy, and access to all 13 gruesome Stephen King movies on the blood-curdling list.
Additionally, you'll get a Fitbit. It'll track your heart rate for the scariest scenes. You'll log sleep and record thoughts on a worksheet. Fill out the application on or before October 8  at 5:00 PM MST. 
The ideal candidate, states the contest site, must be "detail-oriented enough to track their experience," it reads. "They could even share their scares on social media and vlog every time they jump out of their seats." Once the winner has viewed all 13 movies (by Halloween, of course!), they'll get $1,300 compensation.
"Spend it how you want," reads the site. "Just avoid a certain hotel in Colorado!"
For $1,300, you'll have to watch the most nightmarish of Stephen King's movies 
The official list of Stephen King movies for the contest is not for the faint of heart. From the saga of The Shining and its sequel Doctor Sleep to the multiple versions of Carrie, It, and Pet Sematary, candidates must be capable of surviving jump scares, gore, and supernatural duress.
Here's what the unfortunate winner will have to watch and evaluate. Firstly, either the 2013 or 1976 version of Carrie will do. Additionally, you'll have to watch It (2017 or original version); Children of the Corn; Christine, and Creepshow.
Moreover, you'll have to endure Cujo; It: Chapter Two; Misery, and The Mist. Finally, you'll finish with Pet Sematary (2019 or original 1989 version); Salem's Lot; The Shining; and Doctor Sleep.
If you think you have it in you, you can find the application and information link in the preceding section. Just remember that even $1,300 can't buy you out of the enduring horror movie nightmares Stephen King's movies cause.
Source: Read Full Article