The new Hulu miniseries The Dropout follows the story of Elizabeth Holmes and her health technology company Theranos. The series is based on true events and the story isn't over yet. The real Holmes was recently convicted of fraud and Theranos' former COO Sunny Balwani is currently awaiting his day in court. During her trial, Holmes alleged that Balwani was abusive toward her while they were romantically involved. Naveen Andrews portrays Balwani in the series. The actor discussed how the show navigated these allegations, as well as a story that was still unfolding.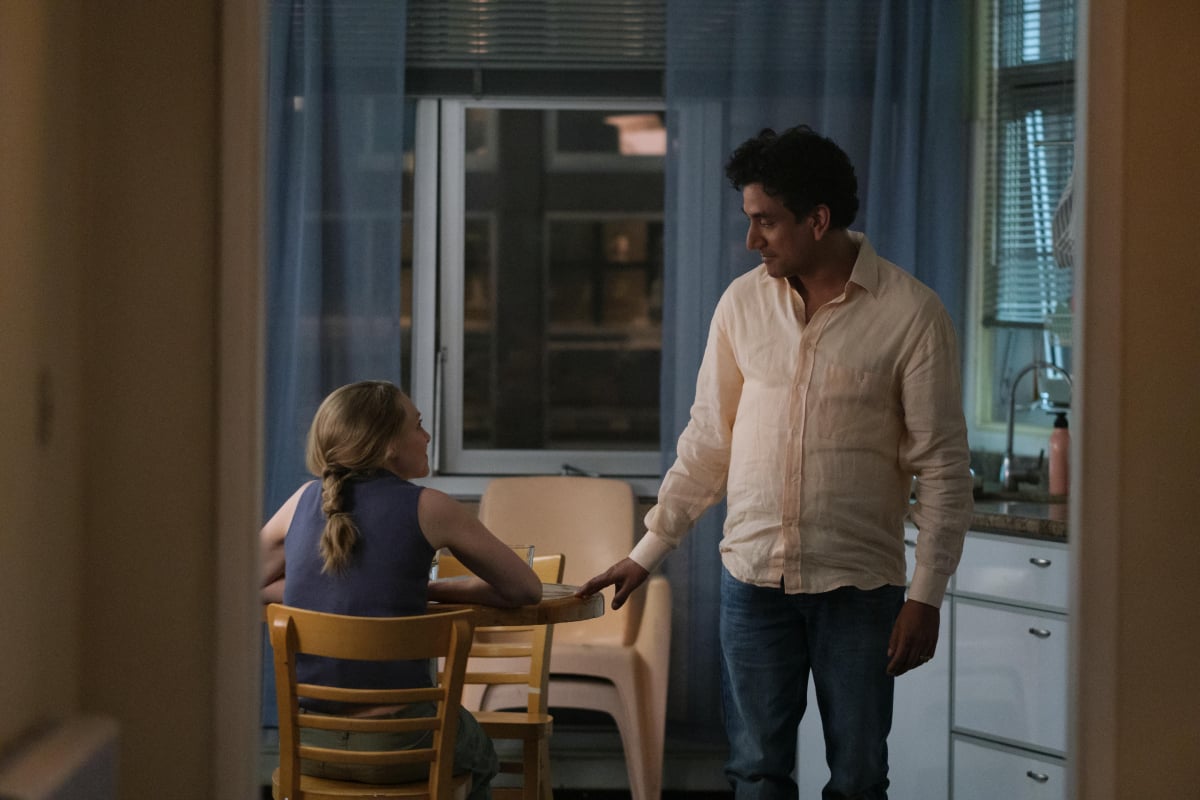 Elizabeth Holmes alleged that Sunny Balwani was abusive
Holmes was 18 years old when she met the 37-year-old Balwani on a trip to China. In The Dropout, the pair strike up a kind of friendship that turns romantic right as Holmes is founding Theranos. Later, Balwani gives Holmes a hefty loan and eventually joined the company as COO and president. However, the pair keep their romantic relationship a secret.
During Holmes' recent trial, she alleged that Balwani abused her during their relationship. The Cut reports that during her testimony, Holmes stated that Balwani tried to control her food, clothing, and schedule and that he forced her to have sex when she didn't want to.
Holmes also testified that Balwani verbally put her down. "He told me that I didn't know what I was doing in business, that my convictions were wrong, and that if I followed my instincts, I was going to fail," Holmes stated. Balwani has denied all of these allegations.
'The Dropout' star Naveen Andrews explains how the show addressed these allegations
So far, The Dropout has addressed the uncomfortable age gap between Holmes and Balwani. In episode 1, Holmes brings it up when Balwani says that he misses her when they don't talk over the phone. "Do you know how weird that is that you would say that to me? I'm 19," Holmes says.
After the pair become romantically involved, an uncomfortable scene takes place in episode 3. Balwani tells Holmes that her employees don't respect her and in response, Holmes tells Balwani that the green juice he bought her is disgusting. Holmes goes to throw the juice out, and Balwani comes after her, spilling the juice all over Holmes and slamming his hand against the wall.
Still, The Dropout had to tread carefully when dealing with Holmes' real-life allegations of abuse. "I think we accepted that Sunny would have his day in court, and those allegations would be addressed, if at all, by Sunny himself," Andrews told NPR.
"But I think anyone who's seen the show will be aware that there's a certain – well, if a relationship is imbalanced, the door is open for all sorts of toxic behaviors that could be practiced by one partner on another. And these things can switch, you know? It's a kind of dance that these people do. And I think you can see that in the show. absolutely."
Will Naveen Andrews follow Sunny Balwani's trial?
As Andrews said, the real Balwani will have his day in court, and that day is approaching. The actor revealed to NPR whether or not he would keep up Balwani's trial. "Well, both Amanda and I felt, rightly or wrongly, that we've become emotionally invested in these people," Andrews said. "I can't pretend that I'm not going to be watching this trial avidly, and that comes from having to inhabit these characters – no other reason."
How to get help: In the U.S., call the National Domestic Violence Hotline at 1-800-799-7233 or text START to 88788.
New episodes of The Dropout are available to stream Thursdays on Hulu.
Source: Read Full Article