The Falcon and the Winter Soldier star Wyatt Russell changed his look to portray the new (likely temporary) Captain America in the Marvel Cinematic Universe. He's usually seen sporting facial hair. But in a recent interview, Russell revealed why he decided to skip the beard while playing John Walker.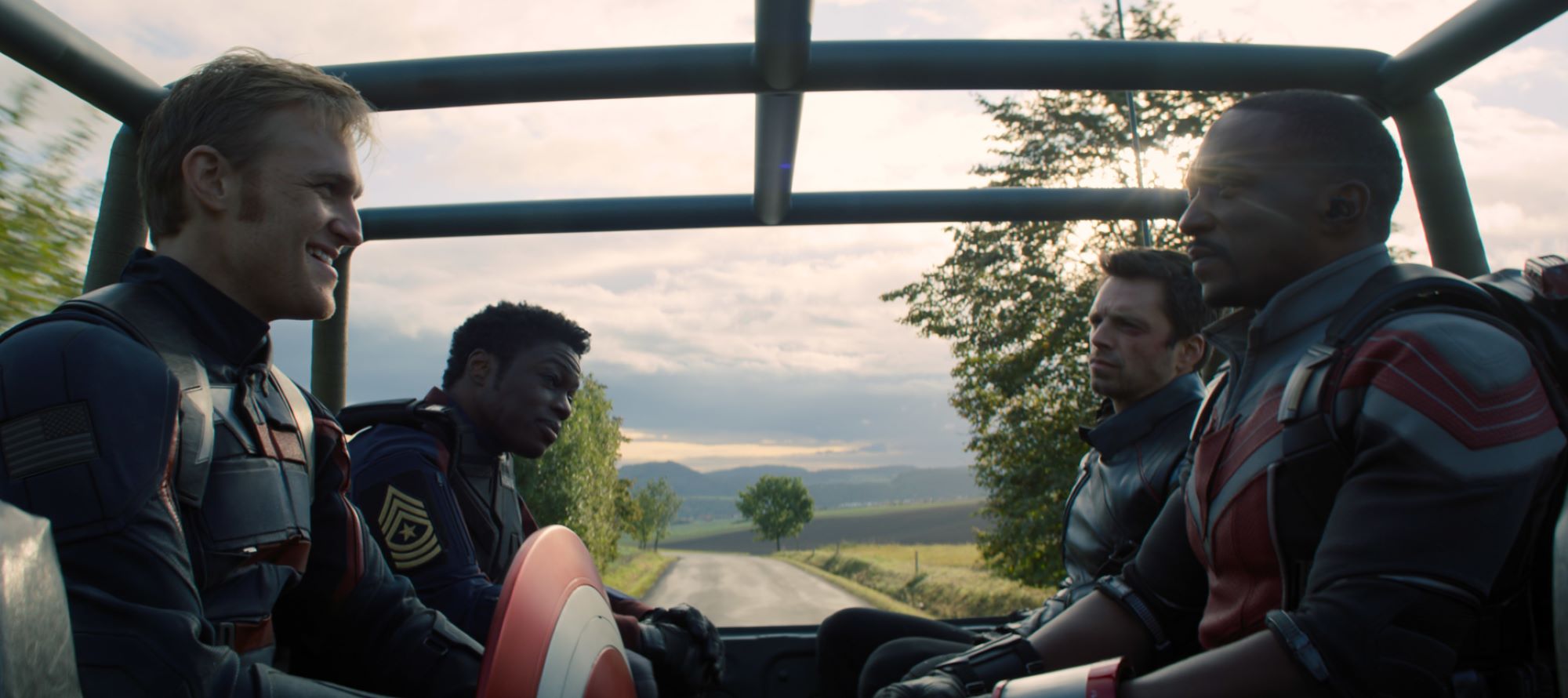 Wyatt Russell comes from a famous Hollywood family
The son of Hollywood sweethearts Kurt Russell and Goldie Hawn, and half-brother of Kate Hudson, Russell was an infant when he started acting. His first role came in 1987, in his parents' film, Overboard.
Heading into his 20s, Russell pursued a professional career in ice hockey. He played for the Richmond Sockeyes, Langley Hornets, Coquitlam Express, Chicago Steel, Brampton Capitals, Groningen Grizzlies, and the Alabama-Huntsville Chargers.
When an injury took him off the ice, Russell focused his attention on acting. Over the years, he has appeared in several notable projects, including 22 Jump Street, Arrested Development, and Black Mirror.
In 2018, he landed a recurring role on the AMC comedy-drama Lodge 49. And in 2020, he played First Lieutenant J. E. B. Stuart in the Showtime miniseries, The Good Lord Bird.
Wyatt Russell is a questionable Captain America in 'The Falcon and the Winter Soldier'
In The Falcon and the Winter Soldier, Russell plays John Walker, a soldier who the U.S. government taps to take over Captain America's role. But he isn't everyone's favorite choice.
In Avengers: Endgame, Stever Rogers (Chris Evans) handed the superhero mantle to his best friend, Sam Wilson. As Steve's loyal friend and fan, Sam was unable to take on the Captain America title. He donated the shield to the Smithsonian, only to later find out that the government forwarded it to John Walker.
While Walker may not be well-liked by Sam and Bucky, his intentions do seem pure. He is doing what he thinks is right. And in his own way, he's trying to do good by Steve.
Wyatt Russell reveals why he's a beardless John Walker in 'The Falcon and the Winter Soldier'
Some of Russell's recent notable roles feature him with substantial facial hair. So when fans saw him in The Falcon and the Winter Soldier, he wasn't immediately recognizable.
But as it turns out, Russell's facial hair was a topic of discussion when he took on the Marvel role. And when talking to Collider recently, he revealed why his character, John Walker, is completely clean-shaven.
"I mean, I always think I assumed that he wouldn't have a beard, obviously, but the modern-day warfare guys, they did have beards, so I thought maybe," Russell said. "There was beard talk — It was discussed in different ways, different lengths. But much, much, much shorter, and would it be funnier, or not funnier."
Ultimately, the actor said that the showrunners weren't thrilled with the idea, so he knew the beard wasn't going to happen. "Zoie the producer, if she ever [sees ] this, will probably crack up, but also [experience] PTSD at the same time," he added. "Yeah, the beard was… No. It was never a possibility."
Source: Read Full Article