Remember a month ago when we all collectively freaked out over the new Gossip Girl cast gathering at the Met for the first time? Now, we finally have an idea of what that moment will look like on-screen. In a new sizzle reel previewing its 2021 lineup, HBO Max treats us to brief clips of footage from the upcoming series—and we're eating up every last second of it.
As we've seen in the paparazzi photos, the shots show the new Upper East Side crew lounging on the steps of the Metropolitan Museum of Art, each flaunting their own unique spin on preppy-chic style. Though members of the original cast won't appear in the new spin-off, the series will likely give rise to a crop of up-and-comers including Emily Alyn Lind, Whitney Peak, Eli Brown, Johnathan Fernandez, Jason Gotay, Thomas Doherty, Zión Moreno, Adam Chanler-Berat, Tavi Gevinson, Jordan Alexander, Evan Mock, and Savannah Smith.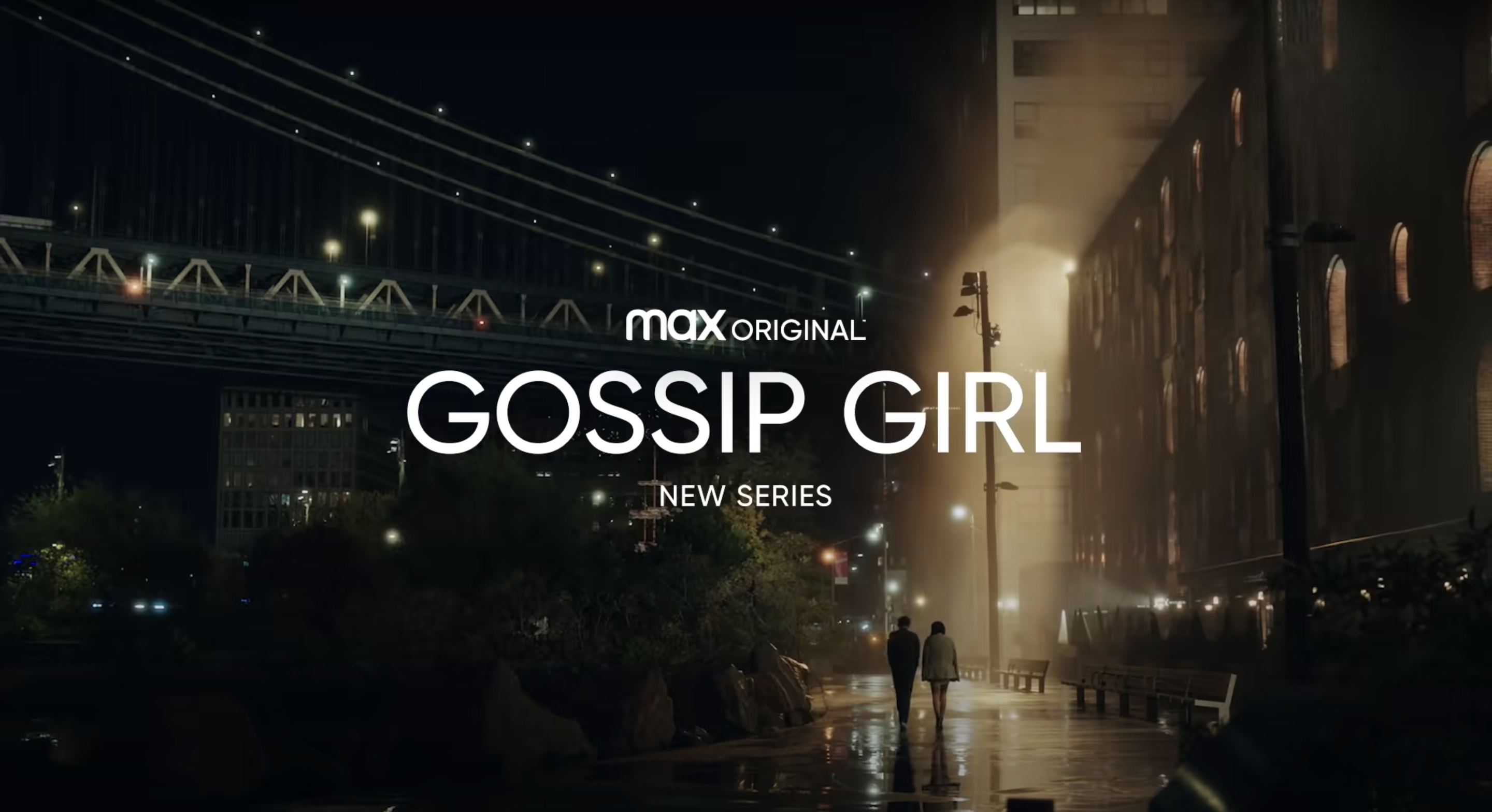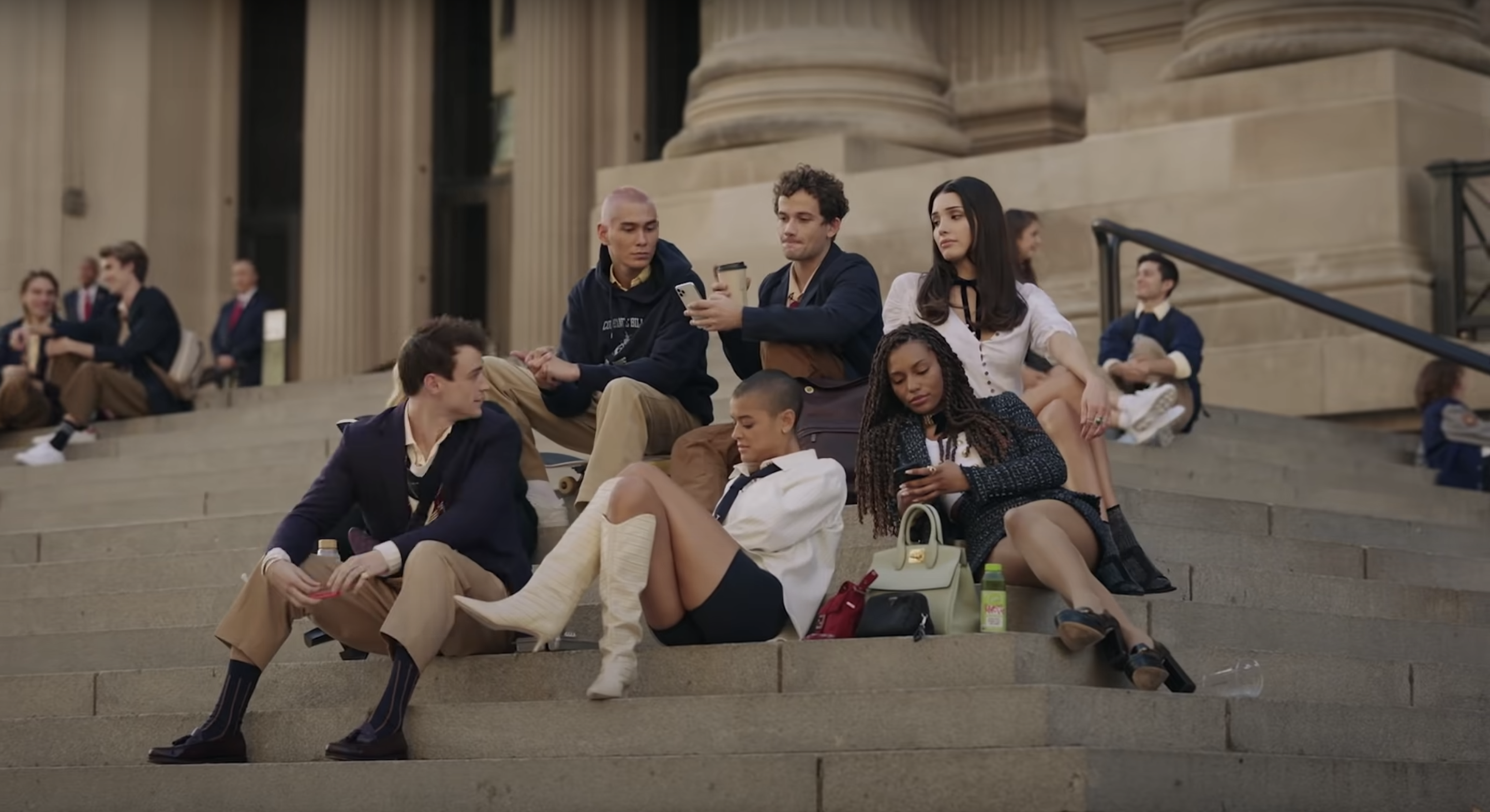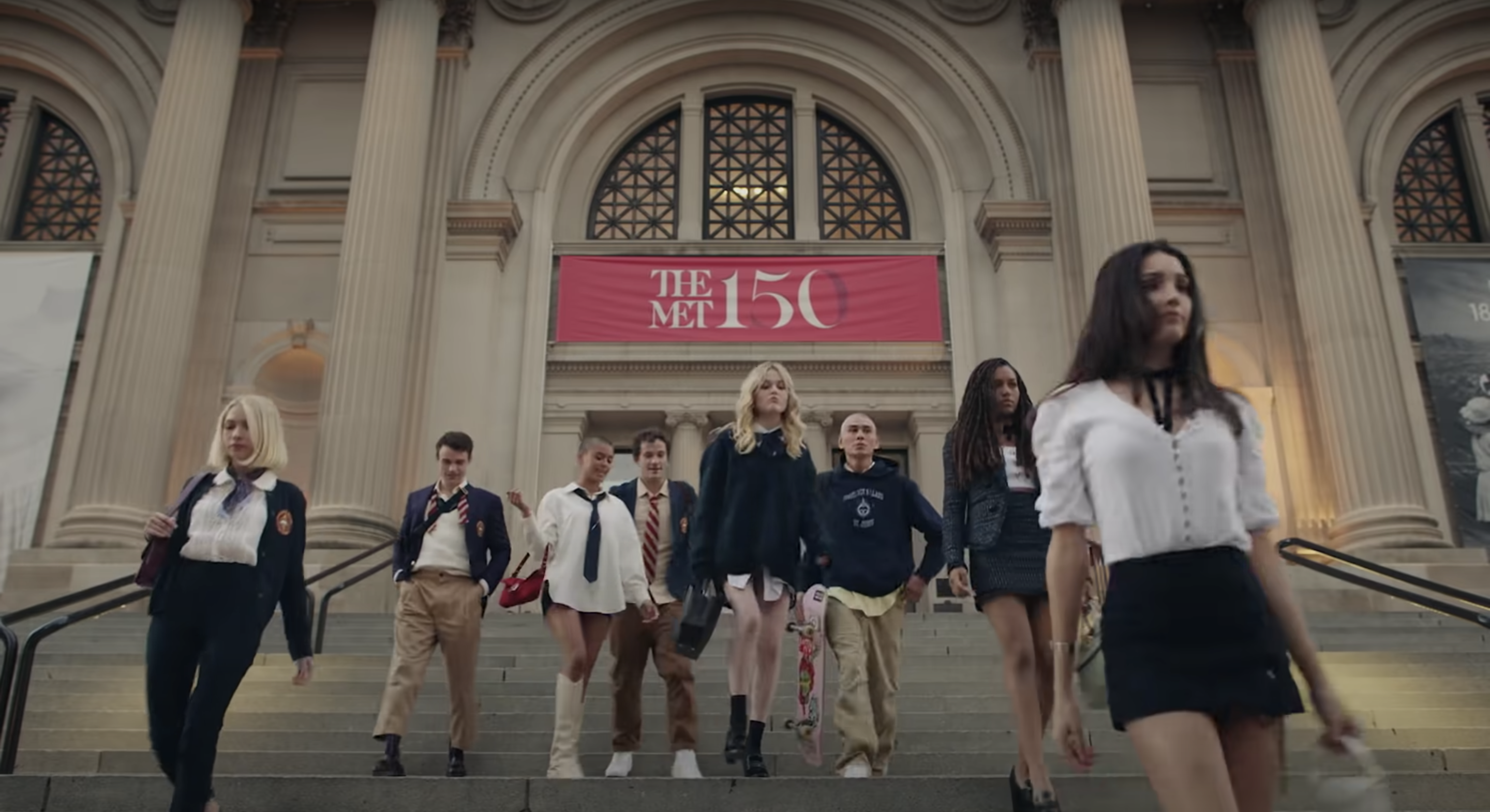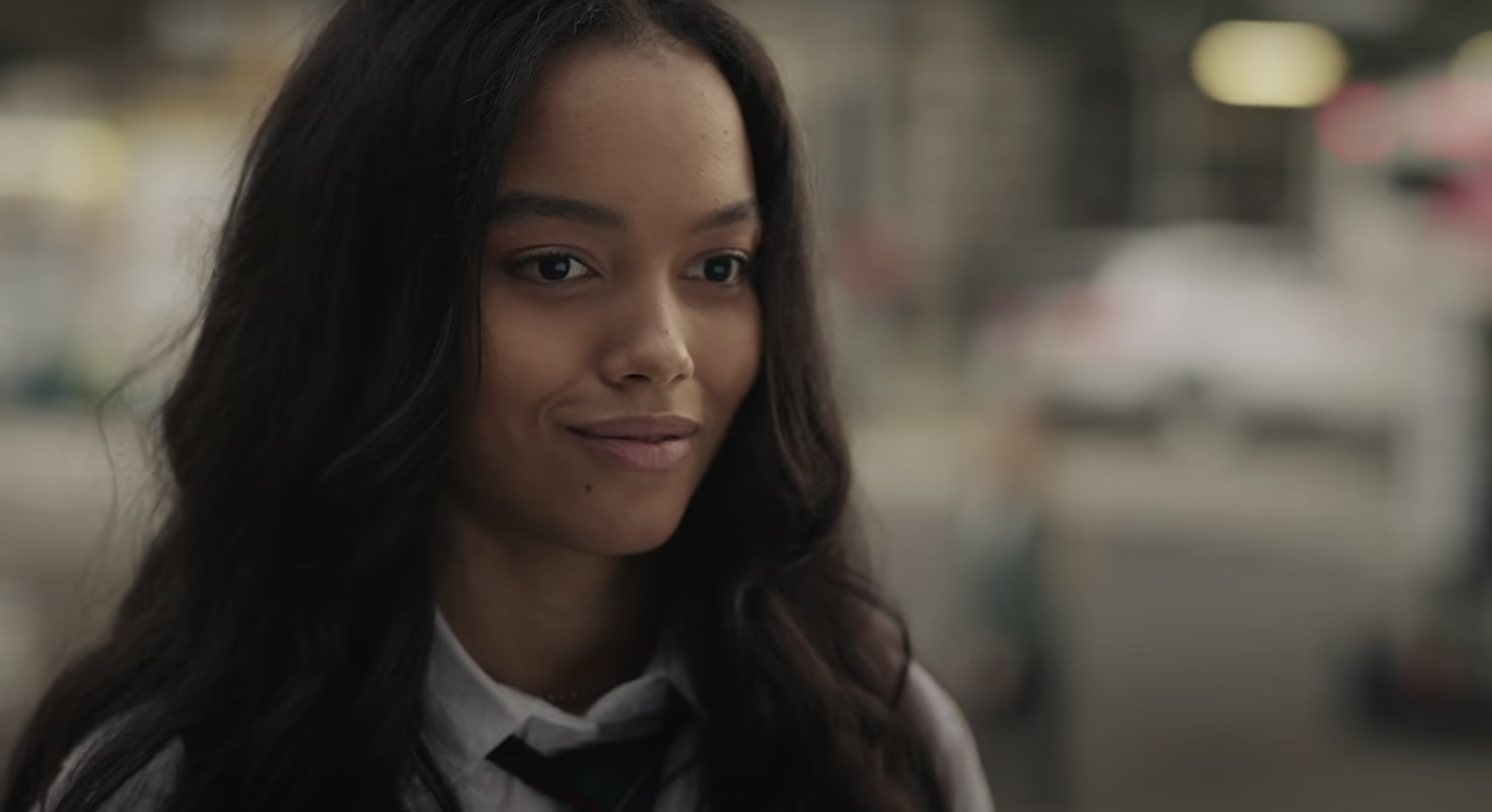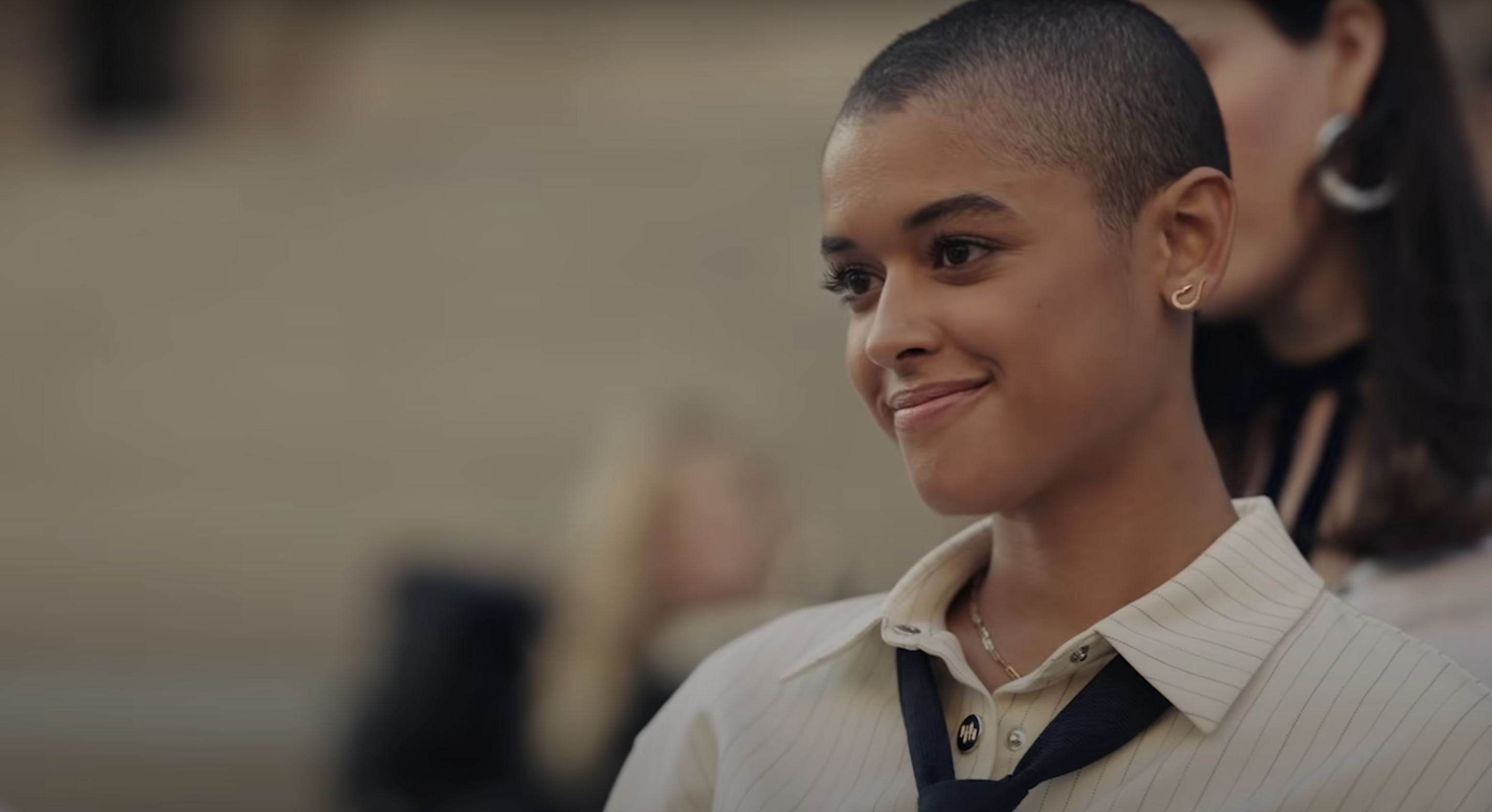 According to a logline from HBO, the new Gossip Girl will pick up eight years after the original titular website went dark, featuring a new generation of New York private school teens. "The prestige series will address just how much social media—and the landscape of New York itself—has changed in the intervening years," a description reads.
Reviving the beloved series, which ran from 2007 to 2012, is no small undertaking, and the cast is aware of the stakes. "There's definitely a lot of pressure," Peak told Interview, "But I'm a fan of the original show, so I can understand how people got so attached to these characters and now that they're trying to bring it back again. People are just conflicted. They're like, 'No, why would you already touch something that's so beautiful?' I feel like there's no need to be threatened. It's definitely going to be interesting and I don't think it's going to take away at all from the original show in all its glory. It's just going to be the same sort of world, eight years later."
Source: Read Full Article