James Caan's role as Sonny Corleone in The Godfather was cut short after the character was killed halfway through the movie. Still, Caan made an impact with audiences as the short-tempered son of Vito Corleone. Apparently, he had even more screentime, but director Francis Ford Coppola cut one of his longer scenes and Caan was furious. 
James Caan wanted Sonny Corleone to be authentic in 'The Godfather'
In The Godfather, Sonny is the son of Vito, the don of a powerful family within the Italian mafia community. When Vito is shot, Sonny becomes the head of the family and makes a lot of ill-tempered, spontaneous decisions that the other families don't like. These decisions lead to Sonny being ambushed and brutally shot in a violent, but memorable death scene.
One important aspect of Caan's performance is that Sonny was authentic to the people that Caan knew while growing up. In an interview with The Hollywood Reporter, where Caan reflects on the film 50 years later, Caan went out and bought his own shows that he knew would be right for the character. 
"Every Italian I knew from my neighborhood, they may have two suits, but they had 12 pairs of shoes, and one pair was always black and white," Caan said. "When I came into wardrobe, I asked, 'Where are the black-and-white shoes?' And they said, 'Not in the script.' So, I went and bought them."
Caan became irritated with Francis Ford Coppola after he cut one of his scenes
As The Godfather celebrates its 50th anniversary, Caan remembers a time when he got really "pissed off" with Coppola. He tells THR that one of his longer scenes was cut from the film and when he realized it wasn't there, he "walked out of the screening."
"When Michael [Pacino] tells me he is going to take care of the cop and Sollozzo [Al Lettieri], I say, 'You'll get brains all over your nice Ivy League suit.' There was a scene before in the same room that I had with Bobby [Duvall] that was like 10 pages long — and Francis cut all of it out!" Caan explains. "I was so pissed off, I couldn't watch the rest of the film." He adds with a laugh, "But otherwise, he gave me a great honor."
Caan still got nominated for Best Supporting Actor for his role in The Godfather at the 1973 Academy Awards, so the Academy was impressed enough by his performance, even without the longer scene.
Caan addresses a rumor about a fight scene from 'The Godfather'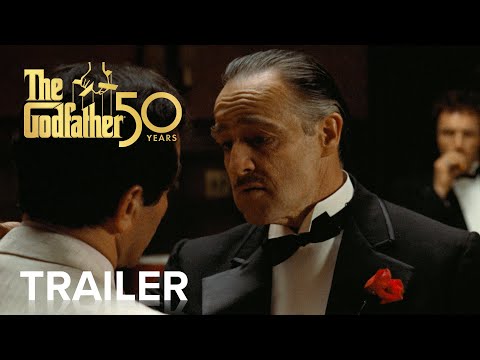 One of Sonny's most memorable moments is when he gets in a fight with Carlo Rizzi (Gianni Russo), Connie Corleone's (Talia Shire) abusive husband. The fight is brutal and Sonny doesn't hold back any punches. There is a rumor that Caan did not get along with Russo and used this fight as a way of taking out his frustrations on the actor. However, Caan denies this rumor and says the fight was pre-planned. 
"He had a fight with someone else. Not me," Caan states. "I did the fight scene with stuntman Paul Baxley. He came in, and we made up the whole fight. And everything you saw in there is something that Paul and I created the day before."
The Godfather is available to buy or rent on VOD. 
Source: Read Full Article