Want treats from The Great British Baking Show's tent at home? It's not impossible. Bake without co-hosts Noel Fielding and Matt Lucas giving updates on the time. Here are just a few of the most memorable bakes from the series plus where to get the recipes. On your marks, get set, bake.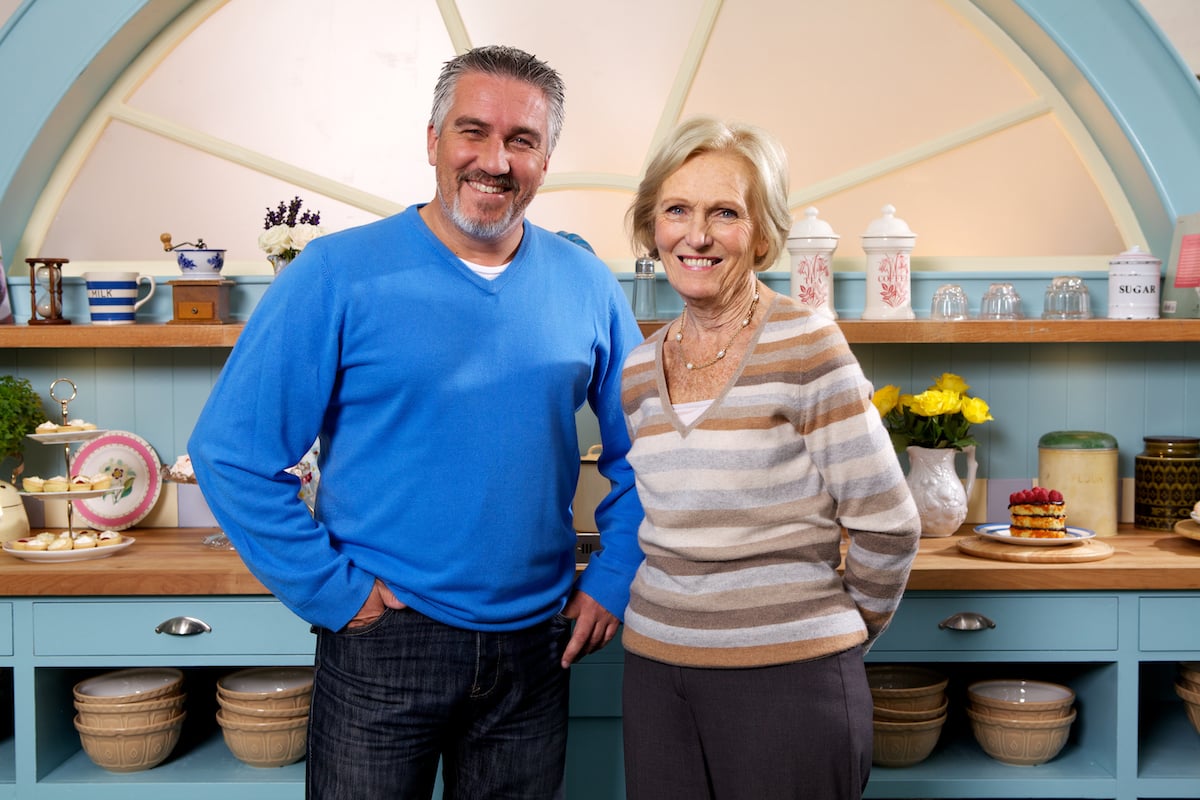 1. David's Fancy Custards
David Atherton won the 2019 season of The Great British Baking Show but before receiving his cake stand and bouquet of flowers he wowed the judges with custard. In a roaring 1920s themed episode, the bakers were tasked with making four custard pies for their signature bake. 
Atherton made four custard pies with glazed fruit and a patisserie-ready flapper girl decoration on top. He did so well, he got a coveted handshake from judge Paul Hollywood. 
How did he make them? Get all the details online. Atherton's recipe is on the official Great British Bake Off website. The custards come together in a 14-step process. They involve nearly two hours of "hands-on time" and another 50 minutes in the oven. Many of the ingredients are kitchen staples such as powdered sugar, vanilla, eggs, salt, flour, and butter. Just be sure to pay extra attention when converting the measurements. 
2. Kate's Sticky Toffee Apple Caramel Cake
She may not have won The Great British Baking Show — Sophie Faldo took first place in season 8 — but Kate Lyon wowed the judges with this recipe. During Caramel Week, she chose a Sticky Toffee Apple Caramel Cake as her showstopper. Lyon's creation won her Star Baker and some serious praise. Judge Prue Leith loved it so much she asked for the recipe. 
Described as having "all the elements of a sticky-toffee pudding plus toffee apples in one cake," the layered cake comes together in nine steps. It involves making apple-flavored sponges and frosting them with caramel buttercream.
The cake's topped with toffee apples for decoration. Some of the ingredients include apple juice, cinnamon, sugar, cream cheese, dates, and vanilla. Chances are the crew ate the leftovers, which is typical for the show.
The complete recipe is listed on the show's website. It's also featured in the cookbook, The Great British Bake Off: Get Baking for Friends and Family.
3. Liam's Nan's Sunday Dinner
One of the youngest bakers to ever grace the tent, 22-year-old Liam Charles impressed the judges with one of his nan's recipes. He made a family-sized hand-raised pie for his show stopper and won Star Baker. What was it made of? A curry filling surrounded by perfectly cooked pastry topped with mango and avocado salsa.
The recipe became so popular among fans The Great British Baking Show shared the recipe on their website. It's also included in The Great British Bake Off: Get Baking for Friends and Family cookbook.
Source: Read Full Article