Fans are understandably excited for the upcoming season of The Last Kingdom. Season 4 has a release date and there's a brand-new trailer as well. The official social media accounts have also been sharing all sorts of behind-the-scenes action and fans seem to really appreciate it all.
Season 4 of 'The Last Kingdom' has a premiere date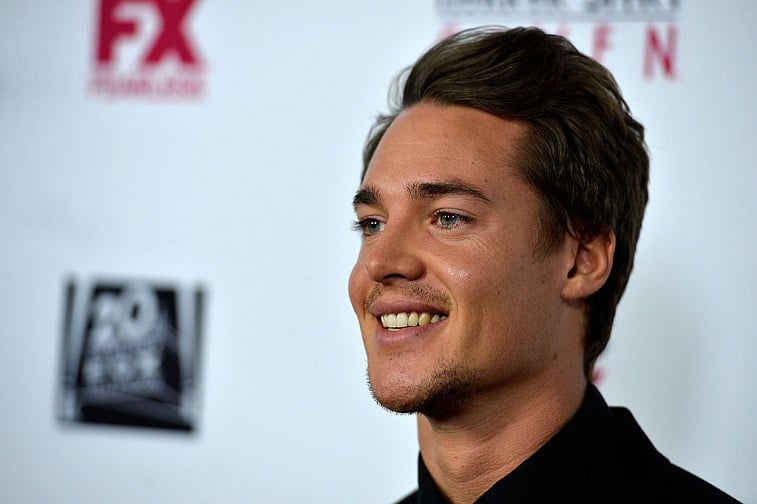 The highly anticipated new season of The Last Kingdomhas a premiere date and it's coming sooner than fans might expect. Season 4 willpremiere this month on Sunday, April 26. Fans can't wait to see more from theirfavorite show. The new season can't get here fast enough for eager viewers.
See Aldhelm and Finan stretching after swinging swords
Since the new season is so close, the official social mediaaccounts are quick to share new content. In one of the newest posts, fans get alook at Aldhelm (James Northcote) and Finan (Mark Rowley) goofing off betweentakes.
Fans will remember that Aldhelm was Aethelred of Mercia's (Toby Regbo) adviser until switching sides. He chooses to help out Aethelred's wife instead, who is called the Lady of Mercia (Millie Brady). Finan is a close companion of Uhtred's. It's funny to see the two of them together in this new post.
The new image shows Aldhelm and Finan stretching in fullgear. Around them are numerous trailers on set. "It's important to stretch outafter a long day of sword swinging. #TheLastKingdom," the post is captioned.
They each have their hands behind their heads and appear tobe stretching. And who can blame them? All that fighting can be tedious. It'salways good to take a break now and then.
Fans react to the behind-the-scenes image
Fans love seeing anything from The Last Kingdomnowadays. It's nice to see the actors kicking back and relaxing when they can. Over28,000 people liked the quirky image and some fans took the time to commentwith some love.
People are excited about this new season. "My favorite people can't wait," a fan commented on Instagram.
Many fans say they "can't wait" for the upcoming season. "Sopumped!! Can't wait for season 4," a fan wrote.
One fan says they finished rewatching all the episodes recently in preparation for season 4. "I finished watching all the episodes again yesterday I don't wanna wait anymore I need it," they wrote.
Another fan loves the series so much, they want to spreadits popularity in Canada. "I love this show, I'm considering myself responsibleto spread its popularity to my fellow Canadians," the fan wrote in thecomments.
Someone else doesn't want either of them to hurt themselveswith all the effort they're putting into it. "Don't hurt yourself with thosebig stretches," the fan said.
"Yes, must stay healthy to swing a sword another day,"another fan commented.
Fans are loving all the behind-the-scenes images and videosin preparation for season 4 of The Last Kingdom.
Source: Read Full Article