Rachel Brosnahan revealed that The Marvelous Mrs. Maisel Season 5 will be the last chapter in the series and production has started on the final season.
Brosnahan who plays title character Miriam "Midge" Maisel shared on Instagram that filming was "bittersweet," along with a signature joke about being bold going into the final season.
Amazon Prime bids farewell to 'Mrs. Maisel'
Brosnahan captioned a photo of a table read script on Instagram. "A few days ago we started shooting Season 5 (!) of The Marvelous Mrs Maisel. It's bittersweet. The band is back together again and we can't wait to share season 4 with you starting tomorrow…it's also going to be our last rodeo. Rest assured our tits are up and it's going to be a hell of a final chapter. Stay tuned."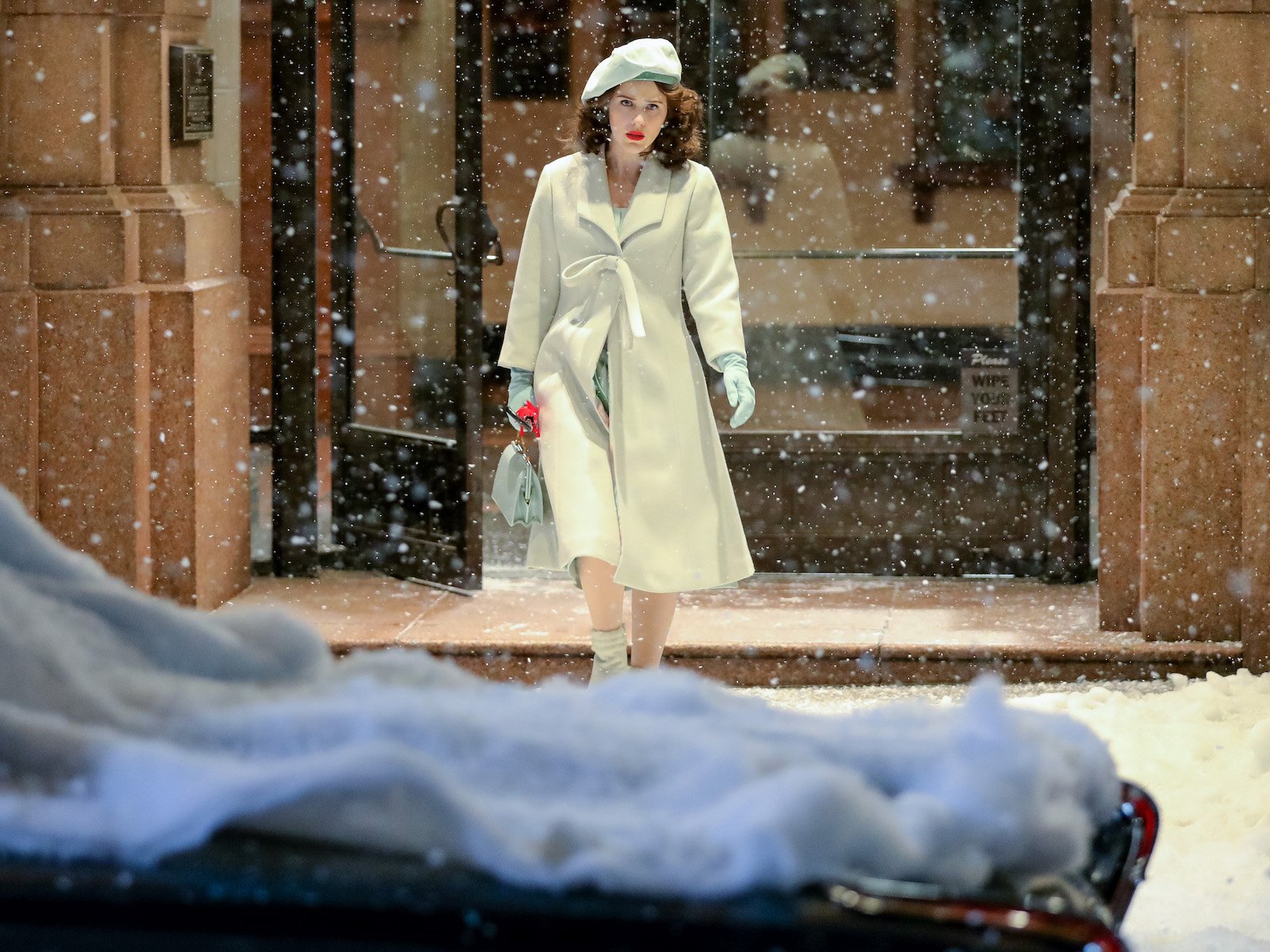 The Marvelous Mrs. Maisel Season 4 premieres on Friday, Feb. 18, and two episodes will begin to stream on Amazon Prime. But ahead of the announcement, Amazon Studios released a statement about the end of the series.
The upcoming season will be 'dense' and 'a lot of s*** going on'
Although fans mourn the eventual end of the series, creator Amy Sherman-Palladino and co-executive producer Daniel Palladino promise a "dense" and packed upcoming season.
"We f***ing love it," she told TVLine. "Our show is dense. There's a lot of s*** going on. And attention must be paid. We're really happy that they are doing this."
Because the season is so action-packed, Amazon is releasing two episodes at a time instead of one big streaming binge. "We would not recommend anyone watch eight episodes of this show in a row in one sitting — or two sittings,"Palladino remarked.
"We don't even want [television journalists] to do that," he added. "It was not made to be consumed like that, at least not on the first viewing. So we're good with what they're trying here."
Producers have a plan for Midge Maisel
Producers have mapped out how the series will end. "We have an idea emotionally where we want the Midge character to end," Palladino told The Hollywood Reporter in 2019. "We don't know exactly how long it's going to take." 
Sherman-Palladino shared the series journey timeline. "The first year was her discovery, the second year things unravel, the third season she goes on tour. Amazon … had already heard the bullet points for what the seasons were going to be."
Source: Read Full Article