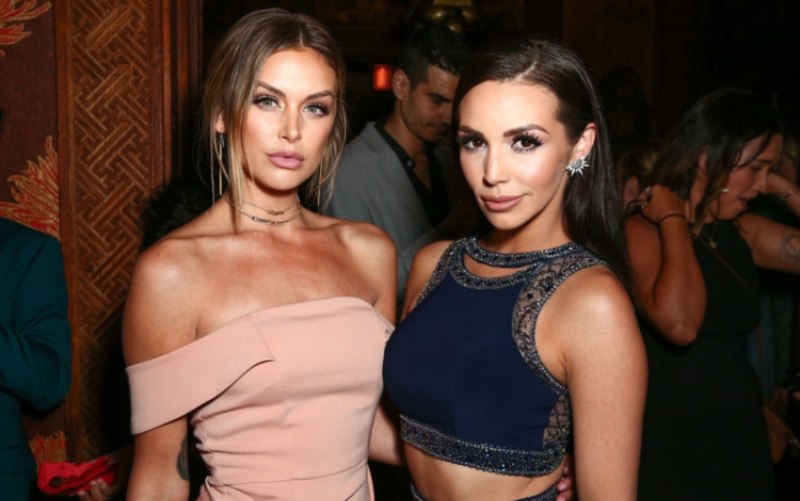 Lala Kent and Scheana Shay | Getty Images/Rich Fury
It's not a surprise that most Vanderpump Rules cast members have side hustles outside of working at SUR. Lala Kent and Scheana Shay have tried breaking into music. They unsurprisingly have gotten competitive because of that and now things might have gotten messy over a music producer. So are Lala Kent and Scheana Shay feuding over a music producer? Here is everything you need to know.
Lala Kent said once she found out Scheana Shay started working with Sean2 Miles she felt cheapened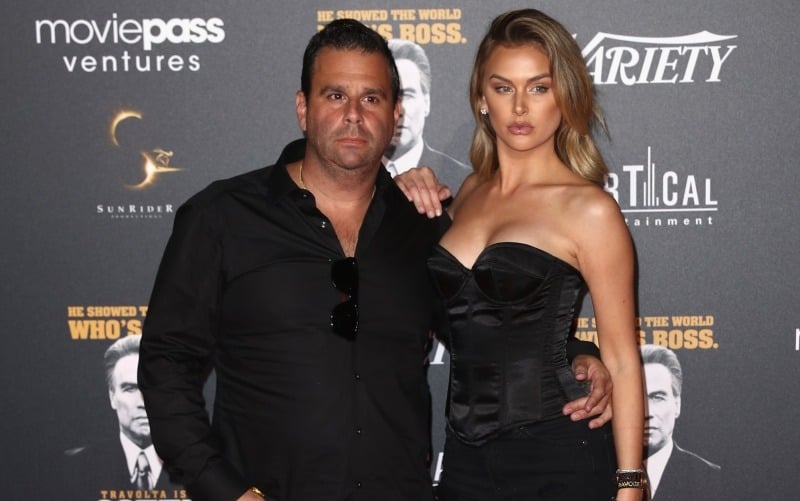 Lala Kent and Randall Emmett | Getty Images/ John Phillips
Lala Kent was working on her music career before she got her movie, The Row. Then Kent worked with James Kennedy but also a producer named Sean2 Miles. Scheana Shay more recently came out with two new songs called "Better Without You" and "Do It Now (Get Naked)." Sean2 Miles also helped with those songs and appeared on Shay's podcast, Scheananigans to tease the songs.
"The last time I performed was on the bar at SUR," she told the producer according to The Daily Dish. She then said, "I feel like I have a new swag now and I'd bring something different to the table." Scheana Shay wrote "Better Without You" with Sean2 Miles. The producer has also worked with Snoop Dogg, Lil Wayne, and Lala Kent.
Kent wasn't happy to find out about their relationship. "After I heard that they were working together, I no longer work with Sean2," told Us Weekly. "I just take it personally when anything I do is cheapened. So when stuff like that happens, it's like, I can't. Time to move on to the next, you know?"
Scheana Shay claimed Sean2 approached her about making new music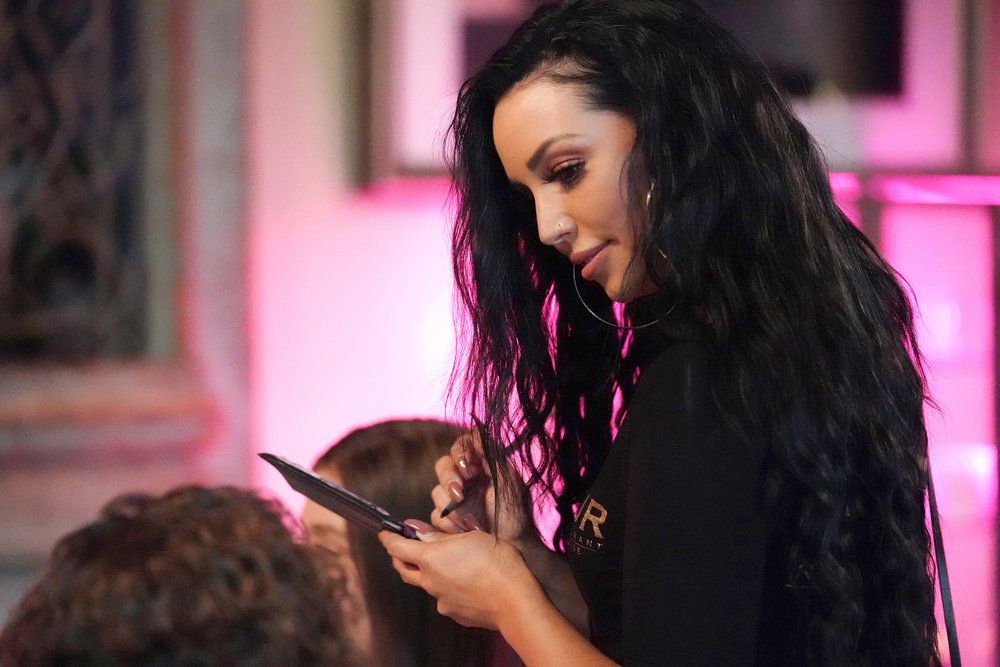 Scheana Shay | Nicole Weingart/Bravo
It seems like the Vanderpump Rules co-star didn't seek out the music producer. Instead, she said that he reached out to her.
"I've had so many people ask me to put out new music and then Sean2, who works with Lala as well, was like, 'Can I get you in the studio? I think your voice is dope, I really want to work with you,'" Shay told Us Weekly. "And we worked out a great deal. So why not?"
The two previously tried to work together but Kent cut Shay out of her song
Lala Kent and Scheana Shay did try to team up for a song before but it didn't quite work out. When Kent had Shay come to the studio to sing, Kent wasn't impressed. She said, "obviously, I'm going to cut her part." Kent also said, "I love Scheana with all my heart but the girl is tone deaf."
Shay defended herself on Watch What Happens Live by saying "how good could you sound singing 'yo, yo, yo, yo, yo? Great lyricist, Lala!" She also added that James Kennedy has said the same thing about Kent's voice.
Since this isn't the first time the two have faced off when it comes to their music, this probably won't be the last of it. We will have to wait and see if Scheana has anything to say about Kent's latest diss.
Read more: 'Vanderpump Rules': Lala Kent Is Engaged, What Is Randall Emmett's Net Worth?
Check out The Cheat Sheet on Facebook!
Source: Read Full Article