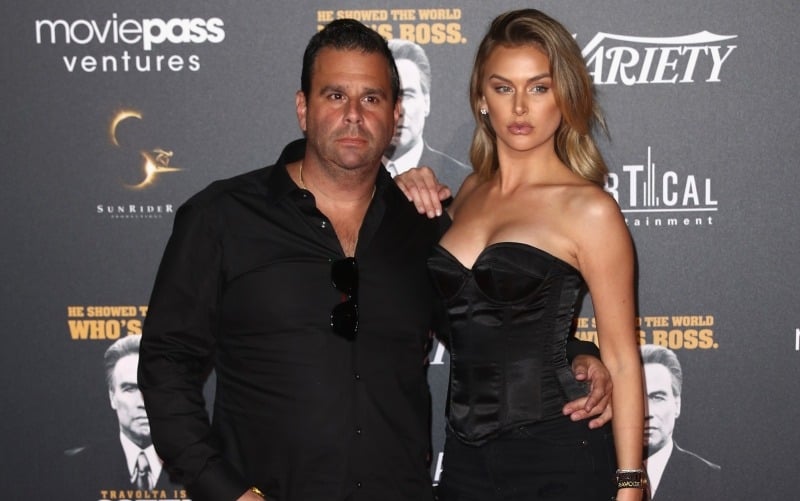 Lala Kent and Randall Emmett | Getty Images/ John Phillips
Randall Emmett and Lala Kent first kept their relationship a secret. But it didn't take long for people to notice and that is partially due to Lala Kent driving a Range Rover on Vanderpump Rules. So did Emmett buy her the Range Rover? Here is everything to know about the situation.
Lala Kent first claimed her Range Rover was given to her by her mom
Lala Kent | Lala Kent via Instagram
The rest of the Vanderpump Rules cast grew suspicious of Lala Kent when she started showing up with expensive things in Season 5. She most noticeably started driving a Range Rover, which she first claimed was bought by her mother. It didn't take long for her to quit the show after the questioning.
"It's very weird because I've been doing this for a year and a half, so to know that my time is up, it's bittersweet for me," she told E! News. She hinted that all the focus on her personal life is what led to the decision. "I think just the negativity finally got to me. I'm not good at separating real life from work, so it started trickling into my everyday relationships with people who have nothing to do with the show and once that started happening that was like not OK anymore."
At this time there was a rumor that she was dating a married man, which is why she was receiving expensive gifts. "The hardest part for me was when they started making accusations about a relationship that I really wasn't in," she said. "When that trickles into my real life and I am going to the person I am in love with venting about these crazy people, it really did take a toll on my relationship with my boyfriend."
It later came out that the car was from Randall Emmett
Lala Kent and Randall Emmett | Lala Kent via Instagram
She did return to the show and began talking more openly about her mystery man giving her expensive gifts. Eventually, she also admitted that it was Randall Emmett. "[Randall Emmett] was married when you started dating, correct?" Andy Cohen asked her on Season 6 Vanderpump Rules' reunion. She answered, "Well, when I met [Randall], he had a legal separation [from Ambyr Childers], so I don't see how I did anything wrong."
So Randall Emmett did buy the Range Rover for Lala Kent? Yes, but she did say that there was a catch to the expensive gift.
Lala Kent said she still had to pay for the insurance
Emmett might have put the money down for the Range Rover. But Lala Kent claimed she still has to pay for ongoing costs on the car herself like insurance. But now the two are engaged that arrangement might not matter anymore.
The couple has since then made headlines for going on trips together to places like Cannes. They also got engaged and Randall Emmett proposed with a $150,ooo engagement ring that he helped design. The two also appeared on Flipping Out to remodel Emmett's home.
The wedding should be an extravagant event given the couple's history. Sadly, it's probably not a sure thing whether it will be on Vanderpump Rules.
Read more: 'Vanderpump Rules': Lala Kent Is Engaged, What Is Randall Emmett's Net Worth?
Check out The Cheat Sheet on Facebook!
Source: Read Full Article