Vanderpump Rules Season 9 broke new ground when the series returned without a handful of original cast members, who were fired after season 8. And while some of the current cast still speaks to the fired cast members, Lisa Vanderpump revealed she's generally cut ties with all of them. And apparently, for former cast member Jax Taylor, that's perfectly fine with him.
'Vanderpump Rules' Season 9: Out of sight out of mind
Vanderpump admitted that she doesn't speak with former cast members, except to send a congratulatory baby gift. "I don't really have anything much to do with interacting with them," she told ET. "I did send baby presents and have kind of congratulated them and we have spoken, but they're not part of my life unless they're really on the show or working for me." Stassi Schroeder and Kristen Doute were fired during the season 8 reunion for previous racist actions. Months later, Jax Taylor and his wife Brittany Cartwright also announced they would not return to the series.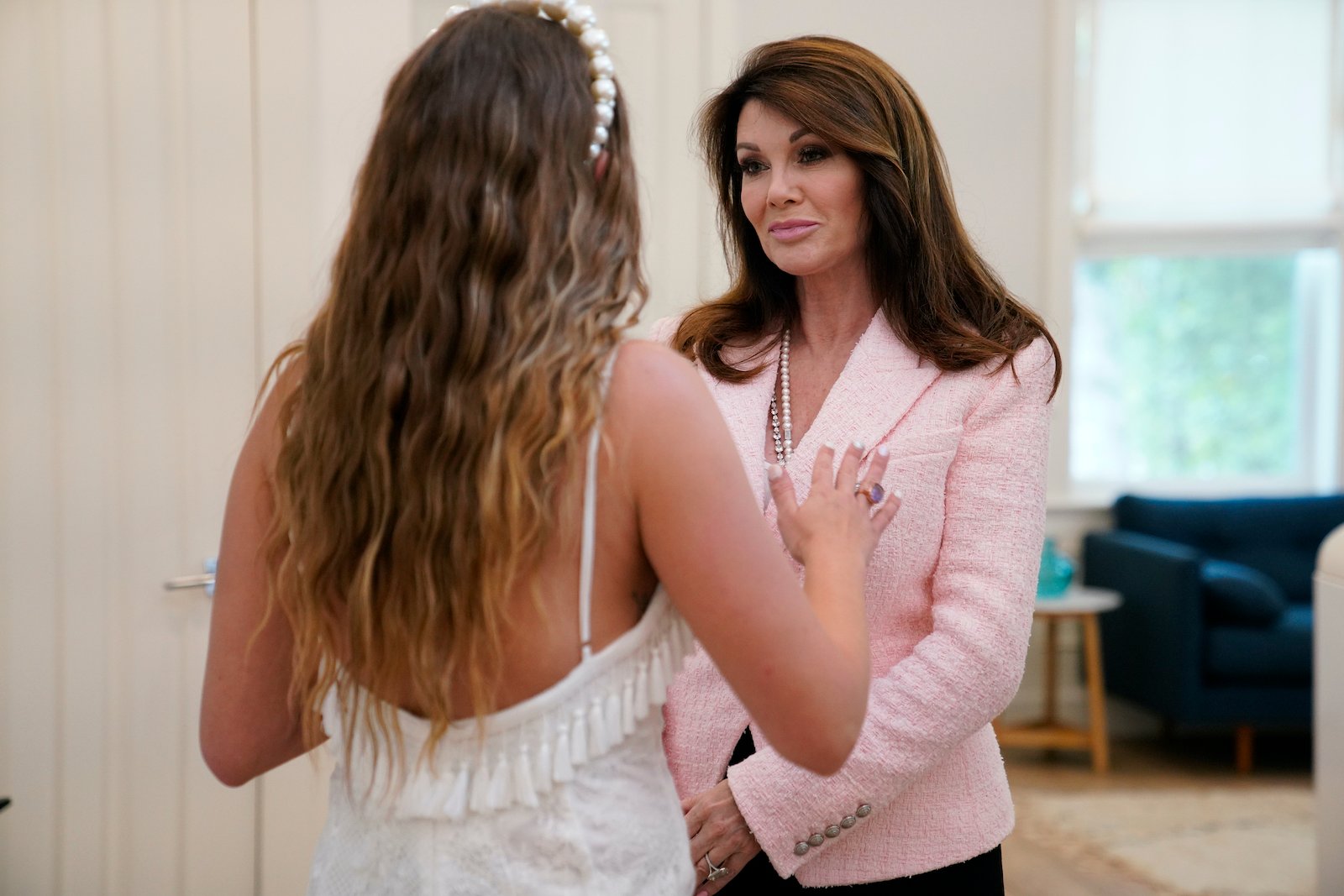 This year the show refocused to hone in on the current relationships at Vanderpump's restaurants. "Ultimately, this group kind of also revolves around my world, the restaurant, coming to me for mentorship and how cohesive that group is — of course things change — but the same way we've also introduced new cast members," she said. You see Charli [Burnett], she's very comfortable in this group. You see Lala [Kent], you see James [Kennedy] and Raquel [Leviss], how they've come to this group and things have changed. I think it's always sad to lose people that have been part of the initial success. But that was Bravo's decision and we've moved on. This [season] is so kind of action-packed and there are so many storylines, and the cast is pretty big as it is. So I don't think anything was, per se, missed."
What happened when Lisa Vanderpump bumped into Stassi Schroeder?
While Vanderpump may not be in constant contact with fired cast members she's still friendly and happy to see many of them. "I actually ran into her," Vanderpump said about Schroeder. "I did say, 'Yes, I called you back and I've called you and reached out to you.' … She was very friendly."
"I wish them all well, I do," she added. "I also think they needed to learn a lesson about, you know, respecting other people's point of views and having empathy and looking at other people's lives, not just through their own lens. Personally, I think a lot of people need to learn that."
Jax Taylor shaded Lisa Vanderpump in an Instagram Live
While Doute, Cartwright, and Schroeder haven't made shady comments about Vanderpump, Taylor said he doesn't speak to Vanderpump and that's fine with him. "I don't talk to Lisa now, I haven't spoken to her," he said during an Instagram Live in March. "She's in her own world, and I don't really … she's another one that, eh, I could care less about." Adding, "She's in her own world. Nothing mean against her. I just don't really care either way."
Vanderpump told ET she loved how Charli Burnett put Taylor in his place on the show. "When he said, 'Oh, you're boring me,' she said, 'Oh, go to bed, old man,' to Jax? I think, 'OK, there's the girl that sees the funny side. She's not afraid to speak her mind,'" Vanderpump recalled of an exchange between Burnett and Taylor. "So she's definitely a very valuable cast member."
Source: Read Full Article