Dead witnesses, unlikely suspects, and at least one person back from the dead? Now, in the sixth and final season, How to Get Away with Murder is winding up for a killer ending. With only five episodes left in ABC's salacious whodunit, here is what star Viola Davis says viewers can expect in the final stretch.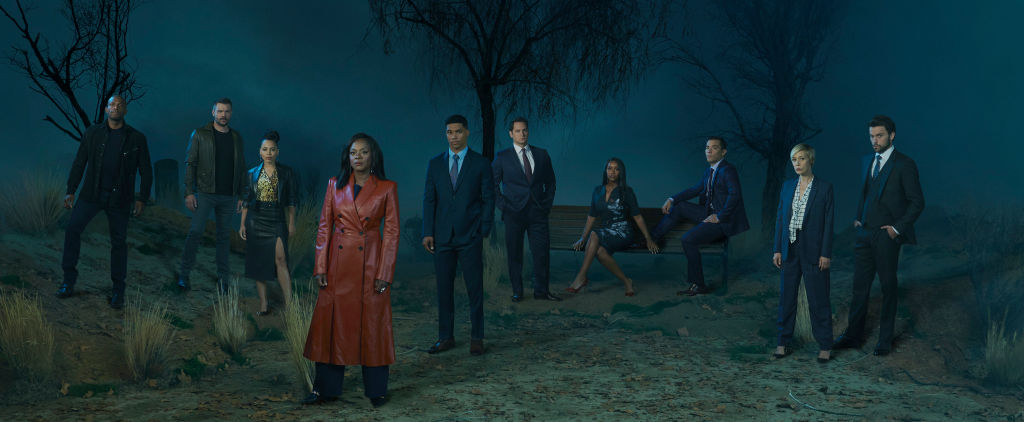 ViolaDavis touts the 'bold storytelling' of 'How to Get Away with Murder'
How to Get Away with Murder has wrapped production and the first of the final six episodes premiered on April 2. Immediately following the broadcast, Davis spoke to the Variety After-Show to answer some burning questions.
Inthe video, when asked about the legacy of How to Get Away with Murder,Davis touts the show's "Bold storytelling where everyone had a seat at the table."The actress goes on to describe the inclusivity of the series, noting, "Everyoneliterally felt represented. The LGBTQ community, absolutely…all women of colorfelt included."
Davisinsightfully explains the implications of having such an inclusive show ontelevision today. She elaborates by saying this:
I want every woman out there to feel represented. I feel that Annalise represented womanhood. And womanhood has been so limited in the past. You feel like if you're not a size two and blonde, blue-eyed — which is beautiful too — that you're not included in the arena of femininity and complexity. I never want my art to represent that.
Davisalso points to the show's profound storylines, explaining, "Some really hot-buttonissues were explored like sexual assault, sexual abuse, restorative justice.Bold storytelling that represents the new audience out there…the Americanaudience."
ViolaDavis teases 'fireworks' during the final episodes of 'HTGAWM'
How to Get Away with Murder is socially relevant and intentionally inclusive, but what also draws fans are the addictive storylines and unpredictable plots. And based on what Davis tells Variety After-Show, the final five episodes will follow suit with what the show has delivered thus far. "What a magnificent job they've done with the last episodes," Davis gushes in the video.
Inthe final episodes of How to Get Away with Murder, there is yet another mysteryto untangle, and Davis promises, "Let me tell you something. These last fiveepisodes… They're gonna take you on a ride!"
Theactress credits show creator, PeterNorwalk, with delivering an explosive finale. "It is like Pete took allof these fireworks and put them in a box and said, 'What would happen if weblow 'em all up at the same time?' And that's what he did. He blew 'em up."
ViolaDavis encourages fans to 'lean in' and 'dare greatly'
The final chapters of How to Get Away With Murder are airing during the coronavirus pandemic, an era of illness, fear, and isolation. While Davis acknowledges that her show could be a welcome distraction during this time, she is quick to remind viewers of the importance of being present and spurring positive change. In her interview with the Variety After-Show, she asserts:
I always want to be a great distraction. I always absolutely at the end of the day want people to be entertained. But it's a part of me that's the artist. I also want people to be tuned in.
I think so often we use that word, 'escapism,' to the point that it's just taken on a whole new meaning. It means we want to escape ourselves. We want to escape each other. We want to go to the land of The Wizard of OZ.
There are some really huge, enormous issues that have been revealed in this world. I think that there have been enormous issues that have been revealed even in the past four or five years, [and] certainly have been reflected in the show. And until we lean in and really dare greatly to have those discussions, those really hard discussions, none of this change is going to stick.
Readmore: Viola Davis Asks Fans to Describe 'HTGAWM' Episode and TwitterDelivers
Source: Read Full Article