Netflix has just announced that Virgin River has wrapped filming for season 4. The series follows Mel Monroe (Alexandra Breckenridge), a nurse from Los Angeles. As Mel heals from her past, she strikes up a romance with Jack Sheridan (Martin Henderson), who owns the town bar. In addition to this duo, the small town is full of interesting and compelling characters.
A retired Marine like Jack, Dan Brady (Ben Hollingsworth) is trying to find his place in Virgin River. Unfortunately, he's found himself entangled in quite a bit of drama. Now, amid some casting news, fans are concerned that Hollingsworth is leaving the Netflix series.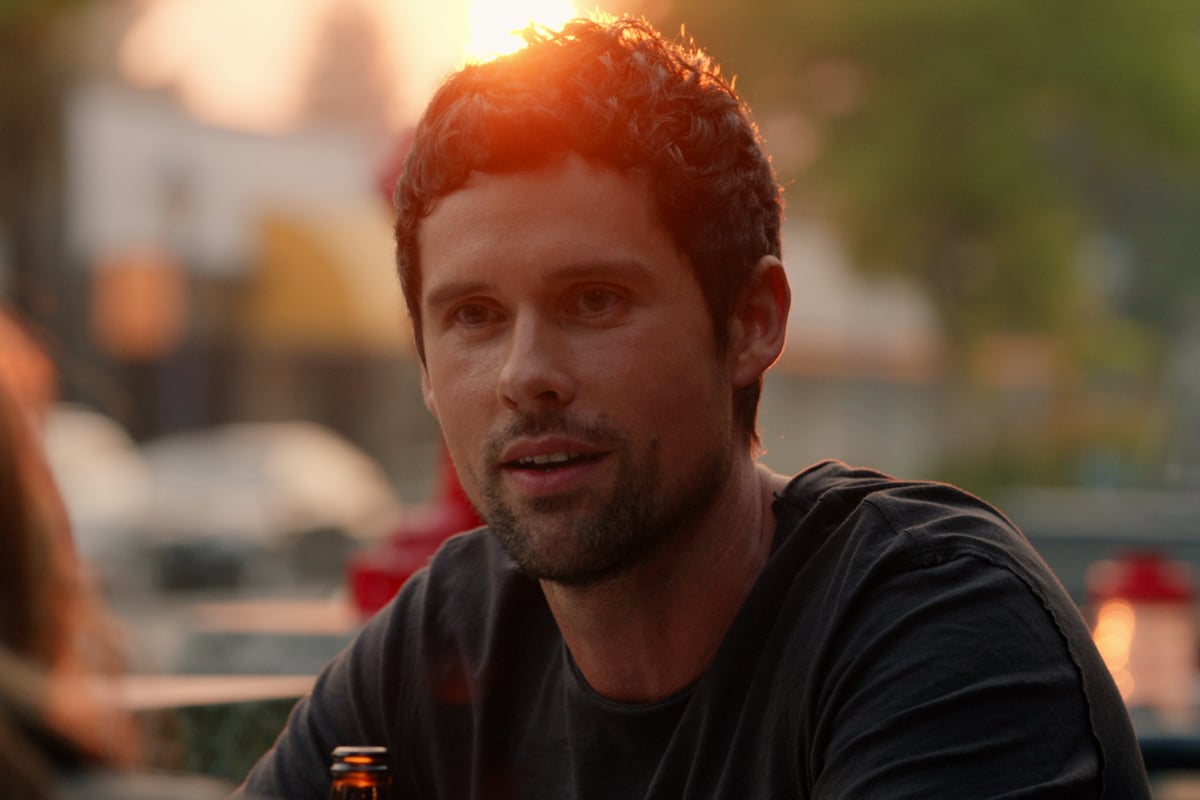 What happened to Brady at the end of 'Virgin River' Season 3?
After a tumultuous season 2, fans saw a different side of Brady in season 3. The former Marine had gotten from under drug kingpin Calvin's (David Cubitt) thumb and he had started a romance with Jack's sister, Brie (Zibby Allen). However, Brady's good fortune came to a screeching halt at the end of season 3. In the season finale, he was arrested by former Marine/detective Mike [Marco Grazzini] for shooting Jack. 
Though Jack recalled Brady being at the bar the night he was shot, Hollingsworth insists not everything is as it seems. "I'm pretty sure Brady is on everyone's suspect list," he told TV Line. "I wouldn't be surprised if the fans are placing bets about who ended up shooting Jack — and I wonder what the over-under is on Brady. I don't believe he's someone that would do that, regardless of his state of mind."
Moreover, we also know there is a ton of animosity between Brady and Mike so a framing could be possible.
Is Ben Hollingsworth leaving the Netflix series?
Virgin River Season 4 just finished filming in Vancouver and we know that Hollingsworth was on set. The official Virgin River Instagram has captured videos and photos of him. Moreover, he has shared photos and videos of himself and Allen having fun on set.
However, Hollingsworth has also snagged a role on the new Spectrum series, Joe Pickett, which has been described as Yellowstone meets Fargo. The series description reads, "a game warden and his family navigating the changing political and socio-economic climate of rural Wyoming, a place rife with wildlife, history, schemes, and secrets."
Hollingsworth teased his character on the series on Instagram, saying, "Can't wait for y'all to meet Ote Keeley. #JoePicket drops on @spectrumoriginals in 2 days!!! The best way to describe this show is Yellowstone meets Fargo."
As Ote, Hollingsworth looks shockingly different from the clean-cut Brady. However, fans shouldn't despair, we doubt that the actor will be leaving Virgin River. After all, Breckenridge has starred in the Netflix drama and on NBC's This Is Us at the same time.
Did Brady shoot Jack?
While fans are likely thrilled that we will be seeing more of Brady when Virgin River returns for season 4, a major question still looms in the air. Did Brady shoot Jack?
Henderson seems to think that would be implausible. "As much as their relationship is fractured and filled with animosity and [they have] a complicated history," he told TV Line. "They were brothers, they fought together, and they defended each other with their lives. I think it feels a bit impossible for Jack to really get his head around that, but then more evidence comes to light and he starts to remember things and maybe he jumps to conclusions?"
Thankfully, Virgin River showrunner, Sue Tenney says all will be revealed in due time. "The audience will be genuinely surprised at who's behind all of it," Tenney told TV Insider.  She added, "If we get the actual reveal [in season 4], it would detail more of how this all was intertwined. The webbing of that story goes all the way back to the first season, so it's a connective tissue that goes through four seasons."
Source: Read Full Article