The Emmy-winning HBO series Succession tells the story of a filthy rich family in New York City. After closing out its dramatic season 2 in 2019, the season finale left on a cliff-hanger. Succession has been renewed by the network for season 3, but the COVID-19 outbreak put filming on a long-term hold. Recently, Succession's showrunner, Jesse Armstrong, revealed that the show will attempt to begin shooting season 3 by the end of 2020. However, what does that mean for when the show will be released?
Not to mention, given the ubiquitous nature of the global health crisis in today's culture, will the upcoming season of Succession reference the coronavirus pandemic? Cast member Sarah Snook recently revealed her thoughts.
Will 'Succession' Season 3 directly reference COVID-19?
Recently, Succession cast member Sarah Snook — who plays Shiv Roy on the series — sat down with Variety for a podcast interview.
When asked whether or not season 3 would refer to the COVID-19 pandemic, she responded:
I think Jesse [Armstrong] wants to be delicate about it and just classy. I think it's a thing that everybody's aware of, and audiences are really intuitive these days.
However, Snook continued that any reference to the pandemic would be "nothing that is so overt that is going to really tackle it head on." Why?
"Because that's not the show," the Succession star explained. "We want to see the Roys doing the thing that they've been doing that we love, not pivoting towards a pandemic story."
However, she does believe that Armstrong will include little hints at COVID-19, at least as a backdrop to the larger plot.
"Even just seeing a mask in the background of something or hand sanitizer, those things that have become part of our daily lives, those things maybe," Snook told the interviewer.
When will the HBO drama series start filming season 3?
According to a separate Variety article, for Succession Season 3, "production has been delayed indefinitely."
Succession creator Armstrong told the publication that the cast and crew are "trying to think about starting shooting in New York before Christmas."
Still, Armstrong understands, that due to the ever-changing nature of the global outbreak, all of these plans are really "just conversations." He continued that any attempt at planning is "tough."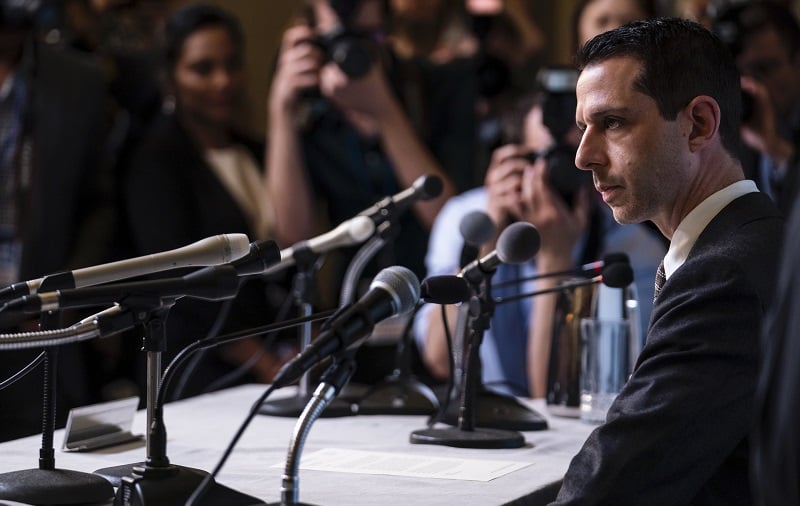 "Who knows if that'll come about, but that's the plan at the moment," the Succession showrunner told Variety.
The publication also delved into the timeline — predicting, loosely, when HBO would put out Succession Season 3.
"Even if Succession manages to fire up the engines again before Christmas, viewers will likely have to wait well into 2021 to find out what happens for themselves," Variety reported.
Even then, that timeline is up in the air — so who knows when we'll get to see the Roy family tear each other apart once again.
Source: Read Full Article