Extensions have been made for both YouTube and YouTube TV
Getty Images
YouTube TV will return to Roku, as YouTube owner Google and Roku have struck a new multiyear deal to keep the live-streaming service on the platform.
"Roku and Google have agreed to a multi-year extension for both YouTube and YouTube TV," Roku said in a statement Wednesday. "This agreement represents a positive development for our shared customers, making both YouTube and YouTube TV available for all streamers on the Roku platform."
Terms of the agreement were not disclosed.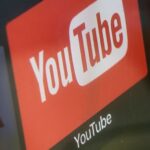 In October, Google said it would make the YouTube and YouTube TV apps unavailable for Roku users to download beginning Dec. 9. So while existing Roku owners who had both apps installed would be able to use them normally, if you began using a Roku device after Dec. 9 the apps would not be accessible to you.
The standoff between Roku and Google over carrying YouTube and YouTube TV has been ongoing for months, with the YouTube TV app being removed months ago, and its absence from Roku being a problem for both sides: Roku has more than 53.6 million active accounts and YouTube TV is one of the most popular live TV streaming services on the market, alongside Hulu's live streaming plan.
More to come…
Source: Read Full Article