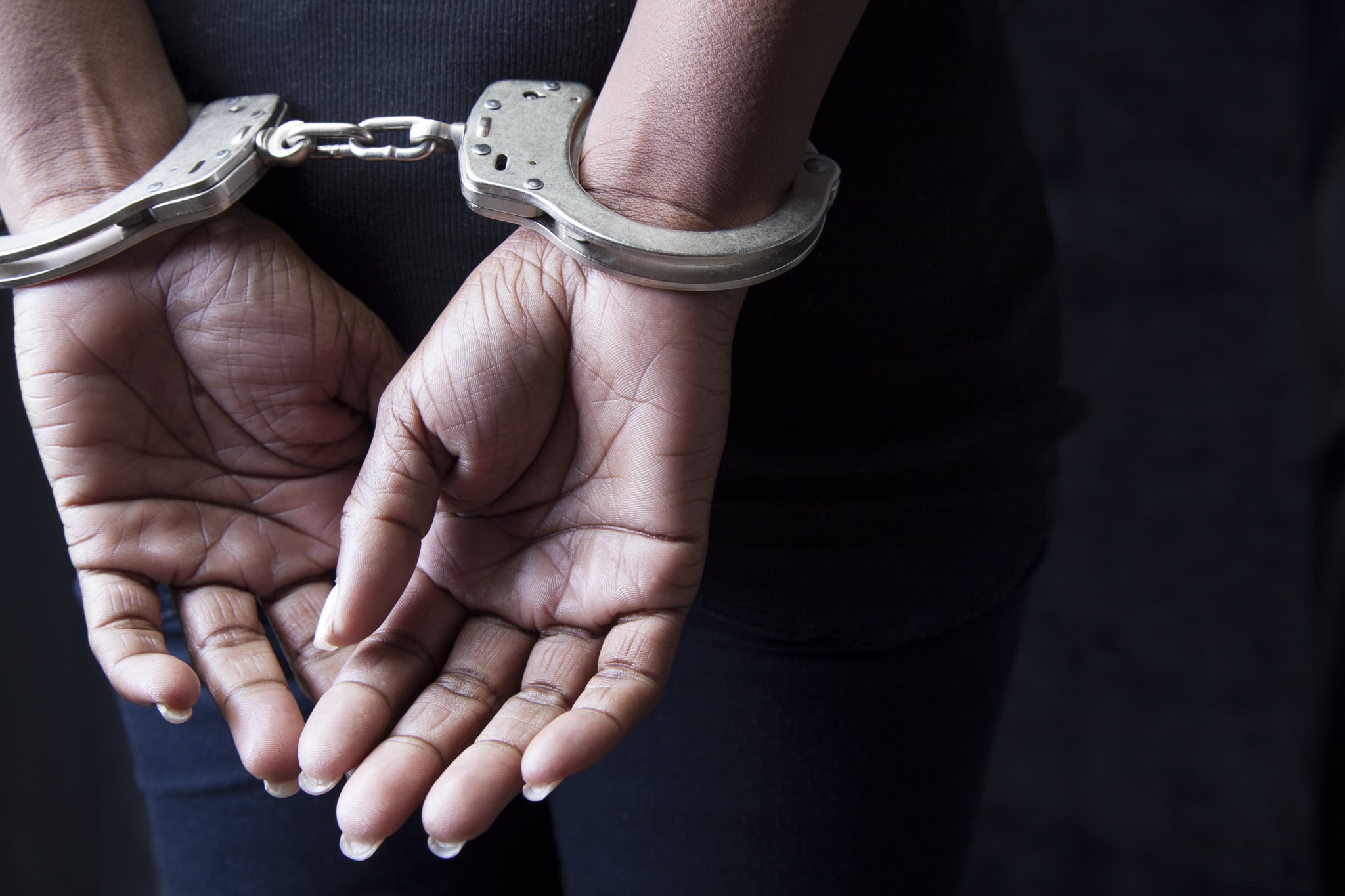 Brooke Skylar Richardson of Ohio was charged with aggravated murder, involuntary manslaughter, child endangering, and gross abuse of a corpse after giving birth to a baby she says was stillborn and burying it in her yard in 2017, when she was an 18-year-old high-school student. She was acquitted of all charges after an eight-day trial this September.
In June, Marshae Jones faced charges for manslaughter in Alabama after being shot in the stomach and experiencing a miscarriage. Police said they pressed charges because Jones, a black woman, had allegedly started the fight that led to her injuries. (Those charges were later dropped after a public outcry.)
To Dr. McLemore's point, some advocates have called for us to rethink the word "miscarriage" itself, as the word could advance stigma by suggesting the pregnant person somehow "failed" to carry their pregnancy to term. The conversation has been championed by public figures including actor James Van Der Beek, who has previously spoken about facing three miscarriages with his wife. As he put it: "'Mis-carriage,' in an insidious way, suggests fault for the mother — as if she dropped something, or failed to 'carry'."
According to Dr. McLemore, women facing criminal charges for the outcome of their pregnancies isn't new and is part of a broader, dangerous trend that disproportionately impacts women of color and black women, in particular. Pregnant black women are significantly more likely to face criminalization for the outcomes of their pregnancies over alleged drug use. "From the War on Drugs, we saw black women, pregnant black women especially, targeted, and it's an attempt to minimize and attack people who needed public assistance and welfare, not protect them," she said.
The criminalization of miscarriage has become an especially salient topic today amid an uptick in proposed and passed abortion bans in states like Alabama, Georgia, Missouri, and others. What authors of these abortion bans — nearly all of whom lack backgrounds in health and medicine — have failed to address, or perhaps consider, is that there is no way to differentiate between a pregnancy that ends through medical abortion versus miscarriage. In 2015, almost a third of all abortions were at-home, self-medicated abortions. This means that laws banning abortion could effectively criminalize miscarriage or, at the very least, open the door for state surveillance of the private lives of all women and pregnant people.
"In the last six or so years now, with self-managed abortion on the rise, we've faced the increased question of whether it would be criminalized," said Jill Adams, executive director of If/When/How. If/When/How is an organization that aims to advance reproductive justice and reclaim how the law interacts with reproductive oppression through advocacy, organizing, training, support, and litigation through its network of lawyers.
According to Adams, the rise of self-managed abortion has emerged for several reasons, from the decline of physical abortion clinics in states across the country to personal preference, as many women feel safer having their abortions at home. However, increased self-managed abortion rates have also come with increased suspicion attached to women who experience miscarriage, Adams said. In several documented cases, healthcare workers and social workers have reported women who have lost their pregnancies to law enforcement.
"We know of at least 21 arrests related to people potentially inducing their own abortions since 2005. But of course, we suspect this is just the tip of the iceberg, not accounting for cases of charges dropped, plea bargains, and more," Adams said.
However, as Adams also noted, the laws that have led to several disproportionately women of color facing criminal charges and even jail time in recent years are not explicitly related to abortion care, but feticide. Thirty-eight states have feticide laws that were written with the explicit intention of protecting pregnant women from domestic violence. Such measures are certainly necessary: according to the Centers for Disease Control and Prevention, a leading cause of death for pregnant women is homicide. Yet in several documented cases, feticide laws have actually been used to target pregnant women for the outcomes of their pregnancies. In Indiana alone, two women — Purvi Patel (in 2015) and Bei Bei Shuai (in 2011) — were charged with feticide and sentenced to years in jail. Patel was charged after allegedly inducing an abortion, while Shuai was charged after surviving a suicide attempt that ended her 33-week pregnancy.
This disparate, dangerous policing of the bodies and pregnancies of women of color, along with LGBTQ+ people, is one more example of how they are disproportionately surveilled and targeted, according to Adams: "Suspicion around their pregnancies [and] increased likelihood of them being prosecuted and facing sentences extend from this."
Miscarriage and abortion are both highly stigmatized in our culture and our politics. Both experiences are also deeply, inextricably entwined when it comes to how they are increasingly being monitored, criminalized, and prosecuted in our legal system. In the wake of an escalating wave of abortion bans and other restrictive laws policing reproductive decision-making, Adams said that even if legislation is not "immediately, directly" implemented, it has the potential to shape the court of public opinion.
"Laws restricting reproductive rights tend to confuse people and foment stigma and antipathy toward people who have abortions — which translates to stigma and suspicion around all people who lose their pregnancies," Adams said. She said connecting the legal, political, and cultural dots is key when it comes to addressing these laws and the people they target. "The more stigma, the more people who lose their pregnancies will be treated with suspicion . . . especially people of color, low-income people, and LGBTQ+ people."
Source: Read Full Article